RENEWED: 3/16/22
EVERYTHING we know is COMING TO AN END
Ok, things are really speeding up.  I have to say that I have been spreading the truth for the last 30 years.  There are many of us out here who have been showing you what is happening.  It is unbelievably hard to get people to listen.  I understand, I get it… you would rather just get on with your life and pursue your dreams.  Wouldn't we all?  That is not the reality we live in at this time.  
Now, over the years, there have been many times when people set dates or came on too strong about the timing of the Lord's return.  Please understand, no one was trying to steer you wrong, or tell you lies.  I know from my own experience that GOD puts the urgency in his messengers.  He has a reason for that.  LOOK at how much it takes to get people to wake up???  
That is why he got MOSES started telling the people one hundred years ahead of time.   Because He knew how hard headed people can be.  He knew the  strength of the devil's influence over us.  He knew the levels of deceit that were being used against us.  He knew our weaknesses, and our desire for comfort and pleasure.  
I am sorry to say, that TIME IS UP!  There is no more time for niceties anymore.  No time for goofing off and lazing around.  We are coming into the worst time EVER!!  We need to be ready.  Do you have your spiritual life in order??  The MOST IMPORTANT RELATIONSHIP FOR ANYONE RIGHT NOW IS THEIR RELATIONSHIP WITH GOD!  If you don't have it right… I suggest you work on it.   
Here are some articles/videos that I feel are VERY RELEVANT to where we are today.  You would benefit from reviewing them.   I did not want to put off posting this any longer.  
By Marcus Chandler
Jan 23, 2020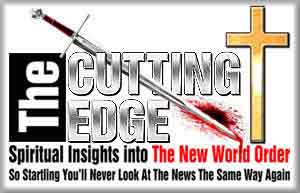 As Israel prepares to implement her "Sovereignty Annexation Plan", the Palestinians declare that they will announce a "Palestinian State" within the pre-1967 borders.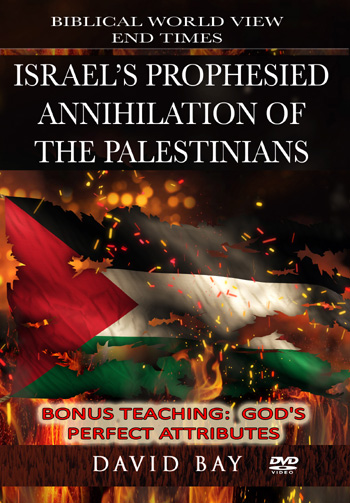 NEWS BRIEF: "A Palestinian state will rise within pre-1967 borders following Israeli annexation", DEBKAfile, Jun 9, 2020

"Partial Israel West Bank annexation is 'an existential threat to the Palestinians', PM Mohmmad Shtayyeh told a foreign press conference in Ramallah on Tuesday. "

What is the solution?

" 'If Israel goes ahead with its plans to impose sovereignty over a number of West Bank areas, the Palestinian Authority (PA) will retaliate by proclaiming a state in the pre-1967 borders', he said."

If the Palestinians "proclaim a state" they will have fulfilled a clear prophecy related to their destruction.

What does prophecy say?

"For it is the day of the Lord's vengeance, and the year of recompences for the controversy of Zion … They shall call the nobles thereof to the kingdom, but none shall be there, and all her princes shall be nothing." (Isaiah 34:10, 11, KJV)

A major sign for us to watch to determine how close God's pronouncement deadly doom upon the Palestinians is this:

When her current leadership suddenly announce the establishment of a "kingdom"!

Christian, look up, for our Redeemer is drawing nigh!