TAGS: La Palma, volcanic activity, Earthquakes, Tsunami, Tsunami Travel Times, Atlantic Ocean, Pacific Ocean, Fault Lines, Flooding, Canary Islands, US East Coast, US West Coast, New Madrid Fault Line, Fracking, NOAA, NAFTA, Super Highway, Nuclear Power Plants, Dams, Geo-Magnetic Storms, CME, Electro-Magnetic Waves, Frequencies, Sound Waves, Geo Engineering, Weather Manipulation, Glaciers, Global Warming, MAPS, Edgar Cayce, Changing Earth, Rising Seas,  HARRP
OK, Now I am back to this post as I had originally intended it to be.  I have other posts where you can find updates on the La Palma/Canary Island situation.
In this Post I want to present to you information that will help you to come to recognize that the ELITE are not only controlling our WEATHER and causing CLIMATE CHANGE, but they are also controlling the public's perception of the environment.
The ruling elite DO NOT CARE about you.  They plan on killing off 90% of the world's population.  I know that sounds too far fetched to believe, nevertheless it is the truth.
They are behind all the storms, hurricanes, flooding and tsunamis, as well as every other kind of disasters events. Here we are primarily focused on the roaring of the waves.  By the way… there are more than one kind of waves.  Seas and the WAVES roaring…  can also include electromagnetic WAVES, frequency WAVES,
Ground Waves,
MICROWAVES, and any other kind of WAVE they have developed.
Take your time and take a serious look at what is laid out for you here. Let this post be a jumping off point for your own investigation.  Remember, when you are researching, that you have to dig through the BULLSHIT they throw up to mislead and deceive you.  DIG DEEP and ask GOD to lead you to the WHOLE TRUTH and NOTHING BUT THE TRUTH!!
The first image below is the basic plan for the FUTURE of what we now at this time as the United States.  If the original landmass was insufficient to hold all the people currently alive, you can obviously see there is no room on their NEW LAND.
The Watchman
With all the current volcanic and seismic activity going on in our world today, I thought it would be a good idea to present you with a visual aid that demonstrates how little time will be available to evacuate the target area if a Tsunami is detected coming toward with of our coastlines.  
The National Ocean and Atmospheric Administration's
tsunami travel times map
displays the estimated pre-computed tsunami travel times to select coastal locations from any point in the (Pacific) ocean. The tsunami travel times displayed are in hours and were calculated using TTT software. It is important to note that the travel times shown on the map are estimates and should be used general information only.
In the event of an actual tsunami, please visit tsunami.gov for real-time tsunami information.
Click here to use the tsunami travel time map
Source: National Oceanic and Atmospheric Administration
Predicted areas of US to be underwater as the seas continue to rise.
How Far Inland Can A Tsunami Travel On The East Coast USA?
      USA: Waves 130-160 ft high, traveling up to 12 miles inland – image via ZeroHedge via StanDeyo
New Navy Map Of The United States Coastline – new navy map of the united states coastline, . A map is actually a symbolic depiction highlighting relationships involving components of the distance, such as objects, regions, or themes. Most maps are somewhat static, fixed to newspaper or any other durable medium, where as many others are somewhat lively or dynamic. Although most commonly used to portray maps could reflect virtually any space, literary or real, without the respect to scale or context, including in mind mapping, DNA mapping, or even computer program topology mapping. The space has been mapped can be two dimensional, like the top layer of Earth, three dimensional, for example, inside of the planet, or even maybe more abstract spaces of almost any dimension, such as for example can be found at simulating phenomena which have many different facets.
(The map below shows predicted changes in land and sea that never did occur.)
Although earliest maps known are of this heavens, geographical maps of land possess a very long heritage and exist in ancient times. The word"map" will come in the Latin Mappa mundi, where mappa meant napkin or material and mundi the whole world. Thus,"map" grew to become the shortened term referring to a two-dimensional representation with the top coating of Earth.
Street maps are possibly the most commonly used maps daily, additionally sort a sub par collection of specific maps, which also include things like aeronautical and nautical graphs, rail system maps, along side trekking and bicycling maps. With respect to quantity, the greatest assortment of accepted map sheets will be most likely assembled by local surveys, conducted by municipalities, utilities, and tax assessors, emergency services suppliers, along with different neighborhood businesses.
A number of national surveying jobs are completed from the army, such as the British Ordnance analysis: some civilian national government bureau, internationally renowned for the comprehensively detailed function. Besides position facts maps might also be utilized to depict contour lines suggesting steady worth of elevation, temperatures, rain, etc.
spacer
NOAA's Sea Level Rise map viewer gives users a way to visualize community-level impacts from coastal flooding or sea level rise (up to 10 feet above average high tides). Photo simulations of how future flooding might impact local landmarks are also provided, as well as data related to water depth, connectivity, flood frequency, socio-economic vulnerability, wetland loss and migration, and mapping confidence. The viewer shows areas along the contiguous United States coast, except for the Great Lakes.
Where do these maps come from?
The maps are produced using detailed elevation maps with local and regional tidal variability.
NOAA Office of Coastal Management –
spacer
The Plan to Divide and Conquer America at The New Madrid Fault

by Nicholas West and Zen Gardner

05 May 2011

from BeforeItsNews Website

Nicholas West is a frequent contributor to Activist Post writing on topics such as HAARP, predictive programming, and government conspiracies real and imagined.
Zen Gardner is the Contributing Editor for Alternative News at Before It's News, and also posts at ZenGardner.com.

"Let us not look back in anger, nor forward in fear, but around us in awareness."

– James Thurber

The Powers-That-Be seem to be ramping-up efforts to drive a stake right into America's heart(land).

Natural disasters are on the rise, and an increasing amount of evidence is leading to the conclusion that these natural disasters might not be completely natural.

Some already have speculated that we are entering a time of weather and earthquake wars, as the incidence of mega disasters has risen across the world.

Is government experimentation simply going awry, or is it being orchestrated on purpose?

Are they hiding behind or even amplifying current natural earth changes such as the strong solar cycle and the on-going magnetic pole shift to accomplish some furtive plot?

The hidden hand has always cloaked itself using a wide array of techniques to conceal its divide-and-conquer agenda.

By owning the ultimate weapon – the very climate upon which we all depend – entire regions can now be put under a full spectrum of remote control already served up through climate change, economic instability, and the military-surveillance complex brought in under the false threat of terrorism.

Let's first look at the evidence for the manipulation of natural disasters and the proposed government solutions, then move to the massive preparation being undertaken by FEMA indicating that something big is on the way for the area of The New Madrid Fault as indicated by the current cluster of disasters in the region.

We'll then finish with the solutions at our disposal to thwart the efforts of the elite cabal of gangsters that seeks control over humanity.


The Evidence of a Plan


Predictive Programming

This is where the groundwork is laid for directing people toward an imagined future.

Through books, video games, movies, propaganda placement, and education, the passive receiving of orchestrated information can literally change the future. Elites have always been obsessed with mind control... and the best form is that which is the least obvious.

The unaware are manipulated and controlled without a single shot being fired, or a single piece of legislation written. However, once one becomes attuned to their methods, it becomes incredibly obvious. Besides the constant bombardment of mega-disaster and end of the world scenarios, one prime current example is geoengineering (aka chemtrails).
This chemical spraying has now wormed into movies and public places as an example for children to embrace the new normal of planes laying down a tic-tac-toe murky gloom across our skies.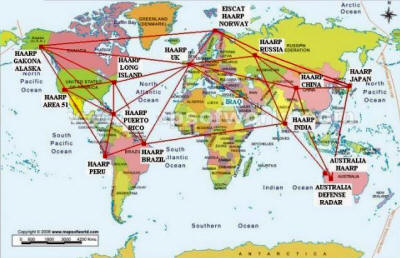 HAARP
The High Frequency Active Auroral Research Program (HAARP) based in Gakona Alaska is under constant scrutiny, as researchers track its relationship to weather modification and earthquake activity.  (They finally took it down because it was getting too much flack)
This facility and its substations scattered throughout the U.S. have been tracked by intrepid weather researcher Dutchsinse who has made some startlingly accurate predictions based on the tell-tale radar flares of these facilities, already linked to earthquakes in the area of the New Madrid seismic zone.
Subsequent flooding is so severe and unprecedented that locals are even saying it seems like the whole area is sinking.
It is thought this weather manipulating technology is being tested and fine-tuned for worldwide use, as other such antenna arrays are located in Norway (EISCAT), Australia (Exmouth), and several other countries, as well as via space-based facilities.   (Now, multiple countries have been using Weather Manipulation/Control for years! By their own admission and evidenced by the drastic changes in weather and weather patterns.  Even corporations and corporate farms use weather control.)
Benjamin Fulford is among those who claim to have spoken to insiders about specific threats made to Japan prior its 9.0 event.
Video showing distinct vibrational patterns, as well as purported "punch holes" have been cited as evidence. Increased HAARP activity seems to correspond and, curiously, the HAARP site has been taken down.
While the evidence that exists is somewhat tangential, HAARP's stated capabilities are indeed ground penetrating.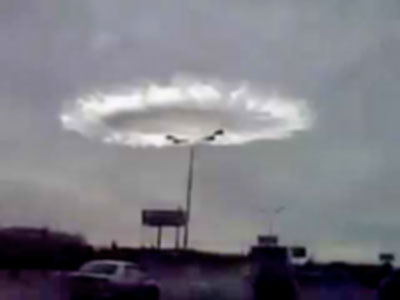 Geoengineering
This might be the most obvious part of the elite plan for global control:
books like Ecoscience by Obama's science czar, John Holdren
the military plans for Owning The Weather by 2025
the recent Royal Society proclamations all point to a relatively small group of selected sociopaths who would love to play God with our climate, backed by ultra-elite front organizations such as the Bill & Melinda Gates Foundation
As described above, there already has been a conditioning program for people to accept seeing planes spray across the skies.
Now, the evidence is in: it is a chemical cocktail which contains dangerous levels of toxic particulates such as barium and aluminum. Certainly Monsanto seems to have accepted this reality, as they were quick to develop an aluminum resistant gene to insert into their GM crops.
The recent mega-twister outbreak, which has led scientists to conduct a disaster autopsy, might also point to evidence of weather modification experiments that are facilitated by the presence of heavy metals in chemtrails that intensify the effect of manipulative EMFs.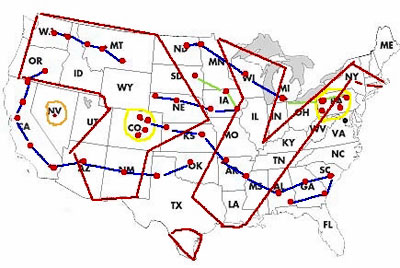 The Ground Wave Emergency Network
Electromagnetic Control

It is known the toxic soup of electo-magnetic waves already in place through power lines, cell towers, WiFi, radio, television and a host of other broadcasting devices has a seriously deleterious effect on human health and mental well being.
HAARP and its various localized outposts and GWEN towers (Ground Wave Emergency Network) has the known capability to affect human thought.

Another even more sinister capability using other inaudible ELF and UHF (extra low and ultra high frequency) electromagnetic signals is also in place since the 1990's. This secret program nicknamed the "sounds of silence" operates within the frequencies the brain operates on, and the PTBs have been piggy-backing inaudible, subliminal programming to manipulate humanity for decades.
No wonder so many are entranced by the media and the country appears to be so upset, confused, fearful and divided.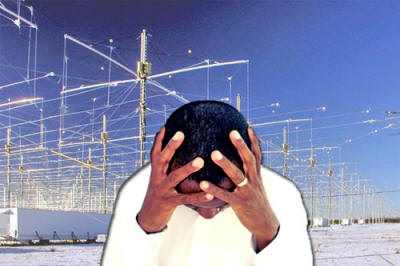 The Department of Defense even tested this Silent Sound Spread Spectrum (SSSS) technology during the first Iraq war, causing unwary battle-tested Iraqi soldiers to act like submissive children running to American troops for protection.
It's also in use in the private sector and goes by the name of Silent Subliminal Presentation System and is used as an advanced marketing technique, among other things.
It is believed this technology is one of the PTBs main tools being used for the subjugation of the American people.
Big Oil and Gas Fracking
Since September of 2010, nearly 800 earthquakes rattled Arkansas and the New Madrid Fault Line. The entire state only experienced 38 quakes in 2009.
The New Madrid Zone is believed to be a part of a complex of faults that extends down the Mississippi Valley into The Gulf of Mexico. In fact, the oil volcano that was unleashed by the BP disaster last year is thought to be at the southern tip of this volatile area. Not only are oil and gas being extracted from beneath this zone at enormous rates, but an extraction process called fracking is further exacerbating seismic activity in the region and might even trigger a mega-quake.
Hydraulic fracturing (fracking) pumps water and chemicals into the ground at a pressurized rate exceeding what the bedrock can withstand, resulting in a microquake that produces rock fractures. A close look at Arkansas' history of earthquakes and drilling reveals a shockingly noticeable surge in quake frequency following advanced drilling.
Fracking is now a global technique for finding natural gas.
Animal Die-offs
Perhaps the most puzzling, and one of the most alarming of unnatural phenomena recently has been the sudden and unexplained animal deaths.
Many factors could be at play, but the increasingly apparent weather modification effort by the powers-that-be seems to be the primary suspect. Concentrated radio beams, both HAARP and local-based, have been detected in the very regions of these die-offs.
The deliberate war on nature is also displayed by GM poisoning that is now leading bees to seal off parts of their hives as a defense mechanism.  (Now, most of the bees on Earth are DEAD!)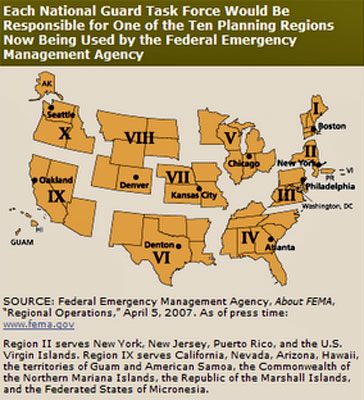 Government Preparation
So, there are clearly elitists who wish to control populations en masse, and they are fully aware that much of their scientific experimentation with nature could have unintended consequences.
For the eventuality of such chaos, they seem to be preparing to restore order with a rather harsh approach.
Back in 2009 Shepard Ambellas brought to light a mass grave site in Phoenix, Arizona, replete with plastic coffins and FEMA camp complexes.
This has now been confirmed by many independent researchers, and is a theory endorsed by ex-governor and Conspiracy Theory host, Jesse Ventura, who was shocked to learn that this isn't a theory at all:
Jesse Ventura – Police State FEMA Camps
 2045
14:57  TO WATCH this video on BITCHUTE Click the Title Link Below: 
Source: https://www.invidio.us/watch?v=h6vsKMaSG1s
Original Youtube Channel: Nezello
Youtube Upload Date: January 6, 2011
Source Video Description:
AS EVIL AS EVIL GETS. Leave the denial at the door.
Former Gov. Jesse Ventura and his crew on Conspiracy Theory have blown the FEMA camp issue wide open in a truly groundbreaking episode from the program's second season on TruTV. The "Police State" episode proves once and for all that the feds have trained to take on American citizens, planned for riots and disasters and made preparations to maintain order at any cost.
This powerful episode is the largest and most in-depth investigation into FEMA camps to date— and it is scheduled to air on television. Radio host and filmmaker Alex Jones returns to the series yet again, as the team takes you to confirmed on-the-ground facilities, confronts the legislators who authorized FEMA camps and breaks down the full-scale technologically-integrated police state that includes Fusion Centers, FEMA, the Department of Homeland Security and more.
At one of many real and verified FEMA locations, Jesse Ventura and Alex Jones approach a "Residential Center" run by Homeland Security in central Texas where they find locked doors, double-fences and escape warnings around the entire perimeter. Further inside the facility, they witness a playground complex, swings and slides for children. The crew walks up to the front door and attempts to get some answers. But the officials refuse to either confirm or deny the facility's purpose, including whether or not American citizens are being held inside. However, our past investigations into this facility reveal that it has confined both children and adults, including immigrants, refugee seekers and American citizens.
H. R. 645 co-sponsored Jun 10, 2010 by the following piece's of shit:
REP. STEVE COHEN [D-TN]
REP. JIM GERLACH [D-PA]
H. R. 645
1 year, 11 months ago
There really is a continuity of government agenda with 10 proposed FEMA regions to be controlled by selected governors.
In fact, this police state agenda is so real that outside pressure led to the episode being pulled after release, and even remotely erased from the DVRs of TiVo, Comcast, DirectTV and AT&T customers. Nothing to hide? No plans? Right.
Doubters, or those who might feel comforted by the government's version of disaster preparation, would do well to remember FEMA's intervention following Hurricane Katrina and how horrendously that worked out for tens of thousands holed up in their stadium concentration camp where children weren't even immune from rapes and beatings.
By connecting the following dots, one should see that whether or not the chaos is deliberate, accidental, or even natural, one should think twice before entering the FEMA version of Club Med when societal collapse arrives.
NLE 2011 – FEMA's largest National Level Exercise in history has commenced. It reportedly involves over 1 million people. The states that are involved are those that already have experienced record tornado outbreaks, horrendous flooding, and consistent earthquake tremors.
Now, the Army Corps of Engineers has detonated 250 tons of TNT in this fault zone to so-called mitigate flooding:
JUDGE RULES OK!  TO BLOW BIRD's POINT LEVEE MISSOURI – INTENTIONAL LEVEE BLOW
Residents are now reporting that decontamination units have been set up as part of this "exercise".
FEMA has placed a rush order of $1 billion in dehydrated food. Homeland Security has ordered expedited printing of over 350,000 national emergency detainee handbooks.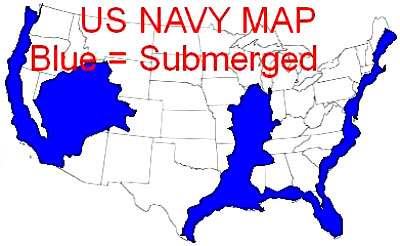 The U.S. Navy released images of the future geography of America… divided nearly down the middle.
As we consider the events that have taken place in this region over the recent past, there clearly is something major going on.
Since Katrina we have witnessed dead birds and fish, increased earthquakes, The BP Disaster, and the worst disaster since Katrina: the mega-tornado outbreak.
Regardless of the theories (and evidence) showing signs of an attempt to orchestrate a divide-and-conquer strategy for America, we would do well to prepare ourselves for an increasing number of these disasters, as well as to prepare for the official response.
Solutions: It all comes down to self-sufficiency
Once we are alert to the machinations of the elite overlords, we can then devise our own plans for preparation and eliminate the fear that they require for our subservience. The system needs dependence from the population; we must, therefore, do all we can to reduce our dependence and render our would-be controllers impotent.
Here are the 4 key areas where we can help ourselves, our families, and our neighbors break free from the elite stranglehold:

spacer
spacer
By  Brian Kahn
A new study published in Science Advances this week provides a super detailed look at local sea level rise using seemingly backwards physics and high tech models. The findings show which glaciers and ice sheets should most worry you if you live in New York vs. Sydney vs. any of the other 291 ports analyzed in the study.
The study's breakthrough—dubbed gradient fingerprint mapping—came from "switching the point of view from someone sitting on the ice and trying to understand how ice melting locally will impact sea level everywhere in the world, to someone in a coastal city trying to understand how icy areas everywhere around the world will impact sea level rise locally," study lead author and NASA Jet Propulsion Laboratory researcher Eric Larour told Earther in an email.
It turns out that sometimes, it's the ice furthest away from your location that can pose the biggest problem. Take New York and Greenland. The Greenland ice sheet contains enough ice to push sea levels 20 feet higher were it all to melt. But the glaciers ringing Greenland are melting at different rates, and will continue to do so as the planet warms.
"Prolific Earth Gravity Satellites End Science Mission
Consequently, the decision was made to decommission the GRACE-2 satellite and end GRACE's science mission. GRACE, a mission led by Principal Investigator Byron Tapley at the University of Texas at Austin, launched in March 2002 on a planned five-year mission to precisely map our planet's ever-changing gravity field."
All that water rushes away, and in this case it ends up on New York's shores. The research also shows that Oslo's sea level would actually drop if only northeast Greenland melted, a result that even caught the researchers off-guard.
"We expected to see variations in the way areas of Greenland for example affect Northern America and North Europe, but not in a way that was so spatially different!" Larour said.
The resulting analysis was spun out to include the Antarctic as well. The West Antarctic ice sheet, which could raise sea levels up to 13 feet, is already in what some researchers fear could be unstoppable collapse. The new research shows that collapse there would have a major impact on Sydney, Australia.
"The idea that our oceans are not bath tubs and ice sheet have a gravitational halo around them is simply so cool," Robin Bell, a cryosphere researcher at Lamont-Doherty Earth Observatory, told Earther. "It is one of those things people love to learn about. This paper is the first real effort to pull apart that concept of it matters where the ice comes from."
This Year Has Already Been The Deadliest For Flooding Since 2017 and Another Flooding Threat Looms
By Linda Lam    /   5 days ago
To Watch the Video Click the Title Link Above.
What Grand Isle Looks Like Two Weeks After Hurricane Ida
More than two weeks after Hurricane Ida, new drone video shows Grand Isle, Louisiana, is still decimated. 
Video Available:
CLICK HERE
More than 100 flooding deaths have occurred already this year.
Driving in floodwaters has accounted for more than a third of the deaths so far this year.
Heavy rainfall from Hurricane Harvey in 2017 killed 70 people in Texas.
Now Nicholas is approaching Texas and Louisiana with potentially life-threatening rain.
This year is already the deadliest for flooding since 2017, and with another tropical cyclone expected to dump heavy rainfall along parts of the Gulf Coast this week fatalities could rise.
Flooding has killed 116 people United States so far in 2021, making it the first year since 2017 flooding fatalities topped 100.
In the past 10 years, flooding deaths have ranged from a low of 29 in 2012 to 189 and 180 in 2015 and 2017, respectively.
Hurricane Harvey was a major contributor to flood deaths in 2017, when heavy rainfall killed 70 people in Texas. In 2015, extreme rainfall led to at least 40 deaths in May in the Southern Plains, and then in October, 16 people were killed by flooding in South Carolina due to the combination of an upper low and tropical moisture from Hurricane Joaquin.
The relatively low toll in 2012 was partly due to the U.S. having an expansive drought and its