Updates Added 8/25/23; MORE UPDATES ADDED 3/25/23  8 PM
I don't really like to mess with these stories because I know that it is just distraction.  However, sometimes they must be brought to light.  It is sad to know that just like Jon Bonet, and John Kennedy, the truth of this story will NEVER be fully KNOWN.
If you have been on youtube lately, I am sure you have seen a lot of videos on Tafari Campbell's death.  Many of them looking for answers.  There hae been just as many lately defending Obama and attempting damage control.  I think they doth protest too much.
They mock and bemoan and try to make you believe that all those crazy conspiracy theorists are just pulling ideas out of thin air and concocting wild stories about sinister murder plots and secretive motives.  They know better.  The only reason that TRUTHERS are looking for answers is because we are not getting honesty from the media or the parties involved.  There are holes in the story, out right lies, and left out facts that leave one to wonder why.   Inquiring minds want to know.
All they have to do to avoid what they refer to as "fake news" is to tell the truth and give us the facts.  If you don't have anything to hide, you don't hide anything.
The TRUTH is being subverted.  It is obvious.  Conflicting reports, withheld information, cover ups and just plain ridiculous claims.  When I saw this first video, I decided I needed to look further.  When I did, I knew I had to create this post.
There is no doubt in my mind that Tafari Campbell was taken out.  Who actually was involved we probably will never be able to prove.  But, not being able to prove something does not mean it did not happen.  There is certainly enough bizarre circumstances connected to this case to cause any rational person to question everything about it.
This was not an accident!
spacer
DISCLAIMER:  I want to make it very clear that I do not believe, practice or condone Numerology.  Nor do I recognize pagan gods and goddesses or demon spirits.  HOWEVER, those who work for Satan, who rule this world very much do practice and believe all those things and more.  I include this information so that you can understand what is going on and the forces behind it.   You cannot fight an enemy you don't know.
spacer
MORE UPDATES ADDED 3/25/23  8 PM
I almost did not add this first video.  The reason being that it does not give any real details.  However, when paired with the following video, we see some clear indication that there is a coverup afoot.  People want to speak out… they are intimidated.
s
This next video makes sense if indeed the body guard shared what he knew with the proper authorities. The media continue to use a very soft stroke protecting Obama's image at all costs.  However, it is an official report of the arrest of Obama and the fact that there is reason to believe that he attacked Tafari on the day of the drowning. Pay close attention..pacer
spacer
SO, they have been lying about the book.  Tafari was indeed writing a tell all book, and it was found among his things in the Obama estate.  Not only that Barack's finger prints were on it.  Not only that Tafari's laptop was also sound and Obama's finger prints were on it… and there were 337 files missing.  
Tuesday, August 22, 2023 17:55
Stay Informed: Click Here to Join Our Telegram Channel Now!
The sudden and tragic passing of Tafari Campbell, who once held the prestigious title of personal chef to the former U.S. President Barack Obama, has cast a shadow of mystery and intrigue that has captured the public's attention in an unparalleled manner. It's a universally acknowledged truth that when individuals of prominence or celebrities face personal adversities, the public's interest often extends beyond the public persona, delving deep into their most intimate and private moments. Tafari Campbell's situation is a testament to this. His esteemed position as the culinary genius behind the meals of the Obama family has thrust his unexpected death into the limelight, a spotlight made even more intense by the noticeable silence of his wife, Charisse Campbell.
In the Obama residence, Tafari's role was not just confined to that of a chef. He was more than someone who prepared meals; he was an artist, weaving stories and memories into every dish, turning each plate into a canvas of flavors and experiences. Every creation of his was a reflection of his dedication, passion, and the intricate relationships he had cultivated over the years. However, with his sudden departure, a pressing and perplexing question arises: Why is Charisse Campbell, herself a luminary in the culinary world, choosing to maintain such a discernible silence?
The details surrounding Tafari's tragic demise further compound the mystery. Reports suggest that his life was tragically cut short while paddleboarding near the Obama's lavish Martha's Vineyard property. Further investigations revealed that Tafari's body was found submerged in about eight feet of water, not far from the shoreline of the Obama's Edgartown Great Pond. This sorrowful discovery was made around 10 a.m. on a melancholic Monday, with state-of-the-art sonar equipment aiding the search. It's of significance to note that the Obamas were not present at their residence during this devastating event.
spacer
They want you to just blow this information off.  They try to shame everyone into "reasoning" their way.  My bible says "out of the mouth of two or three witnesses shall all things be established."  According to the reports multiple different people claimed to have witnessed OBAMA at the Scene of the Crime.  They ALL said he was acting very suspiciously, like he was trying to cover something up or keep certain information from being divulged.  These were not all people from one group.  
I am not sure who is behind all these videos.  They bring up certain items that appear to be factual, but don't really give any details.  They rehash all the same malarkey over and over again while playing up the Obama's like they are some kind of saints.  Meanwhile there seem to be NO REAL NEWS SOURCES giving us ANYTHING at all.
spacer
spacer
I just have trouble with the following photo.  BIG OLE GRINS ON THE OBAMAs, BUT TAFARI DOESN'T LOOK TOO HAPPY TO ME!!  Just Sayin.  He, by all accounts was a very jovial person.  I have seen his illustrious smile and twinkling eyes in many photos. Here in this shot…none of that.  For all their protests about how much they loved him and he was part of their family…I ain't buyin it!
spacer
Updates Added 8/25/23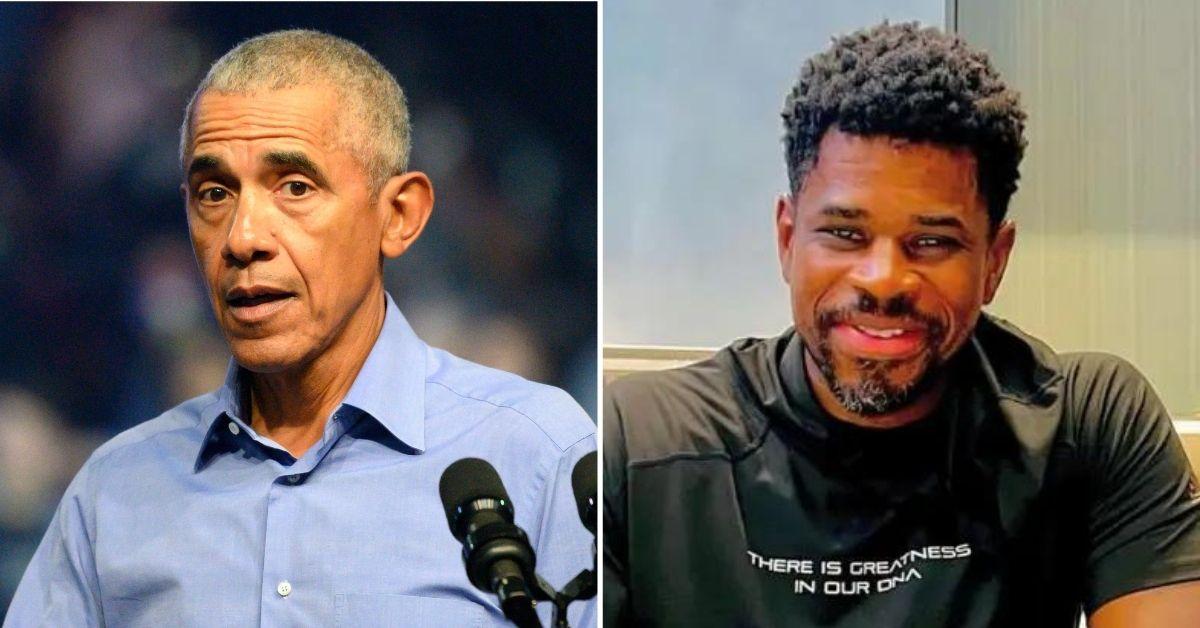 Suspicious details emerged this week after Barack Obama's personal chef drowned while paddle boarding near the former president's Martha's Vineyard estate, RadarOnline.com has learned.
In a surprising development to come after Tafari Campbell, 45, drowned while paddle boarding on Great Edgartown Pond on Sunday night, an investigation into the incident found that Martha's Vineyard police left the reason for the 911 call reporting Campbell's drowning blank.
Tafari Campbell,

45

, died in an accident on Edgartown Great Pond on Sunday 

The Obamas were on the island but elsewhere at the time 
Medical examiners are expected to undertake a toxicology report on the body of a former White House sous chef who drowned while paddle boarding at Barack and Michelle Obama's $12million Martha's Vineyard property.
An autopsy is expected to take place today after Tafari Campbell, 45, was found dead on Monday by divers in Edgartown Great Pond, Massachusetts, which backs on to the Obamas' sprawling estate.
DailyMail.com understands that a toxicology analysis will take place as part of the investigation, which sources say is usual in a drowning.
Martha's Vineyard residents have been quick to reflect on the dangers of the pond, with one paddle boarder telling DailyMail.com that you often think the beach is closer than it is in the private area close to the Obamas' property.
Campbell had been paddle boarding at around 7.40pm on Sunday, with witnesses saying he was dressed in all black and not wearing a life preserver.
Tafari Campbell died yesterday in an as yet unexplained accident on the pond behind the Obamas' home. He had gone out paddle boarding on the calm water, and was seen falling off the board
Tafari's wife shared her tribute on Instagram on Monday morning 
Pictured: Edgartown Great Pond.  The scene of the desperate search for Campbell was launched after he went missing in the water off Martha's Vineyard on Sunday
Dr. Edward Dow, who has lived in the area for more than 40 years, told DailyMail.com that the water in Edgartown Great Pond could be 'deceptive'.
The keen rower, who regularly goes out on the water, said: ' There are three things which could have happened. The police report states that he went down once and came up before getting into trouble.
1)'Either he's not a strong swimmer, 2) he might have had a medical event like a heart attack or a pulmonary embolism or 3) he might have been impaired in some way,' he said.
We know he  was a good swimmer
There has been no report that the medical examine found any medical issues
Hmmm IMPAIRED in some way… as in held down?
Massachusetts State Police, which is leading the investigation, is yet to confirm whether they are looking into that theory and an autopsy report has not yet been released.
'Drowning at 100ft out, that's a very swimmable distance, the water is probably just a little over two feet over his head.   Not even that according to the experts…water there is only 4 feet tops!
'It's in a protected and calm body of water, you have to respect nature and the water and the element and paddle boards are deceiving.
'They look easy, but they're unstable. You have to practice getting back onto the board from the water as they are low to the ground.
'He wasn't wearing a life jacket or a flotation device, and he was wearing dark clothing at night. It took them almost 18 hours to recover him when he wasn't that far out.' 
He added that the pond can become 'quite choppy'.
'It can be quite choppy, but the headwind when the poor man perished was quite gentle. But paddle boards are light so it's like a leaf being blown in the wind.
'I've had to rescue kids from there on little floats with paddles who thought they could get back in but they can't.'
Campbell's body was recovered at around 10am on Monday, as the Obamas' office confirmed to The Boston Globe that they had been 'elsewhere on the island' when the chef was on the water.
Locals have not spotted the former president and First Lady since the incident, with staff at a local farm shop telling DailyMail.com that father-of-two Campbell had been staying on the luxury island since last week.
Paddleboarder Peter Welch added that the beach close to the former First Family's home is 'deceptive' and looks closer than it is.
He told DailyMail.com: 'It's a lot of work. You get to one point and say you'll go further but then it's challenging.
'With the wind it is hard, it's good workout. For me the water is familiar and I'll jump in on purpose and the bay itself is closed.
'Paddle boarding is extremely safe and predictable and stable, if you know what you're doing. I imagine the guy had a heart attack, or a medical incident which caused this.
spacer
An incident report provided to DailyMail.com by Edgartown Police reveals a Secret Service agent reported Tafari Campbell missing on July 23 

The agent, whose identity is redacted, called about a 'possible drowning' and revealed a 'rescue swimmer' and 'zodiac boat' had been deployed to find him 

The 911 call was placed at

7:46

pm, and by the

8:02

, search teams had recovered Campbell's paddleboard and clothing, according to the report 
So, he was paddleboarding at 7:40 pm and by 7:46 pm he had appeared under water, his companion had tried to save him and failed, had made it to shore and relayed the story to the SECRET AGENT who had dialed the call and spoken to dispatch by 7:46 and by 8:02 they search teams had recoverd his clothes and his board?  Together? If the board was not floating away?  why was he unable to grab it?  Why did they find CLOTHES?  What kind of clothes?  Did he tae the time to remove his clothes as he was drowning?  How is it humanly possible for everything they say happened to happen within 6 minutes of his being seen paddleboarding?? and how did the search TEAMS arrive and find his clothes and board within 15 minutes of the call coming in to dispatch??
Obama personal chef Tafari Campbell's missing paddleboard and clothing were recovered by search teams just 16 minutes after a Secret Service agent reported him missing to police, DailyMail.com can reveal.
An incident report by the Edgartown Police Department and obtained exclusively by DailyMail.com on Wednesday provides new details on the chef's tragic drowning near the Obamas' Martha's Vineyard estate last month.
The document confirms an agent dialed 911 shortly after Campbell, 45, disappeared while paddleboarding on Edgartown Great Pond on July 23.
The witness, whose identity is redacted, contacted authorities at 7:46pm about a 'possible drowning' and requested 'at least an ambulance response' to the scene.
The agent told officers a 'rescue swimmer' and a zodiac boat had been deployed to find Campbell. 
The call prompted a rapid search operation during which authorities recovered Campbell's paddleboard and clothes within 16 minutes, but still 'no contact with the missing party.'  Notice they repeatedly state that his "CLOTHES" were found.  They do not say an article of clothing..they specifically and repeatedly say "CLOTHES".  They don't say "jacket" or "shirt" or 'trunks".  If they had only found one item, they would have mention it by name for clarification and simplification.
There is no reason they should find his "CLOTHES".
Sources have told DailyMail.com that Campbell had been out on the pond with another fellow Obama staffer, a female, who was on a separate paddleboard. 
The report, however, did not specify the article of clothing found nor did it provide further information on other witnesses or the second paddleboarder. 
It wasn't until the next morning that the chef's body was ultimately found in shallow water in the Edgartown Great Pond bordering the former president's summer home. 
State officials announced Tuesday that Campbell's death in Martha's Vineyard was an accidental drowning.
But they have refused to release additional details and advised other law enforcement agencies not to identify the 911 caller or the other paddleboarder, the sole witness to the drowning.
With the investigation now closed, the Edgartown police document released the redacted report based on radio dispatches it received from the Dukes County Sheriff's Office. 
The report states that 'secret service agent [redacted] adv swimmers unable to locate the party at this time. Party last (seen) wearing all black, on a paddleboard…'
At 8:02pm, the report adds that 'no life vest was worn, they have recovered the paddleboard and clothing, still no contact with missing party.'
Campbell was found the next morning by a boat using side sonar. A source told DailyMail.com the body was at least partially clothed.
The private chef visited the resort island in late July and was on Edgartown Great Pond near the former president's summer home.
He was seen going under the water, sparking a two-day search for his body.
Timothy McGuirk, from the Massachusetts Executive Office of Public Safety and Security, said on Tuesday the cause of death was drowning and an accident.
But the update has left numerous unanswered questions, not least surrounding the identity of the female paddleboarder who was with him and the identity of the 911 caller from the Obamas' home and what they said.
McGuirk also said that Massachusetts does not release autopsy results to the public – the accident ruling was all that was released by the authorities on Tuesday night.
Witnesses first told cops at the time that a man – later identified as Campbell – went underwater and then briefly reappeared as he struggled to stay afloat, before submerging again around 7.46pm.
The witness – who was not identified – was paddleboarding on Edgartown Great Pond with Campbell.
A massive joint-agency search was launched when a 911 call was made from the Obamas' Martha's Vineyard home on Turkeyland Cove Road.
The dispatch call said: 'Edgartown Fire and Water rescue personnel, Turkeyland Cove Road. For a 40-year-old male, possible drowning.'
In the aftermath of the call, Chief Alex Schaeffer of the Edgartown Fire Department told the Vineyard Gazette, island police and firefighters conducted door-to-door searches. Firefighters also searched the pond's shoreline on foot.  Door to Door?  What were they searching for in buldings and or homes?
The search efforts resumed two days later for the chef, who was last seen wearing all black without a lifejacket.
His paddleboard and hat were recovered Sunday – and his body was found later in the eight-foot-deep waters approximately 100ft away from shore.   If a hat was all they found, why would they keep saying CLOTHING? Most people would hardly call a hat clothing.  HAT is a lot easier to say, and is very clear and precise.  Hard to believe that a hat would be found with the paddleboard.  Either one or both could easily float away.  If the hat sunk, why was it easier to find than the body? 
The update from the Massachusetts Executive Office of Public Safety and Security has left numerous questions unanswered.
Authorities have routinely rejected requests for even basic facts, including the identity of the sole witness and the 911 caller.
The state cited a Public Records Law exemption that allowed police to withhold any information that could jeopardize an active investigation.
But the head of the region's First Amendment coalition told DailyMail.com cops were abusing that law, given they've ruled out foul play.
'The burden is on law enforcement to show how their investigation may be jeopardized by releasing certain information,' said Justin Silverman, executive director of the New England First Amendment Coalition.
'And they're not doing that right now. This really flies in the face of Public Records Law.'
State police officials also made sure other agencies involved in the response followed their lead.
Sources who participated in the initial multi-jurisdictional effort told DailyMail.com that state police armed departments with rejection letters to send to the media.
The Dukes County Sheriff's Office, which fielded the 911 call, sent DailyMail.com a cut-and-paste message when asked for information about the call.
'Hello. At this time, we will not be releasing any recordings or materials,' the message read, and cited the state Public Records Law, noting it exempts the release of records that 'would probably so prejudice the possibility of effective law enforcement that such disclosure would not be in the public interest.'
'The exemption allows investigative officials to withhold materials that could compromise investigative efforts if disclosed,' the letter adds.
The supervisor of communications for the sheriff's office refused to budge when pressed by DailyMail.com.
'Sorry, I'm trying to abide by the law,' Maj. Susan Schofield said. 'Obviously, we're getting a lot of requests and we don't like to not give out information, but we can't.'
BUT NOW THE INVESTIGATION IS OFFICIALLY OVER.  SO WHAT IS THERE EXCUSE AT THIS TIME?
Note in the photos above that where Obama's property is located the land forms the LETTER M!  So does the land bordering his property.  He may even own that land as well or at least part of it.  We don't know.  Anyway the letter M is very big in their world of symbolism and sympathetic MAGICK.  
You will also note in the picture on the right side above that not only does the land form an M but on his property the roads form a V or Vector.  M represents the Female Reproduction Organ and the V or VECTOR represents the MALE organ.  They are very big on the blending or fusing of the male and female so this symbolism is right on their agenda. 

Note that at the tip of the VECTOR is the Obama MANSION.  
ALSO NOTE that in order to hold and maintain prominence, power and wealth this pagan MUST SACRIFICE continually.  I believe that all the signs indicate that Tafari was a sacrifice.  The numbers are jut too coincidental to be accidental.
Dettagli

Scritto da Super User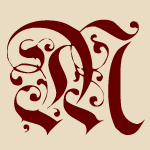 The letter M – symbolism
It is believed that the letter M is the most sacred: masculine and feminine agree in it, it represents the symbol of water.
The letter gives the origin to all times, creates the beginning of the natural and the natural forms of existence.
The letter M is completely in tune with both the Indo-European and Semitic languages, in both cases it refers to the principle of water and birth: Mhat, Madhava, Maya, Manus, Mantra.
M can be seen in the regenerating power of water.
In Hebrew, "Meme" is the transition of day and night, and even death and life. Its zodiac sign is Scorpio.
Its planet is Mars. Its musical note is king.
It is the thirteenth letter in English and Hebrew, in the Greek alphabet it is the 12-th, in the Russian and Cyrillic alphabet it is the 14-th, while in Arabic it is the 24-th.
In Roman numerals, this letter refers to 1000.
The sacred name of God, associated with this letter, is Meborah Benedictus, who is a symbol of the higher ego – Manas.
In the hieroglyphics it is a woman.
In Hebrew and Latin numerals M indicates the figure for "uncountable numbers."
Once M was compared to N, and was a symbol of creation and destruction.
M is actively present in our mind, like an imprint of the death, placed in front of the descent into the underworld.
Before reaching the ultimate decease, it would be interesting that each of us would descend into the underworld, which many people see as bright and embellished, like Orpheus when he was looking for Eurydice.
The Metro (underground Br. Eng., subway Am. Eng.), its mythology and symbolism.
It is not in vain that the architecture of Moscow subway, built by convicts, is often associated with the Egyptian pyramids, mausoleums for the dead.
The M is also the world.
The shape of the letter M has the appearance of the World Tree and the Universe.
It also symbolizes person's inner being, the forces that interweave tending to the World Order.
In the magical world the letter M represents the preservation and the protection of the gods
| Letter M attributes | Meaning and Specification |
| --- | --- |
| Element | Water |
| Astrological sign | Scorpio |
| Symbol | Mother, water, womb, feminine nature |
| Spiritual meaning | Moses, Magic, Mantra, Maya, Mana, Man, Mind, Death |
| Numerology value | 13/4 |
| Stand for | Mountain, Millionaire, Message, Mars |
Spiritual meaning of letter M
Meaning of Letter M
Letter M correlates with Mem in the Hebrew alphabet, which is the 13th letter whose element is water. Water is the foundation of everything, representing the Mother.
"We made everything from water. Will they not then believe?" (Quran 21:30)
The shape of letter M looks like the lower midsection of a woman. That's why we see in most languages the word Mother starts with M: Mẹ (Vietnamese), Mere (French), Ma (Chinese, Japanese), Madre (Spanish), and Mor (Swedish) because this is where we come out.
Thus, the spiritual meaning of letter M is related to the feminine nature and the motherhood of the earth. When we reverse M, we have letter W, which is the sacred womb that bears everything on this planet.
According to Resurrect Isis, the ancient Egyptians regarded letter M as the womb of Isis where she spread out her seeds to the world. In the Bible, the book of Genesis literally means the book of "Genes of Isis". As M also resembles the Water, it is symbolically the natal water that comes out of a woman when she gives birth.
The lowercase "m" represents the woman breast, also signifying the feminine nature.
Letter M is also a symbol of the 13th Tarot card, which is the "Death". Death doesn't mean to die. Rather, it means to change.
When you transform from the lower consciousness to the higher consciousness, you "die" and are being born in a new awareness. In spiritual terms, your ego has to die for your higher self being elevated into the heavenly realms to attain enlightenment.
Letter M symbolizes the continual transition between life and death, light and dark, wisdom and ignorance.
In astrology, M is associated with the zodiac sign Scorpio, and Scorpio is the ruler of sexual areas of both man and woman. Therefore, we can see a close connection here.
spacer
| Letter V attributes | Meaning and Specification |
| --- | --- |
| Element | Earth |
| Astrological sign | Taurus |
| Astrological planet | Venus |
| Symbol | Peg, nail, eye |
| Spiritual meaning | Vulva, Aldebara |
| Numerology value | 22/4 |
| Stand for | Vision, Vortex, Vitality, Velocity, Vas |
Spiritual meaning of letter V
Meaning of Letter V
Letter V corresponds to Vau (Vav) in the Hebrew alphabet meaning peg or nail. Peg or nail is the link connecting the human and the divine.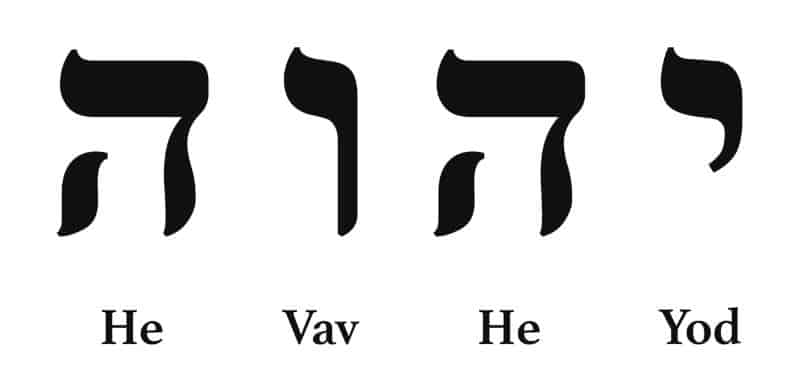 The Tetragrammaton is the Hebrew name for God (YHVH). When we look at the image of the words, Yod is the First Principle of all things.
Vav connects the 2 He: one from spiritual realm and one from material world. It is that which creates 6 physical dimensions on earth: right-left, front-back, top-bottom.
In astrology, V is associated with Aldebara, which is the brightest star in the constellation of Taurus called "The Eyes of Taurus". Similar to the concept of a peg, Taurus is the builder of the material world who collects and links things together.
Spiritually, the eye is the symbol of the spiritual insight that guides us towards the path of enlightenment:
"The light of the body is the eye: if therefore thine eye be single, thy whole body shall be full of light." (Matthew 6:22)
The eyes here are referred to as the third eye, which is our pineal gland. By awakening the pineal gland, it fills up our body with light, which enables us to enter the realm of light – the world of the unseen.
Eve, whose consonant is V and numerical value is 22, symbolizes the Master Builder in numerology. She is the "Mother of all living things", which means that she is the "Principle" that gives birth to all creatures on earth. When God took out the rib of Adam, he took the vertical line from A and reverse it. Thereby, we have V or Eve.
Therefore, the spiritual meaning of V is related to the feminine and masculine aspects of nature. When we join A and V together, we get a shape of the hexagram, which is the symbol of procreation, divine union, and harmony.
In the esoteric school of Egypt, while letter M symbolizes Isis, letter V represents the daughter of the Virgin Goddess. Daughters of Isis are the ones who carry the Book of Genesis, which stands for "Genes of Isis".
They were sent to different royal families in the world as "gifts" so that they could form a central alliance of the same bloodline of "Genesis".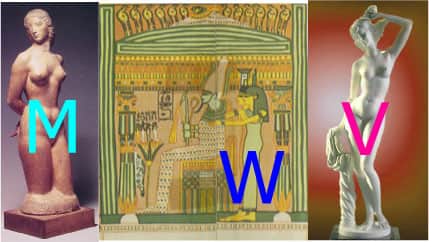 According to Resurrect Isis, the Egyptians believe that Venus is one of the daughters of Isis. Her symbol is related to sex as she was given as "gift wives" to continue Isis's descendants.
When we look at letter V, it symbolizes the Vulva of a woman, and if we turn it upside down, it shows the erected penis of a man. Together, they produce the symbol of the hexagram – the spiritual harmony between Adam and Eve (masculine and feminine).
Once again, I feel the need to remind the reader that when I share the numerology and symbolism that the elite live by, I am not endorsing them.   I don't practice or believe in any of it.  I share it with you so that you will understand how they think, and how they rule their lives.  It is dangerous to get involved in this stuff.  But, it is important to know your enemy.  Always follow the leading of the Holy Spirit, pray and guard your hearts and minds.
 NOTE: In the photo above the Obama Estate is a sprawling wooded 29.3 acre property.  You can see in the above photo that there are quite a few outbuildings including one that resembles an airplane hanger.  We can't see a runway but who knows.  There are plenty of places on the property that provide seclusion and coverage for any number of nefarious activities.  Perhaps some hunting parties?  Child Sacrifice?   There is water access, land access and air access.  Whether or not Obama has a helicopter or plane parked on his property… there is a nice little airport VERY near by…
You know that there are reports that he was writing a book about what he had seen during his time with the
"Presidents:.  Some say he was going to expose Barack as being GAY… LOL..  That is old hat.  Everybody know he is gay and Michael is a man.  IF we ever had any doubt… Joann Rivers set us straight, before they killed her to shut her up.
I think that he had much deeper darker information to share.  Like another Epstein story.  Barack and child trafficking/sacrificing/human hunting parties…etc.  Just my thoughts on it.  I am entitled to my thoughts. All I can say is he has the power, the contacts, the perfect setup, not only there but I am sure at his estate in Hawaii as well.  Who knows how many other properties he owns and what they are like.  We know he was associated with Epstein. And Hillary. And all the ret of the perverts running the world.
spacer
spacer
Katama Airpark

is a public airport in the Katama section of Edgartown, Massachusetts

, in Dukes County on the island of Martha's Vineyard. The airport, owned by the Town of Edgartown,

has three runways, averages 22 takeoffs and landings per day,

and has one aircraft based on its field. Wikipedia     

2.2 MILES FROM Obama's Estate.  7min

.

drive.
spacer
The accident occurred on 7/23/23 .  
Seven is the number of COMPLETION and eternal life.
  source
number 7 signifies 
the Greek deity Athena and the Roman deity Minerva,
both goddesses of war
.
Source
Jul 12, 2023 — 

According to numerology, the number 7 represents faith, inner wisdom, spiritual awakening, intuition, and mysticism. Source
As far back as Ancient Egypt, many – notably religious – edifices were built respecting the proportions linked to the following numbers:
Number 3: symbol of equilibrium and trinity, which confers on it a spiritual and even divine character.
Number 4: symbol of the material and terrestrial world.
Number 7: which is the result of the sum of the other two numbers, f

inds a place between the two worlds,

the world of life and the world of death.

It refers to completeness and the aspect of things well done.

Source
spacer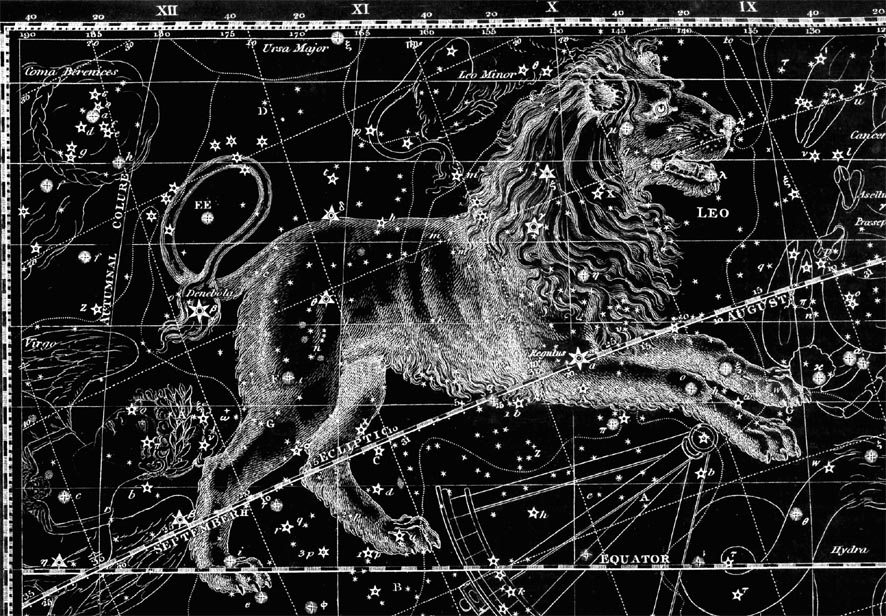 Royal Star of the Lion
In numerology there are certain numbers which are called as Royal Stars. There are four royal stars which protects our earth. They are 23, 37, 51 and there's one more number which is 65. The above mentioned four numbers are very powerful number in numerology and can influence a person largely. Out of four numbers, the first most desirable number is 23 ! 23 can be used in their by everyone, its compatible for person born on any date. 23 can be used in their name, i.e Deepa (name comes value 23) , can be used in their company's name, or players can wear their jersey as number 23. one can introduce number 23 in their life in many ways and become successful in the field they have used it. sports persons with their jersey number 23 are said to be one of the best in their field as 23 has the power to propel a persons fame like anything. Having ones name as 23 makes them capable of achieving anything in life, all materialistic pleasures will be rendered to them. Number 23 is called the royal star of the lion which we cover on this page.
The ultimate power of 23 comes in field of politics, where person with name as 23 can excel in politics and defeat their opponents easily, its a number of masses which creates huge fan following and admiration for the person. The real life examples are many who have 23 in their name , or business or their profession and who have attained stardom among masses ! Its truly a star number in the field of numerology.
Aldebaran or Tascheter as it was known in ancient times, Aldebaron is the red eye of the constellation Taurus and is believed to be one of the more fortunate royal stars to have in your zodiac as it suggests riches and honor. To the ancient Persians, Aldebaran was one of the Four Royal Stars. It was known to them as Tascheter. Other cultures saw it as Buddha's Star, God's Eye, or the Star of Illumination. Though it is commonly referred to as the eye of the bull, in the Middle Ages the star was called Cor Tauri – the heart of the bull.Jan 20, 2020  Source
Aldebaran (Tascheter) the Watcher of the East.
The East is the place of the Sunrise and the beginning of things.
This is what Vivian Robson says about Alderaban: "It gives honor, intelligence, eloquence, steadfastness, integrity, popularity, courage, ferocity, a tendency to sedition, a responsible position, public honors and gain of power and wealth through others, but its benefits seldom prove lasting and there is also danger of violence and sickness. [Fixed Stars & Constellations in Astrology.  p.120.] Aldebaran is known as the Eye of God but also associated with blindness. Many of these attributes are the blessings and shortfalls of youth. We are facing the origins of creation.
We can't forget that this is the element of Earth or that the Hebrew meanings are oxen in the sense of the yoked power of the Bull, Aleph is the first letter of the Hebrew alphabets and speaks to powerful potential. The name aleph is originally derived from the West Semitic word for "ox", and the shape of the letter derives from a Proto-Sinaitic glyph.  It is thought that this glyph was in turn based on Egyptian hieroglyph, however, I find insufficient evidence of the last claim.
The tarot card that embodies this quite consciously is The Fool. The Fool is in a sense outside of the system and has the value of zero and perfect potential. In mosy decks, the Fool is shown with a staff with a sack over his shoulder, which is undeniably associated with virility. the Fool is youth personified: optimistic for no particular reason and most of all, unaware of the potency he carries and is about to walk off a cliff while sniffing a flower.
Is this why Elon Musk changed his logo to 
?
The constellation of Taurus holds the red eye of Aldebaran (Tascheter) the Watcher of the East. He is almost universally considered to the be the Watcher of the Pleiades. The association is with the Spring Equinox when the system was conceived. The Pleiades are associated with rain and even tears. To suffer a dry Spring was considered a bad omen indeed, as crops would fail.
"The Bull will dower the countryside with honest farmers and will come as a source of toil into their peaceful lives;

it will bestow, not gifts of glory, but the fruits of the earth.

It bows its neck amid the stars and of itself demands a yoke for its shoulders. When it carries the sun's orb on its horns, it bids battle with the soil begin and rouses the fallow land to its former cultivation, itself leading the work,

for it neither pauses in the furrows nor relaxes its breast in the dust.

Th

e sign of the Bull has produced a Serranus and a Curius, has carried the rods of office through the fields, and has left its plough to become a dictator [eque suo dictator venit aratro]. Its sons have the love of unsung excellence: their hearts and bodies derive strength from a massiveness that is slow to move, whilst in their faces dwells the boy-god Love (Cupido)." [Astronomica, Manilius, 1st century AD, book 4, p.233].
Katama Farm & Farm Institute (TTOR)


14 Aero Ave, Edgartown, MA 02539
The Trustees of Reservations Edgartown, Massachusetts 02539
Once cultivated by Native Americans and European settlers, the 162-acre FARM Institute at Katama Farm is both a working farm and a farm-based educational hub. In 2005, the FARM Institute, an island nonprofit devoted to connecting children to agriculture, made it their headquarters and restored the buildings and grounds.
The Farm Institute became a Trustees-managed property in 2016 at which time The Trustees built a teaching kitchen to complete the cycle of farm-to-table. In 2021, a new partnership was formed with The Trustees and Slough Farm to continue our farm-based educational programs and events. Morning Glory and Grey Barn are actively farming Katama Farm. Visitors can often see both Morning Glory cows and Grey Barn sheep grazing in the fields, or walk through the Katama Barn to meet The Trustees' sheep, goats, chickens, and roaming ducks.
The farm is open for visitors to stroll the barn, visit with the animals, or walk through the Friendship Garden. A pair of flat, under-two-mile walking trails wind along the south pastures.  Drop off the kids for one of our hands-on farm programs, learn a new kitchen skill in an adult cooking class, or bring the whole family for a farm dinner in the summer.  Source

spacer
Of course we recognize that 32 is the mirror image of 23
spacer
SYMBOLISM OF 32
According to R. Allendy, "it is the differentiation appearing in the organized world". It would not be the creative generation as 23, which is the reverse of 32, but rather the plan, the diagram, of the various forms of creatures modeled by the Creator. It would be also

the karmic liberation sought in the tests of the natural law, 8 x 4 = 32.

Represent the totality of men on the earth.

Number inspiring to the man the truth and teaching him how to live it.

Symbol of justice, according to the Pythagoricians.
32 in Numerology
Jul 8, 2018 — Number 32 = 5 It reduces to number 5 which is connected to planet Mercury. It is a planet of intellect, communication, tact, wit etc.
Discover numerology of number 32/5 for strong communication skills that inspire followers. Unleash charisma, speech gift, and global success.  Source
The number 32 gives strong communication skills that make others follow you. Here, we have the archetype of the successful communicator who easily convinces people and gets followers. The number 32/5 gives a great charisma, incredible gift of speech, and considerable popularity. You have great strength and fascination in your communication, and your message is always met with great optimism. 32/5 enables you to communicate easily with large groups of people and often across national borders. You can, therefore, quickly achieve international recognition and success. It will be easy to get in the media and hear your message.
The number is sometimes called "The prime minister number" because it gives oratory and leadership skills.
The number 32 is one of the most potent money numbers, which provides a good cash flow and an extremely easy approach to material success.
spacer
spacer
spacer
spacer
KINGS POINT / KINGS POINT HIGHWAY
Turkeys are generally seen as good omens, representing abundance, fertility, and nourishment. They can also indicate a time of new beginnings or opportunities. If you have the turkey as your spirit animal, you can consider yourself lucky.  Source
The English name of Turkey (from Medieval Latin Turchia/Turquia) means "land of the Turks". Middle English usage of Turkye is attested to in an early work by Chaucer called The Book of the Duchess (c. 1368). The phrase land of Torke is used in the 15th-century Digby Mysteries.  (Source)
In English, the Ottoman sultan was the Grand Turk (late 15c.), and the Turk was used collectively for the Turkish people or for Ottoman power (late 15c.). From 14c. and especially 16c.-18c. Turk could mean "a Muslim," reflecting the Turkish political power's status in the Western mind as the Muslim nation par excellence. Hence Turkery "Islam" (1580s);turn Turk "convert to Islam."  Source
spacer
The woman who leaped to her death from a Midtown high-rise Sunday was former Miss USA Cheslie Kryst, law enforcement sources told The Post.
Shortly before she jumped, Kryst posted on her Instagram page, "May this day bring you rest and peace."
The 2019 pageant winner and 30-year-old lawyer jumped from her luxury 60-story Orion building at 350 W. 42nd St. around 7:15 a.m. and was found dead in the street below, sources said.
"In devastation and great sorrow, we share the passing of our beloved Cheslie," the former beauty queen's family said in a statement Sunday. 
May 16, 2023 — 

Chesley is a gender-neutral name of Old English origin. Meaning "meadow of the camp,"  Source
C

heslie  as a name for girls (also used as boys' name Cheslie) is of Old English origin, and the meaning of Cheslie is

"camp on the meadow".

Cheslie is a variant form of Chesleigh (Old English). Source
spacer
Cheslie could also be an anagram of Chelsea:
spacer
Aug 11, 2020 — A female name of Old English origin. It could be considered an ocean related name because it ends in 'sea' and the 'chel' in the beginning is similar to 'shell.'

Reverse the two syllables and it almost sounds like seashell.

The true meaning of the name is 'chalk landing place.

 

… It also means 'dragon,' or 'serpent' in Greek
. 
Source
Chelsea Meaning dragon, or fire made flesh.
spacer
"Her great light was one that inspired others around the world with her beauty and strength. She cared, she loved, she laughed and she shined.
"Cheslie embodied love and served others, whether through her work as an attorney fighting for social justice, as Miss USA and as a host on EXTRA," her family said. "But most importantly as a daughter, sister, friend, mentor and colleague — we know her impact will live on."
Kryst, who lived on the ninth floor of the building, was alone when she jumped and was last seen on a 29th-floor terrace, sources said.  Orion, 350 West 42nd Street, in Hell's Kitchen, Manhattan  (Source)  
Sources said Kryst left behind a note saying she wanted to leave everything to her mother, a former pageant competitor herself who was crowned Mrs. North Carolina in 2002. The note didn't include a motive for Kryst's actions, sources said.
"Not only beautiful but she was smart — she was a lawyer," a police source said of Kryst. "She has a life that anyone would be jealous of. … It's so sad."
Kryst, a former Miss North Carolina, won top honors at the 2019 Miss USA pageant, wearing a sparkly winged outfit for the National Costume competition, a nod to Maya Angelou's (as in Angel of Lucifer) "I Know Why the Caged Bird Sings."
My soul escaped, like a bird out of the snare of the FOWLER!! The snare is broken and we are escaped.  Our help is in the name of the LORD!!
Kryst also worked as a reporter for ExtraTV.
"Our hearts are broken," the company said in a statement. "Cheslie was not just a vital part of our show. She was a beloved part of our Extra family and touched the entire staff. Our deepest condolences to all her family and friends."
In October 2019, Kryst spoke out on Facebook for World Mental Health Day, offering tips on how she coped with stress. 
"I do a lot to make sure that I maintain my mental health," she said. "And the most important thing that I did is talk to a counselor. She's really easy to talk to. She gives me great strategies especially if I'm sad or happy or have a busy month ahead of me. 
"When I'm not talking to my counselor, I spend time at the end of every single day to just decompress," Kryst added. "I unplug, I shut my phone off, I don't answer messages. I just sit and watch my favorite movie."
In 2020, she discussed the issue again in an interview with The Hilltop.
 "There are three things that I'm doing with regard with self-care," Kryst said. "No. 1, I try to set a regular schedule so my alarm rings every day at 6:45. I know that I'm getting up and I'm starting my day.
"Two, I try to set very clear boundaries, so even though I'm at home and I've got my computer, my phone with me, I'm done answering emails at 6 o'clock, I'm not responding to messages. It's over."
Third, she said, "I have a regular workout schedule that keeps my body healthy and my mind sharp."
spacer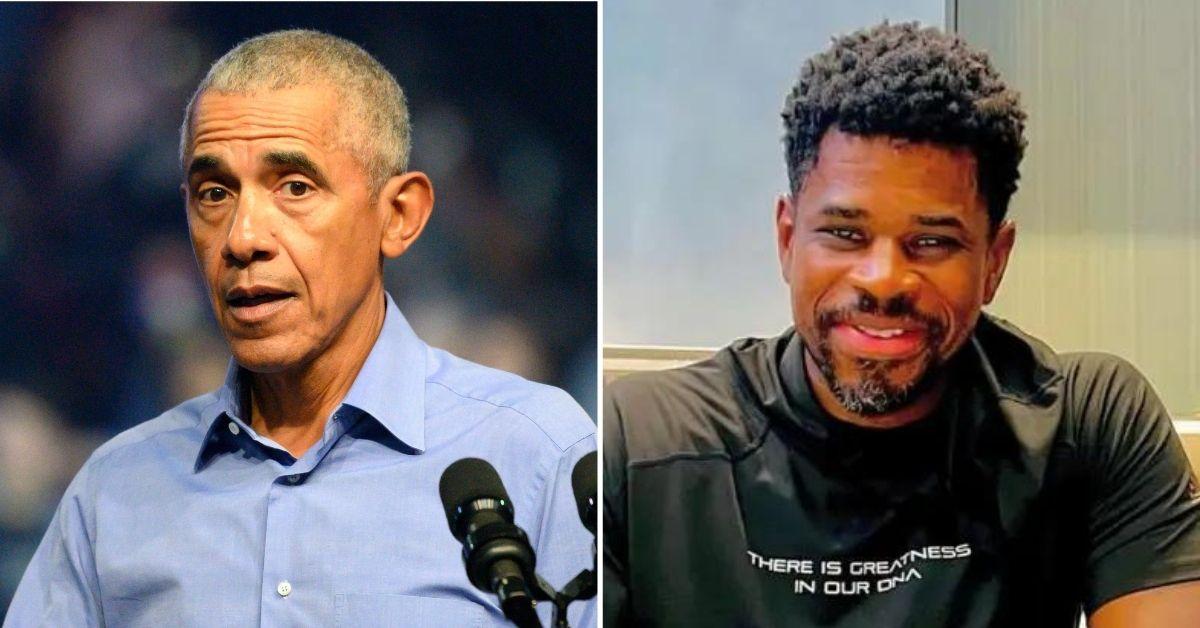 Jul. 28 2023, Published 9:00 a.m. ET
Suspicious details emerged this week after Barack Obama's personal chef drowned while paddle boarding near the former president's Martha's Vineyard estate, RadarOnline.com has learned.
In a surprising development to come after
Tafari Campbell,

45,

 drowned 
while paddle boarding
on Great Edgartown Pond
on
Sunday night
,
an investigation into the incident found that Martha's Vineyard police left the reason for the 911 call reporting Campbell's drowning blank.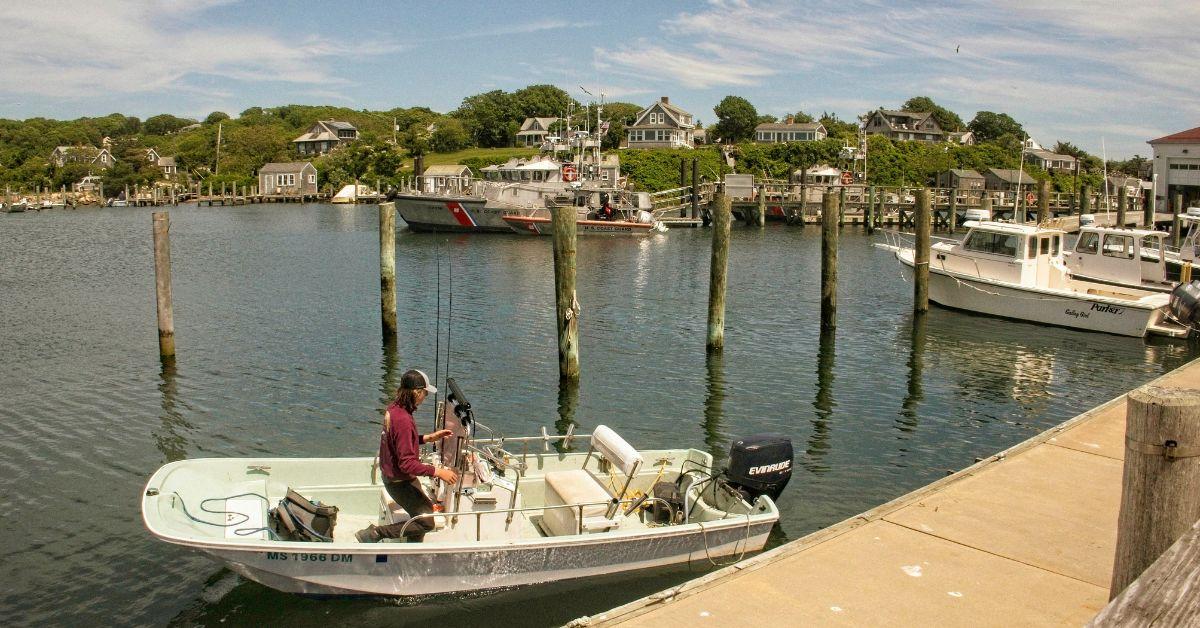 According to Daily Mail, the officers also refused to reveal who Campbell was with at the time of his tragic passing despite the fact that the 45-year-old chef was not alone.
Daily Mail found that while the 7:46 PM 911 call was noted in Edgartown Police Department's logbook, the reason behind the call was not.
The origin of the initial 911 call was also listed as Wilson's Landing – a popular paddle board launch site located approximately two miles from Barack and Michelle Obama's home on Turkeyland Cove.  (When in fact, the 911 call came from the Obama estate.)
Edgartown Police Chief Bruce McNamee explained that the call logbooks are handled by the Dukes County, Massachusetts Sheriff's Office.
Article continues below advertisement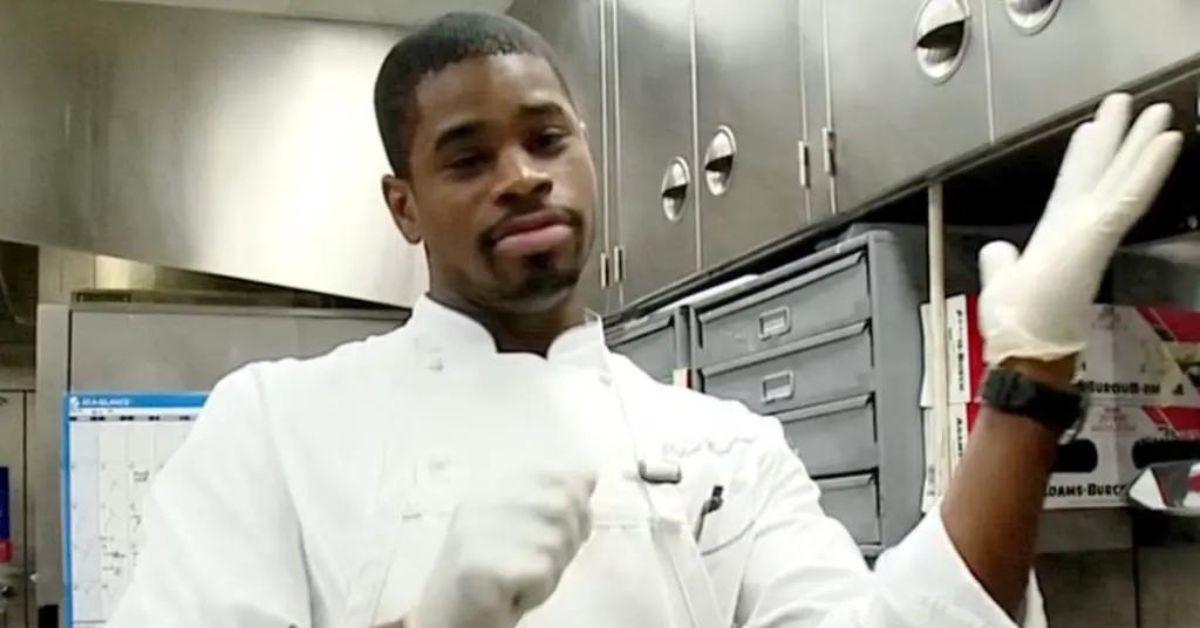 He also explained that the address was likely listed as Wilson's Landing because Wilson's Landing was used as the incident location at the time of the report. (but, not at the time the 911 call was made, which is what is supposed to be entered in the call log.)
Meanwhile, Martha's Vineyard police also refused to reveal who else Campbell was with at the time of his death on Sunday night.
Dispatch calls from Sunday night found that the initial 7:46 PM 911 call was made by a female and that roughly 30 minutes later – at approximately 8:18 PM – the female caller and two additional individuals were on the water searching for Campbell.
"We met with the reporting party, she is on a boat with two individuals and they're going back and forth as well," one responding rescuer reported at approximately 8:23 PM.
spacer
The man, 43, disappeared while out in the water with another paddleboarder – and now his body has been found in Edgartown Great Pond
It's understood that the dispatch address for the incident was Barack Obama's $12million Martha's Vineyard home 
It's understood that

the dispatch address for the incident was Barack Obama's

$

12

million Martha's Vineyard home 
Divers have found the body of a paddleboarder who went missing in the water off Martha's Vineyard – that backs on to Barack Obama's sprawling $12million estate.
A massive joint-agency search resumed Monday morning for the African American male who was last seen wearing all black without a lifejacket, MV Times reported.
His paddle board and hat were recovered Sunday – and his body was found in the eight-foot-deep waters approximately 100 feet away from shore at 10am Monday.
The dispatch address for the incident came from Obama's Martha's waterfront Vineyard home. It is unclear if the former president, 61, is currently staying at the estate.
Massachusetts State Police said: 'Shortly before 10 AM the body of the missing paddle boarder was recovered from Edgartown Great Pond by Massachusetts State Police divers.
'MSP Underwater Recovery Unit divers made the recovery after the victim's body was located by a Massachusetts Environmental Police Officers deploying side-scan sonar from a boat.
'As previously noted, the victim is a 43-year-old male. His name is not being released at this time; we expect to release his name later today.  (Wait, is he 45 or 43? I'm confused)
'The recovery was made approximately 100 feet from shore at a depth of about eight feet.
'The investigation into the fatality is being conducted by the State Police Detective Unit for the Cape and Islands District and Edgartown Police.'
The US Coast Guard, Edgartown Fire,Air Wing, detectives,and Dukes County Sheriff's Department were all part of the rescue mission.
They were using divers and boats with side-scan sonar in a bid to find the paddleboarder. Detectives were on the scene – as well as USCG helicopter crews.
Environmental police located the body using sonar from a boat, according to state police.
A command post was set up at Wilson's Landing, which is across the narrow Cove from Obama's mansion.
Just after midday, Edgartown Police Department just confirmed that Wilson's Landing had been reopened. Edgartown Great Pond is an 890 acre body of water.
The investigation into the man's death is being conducted by state police with the Cape and Islands District Attorney's Office and Edgartown police.
A dispatch call from Sunday night said: 'Edgartown Fire and Water rescue personnel, Turkeyland Cove Road. For a 40-year-old male, possible drowning.'
Edgartown Police said in a statement at 10pm last night: 'EPD is assisting multiple agencies searching for a missing adult male paddle boarder in Edgartown Great Pond.
'Please remain away from this area and allow emergency responders to perform their search.'
The rescue mission is just yards away from former President Obama's Massachusetts seven bedroom home – a 6,892-square-foot mansion right near the water.
He bought the Martha's Vineyard home in 2019 for $11.75million.
Previously, the huge estate was owned by Boston Celtics owner Wycliffe Grousbeck.
OBAMA home is on the edge of Edgartown Great Pond, with views of the Atlantic Ocean
The enormous property has a swimming pool, outdoor fire pit and vaulted ceilings.
The are also two wings which run from the main house which is perfect to host guests.
Outdoors, the land comes with its own private beach and a boathouse.
Their home is on the edge of Edgartown Great Pond, with views of the Atlantic Ocean.
The former first family are no strangers to the island – having spent seven summers there while Barack was President
(Plenty of opportunity for them to examine all the great secluded spaces the property provides. hidden coves, deeply forested woods, uncharted caves, steep cliffs, rocky slopes, vacant beaches, deep holes, and treacherous reefs.  As well as the great secretive access routes, underwater submarine, private yachts, private jets and helicopters.) 
Obama is also a keen paddleboarder – and has been pictured engaging in the sport over the years on vacations in Hawaii.
The Obama Foundation has been contacted by DailyMail.com for comment.
The Secret Service did not comment.