RESTORED: 4/29/22
Wow, we knew this day was coming simply because GOD said it would.  But, I doubt that anyone ever thought that it would come like this.  For many years the entire scenario seemed to far fetched to be possible.  How could anyone one entity have the power to control EVERYTHING!   What kind of mark could be placed in your hand or your forehead that would determine if you could buy or sell?  And what power could prevent you from dying no matter how much you wanted to die or how hard you tried?  
Well here we are in the year 2020!  We are faced with something that could feasibly do all those things!  With the technological and medical advances of today, one injection could change everything!  
DilyanaGaytandzhieva is a Bulgarian investigative journalist and Middle East Correspondent. Over the last two years she has published a series of revealed reports on weapons smuggling. In the past year she came under pressure from the Bulgarian National Security Agency and was fired from her job in the Bulgarian newspaper Trud Daily without explanation. Despite this, Dilyana continues her investigations. Her current report provides an overview of Pentagon's vigour in the development of biological weapons.
The US Army regularly produces deadly viruses, bacteria and toxins in direct violation of the UN Convention on the prohibition of Biological Weapons. Hundreds of thousands of unwitting people are systematically exposed to dangerous pathogens and other incurable diseases. Bio warfare scientists using diplomatic cover test man-made viruses at Pentagon bio laboratories in 25 countries across the world. These US bio-laboratories are funded by the Defense Threat Reduction Agency (DTRA) under a $ 2.1 billion military program– Cooperative Biological Engagement Program (CBEP), and are located in former Soviet Union countries such as Georgia and Ukraine, the Middle East, South East Asia and Africa.  (The American people who are unknowingly funding these projects have no idea what is going on.  These "scientists" and military maniacs do not answer to anyone.  What is the reason for these experiments?  What kind of diseases are they creating? And what else are they creating?  We have no idea.)
The Lugar Center, Republic of Georgia
The Lugar Center is the Pentagon bio laboratory in Georgia. It is located just 17 km away from the US Vaziani military airbase in the capital Tbilisi.
The US Army has been deployed to Vaziani Military Air Base. Tasked with the military program are biologists from the US Army Medical Research Unit-Georgia (USAMRU-G) along with private contractors. The Bio-safety Level 3 Laboratory is accessible only to US citizens with security clearance. They are accorded diplomatic immunity under the 2002 US-Georgia Agreement on defense cooperation.
The USA-Georgia agreement accords diplomatic status to the US military and civilian personnel (including diplomatic vehicles), working on the Pentagon program in Georgia.
Information obtained from the US federal contracts registry clarifies some of the military activities at The Lugar Center – among them research on bio- agents (anthrax, tularemia) and viral diseases (e.g. Crimean-Congo Hemorrhagic Fever), and the collection of biological samples for future experiments.
Pentagon contractors produce bio agents under diplomatic cover
The Defense Threat Reduction Agency (DTRA) has outsourced much of the work under the military program to private companies, which are not held accountable to  Congress, and which can operate more freely and move around the rule of law.  US civilian personnel performing work at The Lugar Center have also been given diplomatic immunity, although they are not diplomats. Hence, private companies can perform work, under diplomatic cover, for the US government without being under the direct control of the host state – in this case  the Republic of Georgia. This practice is often used by the CIA to provide cover for its agents.  (So, we have no idea what kind of people they hire, or what kind of insanity they may be cooking up.  They are answerable to no one and work for military madmen.)
Three private American companies work at the US bio-laboratory in Tbilisi – CH2M Hill, Battelle and Metabiota. In addition to the Pentagon, these private contractors perform biological research for the CIA and various other government agencies.
CH2M Hill has been awarded $341.5 million DTRA contracts under the Pentagon's program for bio-laboratories in Georgia, Uganda, Tanzania, Iraq, Afghanistan, South East Asia. Half of this sum ($161.1 million), being allocated to The Lugar Center, under the Georgian contract.
According to CH2M Hill, the US Company has secured biological agents and employed former bio warfare scientists at The Lugar Center.These are scientists who are working for another American company involved in the military program in Georgia – Battelle Memorial Institute.
Battelle as a $59 million subcontractor at Lugar Center has extensive experience in research on bio-agents, as the company has already worked on the US Bio-weapons Program under 11 previous contracts with the US Army (1952-1966).
The private company performs work for the Pentagon's DTRA bio laboratories in Afghanistan, Armenia, Georgia, Uganda, Tanzania, Iraq, Afghanistan and Vietnam. Battelle conducts research, development, testing, and evaluation using both highly toxic chemicals and highly pathogenic biological agentsfor a wide range of US government agencies. It has been awarded some $2 billion federal contracts in total and ranks 23 on the Top 100 US government contractors list.  (My goodness, how many people are they planning to kill?  What the hell do they need all that for?)
The CIA-Battelle Project Clear Vision
Project Clear Vision (1997 and 2000), a joint investigation by the CIA and the Battelle Memorial Institute, under a contract awarded by the Agency, reconstructed and tested a Soviet-era anthrax bombletin order to test its dissemination characteristics. The project's stated goal was to assess bio-agents dissemination characteristics of bomblets. The clandestine CIA-Battelle operation was omitted from the US Biological Weapons Convention declarations submitted to the UN.
Top Secret Experiments
Battelle has operated a Top Secret Bio laboratory (National Biodefense Analysis and Countermeasures Center – NBACC) at Fort Detrick, Maryland under a US Department of Homeland Security (DHS) contract for the last decade. The company has been awarded a $344.4 million federal contract (2006 – 2016) and another $17.3 million contract (2015 -2026) by DHS.  (Just what does HOMELAND SECURITY need with bioweapons and infectious diseases?)
Amongst the secret experiments, performed by Battelle at NBACC, are: Assessment of powder dissemination technology ; Assessment of hazard posed by aerosolized toxins and Assessment of virulence of B. Pseudomallei (Meliodosis) as a function of aerosol particle in non-human primates. Melioidosis has the potential to be developed as a biological weapon, hence, it is classed as a category B. Bioterrorism Agent.  B. Pseudomallei was studied by the US as a potential bioweapon in the past.
Besides the military experiments at the Lugar Center in Georgia, Battelle has already produced bioterrorism agents at the Biosafety Level 4 NBACC Top Secret Laboratory at Fort Detrick in the US.A NBACC presentation lists 16 research priorities for the lab. Amongst them to characterize classical, emerging and genetically engineered pathogens (like the God Gene)for their BTA (biological threat agent) potential; assess the nature of nontraditional, novel and non-endemic induction of disease from potential BTA and to expand aerosol-challenge testing capacity for non-human primates.
Pentagon biolabs at the epicenter of the Ebola crisis
The US Company Metabiota Inc. has been awarded $18.4 million federal contracts under the Pentagon's DTRA program in Georgia and Ukraine for scientific and technical consulting services.
Metabiota services include global field-based biological threat research, pathogen discovery, outbreak response and clinical trials.
Metabiota Inc. had been contracted by the Pentagon to perform work for DTRA before and during the Ebola crisis in West Africa and was awarded $3.1 million (2012-2015) for work in Sierra Leone – one of the countries at the epicenter of the Ebola outbreak.
Metabiota worked on a Pentagon's project at the epicenter of the Ebola crisis, where three US biolabs are situated.
A July 17, 2014 report drafted by the Viral Hemorrhagic Fever Consortium, accused Metabiota Inc. of failing to abide by an existing agreement on how to report test results and for bypassing the Sierra Leonean scientists working there. The report also raised the possibility that Metabiota was culturing blood cells at the lab, something the report said was dangerous, as well as misdiagnosing healthy patients. All of those allegations were denied by Metabiota.
Military Experiments on biting insects
Entomological warfare is a type of biological warfare that uses insects to transmit diseases.The Pentagon has allegedly performed such entomological tests in Georgia and Russia.
Biting Flies in Georgia
In 2014 The Lugar Center was equipped with an insect facility and launched a project "Raising Awareness about Barcoding of Sand Flies in Georgia and Caucasus". The project covered a larger geographic area outside of Georgia – Caucasus. In 2014-2015 Phlebotomine sand fly species were collected under another project "Surveillance Work on Acute Febrile Illness" and all (female) sand flies were tested to determine their infectivity rate. A third project, also including sand flies collection, studied the characteristics of their salivary glands.
As a result Tbilisi has been infested with biting flies since 2015. These biting insects live indoors, in bathrooms, all year long, which was not the typical behaviour of these species in Georgia previously (normally the Phlebotomine fly season in Georgia is exceptionally short – from June to September). Local people complain of being bitten by these newly appeared flies while naked in their bathrooms. They also have a strong resistance to cold and can survive even in the sub-zero temperatures in the mountains.
Biting Flies in Dagestan, Russia
Since the start of the Pentagon project in 2014 flies similar to those in Georgia have appeared in neighboring Dagestan (Russia). According to local people, they bite and cause rashes. Their breeding habitats are house drains.
Flies from the Phlebotomine family carry dangerous parasites in their saliva which they transmit through a bite to humans. The disease, which these flies carry, is of high interest to the Pentagon. In 2003 during the US invasion of Iraq American soldiers were severely bitten by sand flies and contracted Leishmoniasis. The disease is native to Iraq and Afghanistan and if left untreated the acute form of Leishmoniasis can be fatal.
A 1967 US Army report "Arthropods of medical importance in Asia and the European USSR" lists all local insects, their distribution and the diseases that they carry.Biting flies, which live in drains, are also listed in the document. Their natural habitats, though, are the Philippines, not Georgia or Russia.
Source: "Arthropods of medical importance in Asia and the European USSR", US Army report, 1967
Operation Whitecoat: Infected flies tested to bite humans
In 1970 and 1972, Sand Fly Fever tests were performed on humans according to a declassified US Army report – US Army Activities in the US, Biological Warfare Programs, 1977, vol. II, p. 203. During operation Whitecoat volunteers were exposed to bites by infected sand flies. Operation Whitecoat was a bio-defense medical research program carried out by the US Army at Fort Detrick, Maryland between 1954 and 1973.
Despite the official termination of the US bio-weapons program, in 1982 USAMRIID performed an experiment if sand flies and mosquitoes could be vectors of Rift Valley Virus, Dengue, Chikungunya and Eastern Equine Encephalitis – viruses, which the US Army researched for their potential as bio-weapons.
Killer Insects
The Pentagon has a long history in using insects as vectors for diseases. According to a partially declassified 1981 US Army report, American bio warfare scientists carried out a number of experiments on insects. These operations were part of the US Entomological Warfare under the Program for Biological Weapons of the US.
The Pentagon: How to kill 625,000 people for just $0.29 cost per death
A US Army report in 1981 compared two scenarios – 16 simultaneous attacks on a city by A. Aegypti mosquitoes, infected with Yellow Fever, and Tularemia aerosol attack, and assesses their effectiveness in cost and casualties.
Operation Big Buzz: 1 million A. Aegypti mosquitoes were produced, 1/3 were placed in munitions and dropped from aircraft, or dispersed on the ground. The mosquitoes survived the airdrop and actively sought out human blood.
Operation May Day: Aedes Aegypti mosquitoes were dispersed through ground based methods in Georgia, USA, during a US Army operation codenamed May Day.
Aedes Aegypti, also known as yellow fever mosquito, have been widely used in US military operations. The same species of mosquitoes are alleged to be the vectors of dengue, chikungunya and the Zika virus,which causes genetic malformations in newborns
The US Army Chemical Research and Development Command, Biological Weapons Branch, studied outdoor mosquito biting activity in a number of field tests at Dugway Proving Ground, Utah, in 1960. Virgin female Aedes aegypti mosquitoes, which had been starved, were tested upon troops out in the open air.
For reference: Outdoor Mosquito Biting Activity Studies, Project Bellweather I, 1960, Technical Report, US Army, Dugway Proving Ground
Military Experiments with Tropical Mosquitoes and Ticks in Georgia
Such species of mosquitoes and fleas (studied in the past under the US Entomological Warfare Program) have also been collected in Georgia and tested at The  Lugar Center.
Under the DTRA project "Virus and Other Arboviruses in Georgia"in 2014 the  never-before-seen tropical mosquito Aedes albopictus was detected for the first time and after decades (60 years) the existence of Aedes Aegypti mosquito was confirmed in West Georgia.
Aedes Albopictus is a vector of many viral pathogens, Yellow fever virus, Dengue, Chikungunya and Zika.
These tropical mosquitoes Aedes Albopictus having never been seen before in Georgia, have also been detected in neighboring Russia (Krasnodar) and Turkey, According to data provided by the European Centre for Disease Prevention and Control, Their spread is unusual for this part of the world.
Under another DTRA project  "Epidemiology and Ecology of Tularemia in Georgia" (2013-2016)  6,148 ground ticks were collected ; 5,871 were collected off the cattle and 1,310 fleas and 731 ticks were caught. In 2016 a further 21 590 ticks were collected and studied at The Lugar Center.
Anthrax Outbreak in Georgia and NATO Human Trials
In 2007 Georgia ended its policy of having compulsory annual livestock anthrax vaccination. As a result, the morbidity rate of the disease reached its peak in 2013. The same year NATO started human based anthrax vaccine tests at The Lugar Center in Georgia.
In 2007 despite the anthrax outbreak the Georgian government terminated the compulsory vaccination for 7 years, 2013 saw NATO start human trials on a new anthrax vaccine in Georgia.
Pentagon Research on Russian Anthrax 
Anthrax is one of the bio agents weaponized by the US Army in the past. Despite the Pentagon's claims that its program is only defensive, there are facts to the contrary. In 2016 at The Lugar Center American scientists carried out research on the "Genome Sequence of the Soviet/Russian Bacillus anthracis Vaccine Strain 55-VNIIVViM", which was funded by the U.S. Defense Threat Reduction Agency's (DTRA) Cooperative Biological Engagement Program in Tbilisi, and administered by Metabiota (the US contractor under the Pentagon program in Georgia).
In 2017 the  DTRA funded further research – Ten Genome Sequences of Human and Livestock Isolates of Bacillus anthracis from the Country of Georgia, which was performed by USAMRU-G at The  Lugar Center.
34 people intentionally infected with Crimean-Congo Hemorrhagic Fever (CCHF) in Georgia
Crimean-Congo hemorrhagic fever (CCHF) is caused by infection through a tick-borne virus (Nairovirus). The disease was first characterized in Crimea in 1944 and given the name Crimean hemorrhagic fever. It was then later recognized in 1969 as the cause of illness in Congo,thus resulting in the current name of the disease. In 2014 34 people became infected (among which a 4-year old child) with CCHF. 3 of which died. The same year Pentagon biologists studied the virus in Georgia under the DTRA project "Epidemiology of febrile illnesses caused by Dengue viruses and other Arboviruses in Georgia". The project included tests on patients with fever symptoms and the collection of ticks, as possible vectors of CCHV for laboratory analysis.
33 people became infected with CCHF, 3 of them died in Georgia.
The cause of the CCHF outbreak in Georgia is still unknown. According to the local Veterinary Department report, only one tick from all of the collected species from the infected villages tested positive for the disease.Despite the claims of the local authorities that the virus was transmitted to humans from animals, all animal blood samples were negative too. The lack of infected ticks and animals is inexplicable given the sharp increase of CCHF human cases in 2014, meaning that the outbreak was not natural and the virus was spread intentionally.
In 2016 another 21 590 ticks were collected for DNA database for future studies at The Lugar Center under the Pentagon project "Assessing the Seroprevalence and Genetic Diversity of Crimean-Congo Hemorrhagic Fever Virus (CCHFV) and Hantaviruses in Georgia". 
Military bio-lab blamed for deadly CCHF outbreak in Afghanistan
237 cases of Crimean-Congo Hemorrhagic Fever (CCHF) have also been reported across Afghanistan, 41 of which were fatal as of December 2017. According to Afghanistan's Ministry of Health most of the cases have been registered in the capital Kabul where 71 cases have been reported with 13 fatalities, and in the province of Herat near the border with Iran (67 cases).
Why the Pentagon collects and studies bats
Bats are allegedly the reservoir hosts to the Ebola Virus , Middle East Respiratory Syndrome (MERS) and other deadly diseases. However, the precise ways these viruses are transmitted to humans are currently unknown. Numerous studies have been performed under the DTRA Cooperative Biological Engagement Program (CBEP) in a search for deadly pathogens of military importance in bats.
221 bats were euthanized at the Lugar Center for research purposes in 2014.
Engineering deadly viruses is legal in the US
MERS-CoV  is thought to originate from bats and spread directly to humans and/or camels.However, like Ebola, the precise ways the virus spreads are unknown.
1,980 cases with 699 deaths were reported in 15 countries across the world (as of June 2017) caused by MERS-CoV.
MERS-CoV is one of the viruses that have been engineered by the US and studied by the Pentagon, as well as Influenza and SARS. Confirmation of this practice is Obama's 2014 temporary ban on government funding for such "dual-use" research. The moratorium was lifted in 2017 and experiments have continued. Enhanced Potential Pandemic Pathogens (PPPs) experiments are legal in the US.
Such experiments aim to increase the transmissibility and/or virulence of pathogens.
Tularemia, also known as Rabbit Fever, is classified as a bioterrorism agent and was developed in the past as such by the US. However, the Pentagon's research on tularemia continues, as well as on possible vectors of the bacteria such as ticks and rodents which cause the disease. The DTRA has launched a number of projects on Tularemia along with other especially dangerous pathogens in Georgia. Especially Dangerous
Pathogens (EDPs), or select agents, represent a major concern for the  public health globally. These highly pathogenic agents have the potential to be weaponized with proof of their military importance seen through the following Pentagon projects: Epidemiology and Ecology of Tularemia in Georgia (2013-2016) (60 000 vectors were collected for strain isolates and genome research); Epidemiology of Human Tularemia in Georgia and Human Disease Epidemiology and Surveillance of Especially Dangerous Pathogens in Georgia (study of select agents among patients with undifferentiated fever and hemorrhagic fever/septic shock).
F. Tularensis is a highly infectious bacterium and has the potential to be weaponized for use through aerosol attacks.
Tularemia is one of the bio-weapons that the US Army developed in the past.
Source: 1981 US Army Report
Pentagon bio-laboratories spread diseases in Ukraine
The DoD Defense Threat Reduction Agency (DTRA) has funded 11 bio-laboratories in the former Soviet Union Country Ukraine, bordering on Russia.
The US military program is sensitive information
Ukraine has no control over the military bio-laboratories on its own territory. According to the 2005 Agreement between the US DoD and the Ministry of Health of Ukraine the Ukrainian government is prohibited from public disclosure of sensitive information about the US program and Ukraine is obliged to transfer to the US Department of Defense (DoD) dangerous pathogens for biological research. The Pentagon has been granted access to certain state secrets of Ukraine in connection with the projects under their agreement.
Biowarfare scientists under diplomatic cover
Among the set of bilateral agreements between the US and Ukraine is the establishment of the Science and Technology Center in Ukraine (STCU) – an International organization funded mainly by the US government which has been accorded diplomatic status. The STCU officially supports projects of scientists previously involved in the Soviet biological weapons program. Over the past 20 years the STCU has invested over $285 million in funding and managing some 1,850 projects of scientists who previously worked on the development of weapons of mass destruction.
364 Ukrainians died from Swine Flu
One of the Pentagon laboratories is located in Kharkiv, where in January 2016 at least 20 Ukrainian soldiers died from Flu-like virus in just two days with 200 more being hospitalized. The Ukrainian government did not report on the dead Ukrainian soldiers in Kharkiv. As of March 2016 364 deaths have been reported across Ukraine (81.3 % caused by Swine Flu A (H1N1) pdm09 – the same strain which caused the world pandemic in 2009).
According to DPR intelligence information the US bio lab in Kharkiv leaked the deadly virus.
Police investigate infection with incurable disease
A highly suspicious Hepatitis A infection  spread rapidly in just few months across South East Ukraine where most of the Pentagon biolabs are located.
37 people have been hospitalized for Hepatitis A in the Ukrainian city of Mykolaiv as of January 2018. Local police have launched an investigation into "infection with human immunodeficiency virus and other incurable diseases". Three years ago more than 100 people in the same city became infected with Cholera. Both diseases are alleged to have spread through contaminated drinking water.
In the summer of 2017 60 people with Hepatitis A were admitted to hospital in the city of Zaporizhia, the cause of this outbreak is still unknown.
In the Odessa region, 19 children from an orphanage were hospitalized for hepatitis A in June 2017.
29 cases of Hepatitis A were reported in Kharkiv in November 2017. The virus was isolated in contaminated drinking water. One of the Pentagon bio-labs is located in Kharkiv which was blamed for the deadly Flu outbreak a year ago which claimed the lives of 364 Ukrainians.
Ukraine and Russia hit by new highly virulent cholera infection
In 2011 Ukraine was hit by a cholera outbreak. 33 patients were reportedly hospitalized for severe diarrhea. A second outbreak struck the country in 2014 when more than 800 people all across Ukraine were reported to have contracted the disease. In 2015 at least 100 new cases were registered in the city of Mykolaiv alone.
A new highly virulent variant of the cholera agent Vibrio cholera, with a high genetic similarity to the strains reported in Ukraine, hit Moscow in 2014. According to a 2014 Russian Research Anti-Plaque Institute genetic study the cholera strain isolated in Moscow was similar to the bacteria  which caused the epidemic in neighboring Ukraine.
Southern Research Institute one of the US contractors working at the bio-laboratoriesin Ukraine, has projects on Cholera, as well as on Influenza and Zika – all pathogens of military importance to the Pentagon.
Along with Southern Research Institute, two other private American companies operate  military bio-labs in Ukraine – Black&Veatch and Metabiota.
Black & Veatch Special Project Corp. was awarded $198.7 million DTRA contracts to build and operate bio-laboratories in Ukraine (under two 5-year contracts in 2008 and 2012 totaling $128.5 million), as well as in Germany, Azerbaijan, Cameroon, Thailand, Ethiopia, Vietnam and Armenia.
Metabiota has been awarded a $18.4 million federal contract under the program in Georgia and Ukraine. This US company was also contracted to perform work for the DTRA before and during the Ebola crisis in West Africa, the company was awarded $3.1 million (2012-2015) for work in Sierra Leone .
Southern Research Institute has been a prime subcontractor under the DTRA program in Ukraine since 2008. The company was also a prime Pentagon contractor in the past under the US Biological Weapons Program for research and development of bio-agents with 16 contracts between 1951 and 1962.
Soviet Defector produced anthrax for the Pentagon
Southern Research Institute was also a subcontractor on a Pentagon program for anthrax research in 2001. The prime contractor being Advanced Biosystems, whose president at that time was Ken Alibek (a former Soviet microbiologist and biological warfare expert from Kazakhstan who defected to the US in 1992).
Bacillus anthracis, magnified more than 12,000 times
Ken Alibek was the First Deputy Director of Biopreparat, where he oversaw a program for biological weapon facilities and was the Soviet Union's main expert on anthrax. After his defection to the US, he was engaged on Pentagon research projects.
$250 000 for lobbying Jeff Sessions for "research for US intelligence"
Southern Research Institute lobbied the US Congress and US Department of State hard for "issues related to research and development for US intelligence" and "defense related research and development". The lobbying activities coincided with the start of the Pentagon projects on bio-labs in Ukraine and other former Soviet states.
The company paid $ 250 000 for lobbying the then Senator Jeff Sessions in 2008-2009(currently the US Attorney General appointed by Donald Trump), when the institute was awarded a number of federal contracts.
US Attorney General Jeff Sessions, US Senator from Alabama (1997-2017)
For a 10-year period (2006-2016) Southern Research Institute paid $1.28 million for lobbying the US Senate, House of Representatives , the State Department and the Department of Defense (DoD). Senator Jeff Sessions' aide on Capitol Hill – Watson Donald, is now a Senior Director at Southern Research Institute.
Police investigate Botulism toxin poisoning in Ukraine
115 Botulism cases, with 12 deaths, were reported in Ukraine in 2016.
In 2017 the Ukrainian Ministry of Health confirmed a further 90 new cases, with 8 deaths, of botulinum toxin poisoning(one of the most poisonous biological substances known). According to the local health authorities, the cause of the outbreak was food poisoning into which police launched an investigation .
The Ukrainian government stopped supplying antitoxin in 2014 and no botulism vaccines in stock were available during the 2016-2017 outbreak.
Botulism is a rare and extremely dangerous illness caused by a toxin produced by the bacterium Clostridium botulinum.
1 gm of the toxin can kill as many as 1 million people 
Botulinum neurotoxin poses a major bio-weapon threat because of its extreme potency, ease of production and transport. It causes muscles paralyses, respiratory failure and ultimately death if not treated immediately. A single gram of crystalline toxin, evenly dispersed and inhaled can kill more than one million people. It could be disseminated via aerosol, or by contamination of water and/ or food supplies.
The Pentagon produces live Viruses, Bacteria & Toxins
Botulinum Toxin was tested as a bio-weapon by the US Army in the past, as well as Anthrax, Brucella and Tularemia. Although the US bio-weapons program was officially terminated in 1969 documents show that the military experiments have never ended. Presently the Pentagon produces and tests live bio- agents at the same military facility as it did in the past – Dugway Proving Ground.
Current Field Tests
Past Field Tests
Bioweapons factory in the US
The US Army produces and tests bio-agents at a special military facility located at Dugway Proving Ground ( West Desert Test Center, Utah), as proven in a 2012 US Army Report. The facility is overseen by the Army Test and Evaluation Command.
The Life Sciences Division (LSD) at Dugway Proving Ground is tasked with the production of bio-agents. According to the Army report, scientists from this division produce and test aerosolized bio-agents at Lothar Saloman Life Sciences Test Facility (LSTF).
Lothar Saloman Life Sciences Test Facility (LSTF) where bio-terrorism agents are produced and aerosolized.
Biological Agents produced by the US Army at Dugway Proving Ground, Utah, USA
The Life Sciences Division consists of an Aerosol Technology branch and a Microbiology Branch. The Aerosol Technology Branch aerosolizes biological agents and simulants. The Microbiology branch produces toxins, bacteria, viruses and agent-like organisms which are used in chamber and field testing.
After the bio-agents are produced, the scientists challenge them at containment aerosol chambers.
Aerosol experiments with Botulinum Neurotoxin and Anthrax
Documents prove that the US Army produces, possesses and tests aerosols of the most lethal toxin in the world – Botulinum Neurotoxin. In 2014 the Department of the Army purchased 100 mg of Botulinum Toxin from Metabiologics for tests at Dugway Proving Ground.
The experiments date back to 2007 when an unspecified quantity of the toxin was procured to the Department of the Army by the same company – Metabiologics. According to the 2012 West Desert Test Center Report, the military facility performs tests with Botulinum Neurotoxin Aerosol, as well as with aerosolized Anthrax, Yersinia pestis, and Venezuelan Equine Encephalitis Virus (VEE).
Outdoor field test programs at Dugway Proving Ground
US Army documents and photos show that the Pentagon has developed various dissemination methods for bioterrorism attacks including by explosives.
The US Army report lists numerous dissemination techniques including by bio-aerosol sprayers. Such sprayers called Micronair disseminators have already been developed by the US Army and tested at Dugway Proving Ground. According to the documents, they can be vehicle-mounted, or worn as a backpack, with a pump system which can be fitted to the unit to increase the accuracy of the release.Micronair sprayers can release 50 to 500 mL of bio-liquid simulant per minute from 12 L tanks.
The US stole bacteria from Saddam Hussein's bio weapons factory
Bacillus thuringiensis is an insect pathogen that is widely used as a bio-pesticide. B. thuringiensis (BT) Al Hakam was collected in Iraq by the UN Special Commission led by the US in 2003. It is named after Al Hakam – Iraq's  bio-weapons production facility. Apart from Pentagon field tests, this bacterium is also used in the US for the production of GM corn, resistant to pests. Photos posted by the CIA prove that the bacteria was collected by the US in Iraq. According to the CIA, the vials containing bio-pesticide, were recovered from an Al Hakam scientist's home.
CIA: A total of 97 vials-including those with labels consistent with the al Hakam cover stories of single-cell protein and bio-pesticides, as well as strains that could be used to produce BW agents were recovered from a scientist's residence in Iraq in 2003.
Information from the US federal contracts registry shows that the Pentagon performs tests using the bacteria stolen from Saddam Hussein's bio-weapons factory in Iraq.
The tests are performed on Kirtland Air Force Base (Kirtland is the home of the Air Force Materiel Command's Nuclear Weapons Center). Here weapons are being tested, meaning that the field tests with biological simulants (bacteria) also fall  into this group.
The DTRA contractor on this project – Lovelace Biomedical and Environmental Research Institute (LBERI), operates an Animal Bio-safety 3 Level (ABSL-3) laboratory which has Select Agent status. The facility is designed to conduct bioaerosol studies. The company has been awarded a 5-year contract for field tests with biological simulants atKirtland Air Force Base, Albuquerque New Mexico.
Field tests with Biological Simulants (bacteria)
What the Pentagon is now doing is exactly what it did in the past, meaning that its bio-weapons program was never terminated.The US Army performed 27 field tests with such biological simulants, involving the public domain from 1949 to 1968, when President Nixon officially announced the end of the program.
Source: US Army Activities in the US, Biological Warfare Programs, vol. II, 1977, p. 125-126
Field tests in Chechnya
The Defense Threat Reduction Agency (DTRA), which runs the US military program at the Lugar Center in Georgia, is alleged to have already performed field tests with an unknown substance in Chechnya, Russia. In the spring of 2017 local citizens reported on a drone disseminating white powder close to the Russian border with Georgia. Neither the Georgian border police, nor the US personnel operating on the Georgia-Russia border, commented on this information.
$9.2 million US military project on Russia-Georgia border
DTRA has full access to the Russia-Georgia border, granted under a military program called "Georgia Land Border Security Project". The activities, related to the project have been outsourced to a private American company – Parsons Government Services International. DTRA has previously contracted Parsons for similar border security projects in Lebanon, Jordan, Libya and Syria. Parsons have been awarded a $9.2 million contract under the Pentagon border security project on the Russia-Georgia border.
Local citizens in Chechnya noticed a UAV sprayer near the Russian border with Georgia in 2017.
US Defense Agency tests GM Insects to transmit GM Viruses
The Pentagon has invested at least $65 million in gene editing.The US Defense Advanced Research Projects Agency (DARPA) has awarded 7 research teams to develop tools for genome engineering in insects, rodents and bacteria under DARPA's Safe Gene program, using a novel CRISPR-Cas9 technology.
Genetically engineered humans
Besides gene editing in insects and in the viruses they transmit, the Pentagon wants to engineer humans as well.
DARPA Advanced Tools for Mammalian Genome EngineeringProject seeks to create a biological platform inside the human body, using it to deliver new genetic information, and thus altering humans at the DNA level.
DARPA wants to insert an additional 47th artificial chromosome into human cells. This chromosome will deliver new genes that will be used for engineering the human body. SynPloid Biotek LLChas been awarded two contracts under the program totaling $1.1 million (2015-2016 – $ 100,600 for the first phase of the research; 2015-2017 – $ 999,300 for work which is not specified in the federal contracts registry. The company has only two employees and no previous record on bio-research.
Top Secret Research on Synthetic Viruses
Between 2008 and 2014, the United States invested approximately $820 million in synthetic biology research, Defense being a major contributor. Much of the military projects on synthetic biology are classified, among them are a number of classified studies by the secretive JASON group of US military advisors – e.g. Emerging Viruses and Genome Editing for the Pentagon, and Synthetic Viruses for the National Counterterrorism Center.
JASON is an independent scientific advisory group that provides consulting services to the U.S. government on matters of defense science and technology.It was established in 1960 and most of their resulting JASON reports are classified. For administrative purposes, the JASON's projects are run by the MITRE Corporation, which has contracts with the Defense Department, CIA and the FBI. Since 2014 MITRE has been awarded some $27.4 million in contracts with the DoD.
Although the JASON Reports are classified, another US Air Force study titled Biotechnology: Genetically Engineered Pathogens, sheds some light on what the secretive JASON group has researched – 5 groups of genetically engineered pathogens that can be used as bio-weapons. These are binary biological weapons (a lethal combination of two viruses), host swapping diseases (animal viruses that "jump" to humans, like the Ebola virus), stealth viruses, and designer diseases.Designer diseases can be engineered to target a certain ethnic group, meaning that they can be used as ethnic bio-weapons.
Ethnic Bioweapons
Ethnic biological weapon (biogenetic weapon) is a theoretical weapon that aims to primarily harm people of specific ethnicities, or genotypes.
Although officially the research and development of ethnic bio-weapons have never been publicly confirmed, documents show that the US collects biological material from certain ethnic groups – Russians and Chinese.
The US Air Force has been specifically collecting Russian RNA and synovial tissue samples, raising fears in Moscow of a covert US ethnic bio-weapons program.
Apart from Russians, the US has been collecting biological material from both healthy and cancer patients in China. The National Cancer Institute has collected biological samples from 300 subjects from Linxian, Zhengzhou, and Chengdu in China. While another federal project, titled Serum Metabolic biomarkers discovery study of Esophageal Squamous Cell Carcinoma in China, includes analysis of 349 serum samples which have been collected from Chinese patients.
The US National Cancer Institutehas been collecting biological material from patients of the Chinese Cancer Hospital in Beijing.
Chinese biological material has been collected under a series of federal projects including saliva and cancer tissue. Among them, Genotyping DNA Samples from Lymphoma cases and from controls (healthy patients), Breast cancer tissue blocks from breast cancer patients, Saliva samples of50 families who have 3 or more cases of UGI cancer, Genotype 50 SNP'S for DNA samples from the Cancer Hospital, Beijing, Genotypes from 3000 cases of gastric cancer and 3000 controls (healthy patients) in Beijing.  (What this tells me is just what I have suspected all along.  The Cancer society is not about curing cancer, they are about collecting volunteer subjects and tissue and blood samples for study.  The fact that they have a contract with the Pentagon ought to confirm that to anyone.)
Tobacco Vaccines
How the Pentagon helped tobacco companies to profit from Ebola
The Defense Advanced Research Projects Agency (DARPA) has invested $100 million in vaccines production from tobacco plants.
The companies, involved in the project, are owned by the biggest American tobacco companies – Mediacago Inc. is co-owned by Philip Morris and Kentucky BioProcessing, a subsidiary of Reynolds American which is owned by British American Tobacco. Currently they are producing Flu and Ebola vaccines from tobacco plants.
The $100 million program Blue Angel was launched as a response to the H1N1 pandemic in 2009. Medicago being awarded $21 million to produce 10, 000 million doses of an influenza vaccine within one month.
Blue Angel program manager Dr. John Julias explains: "Although there are multiple plant species and other organisms being explored as alternative protein production platforms, the US Government has continued to make an investment in tobacco-based manufacturing."
The plant-based vaccine production method works by isolating a specific antigen protein that triggers a human immune response from the targeted virus. A gene from the protein is transferred to bacteria, which is used to infect plants. The plants then start producing the protein that will be used for vaccinations.
It is not clear why the Pentagon choses to invest in vaccines produced from tobacco plants amongst all other plant species, which they explored. Medicago, co-owned by Philip Morris, paid $495,000 for lobbying the Department of Defense, the Congress and The Department of Health and Human Services for "funding to advance technology to support public health preparedness applications". The Pentagon funded tobacco companies to develop new technology and to profit from vaccines.
Biological Experiments are war crimes
Article 8 of The Rome Statute of The International Criminal Court (ICC) defines biological experiments as war crimes. The US, however, is not a state party to the international treaty, and cannot be held  accountable for its war crimes.
ER Editor: We credit Paul Craig Roberts for bringing this article to our attention and for posing the following logical question – Is China Being Set Up?
We also remind readers of a piece by Brandon Smith we recently ran titled How Viral Pandemic Benefits The Globalist Agenda – Event 201, in which a pandemic based on the coronavirus no less went through a simulation event in New York last October, called Event 201, run jointly by the Johns Hopkins Center for Health Security, The World Economic Forum and the Bill and Melinda Gates Foundation, the latter which gets an honorable mention below.
A new mental list is spontaneously arising:
Russia – poisoned the Skripals

Syria – attacked its own citizens with chemical weapons

Hong Kong – its students independently riot against the Chinese government

Iran – it shoots down a passenger jet killing all on board

China – a Chinese bioweapons lab may have allegedly leaked a bioweapon that could be a global threat as well as national one
We also recommend this short piece by Patrick Wood on China's increasingly technocratic/scientific character, underscored in the article below. Titled Coronavirus: An Analysis In Relation To Technocracy, Wood notes that China has absolutely nothing to gain from such an outbreak, on the contrary:
China itself has absolutely no reason to purposely release a killer virus that would choke its economy and besmirch its already-tenuous scientific reputation. The gigantic and precision-oriented global supply chain that it helped to create, including all of China's Belt and Road initiatives, is at risk of serious disruption if not complete collapse. It would be truly insane for China to intentionally jeopardize 45 years of progress.

However, no one can rule out the possibility of an act of eco-terror by a group or even a single person…

The global elitists who created the economic paradigm of Sustainable Development through the United Nations, have been preparing for an economic reset (death) of Capitalism and Free Enterprise. In 2015, the head of climate change at the UN, Christiana Figueres, clearly stated:

"This is the first time in the history of mankind that we are setting ourselves the task of intentionally, within a defined period of time to change the economic development model that has been reigning for at least 150 years, since the industrial revolution."

…

No matter what happens from this point forward, the economic impact of the Wuhan coronavirus will be an order of magnitude greater than the health impact. …
********
Bats, Gene Editing and Bioweapons: Recent DARPA Experiments Raise Concerns Amid Coronavirus Outbreak
DARPA recently spent millions on research involving bats and coronaviruses, as well as gene editing "bioweapons" prior to the recent coronavirus outbreak. Now, "strategic allies" of the agency have been chosen to develop a genetic material-based vaccine to halt the potential epidemic.
WHITNEY WEBB
WASHINGTON D.C. – In recent weeks, concern over the emergence of a novel coronavirus in China has grown exponentially as media, experts and government officials around the world have openly worried that this new disease has the potential to develop into a global pandemic.
As concerns about the future of the ongoing outbreak have grown, so too have the number of theories speculating about the outbreak's origin, many of which blame a variety of state actors and/or controversial billionaires. This has inevitably led to efforts to clamp down on "misinformation" related to the coronavirus outbreak from both mainstream media outlets and major social media platforms.
However, while many of these theories are clearly speculative, there is also verifiable evidence regarding the recent interest of one controversial U.S. government agency in novel coronaviruses, specifically those transmitted from bats to humans. That agency, the Pentagon's Defense Advanced Research Project Agency (DARPA), began spending millions on such research in 2018 and some of those Pentagon-funded studies were conducted at known U.S. military bioweapons labs bordering China, and resulted in the discovery of dozens of new coronavirus strains as recently as last April. Furthermore, the ties of the Pentagon's main biodefense lab to a virology institute in Wuhan, China — where the current outbreak is believed to have begun — have been unreported in English language media thus far.
While it remains entirely unknown as to what caused the outbreak, the details of DARPA's and the Pentagon's recent experimentation are clearly in the public interest, especially considering that the very companies recently chosen to develop a vaccine to combat the coronavirus outbreak are themselves strategic allies of DARPA. Not only that, but these DARPA-backed companies are developing controversial DNA and mRNA vaccines for this particular coronavirus strain, a category of vaccine that has never previously been approved for human use in the United States.
Yet, as fears of the pandemic potential of coronavirus grow, these vaccines are set to be rushed to market for public use, making it important for the public to be aware of DARPA's recent experiments on coronaviruses, bats and gene editing technologies and their broader implications.
Examining the Recent Wuhan-Bioweapon Narrative
As the coronavirus outbreak has come to dominate headlines in recent weeks, several media outlets have promoted claims that the reported epicenter of the outbreak in Wuhan, China was also the site of laboratories allegedly linked to a Chinese government biowarfare program.
However, upon further examination of the sourcing for this serious claim, these supposed links between the outbreak and an alleged Chinese bioweapons program have come from two highly dubious sources.
For instance, the first outlet to report on this claim was Radio Free Asia, the U.S.-government funded media outlet targeting Asian audiences that used to be run covertly by the CIA and named by the New York Times as a key part in the agency's "worldwide propaganda network." Though it is no longer run directly by the CIA, it is now managed by the government-funded Broadcasting Board of Governors (BBG), which answers directly to 
Secretary of State Mike Pompeo, who was CIA director immediately prior to his current post at the head of the State Department.
In other words, Radio Free Asia and other BBG-managed media outlets are legal outlets for U.S. government propaganda. Notably, the long-standing ban on the domestic use of U.S. government propaganda on U.S. citizens was lifted in 2013, with the official justification of allowing the government to "effectively communicate in a credible way" and to better combat "al-Qaeda's and other violent extremists' influence."
Returning to the subject at hand, Radio Free Asia's recent report on the alleged origins of the outbreak being linked to a Chinese state-linked virology center cited only Ren Ruihong, the former head of the medical assistance department at the Chinese Red Cross, for that claim. Ruihong has been cited as an expert in several Radio Free Asia reports on disease outbreaks in China, but has not been cited as an expert by any other English-language media outlet.
Ruihong told Radio Free Asia that:
It's a new type of mutant coronavirus.They haven't made public the genetic sequence, because it is highly contagious…Genetic engineering technology has gotten to such a point now, and Wuhan is home to a viral research center that is under the aegis of the China Academy of Sciences, which is the highest level of research facility in China.
Though Ruihong did not directly say that the Chinese government was making a bioweapon at the Wuhan facility, she did imply that genetic experiments at the facility may have resulted in the creation of this new "mutant coronavirus" at the center of the outbreak.
With Radio Free Asia and its single source having speculated about Chinese government links to the creation of the new coronavirus, the Washington Times soon took it much farther in a report titled "Virus-hit Wuhan has two laboratories linked to Chinese bio-warfare program." 
That article, much like Radio Free Asia's earlier report, cites a single source for that claim, former Israeli military intelligence biowarfare specialist Dr. Dany Shoham (pictured).
Yet, upon reading the article, Shoham does not even directly make the claim cited in the article's headline, as he only told the Washington Times that:
"Certain laboratories in the [Wuhan] institute have probably been engaged, in terms of research and development, in Chinese [biological weapons], at least collaterally, yet not as a principal facility of the Chinese BW alignment (emphasis added by author)."
While Shoham's claims are clearly speculative, it is telling that the Washington Times would bother to cite him at all, especially given the key role he played in promoting false claims that the 2001 Anthrax attacks was the work of Iraq's Saddam Hussein. Shoham's assertions about Iraq's government and weaponized Anthrax, which were used to bolster the case for the 2003 invasion of Iraq, have since been proven completely false, as Iraq was found to have neither the chemical or biological "weapons of mass destruction" that "experts" like Shoham had claimed.
Beyond Shoham's own history of making suspect claims, it is also worth noting that Shoham's previous employer, Israeli military intelligence, has a troubling past with bioweapons. For instance, in the late 1990s, it was reported by several outlets that Israel was in the process of developing a genetic bioweapon that would target Arabs, specifically Iraqis, but leave Israeli Jews unaffected.
Given the dubious past of Shoham and the clearly speculative nature of both his claims and those made in the Radio Free Asia report, one passage in the Washington Times article is particularly telling about why these claims have recently surfaced:
One ominous sign, said a U.S. official, is that the false rumors since the outbreak began several weeks ago have begun circulating on the Chinese Internet claiming the virus is part of a U.S. conspiracy to spread germ weapons. That could indicate China is preparing propaganda outlets to counter future charges the new virus escaped from one of Wuhan's civilian or defense research laboratories (emphasis added by author).
However, as seen in that very article, accusations that the coronavirus escaped from a Chinese-state-linked laboratory is hardly a future charge, as both the Washington Times and Radio Free Asia have already been making that claim. Instead, what this passage suggests is that the reports in both Radio Free Asia and the Washington Times were responses to the claims circulating within China that the outbreak is linked to a "U.S. conspiracy to spread germ weapons."
Though most English-language media outlets to date have not examined such a possibility, there is considerable supporting evidence that deserves to be examined. For instance, not only was the U.S. military, including its controversial research arm — the Defense Advanced Research Projects Agency (DARPA), recently funding studies in and near China that discovered new, mutant coronaviruses originating from bats, but the Pentagon also became recently concerned about the potential use of bats as bioweapons.
Bats As Bioweapons
As the ongoing coronavirus outbreak centered in China has spread to other countries and been blamed for a growing number of deaths, a consensus has emerged that this particular virus, currently classified as a "novel [i.e. new] coronavirus," is believed to have originated in bats and was transmitted to humans in Wuhan, China via a seafood market that also traded exotic animals. So-called "wet" markets, like the one in Wuhan, were previously blamed for past deadly coronavirus outbreaks in China, such as the 2003 outbreak of Severe Acute Respiratory Syndrome (SARS).
In addition, one preliminary study on the coronavirus responsible for the current outbreak found that the receptor, Angiotensin-Converting Enzyme 2 (ACE2), is not only the same as that used by the SARS coronavirus, but that East Asians present a much higher ratio of lung cells that express that receptor than the other ethnicities (Caucasian and African-American) included in the study. However, such findings are preliminary, and the sample size is too small to draw any definitive conclusions from that preliminary data.
Two years ago, media reports began discussing the Pentagon's sudden concern that bats could be used as biological weapons, particularly in spreading coronaviruses and other deadly diseases. The Washington Post asserted that the Pentagon's interest in investigating the potential use of bats to spread weaponized and deadly diseases was because of alleged Russian efforts to do the same. However, those claims regarding this Russian interest in using bats as bioweapons date back to the 1980s when the Soviet Union engaged in covert research involving the Marburg virus, research that did not even involve bats and which ended with the Soviet Union's collapse in 1991.
Like much of the Pentagon's controversial research programs, the bats as bioweapons research has been framed as defensive, despite the fact that no imminent threat involving bat-propagated bioweapons has been acknowledged. However, independent scientists have recently accused the Pentagon, particularly its research arm DARPA, of claiming to be engaged in research it says is "defensive" but is actually "offensive."
The most recent example of this involved DARPA's "Insect Allies" program, which officially "aims to protect the U.S. agricultural food supply by delivering protective genes to plants via insects, which are responsible for the transmission of most plant viruses" and to ensure "food security in the event of a major threat," according to both DARPA and media reports.
However, a group of well-respected, independent scientists revealed in a scathing analysis of the program that, far from a "defensive" research project, the Insect Allies program was aimed at creating and delivering "new class of biological weapon." The scientists, writing in the journal Science and led by Richard Guy Reeves from the Max Planck Institute for Evolutionary Biology in Germany, warned that DARPA's program — which uses insects as the vehicle for as horizontal environmental genetic alteration agents (HEGAAS) — revealed "an intention to develop a means of delivery of HEGAAs for offensive purposes (emphasis added by author)."
Whatever the real motivation behind the Pentagon's sudden and recent concern about bats being used as a vehicle for bioweapons, the U.S. military has spent millions of dollars over the past several years funding research on bats, the deadly viruses they can harbor — including coronaviruses — and how those viruses are transmitted from bats to humans.
For instance, DARPA spent $10 million on one project in 2018 "to unravel the complex causes of bat-borne viruses that have recently made the jump to humans, causing concern among global health officials." Another research project backed by both DARPA and NIH saw researchers at Colorado State University examine the coronavirus that causes Middle East Respiratory Syndrome (MERS) in bats and camels "to understand the role of these hosts in transmitting disease to humans." Other U.S. military-funded studies, discussed in detail later in this report, discovered several new strains of novel coronaviruses carried by bats, both within China and in countries bordering China.
Many of these recent research projects are related to DARPA's Preventing Emerging Pathogenic Threats, or PREEMPT program, which was officially announced in April 2018. PREEMPT focuses specifically on animal reservoirs of disease, specifically bats, and DARPA even noted in its press release in the program that it "is aware of biosafety and biosecurity sensitivities that could arise" due to the nature of the research.
DARPA's announcement for PREEMPT came just a few months after the U.S. government decided to controversially end a moratorium on so-called "gain-of-function" studies involving dangerous pathogens. VICE News explained "gain-of-function" studies as follows:
Known as 'gain-of-function' studies, this type of research is ostensibly about trying to stay one step ahead of nature. By making super-viruses that are more pathogenic and easily transmissible, scientists are able to study the way these viruses may evolve and how genetic changes affect the way a virus interacts with its host. Using this information, the scientists can try to pre-empt the natural emergence of these traits by developing antiviral medications that are capable of staving off a pandemic (emphasis added by author).
In addition, while both DARPA's PREEMPT program and the Pentagon's open interest in bats as bioweapons were announced in 2018, the U.S. military — specifically the Department of Defense's Cooperative Threat Reduction Program — began funding research involving bats and deadly pathogens, including the coronaviruses MERS and SARS, a year prior in 2017. One of those studies focused on "Bat-Borne Zoonotic Disease Emergence in Western Asia" and involved the Lugar Center in Georgia, identified by former Georgian government officials, the Russian government and independent, investigative journalist Dilyana Gaytandzhieva as a covert U.S. bioweapons lab.
It is also important to point out the fact that the U.S. military's key laboratories involving the study of deadly pathogens, including coronaviruses, Ebola and others, was suddenly shut down last July after the Center for Disease Control and Prevention (CDC) identified major "biosafety lapses" at the facility.
The U.S. Army Medical Research Institute of Infectious Diseases (USAMRIID) facility at Fort Detrick, Maryland — the U.S. military's lead laboratory for "biological defense" research since the late 1960s — was forced to halt all research it was conducting with a series of deadly pathogens after the CDC found that it lacked "sufficient systems in place to decontaminate wastewater" from its highest-security labs and failure of staff to follow safety procedures, among other lapses. The facility contains both level 3 and level 4 biosafety labs. While it is unknown if experiments involving coronaviruses were ongoing at the time, USAMRIID has recently been involved in research borne out of the Pentagon's recent concern about the use of bats as bioweapons.
The decision to shut down USAMRIID garnered surprisingly little media coverage, as did the CDC's surprising decision to allow the troubled facility to "partially resume" research late last November, even though the facility was and is still not at "full operational capability." The USAMRIID's problematic record of safety at such facilities is of particular concern in light of the recent coronavirus outbreak in China. As this report will soon reveal, this is because USAMRIID has a decades-old and close partnership with the University of Wuhan's Institute of Medical Virology, which is located in the epicenter of the current outbreak.
The Pentagon in Wuhan?
Beyond the U.S. military's recent expenditures on, and interest in, the use of bats as bioweapons, it is also worth examining the recent studies the military has funded regarding bats and "novel coronaviruses," such as that behind the recent outbreak, that have taken place within or in close proximity to China.
For instance, one study conducted in Southern China in 2018 resulted in the discovery of 89 new "novel bat coronavirus" strains that use the same receptor as the coronavirus known as Middle East Respiratory Syndrome (MERS). That study was jointly funded by the Chinese government's Ministry of Science and Technology, USAID — an organization long alleged to be a front for U.S. intelligence, and the U.S. National Institute of Health — which has collaborated with both the CIA and the Pentagon on infectious disease and bioweapons research.
The authors of the study also sequenced the complete genomes for two of those strains and also noted that existing MERS vaccines would be ineffective in targeting these viruses, leading them to suggest that one should be developed in advance. This did not occur.
Another U.S. government-funded study that discovered still more new strains of "novel bat coronavirus" was published just last year. Titled "Discovery and Characterization of Novel Bat Coronavirus Lineages from Kazakhstan," focused on "the bat fauna of central Asia, which link China to eastern Europe" and the novel bat coronavirus lineages discovered during the study were found to be "closely related to bat coronaviruses from China, France, Spain, and South Africa, suggesting that co-circulation of coronaviruses is common in multiple bat species with overlapping geographical distributions." In other words, the coronaviruses discovered in this study were identified in bat populations that migrate between China and Kazakhstan, among other countries, and is closely related to bat coronaviruses in several countries, including China.
The study was entirely funded by the U.S. Department of Defense, specifically the Defense Threat Reduction Agency (DTRA) as part of a project investigating coronaviruses similar to MERS, such as the aforementioned 2018 study. Yet, beyond the funding of this 2019 study, the institutions involved in conducting this study are also worth noting given their own close ties to the U.S. military and government.
The study's authors are affiliated with either the Kazakhstan-based Research Institute for Biological Safety Problems and/or Duke University. The Research Institute for Biological Safety Problems, though officially a part of Kazakhstan's National Center for Biotechnology, has received millions from the U.S. government, most of it coming from the Pentagon's Cooperative Threat Reduction Program. It is the Kazakhstan government's official depository of "highly dangerous animal and bird infections, with a collection of 278 pathogenic strains of 46 infectious diseases." It is part of a network of Pentagon-funded "bioweapons labs" throughout the Central Asian country, which borders both of the U.S.' top rival states — China and Russia.
Duke University's involvement with this study is also interesting given that Duke is a key partner of DARPA's Pandemic Prevention Platform (P3) program, which officially aims "to dramatically accelerate discovery, integration, pre-clinical testing, and manufacturing of medical countermeasures against infectious diseases." The first step of the Duke/DARPA program involves the discovery of potentially threatening viruses and "develop[ing] methods to support viral propagation, so that virus can be used for downstream studies."
Duke University is also jointly partnered with China's Wuhan University, which is based in the city where the current coronavirus outbreak began, which resulted in the opening of the China-based Duke Kunshan University (DKU) in 2018. Notably, China's Wuhan University — in addition to its partnership with Duke — also includes a multi-lab Institute of Medical Virology that has worked closely with the US Army Medical Research Institute for Infectious Diseases since the 1980s, according to its website. As previously noted, the USAMRIID facility in the U.S. was shut down last July for failures to abide by biosafety and proper waste disposal procedures, but was allowed to partially resume some experiments late last November.
The Pentagon's Dark History of Germ Warfare
The U.S. military has a troubling past of having used disease as a weapon during times of war. One example involved the U.S.' use of germ warfare during the Korean War, when it targeted both North Korea and China by dropping diseased insects and voles carrying a variety of pathogens — including bubonic plague and hemorrhagic fever — from planes in the middle of the night. Despite the mountain of evidence and the testimony of U.S. soldiers involved in that program, the U.S. government and military denied the claims and ordered the destruction of relevant documentation.
In the post World War II era, other examples of U.S. research aimed at developing biological weapons have emerged, some of which have recently received media attention. One such example occurred this past July, when the U.S. House of Representatives demanded information from the U.S. military on its past efforts to weaponize insects and Lyme disease between 1950 and 1975.
The U.S. has claimed that it has not pursued offensive biological weapons since 1969, and this has been further supported by the U.S.' ratification of the Biological Weapons Convention (BWC), which went into effect in 1975. However, there is extensive evidence that the U.S. has continued to covertly research and develop such weapons in the years since, much of it conducted abroad and outsourced to private companies, yet still funded by the U.S. military. Several investigators, including Dilyana Gaytandzhieva, have documented how the U.S. produces deadly viruses, bacteria and other toxins at facilities outside of the U.S. — many of them in Eastern Europe, Africa and South Asia — in clear violation of the BWC.
Aside from the military's own research, the controversial neoconservative think tank, the now defunct Project for a New American Century (PNAC), openly promoted the use of a race-specific genetically modified bioweapon as a "politically useful tool." In what is arguably the think tank's most controversial document, titled "Rebuilding America's Defenses," there are a few passages that openly discuss the utility of bioweapons, including the following sentences:
…combat likely will take place in new dimensions: in space, "cyber-space," and perhaps the world of microbes…advanced forms of biological warfare that can "target" specific genotypes may transform biological warfare from the realm of terror to a politically useful tool.
Though numerous members of PNAC were prominent in the George W. Bush administration, many of its more controversial members have again risen to political prominence in the Trump administration.
(ER: Because the Swamp was never drained as promised!)
Several years after "Rebuilding America's Defenses" was published, the U.S. Air Force published a document entitled "Biotechnology: Genetically Engineered Pathogens," which contains the following passage:
The JASON group, composed of academic scientists, served as technical advisers to the U.S. government. Their study generated six broad classes of genetically engineered pathogens that could pose serious threats to society. These include but are not limited to binary biological weapons, designer genes, gene therapy as a weapon, stealth viruses, host-swapping diseases, and designer diseases (emphasis added by author).
Concerns about Pentagon experiments with biological weapons have garnered renewed media attention, particularly after it was revealed in 2017 that DARPA was the top funder of the controversial "gene drive" technology, which has the power to permanently alter the genetics of entire populations while targeting others for extinction. At least two of DARPA's studies using this controversial technology were classified and "focused on the potential military application of gene drive technology and use of gene drives in agriculture," according to media reports.
The revelation came after an organization called the ETC Group obtained over 1,000 emails on the military's interest in the technology as part of a Freedom of Information Act (FOIA) request. Co-director of the ETC Group Jim Thomas said that this technology may be used as a biological weapon:
"Gene drives are a powerful and dangerous new technology and potential biological weapons could have disastrous impacts on peace, food security and the environment, especially if misused. The fact that gene drive development is now being primarily funded and structured by the US military raises alarming questions about this entire field."
Though the exact motivation behind the military's interest in such technology is unknown, the Pentagon has been open about the fact that it is devoting much of its resources towards the containment of what it considers the two greatest threats to U.S. military hegemony: Russia and China. China has been cited as the greatest threat of the two by several Pentagon officials, including John Rood, the Pentagon's top adviser for defense policy, who described China as the greatest threat to "our way of life in the United States" at the Aspen Security Forum last July.
Since the Pentagon began "redesigning" its policies and research towards a "long war" with Russia and China, the Russian military has accused the U.S. military of harvesting DNA from Russians as part of a covert bioweapon program, a charge that the Pentagon has adamantly denied. Major General Igor Kirillov, the head of the Russian military's radiation, chemical and biological protection unit who made these claims, also asserted that the U.S. was developing such weapons in close proximity to Russian and Chinese borders.
China has also accused the U.S. military of harvesting DNA from Chinese citizens with ill intentions, such as when 200,000 Chinese farmers were used in 12 genetic experiments without informed consent. Those experiments had been conducted by Harvard researchers as part of a U.S. government-funded project.
DARPA and Its Partners Chosen to Develop Coronavirus Vaccine
Last Thursday, the Coalition for Epidemic Preparedness Innovations (CEPI) announced that it would fund three separate programs in order to promote the development of a vaccine for the new coronavirus responsible for the current outbreak.
CEPI — which describes itself as "a partnership of public, private, philanthropic and civil organizations that will finance and co-ordinate the development of vaccines against high priority public health threats" — was founded in 2017 by the governments of Norway and India, along with the World Economic Forum and the Bill and Melinda Gates Foundation. Its massive funding and close connections to public, private and non-profit organizations have positioned it to be able to finance the rapid creation of vaccines and widely distribute them.
CEPI's recent announcement revealed that it would fund two pharmaceutical companies — Inovio Pharmaceuticals and Moderna Inc. — as well as Australia's University of Queensland, which became a partner of CEPI early last year. Notably, the two pharmaceutical companies chosen have close ties to and/or strategic partnerships with DARPA and are developing vaccines that controversially involve genetic material and/or gene editing. The University of Queensland also has ties to DARPA, but those ties are not related to the university's biotechnology research, but instead engineering and missile development.
For instance, the top funders of Inovio Pharmaceuticals include both DARPA and the Pentagon's Defense Threat Reduction Agency (DTRA) and the company has received millions in dollars in grants from DARPA, including a $45 million grant to develop a vaccine for Ebola. Inovio specializes in the creation of DNA immunotherapies and DNA vaccines, which contain genetically engineered DNA that causes the cells of the recipient to produce an antigen and can permanently alter a person's DNA. Inovio previously developed a DNA vaccine for the Zika virus, but — to date — no DNA vaccine has been approved for use in humans in the United States. Inovio was also recently awarded over $8 million from the U.S. military to develop a small, portable intradermal device for delivering DNA vaccines jointly developed by Inovio and USAMRIID.
However, the CEPI grant to combat coronavirus may change that, as it specifically funds Inovio's efforts to continue developing its DNA vaccine for the coronavirus that causes MERS. Inovio's MERS vaccine program began in 2018 in partnership with CEPI in a deal worth $56 million. The vaccine currently under development uses "Inovio's DNA Medicines platform to deliver optimized synthetic antigenic genes into cells, where they are translated into protein antigens that activate an individual's immune system" and the program is partnered with U.S. Army Medical Research Institute of Infectious Diseases (USAMRIID) and the NIH, among others. That program is currently undergoing testing in the Middle East.
Inovio's collaboration with the U.S. military in regards to DNA vaccines is nothing new, as their past efforts to develop a DNA vaccine for both Ebola and Marburg virus were also part of what Inovio's CEO Dr. Joseph Kim called its "active biodefense program" that has "garnered multiple grants from the Department of Defense, Defense Threat Reduction Agency (DTRA), National Institute of Allergy and Infectious Diseases (NIAID), and other government agencies."
CEPI's interest in increasing its support to this MERS-specific program seems at odds with its claim that doing so will combat the current coronavirus outbreak, since MERS and the novel coronavirus in question are not analogous, and treatments for certain coronaviruses have been shown to be ineffective against other strains.
It is also worth noting that Inovio Pharmaceuticals was the only company selected by CEPI with direct access to the Chinese pharmaceutical market through its partnership with China's Apollo Bio Corp., which currently has an exclusive license to sell Inovio-made DNA immunotherapy products to Chinese customers.
The second pharmaceutical company that was selected by CEPI to develop a vaccine for the new coronavirus is Moderna Inc., which will develop a vaccine for the novel coronavirus of concern in collaboration with the U.S. NIH and which will be funded entirely by CEPI. The vaccine in question, as opposed to Inovio's DNA vaccine, will be a messenger RNA (mRNA) vaccine. Though different than a DNA vaccine, mRNA vaccines still use genetic material "to direct the body's cells to produce intracellular, membrane or secreted proteins."
Moderna's mRNA treatments, including its mRNA vaccines, were largely developed using a $25 million grant from DARPA and it often touts is strategic alliance with DARPA in press releases. Moderna's past and ongoing research efforts have included developing mRNA vaccines tailored to an individual's unique DNA, as well as an unsuccessful effort to create a mRNA vaccine for the Zika Virus, which was funded by the U.S. government.
Both DNA and mRNA vaccines involve the introduction of foreign and engineered genetic material into a person's cells, and past studies have found that such vaccines "possess significant unpredictability and a number of inherent harmful potential hazards" and that "there is inadequate knowledge to define either the probability of unintended events or the consequences of genetic modifications." Nonetheless, the climate of fear surrounding the coronavirus outbreak could be enough for the public and private sector to develop and distribute such controversial treatments due to fear about the epidemic potential of the current outbreak.
However, the therapies being developed by Inovio, Modern and the University of Queensland are in alignment with DARPA's objectives regarding gene editing and vaccine technology. For instance, in 2015, DARPA geneticist Col. Daniel Wattendorf described how the agency was investigating a "new method of vaccine production [that] would involve giving the body instructions for making certain antibodies. Because the body would be its own bioreactor, the vaccine could be produced much faster than traditional methods and the result would be a higher level of protection."
According to media reports on Wattendorf's statements at the time, the vaccine would be developed as follows:
Scientists would harvest viral antibodies from someone who has recovered from a disease such as flu or Ebola. After testing the antibodies' ability to neutralize viruses in a petri dish, they would isolate the most effective one, determine the genes needed to make that antibody, and then encode many copies of those genes into a circular snippet of genetic material — either DNA or RNA, that the person's body would then use as a cookbook to assemble the antibody.
Though Wattendorf asserted that the effects of those vaccines wouldn't be permanent, DARPA has since been promoting permanent gene modifications as a means of protecting U.S. troops from biological weapons and infectious disease. "Why is DARPA doing this? [To] protect a soldier on the battlefield from chemical weapons and biological weapons by controlling their genome — having the genome produce proteins that would automatically protect the soldier from the inside out," then-DARPA director Steve Walker (now with Lockheed Martin) said this past September of the project, known as "Safe Genes."
CONCLUSION
Research conducted by the Pentagon, and DARPA specifically, has continually raised concerns, not just in the field of bioweapons and biotechnology, but also in the fields of nanotechnology, robotics and several others. DARPA, for instance, has been developing a series of unsettling research projects that ranges from microchips that can create and delete memories from the human brain to voting machine software that is rife with problems.
Now, as fear regarding the current coronavirus outbreak begins to peak, companies with direct ties to DARPA have been tasked with developing its vaccine, the long-term human and environmental impacts of which are unknown and will remain unknown by the time the vaccine is expected to go to market in a few weeks time.
Furthermore, DARPA and the Pentagon's past history with bioweapons and their more recent experiments on genetic alteration and extinction technologies, as well as bats and coronaviruses in proximity to China, have been largely left out of the narrative, despite the information being publicly available.
Also left out of the media narrative have been the direct ties of both the USAMRIID and DARPA-partnered Duke University to the city of Wuhan, including its Institute of Medical Virology.
Though much about the origins of the coronavirus outbreak remains unknown, the U.S. military's ties to the aforementioned research studies and research institutions are worth detailing as such research — while justified in the name of "national security" — has the frightening potential to result in unintended, yet world-altering consequences. The lack of transparency about this research, such as DARPA's decision to classify its controversial genetic extinction research and the technology's use as a weapon of war, compounds these concerns. While it is important to avoid reckless speculation as much as possible, it is the opinion of this author that the information in this report is in the public interest and that readers should use this information to reach their own conclusions about the topics discussed herein.
************
Whitney Webb is a staff writer for MintPress News and a contributor to Ben Swann's Truth in Media & The Last American Vagabond. Her work has appeared on Global Research, the Ron Paul Institute and 21st Century Wire, among others. She has also made radio and TV appearances on RT and Sputnik. She currently lives with her family in southern Chile.
••••
The Liberty Beacon Project is now expanding at a near exponential rate, and for this we are grateful and excited! But we must also be practical. For 7 years we have not asked for any donations, and have built this project with our own funds as we grew. We are now experiencing ever increasing growing pains due to the large number of websites and projects we represent. So we have just installed donation buttons on our websites and ask that you consider this when you visit them. Nothing is too small. We thank you for all your support and your considerations … (TLB)
The ID2020  Alliance has launched a new digital identity program at its annual summit in New York, in collaboration with the Government of Bangladesh, vaccine alliance Gavi, and new partners in government, academia, and humanitarian relief. (So, here we see that their is a joining of vaccines and digital ID, with the cooperation of governments.)

The program to leverage immunization as an opportunity to establish digital identity was unveiled by ID2020 in partnership with the Bangladesh Government's Access to Information (a2i) Program, the Directorate General of Health Services, and Gavi, according to the announcement. (Here we see that at least one application is for accessing data for Healthservices.  Which means you medical history, which really includes much more with the new healthcare technology.  It includes all your personal information such as address, phone, work and social history, insurance information and payment information.)

"We are implementing a forward-looking approach to digital identity that gives individuals control over their own personal information, while still building off existing systems and programs," says Anir Chowdhury, policy advisor at a2i. "The Government of Bangladesh recognizes that the design of digital identity systems carries far-reaching implications for individuals' access to services and livelihoods, and we are eager to pioneer this approach."  (So, we see that your access to services and LIVELIHOODS are affected)

A partnership was also formed earlier this year between Gavi, NEC, and Simprints to use biometrics to improve vaccine coverage in developing nations. (We know that it will track compliance with vaccine requirements because that is how it was introduced to the 3rd world, as a way to insure that the children of the world get their vaccines on shedule)

"Digital ID is being defined and implemented today, and we recognize the importance of swift action to close the identity gap," comments ID2020 Executive Director Dakota Gruener. "Now is the time for bold commitments to ensure that we respond both quickly and responsibly. We and our ID2020 Alliance partners, both present and future, are committed to rising to this challenge." (So they want this implemented quickly! Yes, the goal is by the end of 2020, which is coming up pretty quick.)

ID2020 also announced new partnerships and provided progress reports on initiatives launched last year. Since last year's summit, the ID2020 Alliance has been joined by the City of Austin, UC Berkeley's CITRIS Policy Lab and Care USA.

The City of Austin, ID2020, and several other partners are working together with homeless people and the service providers who engage with them to develop a blockchain-enabled digital identity platform called MyPass to empower homeless people with their own identity data. (So, we see that it has been implemented in Austin, and will be the replacement for cash.  No one will be given access to anything without it. It is being touted as a convenience for the user…but that is a lie, yes it will be easy, if you are compliant.)

A pair of inaugural pilot programs launched last year in partnership with iRespond and Everest have each made progress, ID2020 says. The iRespond program has improved continuity of care for more than 3,000 refugees receiving treatment for chronic conditions from the International Rescue Committee in Thailand, according to the announcement, while Everest has assisted with the provision of access to critical energy subsidies and a range of additional services with secure end user-centric digital identities without relying on a smartphone.(so, here you see that continuity of care…if you remain compliant you will receive your health care in accordance with their recommendations and demands.  If you remain compliant you will have access to energy, and food, and water.-  IF) 


Only those providers who are compliant will be part of the new system.  They have requirements that must be met. 
ID2020 will also use the summit to announce the first recipients of the ID2020 Technical Certification Mark which focuses on eight areas: applicability, identification and verification, authentication, privacy and control, attestations and trust, interoperability, recovery and redress, and openness.

Mastercard (NYSE: MA), www.mastercard.com, is a technology company in the global payments industry. Our global payments processing network connects consumers, financial institutions, merchants, governments and businesses in more than 210 countries and territories. Mastercard products and solutions make everyday commerce activities – such as shopping, traveling, running a business and managing finances– easier, more secure and more efficient for everyone. Follow us on Twitter @MastercardNews, join the discussion on the Beyond the Transaction Blog and subscribe for the latest news on the Engagement Bureau.  (Yes, so that puts the money into the control of the forces that are now going to have all they need to ROLL OUT THE MARK OF THE BEAST!)

Vaccine Allianceis a public-private partnership committed to saving children's lives and protecting people's health by increasing equitable use of vaccines in lower-income countries. The Vaccine Alliance brings together developing country and donor governments, the World Health Organization, UNICEF, the World Bank, the vaccine industry, technical agencies, civil society, the Bill & Melinda Gates Foundation and other private sector partners. Gavi uses innovative finance mechanisms, including co-financing by recipient countries.  The global goal is every child vaccinated.  And now it will be EVERY PERSON vaccinated, with tracking included. 

Comment: One supposes that a website on biometrics that informs the public on these sorts of developments feels the need to qualify their information by putting out a disclaimer (such as at the end of the above article). Its as if to say: "oh, and by the way, none if this has been created for ultimately evil purposes". Everything about this technology – just like vaccines, mass surveillance, etc, – is presented with a shiny humanitarian gloss by people who only want to help address "societal problems".

We think a little differently: While we're focused on Coronavirus 'pandemic', the real danger is 'Agenda ID2020'   Source
What are the chances a device on the body that is used for digital translations would have a patent number 060606 ?
Also, Microsoft patented this on March 26th of this year.
The full patent id is WO/2020/060606.
From the Patent:
"Human body activity associated with a task provided to a user may be used in a mining process of a cryptocurrency system. A server may provide a task to a device of a user which is communicatively coupled to the server. A sensor communicatively coupled to or comprised in the device of the user may sense body activity of the user. Body activity data may be generated based on the sensed body activity of the user. The cryptocurrency system communicatively coupled to the device of the user may verify if the body activity data satisfies one or more conditions set by the cryptocurrency system, and award cryptocurrency to the user whose body activity data is verified."
Okay, this is creepy. Mark of the beast?
But read for yourself. Here is the link to the patent:
What are the chances a device on the body that is used for digital translations would have a patent number 060606?
Also, Microsoft patented this on March 26th of this year.
The full patent id is WO/2020/060606.
Diagram Cryptocurrency Patent
Okay, this is creepy. Mark of the beast?
But read for yourself. Here is the link to the patent:WO2020060606 CRYPTOCURRENCY SYSTEM USING BODY ACTIVITY DATApatentscope.wipo.int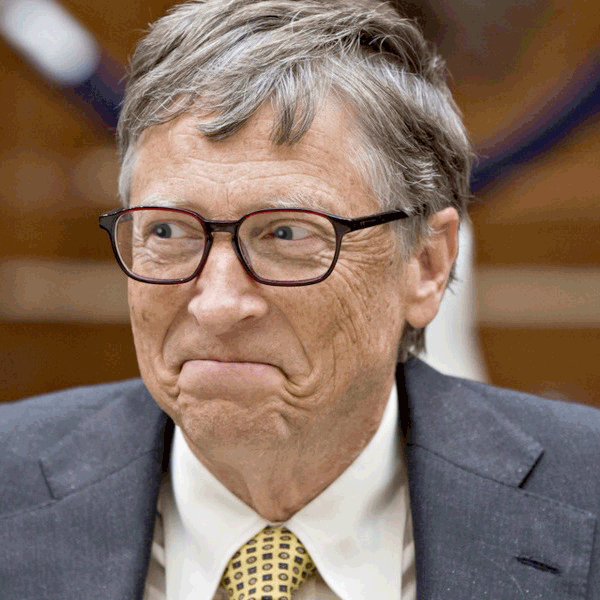 This is an actual patent. This actual patent is in the link. It is real.
https://patentscope.wipo.int/search/en/detail.jsf?docId=WO2020060606&tab=PCTBIBLIO
Unbelievable in-your-face EVIL. Reality. Here now.
Microsoft Patent 060606 – Body interfaced digital currency – Mark of the beast
The full patent id is WO/2020/060606
Micro$oft 3/26/2020 in conjunction with their public ad featuring infamous Satanist Marina Abramovic.
"Human body activity associated with a task provided to a user may be used in a mining process of a cryptocurrency system. A server may provide a task to a device of a user which is communicatively coupled to the server. A sensor communicatively coupled to or comprised in the device of the user may sense body activity of the user. Body activity data may be generated based on the sensed body activity of the user. The cryptocurrency system communicatively coupled to the device of the user may verify if the body activity data satisfies one or more conditions set by the cryptocurrency system, and award cryptocurrency to the user whose body activity data is verified."
Monitors thoughts, energy, actions, feelings, body movements. Cannot buy, sell, travel, work, or exist without it, implanted in human body.
With what we have seen on ID2020 and what we have heard from Bill Gates, and what is going on with the "pandemic", this is obviously a very critical time.  IMMUNIZATION WEEK 2020 is coming up.  The propaganda is going to ramp up.  Warn your friends and family. When this vaccine comes out it will become mandatory!  DON'T TAKE IT!   Whatever they have included in this particular vaccine will prevent you from being able to die, when the GIANT LOCUSTS arrive and will condemn you to HELL when JESUS arrives!  You have been warned!spacer
World Immunization Week – celebrated in the last week of April (24 to 30 April) – aims to promote the use of vaccines to protect people of all ages against disease. Immunization saves millions of lives every year and is widely recognized as one of the world's most successful and cost-effective health interventions. Yet, there are still nearly 20 million children in the world today who are not getting the vaccines they need.

The theme this year is #VaccinesWork for All and the campaign will focus on how vaccines – and the people who develop, deliver and receive them – are heroes by working to protect the health of everyone, everywhere.

2020 campaign objectives

The main goal of the campaign is to urge greater engagement around immunization globally and the importance of vaccination in improving health and wellbeing of everyone, everywhere throughout life.

As part of the 2020 campaign, WHO and partners aim to:

Demonstrate the value of vaccines for the health of children, communities and the world.
Show how routine immunization is the foundation for strong, resilient health systems and universal health coverage.
Highlight the need to build on immunization progress while addressing gaps, including through increased investment in vaccines and immunization.

Given that WHO has designated 2020 the International Year of the Nurse and the Midwife, WHO will highlight nurses and midwives for their crucial role as early vaccine champions for new parents and parents-to-be.

Between April 25 and May 2, 2020, the Pan American Health Organization (PAHO) and its partners will celebrate the 18th annual Vaccination Week in the Americas with the slogan "Love. Trust. Protect. #GetVax." This year's campaign wants to bring to mind the love people have for their children, themselves, and their communities; the trust in vaccines´ ability to save lives; and the protection they provide from diseases for everyone, everywhere.
Mandatory Vaccines For All Coming Very Soon!
Don't believe me… WAKE UP!  They are spreading their propaganda at every turn.  Their intent is very clear… YOU ARE ASLEEP!
"We cannot allow freedom of choice to endanger the lives of whole populations, so governments need to step up efforts to enforce vaccinations."
spacer
VACCINES ARE POPULATION CONTROL 
spacer
spacer
Mark my words, this issue is going to escalate.  The vaccines and healthcare are going to be used to enforce compliance with the New World Order.  This issue could end up costing you your life and/or your salvation!!   We no longer live in the world of the 60's.  WAKE UP!  The government and big Pharma do not care about you!!  You need to take it to GOD and see what He tells you. Remember that what you are allowed to see is totally controlled.  There is a huge reason why intelligent people are against vaccines!  
Other Related Posts:
spacer