TAGS:  Kabul Airport, Biden, Trump Lightning, Explosions, Refugees, Hostages, Congress, Taliban, ISIS, Deaths, Afghan Allies, Christians, Terror Attacks, C-17 Cargo Plane, Suicide Bomber, CIA Secret Meeting, Fake News, Helicopters
What kind of Theatrics are we witnessing these days?  Is it just a comedy of errors performed by witless baffoons, a tragedy devised by dastardly illumined elite,  or an evil plot designed and  driven by demonic entities?
The madness gets more and more bizarre everyday!  Chaos is the rule in every land.  Don't you find that a bit suspicious?  Seriously. It is most definitely orchestrated!
How safe do you feel?  Knowing that our governments, even our military cannot be trusted.  How safe do you feel knowing that our leaders are willing to sacrifice any number of people to accomplish their desired end?
Whether our government implements Marshall Law, the UN implements "Natural Law",  the Jews  implement Noahide Laws, the Pope implements Sunday Law, or the Arabs implement Sharia Law.. the future does not look very good, especially for bible believers.  Freedom is about to be removed from the earth.  Darkness is about to descend.  A darkness so bleak that there is NO HOPE for anyone.  If the savior does not return soon and rescue his own… THERE SHALL BE NO FLESH LEFT!!
Take a serious look at how people all over the world are being tormented, abused, imprisoned and executed just for being different or for not submitting to tyranny.  All those who are true believers in the Word of GOD and/or His Son are the main targets.  You need to take a really close, serious look at what is happening to these people.  WHY?  Because it is coming to your neighborhood.  It is coming to YOUR HOUSE!
I know that is hard for American's to grasp.  We have been protected for so long by God's Grace.  But, as nation we have turned our back on GOD.  SO, he is no longer protecting our nation.  The pieces are all in place.  The characters are all in place.  WE have been infiltrated, with the help of our leaders.  Especially Obuma.   The same TERRORISTS who have been tormented the outside world are HERE NOW!  Training in their camps across the nation.  They have their weapons and their network is established.  Like the fireants, they will attack all at once, when the notice goes out.  Our nation can fall in a day!
Are you praying for all those who are NOW in captivity, who are even NOW being tortured, abused and murdered?  Are you sending up effective fervent prayer on their behalf?  Are you praying over your families?  Your friends?  Are you seeking GOD's will for your life?  Or are you going about your business, seeking to build your kingdom?
Below you will find more videos on what has been going on in relation to Kabul.  I think you can make up your own mind if you get enough information.  If you don't have the time to research for yourself, just turn to those who are doing that work for you.  Take advantage of their labor and keep yourself informed!
spacer 
Streamed live on Aug 26, 2021Today on the Watchman Newscast LIVESTREAM, host Erick Stakelbeck breaks down the breaking news of attacks on the Kabul Airport in Afghanistan, where as many as 12 US troops have been confirmed killed. In addition, this all comes on the day that US President, Joe Biden was scheduled to meet with Israeli Prime Minister, Naftali Bennett. And what are the prophetic implications of the unfolding events in Afghanistan? Get Erick's take in today's livestream.
#Kabul
#Afghanistan
#AttackInKabul
Watch full episodes of The Watchman with Erick Stakelbeck for FREE on the TBN App:
https://watch.tbn.org/the-watchman-wi…
The Watchman Show is LIVE Thursdays 10PM ET // Fridays 6:30PM ET on TBN
Rep. Steve Scalise (R-LA) and Republican members of Congress who served in Afghanistan hold a press briefing about the Afghanistan withdrawal.
House Minority Leader Leader Kevin McCarthy holds a press briefing on Afghanistan.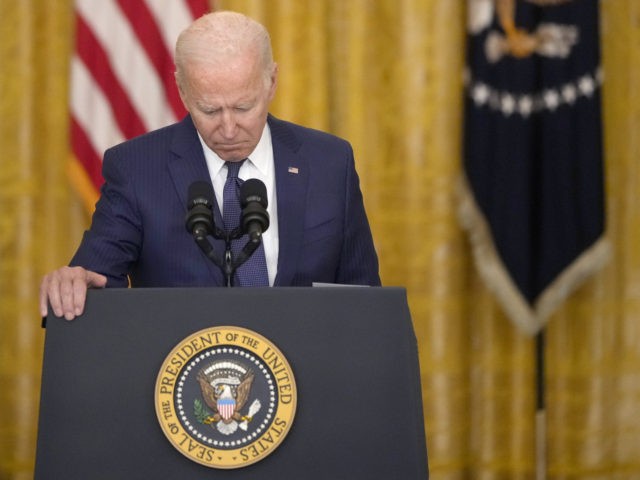 *** Warning – Graphic images ***
As the Taliban took over Afghanistan, U.S. officials gave the terrorist-linked group a list of names of American citizens, green card holders, and Afghan allies in the region, according to Politico.
News that the Biden administration gave the Taliban what essentially a "kill list" of people in the region has reportedly sparked intense outrage among lawmakers behind the scenes. From Politico:
The move, detailed to POLITICO by three U.S. and congressional officials, was designed to expedite the evacuation of tens of thousands of people from Afghanistan as chaos erupted in Afghanistan's capital city last week after the Taliban seized control of the country. It also came as the Biden administration has been relying on the Taliban for security outside the airport.

Since the fall of Kabul in mid-August, nearly 100,000 people have been evacuated, most of whom had to pass through the Taliban's many checkpoints. But the decision to provide specific names to the Taliban, which has a history of brutally murdering Afghans who collaborated with the U.S. and other coalition forces during the conflict, has angered lawmakers and military officials.
One anonymous defense official said the information given to the Taliban amounted to a "kill list."
"Basically, they just put all those Afghans on a kill list," said the official. "It's just appalling and shocking and makes you feel unclean."
As the August 31 deadline quickly approached, Biden administration officials believed that the best way to expedite the evacuation process would be to flag key people in need of rescue in hopes the Taliban would grant them safe passage without the need for armed conflict.
"After the fall of Kabul, in the earliest days of the evacuation, the joint U.S. military and diplomatic coordination team at the airport provided the Taliban with a list of people the U.S. aimed to evacuate," noted Politico. "Those names included Afghans who served alongside the U.S. during the 20-year war and sought special immigrant visas to America. U.S. citizens, dual nationals and lawful permanent residents were also listed."
One U.S. official who also spoke anonymously said that the Biden administration had no choice but to provide the list after granting the Taliban full control of everything outside Kabul airport. "They had to do that because of the security situation the White House created by allowing the Taliban to control everything outside the airport," the official said.
But after thousands of visa applicants arrived at the airport, overwhelming the capacity of the U.S. to process them, the State Department changed course — asking the applicants not to come to the airport and instead requesting they wait until they were cleared for entry. From then on, the list fed to the Taliban didn't include those Afghan names.

As of Aug. 25, only U.S. passport and green card holders were being accepted as eligible for evacuation, the defense official said.

Still, that U.S. officials handed over a list of Afghan allies and American citizens and residents shows the extent to which they outsourced security of the airport's outer perimeter to the Taliban. The Taliban has gone door-to-door in search of Afghan interpreters and others who helped U.S. and Western forces.
News of this alleged kill list comes hours after 60 people, including 11 U.S. Marines and one Navy medic, were killed by a suicide bomber near the Abbey Gate of Kabul airport. Following the attack, Senate Foreign Relations Committee Chair Bob Menendez (D-NJ) tacitly scolded the Biden administration for trusting the Taliban to help secure Americans.
"As we wait for more details to come in, one thing is clear: We can't trust the Taliban with Americans' security," he said.
DO YOU THINK THAT GOD IS UNHAPPY WITH WASHINGTON, DC? 
Lightning struck outside the White House just moments before Biden began his press conference on the Kabul blasts that killed at least 13 US servicemen.
Joe Biden was 25 minutes late to his presser on Thursday after hiding all day like a coward.
A lightning bolt struck outside the White House followed by a loud clap of thunder.
The US Marine posted outside the White House jumped when the thunder hit.
God is angry. This just happened. pic.twitter.com/qsU2evA4sX

— Amy Tarkanian (@MrsT106) August 26, 2021
On Thursday, two IEDs were set off by suicide bombers in the crowd outside the Kabul airport, killing at least 60 and wounding at least 150.
According to US officials, at least 13 US servicemen were killed and 15 more were injured in the blasts.
Fox News reporter Peter Doocy confronted Biden on the death of 12 US Servicemen in Kabul – and Biden shifted the blame to Trump.
President Biden Delivers remarks after deadly Kabul Attack – 8/26/2021
spacer
As International governments began to evacuate their citizens and Afghan nationals, thousands of people thronged the Kabul airport to escape the war-torn nation. Maxar Technologies recently shared satellite images from Hamid Karzai International Airport in Kabul, which showed the desperation of Afghan nationals to flee their home country. Courtesy: Reuters
#Taliban
#Afghanistan
#Kabul