RESTORED: 4/5/22; RESTORED 10/23/22 RESTORED 3/19/23
I spent a week with a family near and dear to my heart.  I love them all.  The four-year-old child of the family was clearly displaying some very destructive behavior.  She had learned to be extremely selfish and manipulative.  I did my best to bring the parents attention to this fact so that they could correct her behavior while she is still in the formative years.  As you might have guessed, my input was not received very well.  The mother was outraged because she felt I was calling her child evil and that I was attacking her character.  Now, trust me, I LOVE THIS CHILD!  With all my heart.  Certainly, I was not angry with the child or declaring that she was EVIL.  
The parents of this family are professing Christians.  In fact, the father is a preacher, and the children are loved and brought up in the Word of GOD.  They spend time with the children memorizing bible verses and singing hymns.  These parents pray over their children and encourage them in the Lord.  The parents are trying hard to do all that they know is right.  I love the parents, too!   I have no doubt that they love their children want the best for them.
The thing is, we forget, that the natural inclination of the flesh is EVIL ALL DAY.   That is why, as small children, we are given parents.  Parents protect us, lead us, teach us and correct us, while we are growing in our understanding of the world around us.   It is the job of the parents to help us to arrive at the age of understanding and accountability.  
Today's Parents are turning their children into tyrants.  In their desire to nurture, encourage, and affirm their children they have gone way overboard.  Without intention, they are putting undue stress on children by placing on them the burden of making choices they do not even understand.   They are not equipped to handle the power they have been given.  They are out of control.
Until we are old enough to understand and make an intelligent and informed decision, we are not able to be born again and filled with the spirit.  Therefore, we are driven by our flesh all day.   It is impossible for those without the Spirit of God to discern for themselves what is right.  Parents are the ones who see to it that we learn the laws of God and how to live by them.  .  
READ THIS POST:  SURRENDER YOUR PARENTAL AUTHORITY FOR CHILD ENTITLEMENT
Life Through the Spirit

1Therefore, there is now no condemnation for those who are in Christ Jesus, 2because through Christ Jesus the law of the Spirit who gives life has set you a free from the law of sin and death. 3For what the law was powerless to do because it was weakened by the flesh, b God did by sending his own Son in the likeness of sinful flesh to be a sin offering. c And so he condemned sin in the flesh, 4in order that the righteous requirement of the law might be fully met in us, who do not live according to the flesh but according to the Spirit.

5Those who live according to the flesh have their minds set on what the flesh desires; but those who live in accordance with the Spirit have their minds set on what the Spirit desires. 6The mind governed by the flesh is death, but the mind governed by the Spirit is life and peace. 7The mind governed by the flesh is hostile to God; it does not submit to God's law, nor can it do so. 8Those who are in the realm of the flesh cannot please God.

9You, however, are not in the realm of the flesh but are in the realm of the Spirit, if indeed the Spirit of God lives in you. And if anyone does not have the Spirit of Christ, they do not belong to Christ. 10But if Christ is in you, then even though your body is subject to death because of sin, the Spirit gives life d because of righteousness. 11And if the Spirit of him who raised Jesus from the dead is living in you, he who raised Christ from the dead will also give life to your mortal bodies because of e his Spirit who lives in you.

12Therefore, brothers and sisters, we have an obligation—but it is not to the flesh, to live according to it.13For if you live according to the flesh, you will die; but if by the Spirit you put to death the misdeeds of the body, you will live.

14For those who are led by the Spirit of God are the children of God. 15The Spirit you received does not make you slaves, so that you live in fear again; rather, the Spirit you received brought about your adoption to sonship. f And by him we cry, "Abba, g Father." 16The Spirit himself testifies with our spirit that we are God's children. 17Now if we are children, then we are heirs—heirs of God and co-heirs with Christ, if indeed we share in his sufferings in order that we may also share in his glory.
spacer
ARE YOU KIDDING ME?  First of all, MONARCH is the code name for the government's covert MIND CONTROL program.  It is not enough that they are loading our kids with MIND ALTERING DRUGS, which open them up to demonic spirits.  Now, they want to have direct access to your child's brain to use electrical impulses to alter your child to suit their liking.  GET OUT OF TOWN!  They definitely over diagnose ADD and ADHD.  They practically have all the kids on meds.  They wanted to put my son's on ADD medication.  My sons are actually very highly intelligent.  They have all completed high school and all but my Spina Bifida son have completed college and are happily married, highly successful, fathers and contributing citizens.  My Spina Bifida son completed High School by his own determination and he is a very well adjusted healthy adult, in spite of his handicap.  YOUR KIDS DON'T NEED TREATMENT, OUT EDUCATION SYSTEM NEEDS TO BE SCRAPPED!  DO NOT ALLOW THEM TO DO THIS TO ANYONE'S CHILDREN.  
space
PLEASE WATCH THIS ENTIRE VIDEO!!  THIS STUFF YOU NEED TO SEE!  
BELOW IS A SCREEN SHOT DISPLAYING THE WAY THEY TEACH SIMPLE ADDITION IN TODAY's CURRICULUM!!!  MIND-NUMBING!  THIS IS TORTURE!!!   There are 6 steps in this process to solve the problem what is the sum of 8+7.  It involves drawing circles and arrows, envisioning or drawing dots, substituting digits, answering several other questions in the process and ignoring the second digit in the problem.  It is mind-numbing.  I would be crying by the time I got halfway through this process.  We need to get out of COMMON CORE, they are turning our kids into idiots, who can't read, write, make change or tell time.  I hope you watched the above video to the end!!
Every day we place our precious children in the hands of teachers, coaches, pastors, priests, and counselors trusting that they will protect them as they train them in a manner consistent with our beliefs.  And every day they break that trust.  They not only is everything that they are teaching our children totally against what we know and believe but instead of protecting our children they are doing them physical, mental and emotional harm!
Our current world has completely turned its back on the Creator.  They are not interested in HIS LAWS.  They don't care what HE wants from them.   They want what they want, just like a spoiled child.  They want to make their own rules or live without any rules at all.  
You will find all kinds of articles, lectures, and speeches offered by unregenerated heathens to justify their ungodly behavior.  They claim to be Christian or that they believe in God, but they have not been born again or received the infilling of the Holy Spirit. The GIFT OF THE HOLY SPIRIT is God's most precious gift to us.  It was the reason why Jesus came.  Jesus told us that if He did not return to the Father, His resurrection would have been for naught.  The end goal of his suffering, death, and resurrection was to release the Gift of the Holy Spirit.  It is only by the POWER of the BLOOD that Jesus poured out for us on Calvary that we can receive this GIFT.  It is the infilling of the Holy Spirit that brings the life of CHRIST into us, that empowers us to walk the life Christ walked out before us.  The overcoming, victorious life in the Spirit of GOD!  Humans without that power, are not even able to discern right from wrong, they cannot recognize their own sin.  They cannot understand the TRUTH of the Bible.  They are BLIND, and CAPTIVE to the sin nature, SERVANTS TO THE FALLEN ONE.  
That is EXACTLY WHERE THE WORLD IS TODAY!  The great majority of today's society worldwide is living a life without the Creator, without the guidance of the Holy Spirit, a life of self-determination.   Or so they think.  They do not even understand, that without GOD, they are SLAVES to SIN and DEATH.   Slaves to SATAN.  SATAN'S CHILDREN!  
Galatians 5:19-21  The acts of the flesh are obvious; sexual immorality, impurity and debauchery; idolatry and witchcraft; hatred, discord, jealousy, fits of rage, selfish ambition, dissensions, factions and envy; drunkenness, orgies and the like.  I warn you, as I did before, that those who live like this will not inherit the kingdom of God.

2 Timothy 3:2 For men shall be lovers of their own selves, covetous, boasters, proud, blasphemers, disobedient to parents, unthankful, unholy,

2 Timothy 3:4 Traitors, heady, highminded, lovers of pleasures more than lovers of God;

Ezekiel 16:36 Thus saith the Lord GOD; Because thy filthiness was poured out, and thy nakedness discovered through thy whoredoms with thy lovers, and with all the idols of thy abominations, and by the blood of thy children, which thou didst give unto them;
WOW, is that not a clear depiction of today's world?  Everyone doing what seems right in their own eyes.  To a reprobate mind, murder, rape, torture, pedophilia, etc… seem right in their own eyes.  They have no boundary.  There is nothing that dictates to them that those things are evil.  ANYTHING GOES!!   If I want what you have, I am just going to take it.  If you are in my way, I will just kill you.  That is how the unregenerated mind thinks.  
Naturally, those same people hate to be told any different.  Who are you to "Judge" them?  How dare you say anything against what they want to do?   But, GOD says we are to judge.  We are to discern.  We are to speak up!  Not in hatred or anger, but in love.  We are to speak THE TRUTH, in love. 
1 Corinthians 6 1 If any of you has a dispute with another, do you dare to take it before the ungodly for judgment instead of before the Lord's people? 2Or do you not know that the Lord's people will judge the world? And if you are to judge the world, are you not competent to judge trivial cases? 3Do you not know that we will judge angels? How much more the things of this life! 4Therefore, if you have disputes about such matters, do you ask for a ruling from those whose way of life is scorned in the church? 5I say this to shame you. Is it possible that there is nobody among you wise enough to judge a dispute between believers? 6But instead, one brother takes another to court—and this in front of unbelievers!

7The very fact that you have lawsuits among you means you have been completely defeated already. Why not rather be wronged? Why not rather be cheated? 8Instead, you yourselves cheat and do wrong, and you do this to your brothers and sisters. 9Or do you not know that wrongdoers will not inherit the kingdom of God? Do not be deceived: Neither the sexually immoral nor idolaters nor adulterers nor men who have sex with mena 10nor thieves nor the greedy nor drunkards nor slanderers nor swindlers will inherit the kingdom of God.11And that is what some of you were. But you were washed, you were sanctified, you were justified in the name of the Lord Jesus Christ and by the Spirit of our God.
In this world that is overrun with Pagan/Heathens, all manner of perversion abounds!   Back when the United States was a primarily Christian nation.  Things were different.   Very different.   When I used to read the passages like "men will be bloodthirsty", or men shall not dress in women's clothes or men in women's"  or "do not cut your flesh or make any markings on your body" I used to shudder and think, well heaven's who would want to do those things?  Those thoughts would never have crossed my mind.   I doubt that there were many people who would want to do those things back then.  In fact, I know that when we would see the photos in National Geographic, of natives with their piercings and tattoos, people here used to laugh at them and find them utterly ridiculous, heathens.  
Well,  God knows the nature of fallen man.  He put those commandments in there for a reason.   He knew that man would turn again from His ways and forget His commandments.  There is nothing new under the sun.  This pattern has repeated itself all throughout history.  BUT GOD, wanted it to be clearly written what is required of us.  He wanted there to be no question about what is right and what is wrong.  He wanted us to be able to separate the holy from the vile.  HE WANTS US TO SUCCEED!!  TO OVERCOME!!  TO BECOME HIS CHILDREN!  HE PREPARED THE WAY FOR US TO BE REDEEMED UNTO HIM.
SATAN knows his time is short, and in these last days, he is doing everything he can to corrupt all flesh!  He is not willing anymore to wait for folks to find him.  Oh No!  He is coming for every soul, and he is going to get them as young as he possibly can.  He isn't going to risk losing any to God.   He is after your children.  He is causing confusion in their young hearts and minds.  He is convincing them that God made a mistake.  That they need to experiment and see whether they want to CHOOSE to be a male or a female, or a cross-dresser, or a shemale, or bi, or uni, or neither, or perhaps a dog, or a cat. Or, maybe they would like to have sex with a demon, or a fairy, or the ocean, or a tree!!  
Be not deceived, GOD WILL NOT BE MOCKED!!   He made the WORLD so HE MAKES the LAWS!!  And he made them for our own protection because HE LOVES US!
Young children require protection.  They are not small adults.  They are not capable of making choices about anything other than the simplest things, like the color of their clothes, or what toy they like. In other words, they should only be allowed to make choices about things that have no real consequences!  EVERYTHING ELSE REQUIRES PARENTAL GUIDANCE and IF NECESSARY ADULT INTERVENTION.
You know that without a parent to intervene, they would wander into the street, or go outside without proper clothing, or slip and fall in the tub and hit their head due to their jumping and splashing, or burn themselves on the stove or playing with a lighter.  Even older children, will get exploited on the internet, get involved in games that could lead to danger, eat foods that will make them sick or even not eat at all, stay out much later than is wise, skip school, or wander off in a crowd.  And don't even get me started about teenagers and the areas where they can make bad choices.  
Children even into their 20's are still developing their self-identity and their life goals.  Everyone knows that children are constantly changing their minds.   Sometimes from day to day and sometimes over a year or a few years.  They change their mind on their favorite color or their favorite song.  One day Freddie is their best friend, the next thing you know they like Tommy best.  They change their mind about how they feel about their name.  Today she may like to be called Cindy and next year she prefers Cynthia.  They change their mind about what they want to be "when they grow up".  Over a period of years Johnny may want to be a Policeman, then a football player, a doctor, then a teacher or a coach, and ultimately a Scientist.  Why? Because they are still just learning about their world and their place in it.  YOU, the parent are the gatekeeper.   It is your job to keep bad, evil or inappropriate influences from complicating their development.  You are their protector, their guide and their teacher.  YOU are the one who will stand before the Creator and answer for what you did and did not do for the child HE placed in your care.

Exposing children to sexual concepts and sexual activities before their young minds are able to properly process them IS CHILD ABUSE!  Even teenagers are not capable of fully understanding sexuality and its consequences.  
It is ridiculous to present sexual identity to children as if they have an option to choose.  Unless they are among the very small number of children who are born with no obvious way to determine their sex, they are either born clearly male or female.  The proper thing to do is to affirm their birth sex in every way possible.  
Sexual Immorality

12"I have right to do anything," you say—but not everything is beneficial. "I have the right to do anything"—but I will not be mastered by anything. 13You say, "Food for the stomach and the stomach for food, and God will destroy them both." The body, however, is not meant for sexual immorality but for the Lord, and the Lord for the body. 14By his power God raised the Lord from the dead, and he will raise us also. 15Do you not know that your bodies are members of Christ himself? Shall I then take the members of Christ and unite them with a prostitute? Never! 16Do you not know that he who unites himself with a prostitute is one with her in body? For it is said, "The two will become one flesh." b 17But whoever is united with the Lord is one with him in spirit. c

18Flee from sexual immorality. All other sins a person commits are outside the body, but whoever sins sexually, sins against their own body. 19Do you not know that your bodies are temples of the Holy Spirit, who is in you, whom you have received from God? You are not your own; 20you were bought at a price. Therefore honor God with your bodies.

Leviticus 19:28 Ye shall not make any cuttings in your flesh for the dead, nor print any marks upon you: I am the LORD.

Deuteronomy 22:5 (KJV) The woman shall not wear that which pertaineth unto a man, neither shall a man put on a woman's garment: for all that do so are an abomination unto the LORD thy God.

Leviticus 18:22 (KJVA) Thou shalt not lie with mankind, as with womankind: it is an abomination.

Matthew 19:4 "… And he answering said to them, 'Did ye not read, that He who made them,
from the beginning a male and a female made them, … 

Genesis 1:27  And God made man in his image, in the image of God
he made him: male and female he made them. … .

Genesis 5:2 Male and female created he them; and blessed them, and called their name Adam, in the day when they were created.

Leviticus 12:7 Who shall offer it before the LORD, and make an atonement for her; and she shall be cleansed from the issue of her blood. This is the law for her that hath born a male or a female.
Don't be fooled by the present day false prophets who will tell you that you are interpreting the scriptures wrong, or that in this modern world those 'OLD' laws don't apply, that was for then but this is now.  WRONG!!   GOD made his scriptures very clear and they mean exactly what the say.  AND HE NEVER CHANGES.   
Malachi 3:6   I the LORD do not change.

Numbers 23:19
God is not a man, that He should lie, or a son of man, that He should change His mind. Does He speak and not act? Does He promise and not fulfill?

1 Samuel 15:29
And also the Strength of Israel will not lie nor repent: for he is not a man, that he should repent.
My Daddy had a saying "They can't reproduce, so they have to recruit!"  And man, have they stepped up their recruiting tactics and efforts, BIG TIME!  
The Truth May Shock You (2018-2019)  Celine Dion's children
spacer
Drag Queen tells kids "Everyone should try Drag"  –   Kids Meet a Drag Queen
Another Drag Queen Entertains Small Children, This Time at Michelle Obama Library

CENSORED ON YOUTUBE
SEE BELOW
spacer
spacer
8 YR OLD DRAG QUEEN "ANYONE CAN DO WHAT THEY WANT IN LIFE"
8-year-old Drag Queen "Anyone Can Do What They Want in Life" 
(Do What Thou Wilt.  The Slogan of the Satanic Church) 
The fact that anyone would find this environment appropriate for children is horrifying to me.   Would you seriously want your child hanging out in an adult club full of sexual deviates? Prancing and parading around, posing provocatively and acting out sexual innuendos?  
This is utterly ridiculous!  This has nothing to do with the child's identifying as male or female.  This is total sexualization of a child.  Would you allow your little girl, to dress like a whore, paint up her face, and hang out with strippers??  Not if you are sane!  Why?  Because that is sexualization and endangerment of a child.  You are responsible for the mental, emotional and physical well being of your child.  You are to protect them from exposure to things for which they are not prepared and from things and people who could do them harm.  
Click Here to Watch the next video:  Meet Desmond is Amazing
This little boy says he watched RuPaul's Drag Race when he was 2 years old!  What kind of parent allows their 2-year-old to view this type of programming??  He says he started going to live drag shows when he was 5 years old!!! He did not get there on his own! Oh MY GOD!  His mother ought to be prosecuted for child abuse!  That is horrifying.  Shocking as it is, apparently, this is the type of thing that is popular with millennials.  Seems many of them find this type of adult entertainment appropriate for little children.  Check out the Austin Drag Festival. 
Click Here to Watch the Video From Info Wars: https://www.bitchute.com/video/6XjbvzC7b5uP/ 
Forum Member

HollyDolly's Avatar

Join Date: Feb 2017

Location: Phoenix, Mexizona

Posts: 752

 Disgusting drag queen/tranny festival in Austin, Texas

---

I can't post pics or videos of this because it would be inappropriate for this forum, so you'll just have to click the link and see for yourself. This event was billed as an "all ages, family friendly" event when it really should have just been for adults only.

Many young children were there, and some of the men were literally wearing nothing but glitter on their junk and unicorn horns. Some adults in attendance said it felt like a strip club or swinger's party, and kids were actually giving cash tips to nearly naked dancing men. There has been no mention of this on MSM, but they live streamed this event, had hundreds of videos on YouTube and felt absolutely no shame. This was blatant child abuse, and even some liberal gay and lesbian parents who had brought their kids felt very uncomfortable.

Drag Queen Festival In Austin Promotes Early Sexualization of Children/Gender Confusion >> Alex Jones' Infowars: There's a war on for your mind!

Follow the Chat Here: https://www.stormfront.org/forum/t1231581/
The 2018 Drag Queen Festival in Austin was even worse.  They have deleted all the related videos from the internet because they do not want you to see what happened there.  It is disgusting!  
These perverts want to make the world believe that children are capable of sexual consent.  Even though their bodies may be physically capable of responding to sexual stimulation, that does not mean that their minds are capable of processing what is happening to them.   Physically their bodies are not ready for sexual acts, and certainly not prepared to deal with the consequences.  
1 Corinthians 14:33   For God is not the author of confusion, but of peace
Our children are being told that they really NEED to try everything at least once, to determine their sexuality.  After all, how will you know if you do not try it? 
Satan knows that all it takes is one time, once someone opens the door,  demonic spirits have been given entry and sin sets up a stronghold.   It is a trap!! 
Satan Loves The Little Children      CENSORED
Visit KJ's Website at  whoiskjosborne.com
spacer
The New World Order: Parents Must Guard Their Children Against It!   RichiefromBoston


CENSORED ON YOUTUBE
REPOSTED ON ALTCENSORED
See Below:spacer
spacer'
Disappointed Youth Avoids Playground Infested with Furries (bitchute.com)
spacer
 892:05
spacer
Soon, they will be teaching your children that they may be FURRIES!!
Furries who admit that sexual attraction is a driving force behind their participation in the subculture often indicate that their attraction is exclusive, meaning they are ONLY attracted to (for example) anthropomorphic cartoon wolf creatures, and not to regular humans. This raises some interesting questions about what "sexual orientation" really means, and how it ought to be understood.
THE GAYING OF THE WORLD  –  Study says EVERYONE is Gay
BY GLENN GARNER ; AUGUST 20 2018 4:35 PM EDTA

new study confirms something we kind of already knew. Nobody is 100 percent straight. That's right, your parents, your boss, and even that guy who called you a queer in high school are at least a little bit gay.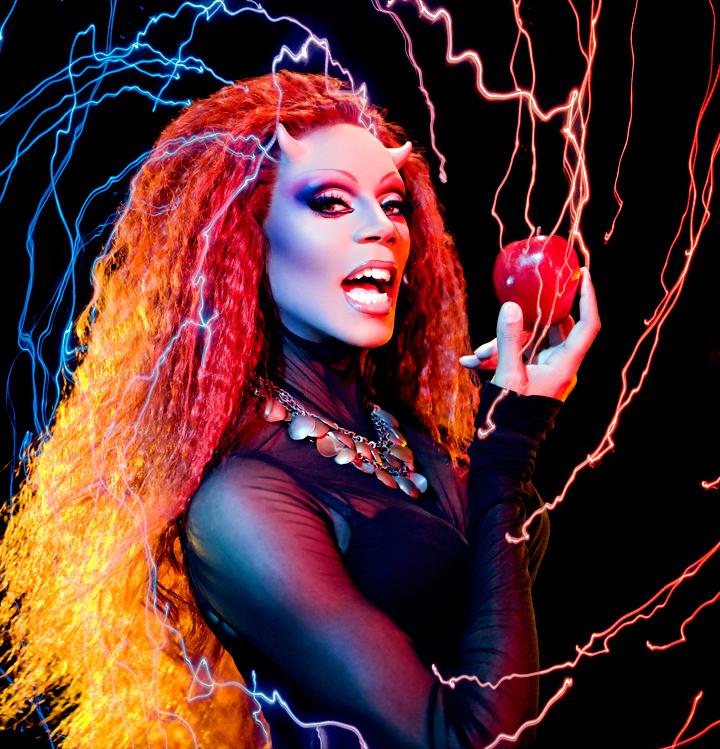 RuPaul's Drag Race is Luring Kids Into the Dangerous World of Illuminati Shape-Shifting

Beauty pageants once meant something important in America. They showcased our little girls as they first reached out for that weighty baton of adulthood, their bare ankles quivering with excitement. But now that cherished image is under attack. It is being trampled by the liberal media in the slimy back alley of our culture known as political correctness.
What is ruining the dreams of so many precious angels, you ask? It is none other than the cable television program, RuPaul's Drag Race.

Drag Race is a brutal look at the underground world of radical homosexuality. Hosted by a lanky female serpent by the name of RuPaul, the show is one of the most controversial reality series around today. Each week, the gays compete in a "beauty pageant" for lavish prizes. To win, these men must bury their faces in makeup and adorn extravagant outfits dripping in sequins. Thus attired, a man becomes what is known as a "drag queen" in secret homosexual slang. These drag men are then forced upon a stage where they jump and gyrate to the intoxicated shrieks of a panel of bickering banshees. Whoever manages to sexually arouse these jaundiced judges– through feats of extraordinary depravity– is declared the winner.

It goes without saying that Drag Race is incredibly graphic. Often we are shown "behind the scenes" shots of these girls in their dressing rooms. Sometimes they are topless. Contestant Hennedy Davenport— one of the show's most raunchy and rambunctious– flaunts her cleavage every time there is a cameraman within striking distance. Innocent little Violet likes to show off her not-so-innocent derrière in full view of the audience. And the perennially persnickety Pearl can't quite shake off the musk of last night's Brooklyn bondage scene that viewers inhale every time she deigns to appear on screen.

Both "Queen" Elizabeth II and "Queen" Violet have a fierce taste for extravagance that masks a reptilian cunning.

Encouraging the worst of it all is a tall African-American by the name of Ruben. The man loves to drop in with the cameras just as the contestants' knickers drop. Lest there be any doubt that this show is pure pornography, Ruben is accompanied by a troupe of male lap dancers known as the "Armpit Crew." If one is to believe the internet rumors of contestant Ginger Minj's tawdry affair with one of these sweaty young hustlers, the erotic action of Drag Race is often so disturbing that entire orgies must be cut from the show to keep the censors from canceling the program altogether.

Gay Agenda/Illuminati Connection

But Drag Race is much more than a Gay Agenda plot to lure the heterosexual population into hardcore sodomy. By assaulting patriotic Christendom with seductively sensual transgenderism, the show is opening the door to much, much worse. Some may dismiss my panic here, but few would deny that we are living in an age when the 1% is seeking to enslave us. Few will deny that the mainstream media is one of the most powerful tools in the global elite's arsenal. And few will deny that RuPaul– always trending on Twitter, continually dominating cable ratings and now working on her own Hollywood blockbuster– is part of the new ruling party of the global media elite, otherwise known as the Illuminati.

It comes as no surprise, then, to learn that RuPaul ends each show with the ancient Freemasonic incantations of "Shan-te" and "Sa-che," both of which are prayers spoken in the original Coptic and meant to invoke the Illuminati god of enchantment, Isis.
(This is putting curses on the viewers of this program, releasing demons that are attaching themselves to the viewers. No wonder that little boy is manifesting such disgusting behavior.  And his mother thinks it is cute! )So what does seductively sensual transgenderism mean in the hands of the Illuminati? This is a difficult question to answer because there is so much false flag disinformation out there jamming the frequencies of truth. If we are to believe the countless astronauts, Air Force pilots, military generals and astronomers who have testified under oath that our planet has been visited by extraterrestrials, it only stands to reason that they would want to control the human population in some secret way. Many believe that this is why the Illuminati is shrouded in such mystery, to hide the true shape-shifting nature of those whole rule our planet.

Clockwise from top left: Michelle Visage, Backstage Ruben, subliminal Illuminati pyramid flashed into episodes, hipster heartthrob Pearl, the erotic go-go boys of the show.

Blurring the Lines of Sex and Species

It is no coincidence that shape-shifting is the very premise of Illuminati serpent RuPaul's highly subliminal television series. Simply put, shape-shifting is the ability to change one's form from male to female, from innocent boy to sexual provocateur, and finally, from reptile to human. Many experts theorize that the extraterrestrials who rule Earth are actually interdimensional lizards who use shape-shifting to hide their true reptilian nature. Analysts have classified many Illuminati leaders as actual reptiles, including Queen Elizabeth II, Henry Kissinger and newly crowned Draco, Leonard Nimoy. This unassailable evidence seems to suggest that Drag Race is an attempt to infect the media with viral images of shape-shifting sex vixens to make complete alien domination more comprehensible for the human race.

COMMON SHARED CHARACTERISTICS OF DRAG QUEENS AND ILLUMINATI REPTILES

• Technologically Advanced: Aliens species are believed to possess science far beyond our comprehension, just as radical homosexuals tend to be the most technologically advanced subculture around, whether it be owning the latest iPhone, or multitasking various platforms simultaneously (Grinder, Twitter, WhatsApp, Tumblr and PornHub).

• View Humans as Inferior: Sarcasm is a vital part of the drag queen persona as promoted by RuPaul and this certainly conforms to what experts have gleaned about the Illuminati. They are quick to give "shade" to lesser creatures, insulting everything from a poorly calcified collagen endoskeleton to the chartreuse silk you wore to the Dillard's afterparty.

• Live Underground: Just as the Illuminati has erected massive deep-earth bunkers all over the world, the gays have a vast network of underground discos, dungeons and dive bars stretching from Bushwick to Belgrade.

• Associate Through Secret Societies: The Illuminati uses the Bilderberg Group, Bohemian Grove and the Council on Foreign Relations to name a few, while homosexuals have organizations such as GLAAD, CraigsList, Adam4Adam and the Council of Fashion Designers of America.

• Extremely Versatile: One of the sexual attractions of the transgendered is their erogenous flexibility. In homosexual slang, this means they can be "tops" or "bottoms," penetrators or recipients. As pansexual interdimensional shape-shifting beings, reptilian elitists are also experts in the Karma Sutra and can twist themselves into literally hundreds of different erotic positions on a single dose of MDMA.

The Holocaust of Heterosexuality 

In the final analysis, we must conclude that the sudden thrust of cross-dressing, drag queens and transgenderism in our media shows that the Gay Agenda will stop at nothing to lure heterosexuals into that musky dungeon of sodomistic desire. But more than that, it also reveals the crucial link between radical homosexuality and the Illuminati. If anything, programs like Drag Race prove that the Illuminati is not only a threat to our culture of faith and family, but that suspicions of the global elite's hidden reptilian nature are demonstrably true. One need only look closely at such drag queens as Michelle Visage or Violet Chachi on the RuPaul show to suss out the cruel, cold-blooded lizard that lurks behind the eyes of the Illuminati elite.

Do we yet know what the Illuminati plans to do with its drag queen militia? Looking at RuPaul's latest recruits, it's not hard to imagine Katya or Max or Miss Fame as stiletto-booted camp guards of heterosexuality's ultimate holocaust. Or maybe it's Jayden and Kandy as the strong-hipped hosts of alien sperm, someday bouncing future Bilderbergers on their knees. Or will tukhus temptress Violet be raised upon a throne before us, crowned the new high priestess of the church of flaming libidos, to be worshipped by the masses of men transitioning out of Christian morality?

Sadly whatever the case may be, most Americans will not grasp the true danger of RuPaul and her fierce army of Illuminati avengers until it is much too late.
For more information, please visit the following articles:
Be Careful not to Move the Ancient Boundary Stones