Photo Credit: Idolatry is the worship of anything or anyone other than God.
| | | | | | |
| --- | --- | --- | --- | --- | --- |
| | | | | | |
| Celebrity  | Nature | Family | Self | Wisdom | Deities |
Today I want to talk about Exodus 20:4.  I am sure you are telling yourself that I am some kind of religious fanatic who is into legalism.  WRONG.  I am into setting the captives free.  Which is why Jesus said he came.  The word also says that God's people are destroyed for lack of KNOWLEDGE.   They do not understand spiritual things.  God's laws are NEVER ARBITRARY.  God's laws are always for our protection.  
No, I am not saying that we cannot have creative art in our lives.  I have art in my home, I watch television, I enjoy seeing photos of my grandchildren.   But, in my life I have also seen how these things can easily become IDOLS in our lives.  Even our own spouse, children and grand children can be a stumbling block if we are not careful.  
Imagery is a major tool of the enemy.  This is the first part in a series I am working on to help you to understand how the Devil has you wrapped up in Images that have nothing to do with what is real.  Images that are taking you down the pathway to SIN and DEATH.  
You must be careful and prayerful about what you put before your eyes, what you lift up, what you reverence, what you value,  what you hold dear, and what you bring into your home! 
We will begin this series by talking about PHOTOS.  When I got save and filled with the Holy Spirit I felt very strongly that photos were an offense against the second commandment.  I try to avoid anyone taking photos of myself and I don't take photos of others.  I do enjoy seeing my grandchildren on Instgram but I am uncomfortable with those images being online.
I know you are probably thinking I am a little over obessessive, over reacting to something that is not important.  But, I pray that you will continue through this article, and hopefully have a different view.
adjective
deeply impressed; firmly fixed.
carved; sculptured:

a graven idol.
Graven | Definition of Graven at Dictionary.com
verb (used with object), graved, grav·en or graved, grav·ing. to carve, sculpt, or engrave. to impress deeply: graven on the mind.
If you were a wealthy individual in the early 1800s, you might have been able to commission an artist to paint a portrait of you. This was not likely to have been a pain-free process, however, even if it meant that you got a framed likeness of yourself at the end. Think multiple sessions of sitting still and trying to keep your features frozen in a dignified smile. And if you didn't quite like how the portrait turned out, there wasn't much you could do about it.

Luckily, the invention of photography transformed portrait making into something less time consuming and with more reliable results. Early portraits were daguerrotypes. They were named after the French inventor, Louis Daguerre, who came up with this technique of imprinting images on an iodine-sensitized silver plate using mercury vapor. Daguerrotypes were produced for around twenty years starting in 1839 before they were edged out by other photographic techniques. Since they had a pretty short run overall, daguerrotypes that survive today (such as the two below) are valuable collectibles.

Portraiture in photographyis defined as the art of capturing the personality of the subject by using effective lighting,backdrops, and poses. But these days, it doesn't always take expert staging and framing to produce a winning shot. With today's advanced phone cameras and a little bit of photographer's luck, anyone can produce a striking portrait.

"I always try to find the fine line between trend and cliché. What I hope people are looking for is a time capsule of their family's love, taken in their best light. My goal is to create heirlooms of a family that their grandchildren will fight over. I want their photos to feel like the early childhood scene sequence in Terrence Malick's film, The Tree of Life. Earnest; timeless; like life is moving at three quarter speed; hair and curtains caught in the wind that is almost as loud as the blood rushing in their ears and the leaves rustling above; weighty and heart-achingly beautiful.
America's First Exposure to Photography: The Daguerreotype Medium
Louis-Jacques-Mande Daguerre invented the daguerreotype in 1839. Within a few years, daguerreotype studios appeared in United States cities and the popularity of the medium grew through The 1850s. A brief history of the daguerreotype medium, its camera, and its image processing are available in the collection's,"The Daguerreotype Medium." The collection's Glossary provides a list of relevant terms.
Daguerreotypes were popularly and primarily used for portraits. Unlike most photographs today, in which images are printed from transparent negatives onto paper, the daguerreotype was a polished copper plate upon which an image was directly exposed. No negative used in the process and so each daguerreotype was a unique, one-of-a-kind object. With its brilliant, mirror-like surface and its ornate case, small enough to hold in the hand or carry in the pocket, the daguerreotype was suited to a vivid and intimate representation of a loved one.
spacer
Best of Texoma
Photographers: Capturing Light  (excerpts)
by Edward Southerland

Early picture taking was complicated and difficult, plus it required a knowledge of the chemistry behind the magic of the photographer's plate, so people turned to professionals who had mastered the almost dark art of capturing light.

"There is still a science of photography even though you're not dealing with the chEmicals and techniques needed to develop and print the film like in the old days." (Photographer,Courtney) Mitchell said.  "You have to know lighting techniques, lighting ratios; you still have to know how to light your subject and how to pose your subject.  Photography is the study of light and capturing the light, and that's what a lot of people who aren't trained in photography don't understand.  If you can't do that, you're going to capture a technically proficient image."

"The other side of modern photography is the ability to alter the original image in almost limitless ways with the computer."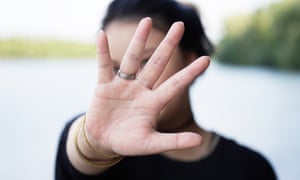 Let's hear from some other current photographers. 
Discussion in 'Philosophy' started by emre, Oct 8, 2005.
We may smile for the camera today, but we didn't used to. In old photographs, people tended to not smile. While there are many explanations for this, the best explanation is related to culture and technology. Music by Electric Needle Room. www.electricneedleroom.com All images in the public domain or Matt owns the rights to.

10 Unnecessary Fears People Have
The invention of the telephone in 1876 was met with enthusiasm and confusion, as many people did not know what exactly it was meant for. AT&T and Bell, the first telephone companies in the United States, initially promoted the telephone as a business tool, and they discouraged people from using it for non-business or other friendly calls. They later turned around and began to promote it for non-business use when they realized that these calls were the real money spinners.
Some people feared that the telephone would break the home, discourage people from visiting their friends, and destroy moral values. The telephone came at a time when moral values were held in very high esteem, and there was very strict etiquette guiding its use. Answering or making phone calls while in bedclothes was taboo, and sending invitations over the telephone was forbidden.
Aside from these unnecessary fears, there were also some real concerns about privacy. Before people began installing telephones in their houses, they had to go to general stores and other public places to use a public phone. This meant that passersby could hear what they were saying. Even when switchboards came along, and more people installed telephones in their homes, privacy was still an issue. The switchboard operators could listen to people's calls, and so could their neighbors, who often shared telephone lines with them.
spacer
When I was a college freshman at the University of Washington, I took Anthropology 100 — An Introduction to Anthropology. As in many introductory college courses, students were sometimes amazed by factoids that were thrown out that were believable, seemingly true but maybe based on little scientific evidence. In this class, we were told that there were tribes in Africa (or maybe it was South America) that believed that if your picture was taken, your soul would be stolen. So, they didn't want their pictures to be taken. To this day, I'm not sure if this is true or some racist urban legend propagated by an institution of higher learning, worthy of snopes debunking.

Fast forward to the 21st century, I now believe this at some philosophical level.  When our picture is taken, it is potentially accessible by many.  How that image is used, altered, and re-purposed, is largely out of our control.  We've  given up a little part of ourselves.  The more pictures of us taken and used, the more we give up, and the less control of our identity that we have.  In effect, little by little, we give up a bit of ourselves each time a picture is taken and used.  In the end, indeed, I think we are giving away a little bit of our soul, picture by picture.

And, perhaps more interesting, our souls aren't being stolen, we are happy to give it up, without thinking about it too much.  Typically, we are "tricked" in do so, in exchange for some benefit.  For example, in order to see a taping of the Tonight Show, you are handed the card above.  Attendance to show is billed as free.  But when you arrive, you are told that to see the show you must agree to the "contract" on the card. After driving out to Burbank, standing in line for 2 hours, you are handed the card just before you enter.  What are you going to do?  You justify to yourself, not wanting to disappoint the rest of the party that you came with, what harm could come with a picture or a voice clip being used?

I'm not a lawyer, but it seems to say that NBC can take your picture or record your voice for any reason at anytime, regardless of whether it happens during the taping of the show or some other time.  And then use it for whatever they want anytime in the future.  A picture taken here, an advertisement used there — your "soul" is taken from you, just a little bit.

Indeed, the cost of "free" is pretty expensive.  Perhaps each individual release to use a little part of you isn't very big, but the use and loss accumulates over time.  And you can never get it back.  In the extreme, imagine for the moment how this affects you if you are famous and there are thousands if not millions of pictures of you that are seen a billion times.  Have you lost control of your life and soul?

Increasingly, as privacy concerns rage on Facebook, the iPhone, Google, and Path, we're seemingly happy to give away a little bit of ourselves every day.  Today, it was brought to my attention that "free give aways" or drawings on the Internet are rampant, in which the "fine print"  allows our "soul to be stolen."  I recently saw a contest with a prize of $10,000.  You enter by signing up for the service and then there is a viral element that gives you more chances to win if you get other people to sign up.  In exchange for entering (not winning the contest), you basically give up rights, similar to the NBC contract:

"…Sponsor may use the winner's name, likeness, image, voice, photographs, biographical information, address (city and state) and written statements made by the winner about the Sweepstakes and Sponsor for promotional purposes, in all forms of media, in perpetuity and without monetary payment or additional consideration."


"Free giveaway," ironically, seems to mean that not only is the giveaway free; you are giving away your soul for free. A quick search on the web show that these kinds of contests are rampant.

Perhaps in the age where we expect  Google, Facebook, and music to be "free," I shouldn't be surprised.  We almost demand stuff should be free.  However, we should realize that the cost of free might be expensive.  We might just be giving away our souls.

Update: Shortly after posting, it's been pointed out to me that perhaps Pinterest, the current fascination on the Interwebs, is the most egregious soul sucker via pictures.

PUBLIC RELEASE:
So beware the camera if you are hiding something. An intuitive person can use your photo to discern information about you however this doesn't mean your deepest, darkest secrets will be revealed. A photo may be a window to your soul, but not a wide open door.

Bernard F. Dick, in his book about Billy Wilder's movies, has an interesting take on movies and photography: "Movie making is the transformation of living beings into dead imagesthat are then given life by being projected on a screen. Movie going is watching dead images coming out of a projector, ordinarily at the rate of twenty-four frames per second. Since the stars have 'died' by giving up their image to celluloid, they can be immortal both in their lifetime and after their death."

This quote alone is enough to keep a philosopher going forever about soul and life stealing through the lens of a camera,but this premise all started in ancient history long before movies and Hollywood.

The religious belief that a photograph can steal a soul, imprisoning it within its film, or a hard drive if it's digital photography, is still shared by many cultures across the globe. Even today, some Native Americans and Aborigines of Australia, refuse to be photographed.

This belief evolved in different ways for many cultures, occasionally revolving around the beliefs in the power of mirrors. In folklore, mirrors have the power to steal souls. This is where the superstition of breaking a mirror causes bad luck stems from. The ancient Greeks, Romans, Egyptians and many other cultures used reflective surfaces, such as mirrors to practice scrying, the ability to predict the future.

In Mayan culture and religion it was believed that mirrors opened portals into the Otherworld. In San Juan Chamula, Mexico some people still adhere to these old Mayan ways. It is illegal to take photographs in church. If you are caught using a camera in church, jail time is a distinct possibility.That is partly because older generation film cameras and today's SLR and digital SLR cameras use mirrors.

Most of the people today allow their photograph to be taken, however infants are protected. It is still believed that photographing an infant could harm the soul, preventing its return to the body.

Read more:

Stealing Souls with Photography

The Soul-Stealing Camera and Billy Wilder's Sunset Boulevard | Strangehorizons.com
spacer
Sharing photos may subtly change what — and how — we remember.
Though they may appear crystal clear in our minds, our memories are not a carbon copy of the events we witnessed.

Every time we recall a memory, we may accidentally alter it or diminish its accuracy. Even trivial memories are easily corrupted with mere suggestions. The psychologist Elizabeth Loftus once found that when people are told cars "collided" instead of "hit," they recalled a car accident as being more severe than it was.

Most frustrating of all: We change these details and reconstruct reality without being aware we're doing it. And the seams of our edited memories are silently sealed; we often can't remember what we can't remember.

As a journalist who covers psychology, I'm constantly reading about the mind's failures of accuracy. And it makes me nervous.

Two years ago, I hiked to the bottom of the Grand Canyon and took 400 pictures along the way. I was worried that images of the canyon — the way the mid-morning light looked on the red-ocher and sand-colored walls — would slip from my memory and be replaced with an approximation. So I leaned on the camera; its memory seemed crystalline, undegradable.

But lately, I've been wondering what happens to our memories when we start to rely on smartphones more and more to document our lives. This question is not trivial: 77 percent of Americans now own smartphones, and many rely on them for memory support. If the phones are subtly shifting how human memory works, the effects will be widespread.

As with many topics in psychology, there are currently more questions than answers on this. But in many cases, scientists are finding that constant photo taking actually diminishes our ability to recall our experiences, diverts our attention, and takes us out of the moment.Constantly sharing photos may even be changing how we recall events in our own lives.

At the same time, new research suggests that cameras can also be used to enhance our memories of certain experiences.

This research is in its early stages, but it also provides clues as to how we can best use smartphones: to enhance both our memories of an experience and our enjoyment of them.

How photo taking may mess with our memories

The first step to forming a lasting memory is to pay attention. Without attention, our brains won't store the sensations we experience in the world around us.

The brain stores long-term memories by linking neurons. The stronger the memory, the stronger the connections. These neurological connections link all the sensations that form a memory: what a scene looked like, what it felt like, what it smelled like.

But if we're not paying attention — if we're not even getting information into our short-term memories — nothing will be stored long term in our brains.

The Stanford Memorial Church is a building that demands attention. Above the entrance is a giant, pastel-colored fresco of Jesus welcoming worthy souls into heaven. In this depiction of heaven, there are palm trees. The inside of the church features mosaics, stained glass, and more paintings of angels and saints than you can count on your hands and feet. It's magnificent. Yet as a forthcoming study in the Journal of Experimental Social Psychology finds, it becomes easier to forget with a camera phone in tow.

In a series of experiments, a few hundred participants took a self-guided tour through the church. On the tour, the participants were supposed to take note of details like "the cruciform shape of the church" and make sure they checked out the bronze angels that "greet you from the massive entry doors."

Some of these participants had iPods equipped with cameras and were instructed to take photos (either to print out later or to post on Facebook). Other participants went in empty-handed.

A week after the tour, the participants were given a surprise quiz, with questions about details they should have learned on the tour. In one arm of the study, those without a camera got around 7 out of 10 questions right. Those who had a camera scored closer to 6. That's like going from a C to a D, a small but significant difference.

"Just taking photos in general was enough to decrease scores on a memory test," says Emma Templeton, a Dartmouth psychological researcher who was a co-author of the study.

Why? The simple answer is that the camera is a distraction."It could just be that we're using these devices, distracting ourselves from the experience, and because of that distraction, we don't remember the thing we're supposed to be paying attention to," says Templeton.

And because of the ubiquity of smartphones, "we've just inserted into our daily lives potentially a giant source of distraction."

Templeton and her colleagues suspect it's not just cameras that are a source of distraction. Using any media during an event — texting, tweeting, etc. — could lead to lapses in memory. Her research team also ran a concurrent online study, which allowed for tighter controls than the church study, that asked 380 participants to watch a TED talk. Overall, memory for the TED talk decreased in any condition where the participants were instructed to take notes onscreen.

Overall, Templeton stresses that psychologists are just beginning to answer the question of how smartphones impact our cognitive abilities. "We've had [digital] media and cameras for a while, but in the context [of] the stuff we normally study, this is really quite new, and the use of media is evolving very fast," she says.

In other words, assessing smartphones' impact on our cognitive abilities is made even harder by the fact that we're constantly changing how we use the devices.

How much of my life do I want remembered purely by my brain?

Another reason taking photos may diminish our memories is an idea called cognitive offloading.

Simply put, it's the idea that we're literally outsourcing our mental capabilities to computers. In 2011, the journal Science famously published a study that found when people are told a computer will save a piece of information, they're less likely to remember it for themselves. That experiment only had 60 participants and was conducted on a sample of college students, so its conclusions may have limited value. But you don't have to look too far to find clear examples of cognitive outsourcing. How many people's phone numbers do you have memorized?

Lately, more evidence for this idea has trickled in. In 2015, psychology researchers at the University of Waterloo published a paper titled "The Brain in Your Pocket."  They found that people who avoid difficult, analytical styles of thinking are more likely to report relying on their smartphones to look up information. The results suggested that using computers as a cognitive crutch is a common tactic.

"A lot of people, when they see our paper, think our argument is that smartphones are making you stupid," says Nathaniel Barr, the lead author on the paper who's now a psychology professor at Sheridan College. "Our favored interpretation is that it's actually a great way for a person who may be lower in cognitive ability to boost their brain's ability." If you're someone who is bad at remembering directions, you can still get on fine in the world. Smartphones, in this light, are kind of like a new cognitive shortcut.

And cognitive offloading may not be a bad thing if we're offloading something mundane. If your surgeon is looking up the next step for an appendectomy on Google mid-operation, maybe that's a problem — but "does anybody give a shit that they don't have to remember people's phone numbers?" Barr says.

When it comes to taking photos, the question of offloading becomes more complicated: How much of my life do I want remembered purely by my brain?

"Everything is a trade-off," Barr says. "If you snap a shot and share it, you're going to be able to relive that experience with others. If you didn't, it's going to be isolated to yourself. There's both good and bad about that. … As these technologies become more embedded in our lives, I think we're tasked with more decisions about trade-offs."

And this is where some of the most interesting research on cameras and memories lies: what we gain, and what we miss out on, when we take photos nonstop.

The biggest trade-off: cameras narrow our attention

Here's the nuanced take: Smartphone photography isn't making us dumber. It's shifting the way our minds work, refocusing our attention.

"Photos are increasing visual memories," Barasch says, "but it doesn't come without a cost." And that cost is our attention. If we're so focused on photos and visuals, we're more likely to ignore other stimuli around us. And what gets ignored does not get remembered.

When we're hunting for the perfect Instagram shot, we're not listening, we're not smelling, we're not always paying attention to the beautiful, complex minutiae that make up the moment.

Photos and recordings are always going to be a thin slice of what you experienced. "They're not even necessarily the true, full version of what happened," Henkel says. When we look back on those photos, they do serve as memory cues, but they're not necessarily reminding us of the whole story.

What sharing so many photos does to our memory

In the past few years, not only have we begun taking more and more pictures with digital cameras but we're also sharing them, nearly instantly, on social media. This may alter our memories too — in a subtle but profound way.

Barasch and her colleagues have found evidence that taking pictures to share on social media changes our perspective within our memories. That is: When we're taking photos to share on social media, we're more likely to remember the moment from a third-person perspective.

"What we're looking at now is more intensity of emotions," she says. "When people are in more of a third-person perspective, they'll have less intense emotions when they relive the experience, whereas if I stay in the first-person perspective, I feel the genuine emotions that I felt during the exchange."

Recently, I returned to the Grand Canyon for a second time. It was an unexpected trip. I didn't bring my standalone camera, and I didn't take that many photos with my iPhone. I already had photos. And it was liberating. Today, I remember how the canyon squirrels scurried around us, hoping to steal our lunch. I remember how the mild February breeze felt encouraging 7 miles into a hard hike. I remember a dumb joke my friend made about how we should call mule droppings "trail apples" (they're pretty round). These aren't photographs; they're in my head. And I'm pretty sure they're true.
spacer
Excessive posting of selfies is associated with increase in narcissism
A new study has established that excessive use of social media, in particular the posting of images and selfies, is associated with a subsequent increase in narcissism.

Published in The Open Psychology Journal, researchers from Swansea University and Milan University studied personality changes of 74 individuals aged 18 to 34 over a four-month period.

They also assessed the participants' usage of social media – including Twitter, Facebook, Instagram and Snapchat – during that same period.

Narcissism is a personality characteristic that can involve grandiose exhibitionism, beliefs relating to entitlement, and exploiting others.

Those who used social media excessively, through visual postings, displayed an average 25% increase in such narcissistic traits over the four months of the study.

This increase took many of these participants above the clinical cut-off for Narcissistic Personality Disorder, according to the measurement scale used.

The study also found that those who primarily used social media for verbal postings, such as Twitter, did not show these effects.

However, for this group of people, their initial levels of narcissism predicted a growth in this form of social media usage over time. The more narcissistic they were to begin with, the more verbal postings they made later.

All but one of the people in the study used social media, and their average use was about three hours a day, excluding usage for work, but some reported using social media for as much as eight hours a day for non-work related purposes.

Facebook was used by 60% of the sample, 25% used Instagram, and 13% used Twitter and Snapchat each. Over two thirds of the participants primarily used social media for posting images.

Professor Phil Reed from the Department of Psychology at Swansea University and who led the study, said:

"There have been suggestions of links between narcissism and the use of visual postings on social media, such as Facebook, but, until this study, it was not known if narcissists use this form of social media more, or whether using such platforms is associated with the subsequent growth in narcissism.

"The results of this study suggest that both occur, but show that posting selfies can increase narcissism.

"Taking our sample as representative of the population, which there is no reason to doubt, this means that about 20% of people may be at risk of developing such narcissistic traits associated with their excessive visual social media use.

"That the predominant usage of social media for the participants was visual, mainly through Facebook, suggests the growth of this personality problem could be seen increasingly more often, unless we recognise the dangers in this form of communication."

Professor Roberto Truzoli from Milan University added:

"The use of visual social media may emphasise the perception of narcissistic individuals that they are the main focus of attention.

"The lack of immediate 'direct' social censure, may offer them the opportunity to inflict aspects of their narcissistic personality, present themselves in a grandiose manner, and realise fantasies of omnipotence."

###

The study was conducted by Professor Phil Reed and Nazli Bircek from Swansea University, Dr. Lisa Osborne from the Abertawe Bro Moragannwg University Health Board, and Dr. Caterina Viganò and Professor Roberto Truzoli from Milan University.
spacer
Please see my article:   Do You Believe in Magic?  YOU Shall Become God's
So, now these photographic images are causing people to hate their own body, that was formed by GOD in HIS own Image.  Now the devil has you cutting and disfiguring our own bodies.  INSANE!   This is known as "CUTTING" and it is a manner of worshiping demons!!  Do you remember the story in the bible of the demoniac who  was known to cut himself??   BELIEVE IT OR NOT… this is what you are doing when you elect to use surgery on your own body.  This is the reason why people appear to be addicted to plastic surgery… THEY ARE!  IT is like any other addiction.  It is demonically inspired. 
Do people really ever look at people who are constantly getting plastic surgery?  They look so fake!  They are scary looking.  
spacer
I take pride in helping my patients look and feel their best. But 'selfie addiction' may point to underlying psychological concerns surgery can't fix.
Daria Hamrah
Opinion contributor
Are you worried by the difference you see when you look in the mirror and when you scroll through your camera roll? It turns out you are not alone. Today, more than ever, I'm approached by young adults and millennials seeking facial cosmetic procedures. This trend, fueled by social media and selfies, is increasing — and that is not necessarily a reason for excitement for surgeons like me.

I've practiced in the Washington/Northern Virginia area for 10 years and have seen this shift in my own office, but it is also a trend my colleagues around the nation have observed in recent years. According to the 2018 survey by the American Academy of Facial Plastic and Reconstructive Surgery (AAFPRS), the average number of surgical procedures is up 47% since 2013 with a 22% increase in Botox injections compared with that same year, revealing that facial cosmetic procedures, whether surgical or nonsurgical, continue to surge.

The selfie tsunami in cosmetic surgery

Today, facial rejuvenation is not the only reason why patients seek my services. Surgeons around the nation are noticing a gradual increase in the number of patients requesting the correction of minor flaws with very specific requests guided by the interpretation of their "selfies."

Instead, they refer to a selfie taken at an unnatural angle and at arm's length that completely distorts their appearance. It seems no one is using a mirror anymore but rather taking selfies to search for supposed flaws they can fixate on. This is largely fueled by constant comparisons of one's selfies on social media with thousands of others in the game of who shot the best angle and who is getting the most "likes."

Little do they know that selfies actively mislead people about how they look.

Smartphone cameras get better each year, but photos taken at arm's length produce a "fish eye" effect: Whatever's at the center of the photo is bigger, and things on the periphery are smaller. A study published in The Journal of the American Medical Association last year found that selfies taken 12 inches away make noses look 30% larger than they actually are.

I've found at least one way to overcome this challenge. In my practice, I use standardized photography for my consultations in order to show my patients a more objective view of their facial appearance. It also serves as a great teaching tool to demonstrate the distortions selfies can cause.

But the challenge is much greater than that.

Dissatisfaction is more than skin deep

Recent psychological studies suggest that the "selfie addiction" is a genuine medical condition and seems to be associated with low self-esteem, narcissism, loneliness and depression. The challenge for a surgeon is not only in trying to identify the patient's perception of their flaws and correct them, we must also identify our patient's expectations and true motivation to undergo a cosmetic procedure. This is important because, in some cases, the patient's psychological problems might be aggravated or not improve, no matter how much we think their appearance improved after a procedure.

In many ways, I feel more like a psychologist than a surgeon as I try to avoid minimizing my patient's concerns while also attempting to prevent the patient from landing in another doctor's office and undergoing a procedure that might make them feel worse. This is a sensitive issue that, in some cases, should involve a psychological consultation.

Some surgeries you regret:I was a transgender woman for 8 years — time I can't get back

Don't get me wrong, I am passionate about helping people to look their best and build their confidence, whether it is through surgery or just talking to them during consultations. If their requests are reasonable and I am convinced that the request isn't a result of a pathological obsession with a perceived flaw, known as body dysmorphic disorder, I gladly offer my services.

The requests range anywhere from complete facial rejuvenation like face-lifts, laser skin resurfacing, nose jobs and eyelid lifts, to nonsurgical "pre-juvenative" treatments like Botox and skin care for wrinkle reduction or fillers to balance their facial contours or pout up the lips. Of course, each procedure is performed in moderation and customized to the patient's needs and ideals, but identifying the right motivation is the art.

I have no doubt that selfies provide inadequate feedback about one's appearance and make people feel badly about themselves and their appearance, feeding an obsession that cannot be treated with surgery.Striking this balance is a challenge every surgeon should be aware of and every potential patient should be honest about.

Daria Hamrah is a facial cosmetic surgeon at NOVA SurgiCare in McLean, Virginia, and a fellow of the American Academy of Cosmetic Surgery. Follow him on Twitter: @Novasurgicare
spacer
Advances in photography are corrupting our world, not only turning us into narciscists, creating idols and providing fraudulent evidence, the new advances are taking us into realms far beyond our comprehension, discernment and control.  
If you speak to anyone with high security clearance, they will tell you that anything that you have seen is about 25 to 100 years behind what is actually developed and available to the elite.  I already do not trust anything I see or hear.   Unless I get a confirmation from the LORD.  This world is out of control and going down fast. 
spacer
The Image of Truth: Photographic
Evidence and the Power of Analogy
By: Jennifer L. Mnookin*
We have but Faith: We cannot know
For Knowledge is of things we see.
– Alfred Tennyson, In Memoriam'
How photography has completely change our legal system. 

Where

it used to be based on words either spoken in testimony, or written in documents that were verifiable,

now courts are required to consider not only photographs but all kinds of new technological evidence, which have not been proven and/or validated. 

Visual evidence that can be manufactured by the defendant himself.
Image manipulation is the art of transforming an image to convey what you want, rather than what the original image may have shown. This can be done for artistic reasons, but because of the power of the photograph to show true depictions of reality (and the high regard that people can hold for a picture as evidence), this can also be done for reasons of deceit. The process is sometimes known as airbrushing, after the tools that can be used to achieve the result, or photoshopping, after Adobe Photoshop, the most common image editing tool used in the digital age
spacer
Definition – What does

Image Enhancement

 mean?
Image enhancement is the process of digitally manipulating a stored image using software. The tools used for image enhancement include many different kinds of software such as filters, image editors and other tools for changing various properties of an entire image or parts of an image.
Need to colorize a recent shot of the Golden Gate? Trying to create a mosaic out of some photos of flowers? Image Tricks is a free picture editor for Mac that uses Core Image filters to liven up and transform your photo collection.
Also digitally frame and apply image masks to your favorite pictures and share them with family and friends. In a word, Image Tricks is an easy-to-use toolkit for making photos you take everyday more wonderful!
spacer
Photography changed everything in the visual arts — and it's changing again.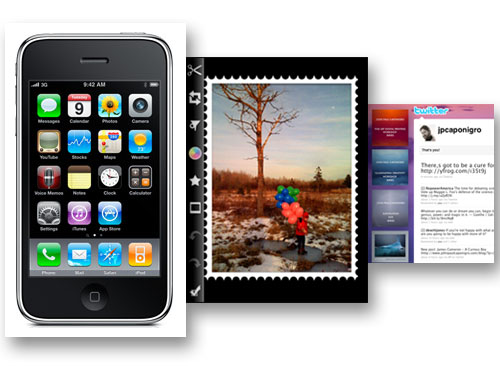 Photography advanced the objectives of representation. It provided extraordinary detail rendered with exceptional precision; never before had images looked so life-like. Photography did this so well, it spawned a reactive move towards abstraction in the plastic arts — drawing, painting, sculpture, etc.

REAL LIFE. REAL NEWS. REAL VOICES.

Help us tell more of the stories that matter from voices that too often remain unheard.

Photography also provided views into the world as we had never seen it with our naked eyes; freezing the motion of running horses, speeding bullets, shattering glass, and dripping liquid; zooming into the microscopic worlds of insects, crystals, the human blood stream, bacteria and viruses; zooming out to provide distant views of the earth, moon, planets, sun, stars, and even distant galaxies; opening a window into spectra invisible to the naked eye, infrared and x-ray are just two. Because of photography the world of images became more like the way we see it and our understanding of the world itself became less like the way we see it.

Photography changed our vision of the world by providing more access to more images drawn from more places and times in the world than ever before. Photography enabled images to be copied and mass-distributed. The media-sphere was burgeoning.

Photography changed the dominant way images are made — and we could all be a part of it. This was, perhaps, the most important development of all. Photography democratized making images. Making and distributing images became easier, faster, and less expensive.

Photography changed history. It changed events and how people reacted to them. It changed how history itself was made, recorded, stored, and retrieved. Its history is comingled with our history.

Photography's nearly 200 year history has been exciting. There are many great moments in photography's history. Here are a few important ones.

Upon its invention, in the early 19th century, portraits were no longer limited to the wealthy; people with average economic means could commission portraits from professional photographers for relatively affordable prices. Almost anyone could possess a photograph.

In the late 19th century, companies like Eastman Kodak manufactured affordable cameras, ready-made film, and provided processing and printing services. Suddenly, average citizens could easily take photographs and have them developed and printed within days and later hours, at increasingly affordable prices. ("You press the button. We do the rest.") Almost anyone could be a photographer.

In the mid 20th century, Polaroid invented a camera that produced a print immediately after exposure, self-developing within a minute, before the photographers eyes, in broad daylight. Almost anyone could produce prints.

In the final years of the 20th century, the first cell phones capable of producing and distributing photographs in seconds, for almost no cost, became available. Almost anyone could mass distribute photographs.

Photography's constant move towards ease, speed, economy, and ubiquity continues today and it has recently reached a new critical apex.

In the first decade of the 21st century, Apple released the iPhone (2007) and a host of independent applications followed, designed to preview, make, process, enhance, and distribute photographs in seconds. Photography just got easier, faster, less expensive, and more ubiquitious. It's not that the iPhone does anything that can't be done with other devices, but now doing those things is faster and more convenient. It's not that other cell phones can't do similar things, but none of them do so much, so well. That the iPhone does so much, so easily, so well, comes to hand so readily, and provides such connectivity (while performing a much larger array of other functions) is what makes it truly extraordinary. Never before has this much functionality converged in a single portable device, one that fits in your pocket or on your belt. This convergence of functionality creates extraordinary possibilities.

5-15 seconds Make and save image
15-30 seconds Process an image
15-30 seconds Comment on an image and transmit it to others
15-30 seconds Find other people's images
15-30 seconds Comment on other people's images or put them to other uses

In about a minute you can make, process, comment on, and distribute an image. It can take you a similar amount of time to do the same with someone else's image.

If you haven't done it yet, try it now. I just did. Doing this will change the way you experience and think about photography.

The immediacy of the process is extraordinary. For better and for worse, it can lead to greater spontaneity. It's an exceptional tool for enabling creative discovery and communication. It's sometimes highly informative and always highly entertaining. If you use an iPhone (or another smart phone)… It will change the way you make photographs. It's likely that it will change how you interact with and what you do (or don't do) with your photographs – and perhaps other people's photographs too. It may even change the kinds of photographs you make. It's done all this for me. In short, smart phones change photography. And photography changed our world.

In future posts, I'll explore many aspects of this brave new world of possibilities — tools, techniques, practices, and uses for cell phone photography. I'll highlight new opportunities and provide perspective. I expect to challenge my understanding of what photography is and can be and the many uses it can be put to.

I look forward to your comments as we navigate these changing waters together.
Check out the rest of this article by clicking the link above.
Feb 16 2018
Imagine  buying an internet-enabled surveillance camera, network attached storage device, or home automation gizmo, only to find that it secretly and constantly phones home to a vast peer-to-peer (P2P) network run by the Chinese manufacturer of the hardware. Now imagine that the geek gear you bought doesn't actually let you block this P2P communication without some serious networking expertise or hardware surgery that few users would attempt.

This is the nightmare "Internet of Things" (IoT) scenario for any system administrator: The IP cameras that you bought to secure your physical space suddenly turn into a vast cloud network designed to share your pictures and videos far and wide. The best part? It's all plug-and-play, no configuration necessary!

I first became aware of this bizarre experiment in how not to do IoT last week when a reader sent a link to a lengthy discussion thread on the support forum for Foscam, a Chinese firm that makes and sells security cameras. The thread was started by a Foscam user who noticed his IP camera was noisily and incessantly calling out to more than a dozen online hosts in almost as many countries.

Turns out, this Focscam camera was one of several newer models the company makes that comes with peer-to-peer networking capabilities baked in. This fact is not exactly spelled out for the user (although some of the models listed do say "P2P" in the product name, others do not).

But the bigger issue with these P2P -based cameras is that while the user interface for the camera has a setting to disable P2P traffic (it is enabled by default), Foscam admits that disabling the P2P option doesn't actually do anything to stop the device from seeking out other P2P hosts online (see screenshot below).

This is a concern because the P2P function built into Foscam P2P cameras is designed to punch through firewalls and can't be switched off without applying a firmware update plus an additional patch that the company only released after repeated pleas from users on its support forum.
spacer
hologram
NOUN
1A three-dimensional image formed by the interference of light beams from a laser or other coherent light source.

1.1

A photograph of an interference pattern which, when suitably illuminated, produces a three-dimensional image.
Holograms are photographic recordings of 3D scenes. Unlike a camera, which captures one view through a small viewer focused by a lens, holograms capture an entire light field which allows them to recreate the 3D scene. Shimmery 2D projections, like pre-recorded Pepper's ghost illusion, are often confused with 3D holograms. Pepper's Ghost Tutorials https://www.youtube.com/watch?v=ygMXT… https://www.youtube.com/watch?v=7YWTt… instagram.com/thephysicsgirl facebook.com/thephysicsgirl twitter.com/thephysicsgirl physicsgirl.org
To Watch this Video on YOUTUBE:

  CLICK HERE
spacer
The essential device employed to stage the illusion is an optical beam splitter operated in reverse to combine two images towards the audience's point of view. The beam splitter element is typically a large, flat sheet of ordinary glass. The image of one scene is reflected from the glass surface towards the viewers, and the image of a second scene is transmitted through the glass. The stage lighting is controlled to selectively illuminate the scenes, but not the glass itself, which is invisible to observers. The combined image is genuine and not an illusion; the illusion consists of the audience not detecting the glass.
spacer
Holographic telepresence technology is fast becoming a part of our life. We're halfway through 2019 and we can already see hologram-based trends catching up. There is a huge following regarding the use of holographic images in the entertainment, medical, and education sector today, and the market will only continue to grow in the coming years.

What is a Hologram?

The hologram is a 3D photographic technique that projects an image on the other side and is visible without the need for 3D glasses. The holographic camera uses a laser beam that is split into two identical beams. One creates a live map of the image to be projected and the other is a reference beam that is directed onto the recording medium. The image projected looks very realistic and is projected in 3D. In reality, most holograms are advanced versions of the Pepper's ghost illusion.

There are many types of holograms, such as the transmission holograms, where light is shined through them and the image can be seen from the other side. The other one is the rainbow holograms that are there on credit cards and driving licenses and are used for security purposes

Holographic technology is going to be a game-changer and is set to revolutionize many industries. I will discuss a few industries that are/or will be impacted by this technology in the later parts. Imagine the endless possibilities in real estate, defence, 3D mapping technologies, interior designing, emergency medical care in remote areas, manufacturing and many more, where holographic technology will have a beneficial effect on.

Holographic Telepresence at Meetings and Events

Holograms are slowly making inroads in events and meetings. These enhanced holograms can beam:

A speech/demo by the company's CEO/external speaker to employees/audience at different locations, in real-time or pre-recorded, that is 2 way visual and auditory interaction

Live presentations with concepts that are better conveyed across through mediums such as live videos and animated tactile and interactive content displayed on screens. This not only saves on the logistical cost (of flying and accommodation of the presenter, etc), the experience is also engaging and exhilarating.

Holography in the Entertainment Industry

Holograms are increasingly being depicted in a lot of science fiction movies — from Star Trek, Avengers, Iron Man to shows like 'The 100', the concept of projecting images or to recreate something without it physically being there is very exciting. Musicians like Frank Sinatra, Michael Jackson, Elvis Presley, and Tupac Shakur have also had their performance, virtually resurrected as a type of hologram.

Bands can also perform at multiple venues around the world simultaneously. As a matter of fact, the digital versions of entertainers or celebrities will soon become increasingly common in the approaching future.

Holograms in TeleMedicine

Holograms could bring about a huge change in the medical industry — in educational applications, diagnostics, and surgery. The latest advancement that is going to transform the medical care industry is the 'Holodoctors' or holographic telepresence doctors.

Already launched by an Australian community care provider, the Silver Chain Group, partnered with Microsoft, uses the enhanced medical mixed reality (EMMR) technology. As a global first, the healthcare professional will be able to 'holoport' into the patient's home.

The patients will be able to view them through the headgear while the care provider or the visiting nurse uses the HoloLens to access to clients' medical information through a holographic dashboard. The doctor can "see through the eyes of the nurse" to check on the patient.

This technology will change the face of medical care, especially for patients living in remote locations or those who are bedridden have access to specialists without having to travel a long distance. Medical diagnosis and treatment line can also be shared in real-time with the patient and the family members across globally.

Holographic Telepresence Technology in your Smartphones

Companies — like HoloFlex — will also greatly impact your smartphone experience. A flexible holographic phone with an OLED display might become the future of smartphones. By bending and tilting the screen to get the best angle, light is dispersed in multiple directions by the many tiny fisheye lenses covering the screen, thereby conjuring a stereoscopic image that looks like a hologram.

Vodaphone has also leveraged itself on Microsoft's Hololens to bring to the world the first holographic phone call using 5Gtechnology. Through the use of mixed reality integrated into the real world, they created a virtual-world call between the Manchester City Women FC team's captain and a soccer fan.

Market Research and Trends for 2019

The holographic imaging market growth in the forthcoming years:

According to the study by Marketsearch, the hologram market will register a 27.3% CAGR in terms of revenue in the next five years and the global market size will reach US$ 120 million by 2024, from US$ 29 million in 2019.

Holographic Imaging Market size was valued at USD 331 million in 2017 and is expected to witness 34% CAGR from 2018 to 2024.

According to GMInsights: U.S. Holographic Imaging Market Size, By Product, 2017 & 2024 (USD Million)

Holograms — What's Next?

Holographic telepresence technology that you can touch, feel, and interact will soon be a reality. Maybe even seeing holographic objects floating in mid-air and see them walking side-by-side you on your commute! The possibilities are endless; there are no limits to how these holograms could be used in the future.
This technology is fast-evolving and gaining momentum, and will soon make a big difference in many industries as well as revolutionize our daily lives.
The technology at present is still priced very steeply. Larger corporations may be able to afford it, but hologram telepresence remains out of reach to the mass public. With that said, we cannot deny the growing interest in holographic telepresence technology as companies compete against each other to be the first-mover in the industry.

We are only seeing the beginning of the value of holographic telepresence and as the innovators and developers continue to develop the technology, holograms will become an integral part of society.

WinimyAI — Paving the Way Forward

Winimy AI with its award-winning voice AI concierge and wayfinding solutions is partnered with ARHT Media, the world leaders in holographic telepresence, to offer the first complete end-to-end solution for the creation, transmission, and delivery of lifelike digital holograms. This technology is going to transform the way events and conferences happen.

We have several ideas and resources to implement various holographic telepresence applications. Do you want to work together to experience the effect of holographic telepresence technology? Then contact us at versa@winimy.com or check us out at https://winimy.ai
spacer
PHOTOGRAPHS, TELEVISION, MOVIES, INTERNET and CELLPHONE have completely changed our lives and I do not believe it is in anyway for the better.  It seems to me that they have indeed stolen our souls and turned our society into mindless idiots, with no sense of reality, desperate to create for themselves the "perfect world" and "perfect selves" they perceive through the media.  And willing to sell our souls to get it.