WHO in their RIGHT MIND, would ever want to take a Vaccine rushed to market by Johnson & Johnson.  After what we have learned about Johnson and Johnson, I am amazed that ANYONE buys ANY of their products!!  How heartless do you have to be to knowingly and deliberately do irreparable damage to babies???  Damage that will not be detectable until much later in their life.  Johnson and Johnson caused cellular damage and disease to millions maybe billions of our children.  That thing that is most disturbing is that they do not even care.  When they were caught, tried and found guilty and ordered to pay damages, they have done everything in their power to keep the poor victims from even getting any recompense for their damage or loss at the hands of this evil corporate entity.  
They want to argue that you cannot prove without a doubt that they directly caused the problems.  First of all, we have written documentation that they knew of the risk, and did everything possible to cover it up.  But beyond that, their response is a typical corporate defense… PROVE IT.!  They know darn well and knew at the time, that these problems would take a great deal of time to become detectable, therefore opening the opportunity for them to argue reasonable doubt.  
Johnson and Johnson has proven beyond a shadow of a doubt that they are a heartless corporate tyrant with no concern at all for the people who purchase their products.  And yet, you are expected to open yourself up to being injected with a totally unproven vaccine, made in an experimental method that is totally untested, rushed to market without any of the normal processes for securing its safety, while they are given immunity to any accountability for any damages or injury to anyone who takes it.   ARE YOU INSANE???
If you have not already viewed my earlier article on this topic, check it out:
spacer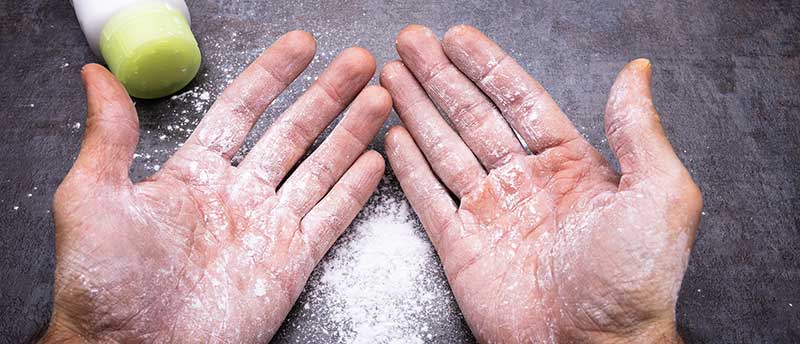 Johnson & Johnson is a huge company that makes a wide variety of health-related products:

Consumer health products like talc powder products, shampoos, and lotions

Medical devices including surgical tools and implants (like artificial knee and hip joints)

Over-the-counter and prescription medications like Benadryl, Invokana, Rogaine and Tylenol

Most people use (or have used) Johnson & Johnson products on a regular basis, and there's no doubt that the company has become a staple of the American – and international – health product industry.

What many people don't know, however, is that Johnson & Johnson has been named in hundreds of thousands of lawsuits – along with various subsidiaries like Janssen, Ethicon and DePuy – over the safety of its products. In the interest of giving consumers the details they need to make informed choices, we've provided an overview of the biggest legal challenges faced by Johnson & Johnson, and why everyone should be aware of the safety issues at the heart of these disputes.

Johnson's Baby Powder & Shower-to-Shower Body Powder

The Product: Johnson's Baby Powder has been a staple cosmetic for over a century. Made from the naturally occurring soft mineral talc, baby powder has been encouraged by Johnson & Johnson for use in daily feminine hygiene routines. A more recent creation, Shower-to-Shower Body Powder has also been used for cosmetic and hygiene purposes for several decades.

The Claims: Citing studies and internal company documents as far back as the 1970s, plaintiffs in talcum powder lawsuits have claimed that the use of talc-based powder products can cause ovarian cancer. While Johnson & Johnson and Imerys Talc America (J&J's talc supplier) deny these claims, jury awards have handed the company several trial losses with high compensatory damages and even higher punitive damages.

Eligibility: If you or a loved one was diagnosed with ovarian cancer and have used Johnson's Baby Powder, Shower-to-Shower Body Powder, or other talc-based products as part of your daily hygiene routine, you could be eligible to receive compensation to pay for cancer treatments.

Read More About Talcum Powder Lawsuits

Ethicon Physiomesh & Gynecare TVT Abbrevo

The Device: Surgical mesh is used in a number of different ways, such as to repair hernias or repair transvaginal pelvic organ prolapse. Introduced in the 1950s, surgical mesh was grandfathered into the FDA's authority to regulate medical devices, and as a result, it was not until relatively recently that enough evidence of problems has become available to change the device's classification.

The Claims: Hernia mesh and vaginal mesh lawsuits range in claims from pain and discomfort to allergic reactions, infections, and even perforation or erosion into nearby organs and tissues. In many cases, the condition initially treated with the mesh (i.e., hernia or pelvic organ prolapse) recurs as well, requiring additional surgeries to remove the mesh and repair damage.

Eligibility: Anyone who has experienced problems with hernia mesh or vaginal mesh may be eligible to file a lawsuit related to hernia mesh or vaginal mesh to recover money paid for additional surgeries, medications, and other treatments related to their complications.

Read More About Hernia Mesh Lawsuits

DePuy Synthes Hip Replacement Implants

The Device: DePuy started as an independent business, but was purchased by Johnson & Johnson in 1998. Among other things, the company specialized in a line of hip replacement components, including the DePuy Pinnacle Acetabular Cup System, DePuy ASR Acetabular System, and DePuy ASR Hip Resurfacing System.

The Claims: Thousands of individuals have filed claims against Johnson & Johnson related to DePuy hip replacement implants, asserting that the joint components have led to severe complications like metal poisoning (metallosis), allergic reactions, dislocations, fractures, and deep-vein thrombosis, among other things.

Eligibility: Individuals who suffered from a severe complication after receiving an artificial hip joint could receive compensation to pay for additional surgeries, such as resurfacing or replacement of the joint, as well as follow-up care and related costs.

Read More About Hip Replacement Lawsuits

Xarelto

The Drug: With more than 20,000 Xarelto lawsuits filed against Johnson & Johnson, this prescription blood thinner is one of the largest subjects of litigation in this group. As one of the first of a new generation of anticoagulants, Johnson & Johnson failed to develop an antidote for Xarelto when it was introduced, leaving patients without a way to counteract the effects of the drug if something should go wrong. The lack of an antidote has led the Institute for Safe Medication Practices to declared blood thinners like Xarelto and Pradaxa to be among the most dangerous prescription drugs available on the market today.

The Claims: The vast majority of claims by plaintiffs in Xarelto suits are related to severe bleeding events, in some cases resulting in death by exsanguination. J&J's failure to properly inform patients that no antidote was available led to pain and suffering, especially since other blood thinners with antidotes exist, such as warfarin, and could have been used instead of Xarelto. Several verdicts have gone against Johnson & Johnson, but the company is appealing those verdicts and continuing to fight against new lawsuits as they are filed.

Eligibility: Patients who were prescribed Xarelto and experienced a severe bleeding event could be eligible to submit a legal claim against Johnson & Johnson to cover the costs of extended hospital stays and other expenses related to treatment. Surviving family members may file on behalf of a loved one who passed away due to severe bleeding after taking Xarelto.

We are not accepting Xarelto cases at this time. 

Read More About Xarelto Lawsuits

Invokana

The Drug: This prescription drug is used to treat type 2 diabetes by blocking a specific protein in the bloodstream (SGLT2), which prevents glucose (sugar) from being reabsorbed into the body. Canagliflozin, the active ingredient in Invokana, was developed by Janssen Pharmaceuticals (a division of J&J) and the Japanese drugmaker Mitsubishi Tanabe Pharma.

The Claims: Diabetics are already at a higher risk of many health conditions, but large-scale studies have shown that taking Invokana can put them at even higher risk for some severe problems. The most common side effects of Invokana claimed in lawsuits include diabetic ketoacidosis — a potentially deadly blood acid condition — kidney failure, and pancreatitis. A host of other side effects are also associated with the drug, from dehydration and constipation to urinary problems and even greater risk of broken bones. Some of these risks apply to all SGLT2 inhibitors, not just Invokana.

Eligibility: Patients who have experienced an amputation, ketoacidosis, or kidney failure may have recourse to file a lawsuit against Johnson & Johnson for failing to properly warn of these severe side effects. Next of kin may also sue on behalf of family members who passed away due to any of these complications.

We are not accepting Invokana cases at this time. 

Read More About Invokana Lawsuits

Risperdal

The Drug: Risperdal is a prescription drug used to treat schizophrenia in adults, but it has slowly grown in practice to treat a number of psychological disorders in people of all ages – despite not having been approved by the FDA for all of those uses. Off-label uses of Risperdal include treatment of ADHD, anxiety, and "agitation." The U.S. Department of Justice fined Johnson & Johnson $2.2 billion because of its marketing of these and other off-label uses, making it the largest healthcare-related fine in history.

The Claims: Plaintiffs in Risperdal lawsuits claim that taking the drug can lead to a higher risk of serious health problems, including gynecomastia (enlarged breasts), heart attack, and stroke. Elderly patients with dementia are at an even higher risk of death than others, and as such the FDA now requires a black box warning on Risperdal stating that risk. Less severe side effects include headache, constipation, tiredness, and sexual problems.

Eligibility: Parents of adolescent boys who have developed gynecomastia after taking Risperdal may be able to seek compensation for treatments and other expenses related to this side effect.

We are not accepting Risperdal cases at this time. 

Read More About Risperdal Lawsuits

Concerta

The Drug: Concerta is a prescription drug approved by the U.S. Food and Drug Administration (FDA) to treat attention-deficit/hyperactivity disorder (ADHD), and it contains methylphenidate – the same active ingredient as the more well-known Ritalin, which is made by Novartis. With more than 6 million children who have been diagnosed with ADHD, that's a lot of prescriptions each year!

The Claims: The most concerning claim is that Concerta can cause severe depression and suicidal thoughts, prompting attempts to commit suicide – even in children as young as 7 or 8 years old. The drug can give rise to other mental health conditions, such as anxiety, agitation, and hallucination. Physical side effects of Concerta include seizure, priapism, gastrointestinal problems, and uncontrolled tics.

Eligibility: Parents whose children have been prescribed Concerta and experienced any severe side effects could be eligible for compensation related to additional treatments for their children and associated costs.

We are not accepting Concerta cases at this time. 

Read More About Concerta Lawsuits

Talk to a Legal Expert Today

If you believe you or a loved one may be eligible to file a lawsuit against Johnson & Johnson for one of these products, you should talk to a lawyer as soon as possible. They will be able to assess your situation with a free case review and provide you a realistic evaluation of your potential to receive compensation.

To start the process, simply choose the appropriate link below, based on which product affected you:
Johnson & Johnson also argued that the cosmetic talc used in the company's products was not responsible for the victim's cancer diagnosis. At the conclusion of the trial, the jury returned a verdict in favor of Fox's family and said that Johnson & Johnson was liable for fraud, negligence and conspiracy.
Oct 14, 2019

J&J shares were down 0.3% to $130.97 at 10:42 a.m. in New York. Some

critics say the company's legal woes suggest it valued profit above all else.
Jun 22, 2019

Oklahoma's attorney general, Mike Hunter, is suing Johnson & Johnson for billions of dollars for its alleged part in driving addiction and overdoses in his state in the first full trial of a drug maker over the opioid epidemic….
"I think it's fair to characterize Johnson & Johnson as a kingpin in our opioid crisis," he said.
But Hunter's lawsuit has put the wider industry in the dock, too, by laying out how opioid manufacturers worked together to drive up sales by using their huge resources to influence medical policy and doctor prescribing. Hunter said the strategy was motivated by the industry's "greed" as profits surged.
Johnson & Johnson – $120 Million in Settlements. While Johnson & Johnson has refused to settle many of the lawsuits against them, the company decided to settle 2,790 mesh lawsuits in 2016. The allocated $120 million for these lawsuits was again against vaginal mesh products produced by the company's subsidiary, Ethicon.
News Alert
spacer
It is about time that Johnson & Johnson pulled this product.  They want to gain some kind of social credit for something they should have done back in 1958 or 1972?  Seriously?  The reason they have kept it on the market all this time is because it has remained one of their biggest money makers.  WHY/  Because most people probably don't even know about the lawsuits, and even if they do, they are likely buying into the lies put forth by the company and the medical community.  Most Americans are still under the mistaken assumption that our system is looking out for their good.  Such a huge mistake it will cost them everything.  
Johnson & Johnson will stop selling talc-based baby powder
(CNN) Johnson & Johnson is abandoning a product that it may be most identified with and has been selling for more than 100 years — talc-based baby powder.

The company said on its website Tuesday that it had re-evaluated its products in light of the novel coronavirus in March and stopped shipping hundreds of items in the US and Canada. The purpose was to place a priority on its high-demand products and to make room for social distancing at its manufacturing and distribution facilities.

The company said it was permanently discontinuing about 100 products, including Johnson's Baby Powder. This will only impact sales in the US and Canada. It will continue to sell its products in other markets. The company says there has been a decline in demand for the powder.

The company does have a cornstarch-based baby powder that will remain on the market.


Johnson & Johnson said it remains confident in the safety of the product, but there have been tens of thousands of lawsuits filed by women who have developed ovarian cancer after regular talcum powder use.

The cases are in various stages in courtrooms around the country. A handful of talcum powder companies have put warning labels on their products, but Johnson & Johnson argued such a label would be confusing, because it stood by its product.

Some scientific studies have shown that women do have an increased risk of ovarian cancer with talc use in the genital area, but others do not.

Most studies suggest more research is needed.

A separate set of lawsuits tied the product to mesothelioma. Scientists in those trials testified that they found asbestos in samples of the product. The company argued that their product was asbestos free. Talc is often mined near asbestos, but since the 1970s, talc used in all consumer products has been required to be asbestos-free.

The company said stores can continue selling its existing inventory until it runs out.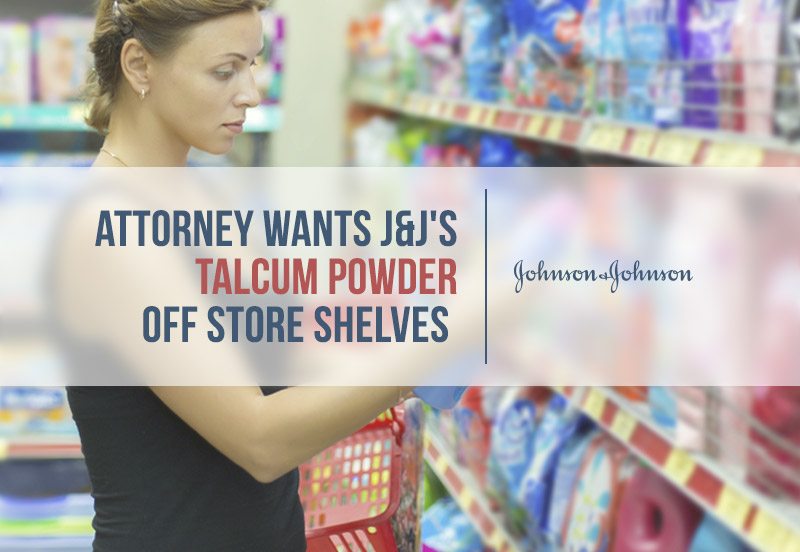 In the wake of two multi-million dollar jury verdicts, Johnson & Johnson faces another wave of lawsuits filed by women and surviving members of families who claim the company's talcum powder caused ovarian cancer. Plaintiff's attorneys want the drug giant to pull its iconic baby powder and other talcum products from the market.

Two juries recently found J&J liable for hiding the risk of ovarian cancer linked to its Johnson's Baby Powder and Shower-to-Shower products. The first February verdict awarded Jackie Fox's estate $72 million after she filed a suit in Missouri claiming talcum powder caused ovarian cancer. She died before the trial was over. Gloria Ristesund filed the ovarian cancer lawsuit that led to a $55 million award early in May.
https://www.cbs42.com/news/will-johnson-johnson-remove-talcum-powder-from-stores-after-recent-lawsuits/957432203

Now, J&J faces more than 1,000 talcum powder lawsuits. Women used talcum powder for decades for feminine hygiene. While other companies switched to cornstarch, J&J did not. Attorney Ted Meadows said the company should warn women about the risk of ovarian cancer with talcum powder use and wants them to pull it off store shelves.

"In talking to these women — and as a believer in the civil justice system in this country — [filing lawsuits] is a way to get the powerful in this country to do what they should," Meadows said in a WIAT News 42 interview. "For Johnson & Johnson it is decades in the making. They should have been warning about the risk of ovarian cancer from genital talc use as early as the 1982 time frame."

Meadows went on to say that his experts found that 10 percent of all ovarian cancer diagnoses each year are directly attributable to genital use of Johnson's Baby Powder.
spacer
A Reuters exposé released today revealed that since at least 1971 to the early 2000s, Johnson & Johnson's executives, mine managers, scientists, doctors and lawyers knew that the raw talc and some finished powders used in its talcum products such as Baby Powder contained the cancer-causing mineral asbestos. This may be the final nail in J&J's litigation coffin.

"It is outrageous, but we are not shocked by the news that Johnson & Johnson covered up the dangers of its talcum products for decades," said Beasley Allen founder, Jere Beasley. "These products have killed a number of our clients' family members and many others, yet Johnson & Johnson continues to deny, deny, deny any culpability in the deaths linked to its products over the years. It is a true shame that it has taken this long to expose the company's deception. J&J has lied to the government regulators, the American Cancer Society and, more importantly, the women and men who used the talc products."

The Reuters story was based on its review of documents and trial related testimony, including depositions. The evidence reviewed shows that those in the company's top ranks "fretted over the problem and how to address it while failing to disclose it to regulators or the public." The documents also reveal how the company influenced U.S. regulators who were planning to limit the use of asbestos in cosmetic talc products as well as scientific research on the health effects of talc.

The news agency reported that one of the earliest mentions that J&J's talc was tainted was found in reports from 1957 and 1958 from a consulting lab. Over the next approximately six decades, reports by the company's own scientists, outside labs and J&J's talc supplier showed similar findings. It cited one of the first known cases linking the use of asbestos-containing talc to mesothelioma.

Mesothelioma is a rare and deadly form of cancer that develops in the lining of the lungs, as well as other internal organs. The disease can lay dormant for 10 to 50 years. But once diagnosed, mesothelioma generally kills within 12 to 24 months.

The case cited by Reuters involved Darlene Coker, who succumbed to mesothelioma, but not before suing J&J. However, the company was able to avoid handing over damning internal documents until recently. Approximately 11,700 plaintiffs now claim J&J's talc caused their cancers, including women who say the frequent use of talc caused their ovarian cancer.

Beasley Allen is one of several law firms representing plaintiffs in the wave of lawsuits against J&J over its talcum-based products and the link to cancer, including ovarian cancer. The firm has been privileged to represent thousands of women who developed ovarian cancer after using talcum powder in the genital area. Since February 2016, the firm has tried seven cases with six going to verdict. The firm obtained favorable verdicts on behalf of five plaintiffs totaling more than $724 million.

Ted Meadows heads up our firm's Talc Litigation Team and Leigh O'Dell is Co-lead Counsel in the MDL, which is located in a New Jersey federal court.

Johnson & Johnson suffered another blow in July when a New Jersey state judge said a $117 million verdict against Johnson & Johnson and its talc supplier Imerys Talc America would stand. The lawsuit filed by Stephen Lanzo III and his wife against Johnson & Johnson and Imerys alleged that Stephen's decades-long use of Johnson's Baby Powder regularly unknowingly exposed him to asbestos, which led to his mesothelioma diagnosis.

Beasley Allen lawyers will continue to fight for the victims handed death sentences after using J&J's talcum products in courtrooms throughout the country. For more information to discuss potential claims consumers can contact Beasley Allen for a free consultation.

Sources: Reuters, Beasley Allen, Law360
spacer
Johnson & Johnson said it received subpoenas from the Justice Department and the Securities and Exchange Commission.
spacer
Over the years, 19,400 lawsuits have alleged the company's talc-based baby powder contains asbestos.
1 year, 4 months ago
spacer
Johnson & Johnson said on Friday it is recalling around 33,000 bottles of baby powder in the United States after the U.S. health regulators found trace amounts of asbestos in samples taken from a bottle purchased online. Yahaira Jacquez reports.
spacer
This is absolutely really hilarious to me because it's so sick. It's so ridiculous. And it shows you how blind the people in this country really are. But you should watch this and share this with people close to you who are believers and who want to get the shot when it comes out and is made available, wink, wink, even though it's already prepared, we already know what they're planning on doing.
But the story is out there. And I have to be careful what I say about the who, and not talking about the bamboo, but YouTube has such ridiculous, ridiculous guidelines as far as questioning that. So I'm not speaking on the who, but I am speaking about this company, Johnson and Johnson, because today stories have come out that Johnson and Johnson are now beginning phase three trials.
Website: http://www.clownworldnews.net/
Bitchute: https://www.bitchute.com/channel/TpsvntSJoM0f/
Facebook: https://www.facebook.com/Clown-World-News-112904343800702
The company called the trial "fundamentally unfair" and says it plans to appeal.
The company said it's voluntarily recalling one lot of its baby powder after the FDA found trace amounts of asbestos in a bottle purchased online.
spacer
The four plaintiffs alleged asbestos in the company's talc-based products caused their cancer.
spacer