TAGS: Hybrid Robots, NanoTechnology, Ray Kurzwell, Priest Simulator, Another Gospel, Another Jesus, Becoming God, False Messiahs, False Christs, St. Paul, Kanye West, YESUS, Neville Goddard, grandiose delusion, Son of Man, Sons of God, Salvation, Transhumanism, Return of Jesus, Satanic Deception, Imagination, Jesus Impersonators,
In our Postmodern world, where even churches and their leaders have lost sight of truth and all things spiritual, folks are not prepared for His return and likely would not even recognize Him when arrives.  Just as the Jews before us, we have built our own ideas and opinions of who God is and how He should present himself.  Humankind has been grown fat, lazy and arrogant.  Shaping God into their own image, and even convincing themselves that they are God or at least His replacement.
As in all things, this is no surprise to GOD.  He knew it would happen.  And, as in all things, he warned us ahead of time.  It his desire that we not be deceived.  Take heed to the warning.
Spacer
Matthew 24

20 For many shall come in my name, saying, I am Christ; and shall deceive many.

23Then if any man shall say unto you, Lo, here is Christ, or there; believe it not.

24For there shall arise false Christs, and false prophets, and shall shew great signs and wonders; insomuch that, if it were possible, they shall deceive the very elect.

25Behold, I have told you before.
This warning is repeated nearly word for word in the book of Mark.  
Mark 13

6 For many shall come in my name, saying, I am Christ; and shall deceive many.

21And then if any man shall say to you, Lo, here is Christ; or, lo, he is there; believe him not:

22For false Christs and false prophets shall rise, and shall shew signs and wonders, to seduce, if it were possible, even the elect.

23But take ye heed: behold, I have foretold you all things.
Dositheos the Samaritan (mid 1st century), he wished to persuade the Samaritans that he himself was the Messiah who was prophesied by Moses.[16] Dositheus pretended to be the Christ (Messiah), applying Deuteronomy 18:15 to himself, and he compares him with Theudas and Judas the Galilean.[16][17]
Sabbatai Zevi (alternative spellings: Shabbetai, Sabbetai, Shabbesai; Zvi, Tzvi) (b. at Smyrna 1626;[12] d. at Dulcigno (present day Ulcinj) 1676), a Sephardic ordained rabbi from Smyrna (now İzmir, Turkey), who was active throughout the Ottoman Empire and claimed to be the long-awaited Messiah. He was the founder of the Sabbatean movement, whose followers subsequently were to be known as Dönmeh "converts" or crypto-Jews.[13] One of the most important messianic movements, and whose influence was widespread throughout Jewry. His influence is felt even today. After his death, Sabbatai was followed by a line of putative followers who declared themselves Messiahs and are sometimes grouped as the "Sabbethaian Messiahs".[14
18th century
19th century
20th century
John Hugh Smyth-Pigott (1852–1927). Around 1890 Smyth-Pigott started leading meetings of the Agapemonite community and recruited 50 young female followers to supplement its aging population. He took Ruth Anne Preece as his second wife and she had three children named Glory, Power and Hallelujah.[12] The house which may have belonged to Smyth-Pigott in St John's Wood was visited by John Betjeman in his film Metro-Land. It is built in the neo-gothic style. It is currently the home of the television presenter Vanessa Feltz and was previously the home of Charles Saatchi.[13] Smyth-Pigott died in 1927 and the sect gradually declined until the last member, sister Ruth, died in 1956.[14] Her funeral in 1956 was the only time when outsiders were admitted to the chapel.[15]
Haile Selassie I (1892–1975) did not claim to be Jesus and disapproved of claims that he was Jesus, but the Rastafari movement, which emerged in Jamaica during the 1930s, believes he is the Second Coming. He embodied this when he became Emperor of Ethiopia in 1930, perceived as confirmation of the return of the Messiah in the prophetic Book of Revelation 5:5 in the New Testament, who is also expected to return a second time to initiate the apocalyptic day of judgment. He is also called Jah Ras Tafari, and is often considered to be alive by Rastafari movement members.[16]
Lou de Palingboer (1898–1968), the founder and figurehead of a new religious movement in the Netherlands, who claimed to be "the resurrected body of Jesus Christ".
Ernest Norman (1904–1971), an American electrical engineer who co-founded the Unarius Academy of Science in 1954, was allegedly Jesus in a past life and his earthly incarnation was as an archangel named Raphael.[17] He claimed to be the reincarnation of other notable figures including Confucius, Mona Lisa, Benjamin Franklin, Socrates, Queen Elizabeth I, and Tsar Peter I the Great.[18]
Krishna Venta (1911–1958), born Francis Herman Pencovic in San Francisco, founded the WKFL (Wisdom, Knowledge, Faith and Love) Fountain of the World cult in Simi Valley, California in the late 1940s. In 1948 he stated that he was Christ, the new messiah and claimed to have led a convoy of rocket ships to Earth from the extinct planet Neophrates. He died on 10 December 1958 after being suicide bombed by two disgruntled former followers who accused Venta of mishandling cult funds and having been intimate with their wives.
Jesu Oyingbo (1915–1988), a Nigerian man who proclaimed himself to be Jesus Christ returned.[19][20]
Ahn Sahng-hong (1918–1985), a South Korean who founded the World Mission Society Church of God in 1964, who recognize him as the Second Coming of Jesus. The World Mission Society Church of God teach that Zahng Gil-jah is "God the Mother", who they explain is referred to in the Bible as the New Jerusalem Mother (Galatians 4:26), and that Ahn Sahng-Hong is God the Father.[21]
Sergey Torop (1961–), a Russian former traffic cop who claims to be "reborn" as Vissarion, Jesus Christ returned, which makes him not "God" but the "Word of God". Also known as "Jesus of Siberia," Torop has an appearance similar to depictions of Jesus. He dresses in all white flowing robes and has long brown hair and a beard. Before claiming to be the Vissarion, Torop worked as a traffic policeman until he was fired in 1990. He founded the Church of the Last Testament and the spiritual community Ecopolis Tiberkul in Southern Siberia in 1990. The Church of the Last Testament has been described as being a mixture of beliefs from the Russian Orthodox Church, Buddhism, apocalypticism, collectivism, and with ecological values. The church currently resides on the largest religious reservation in the world in Siberian Taiga.[51][52]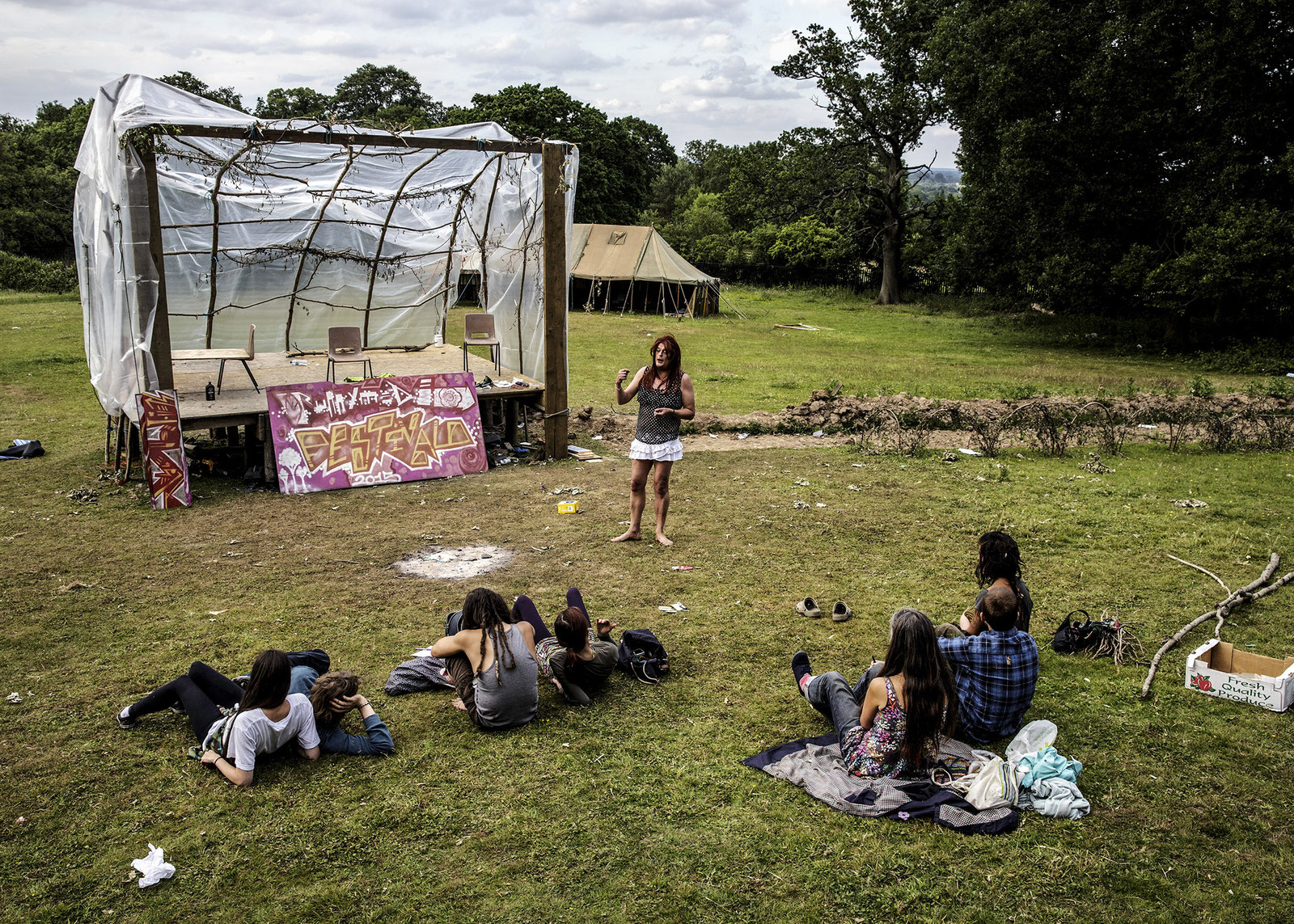 David Shayler gives a sermon as his cross-dressing alter ego, Dolores. David says his partial identity as a woman gives the Messiah practical insight into the world from a female perspective.   Jonas Bendiksen / Magnum Photos / The Last Testament (Aperture, 2017)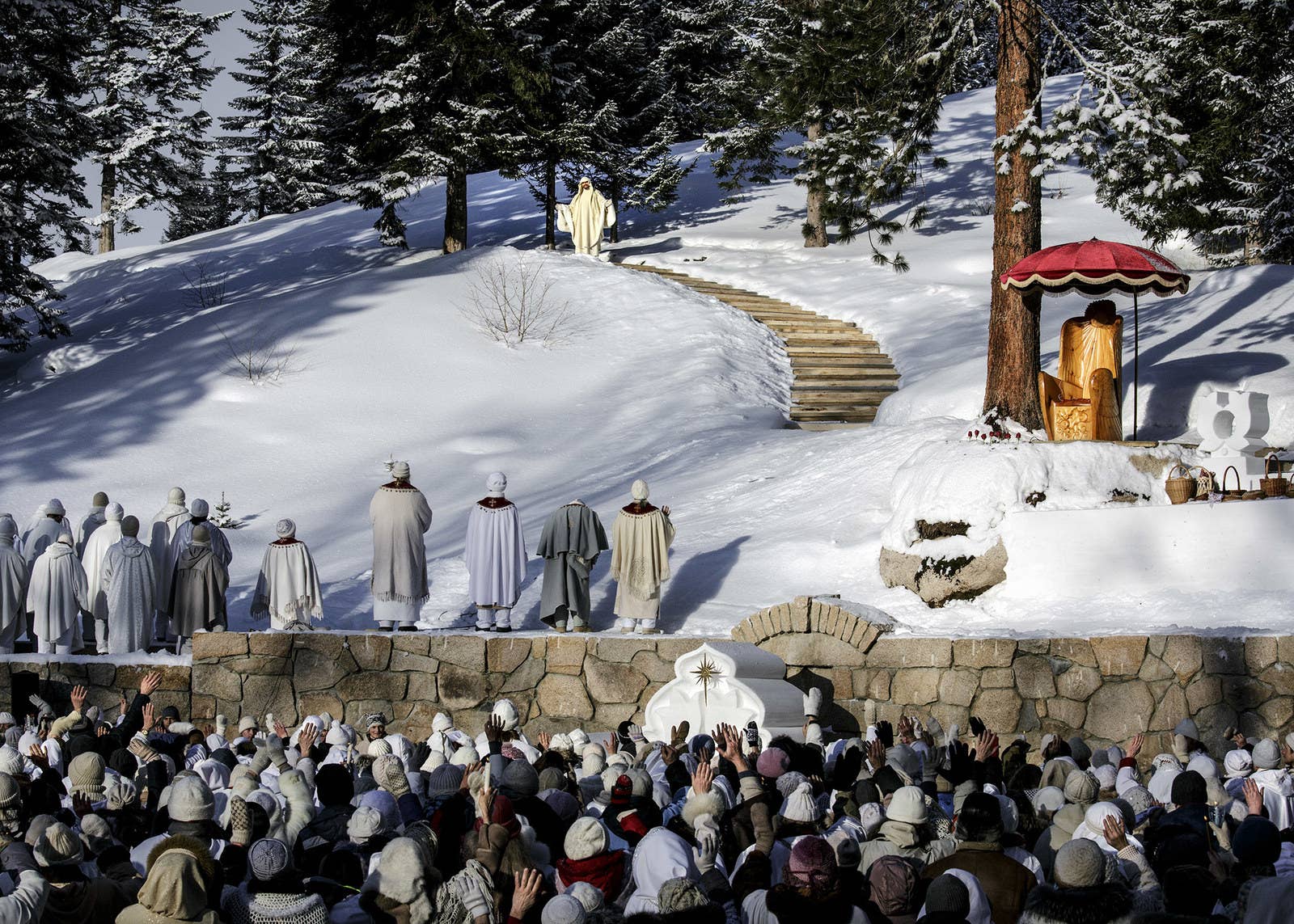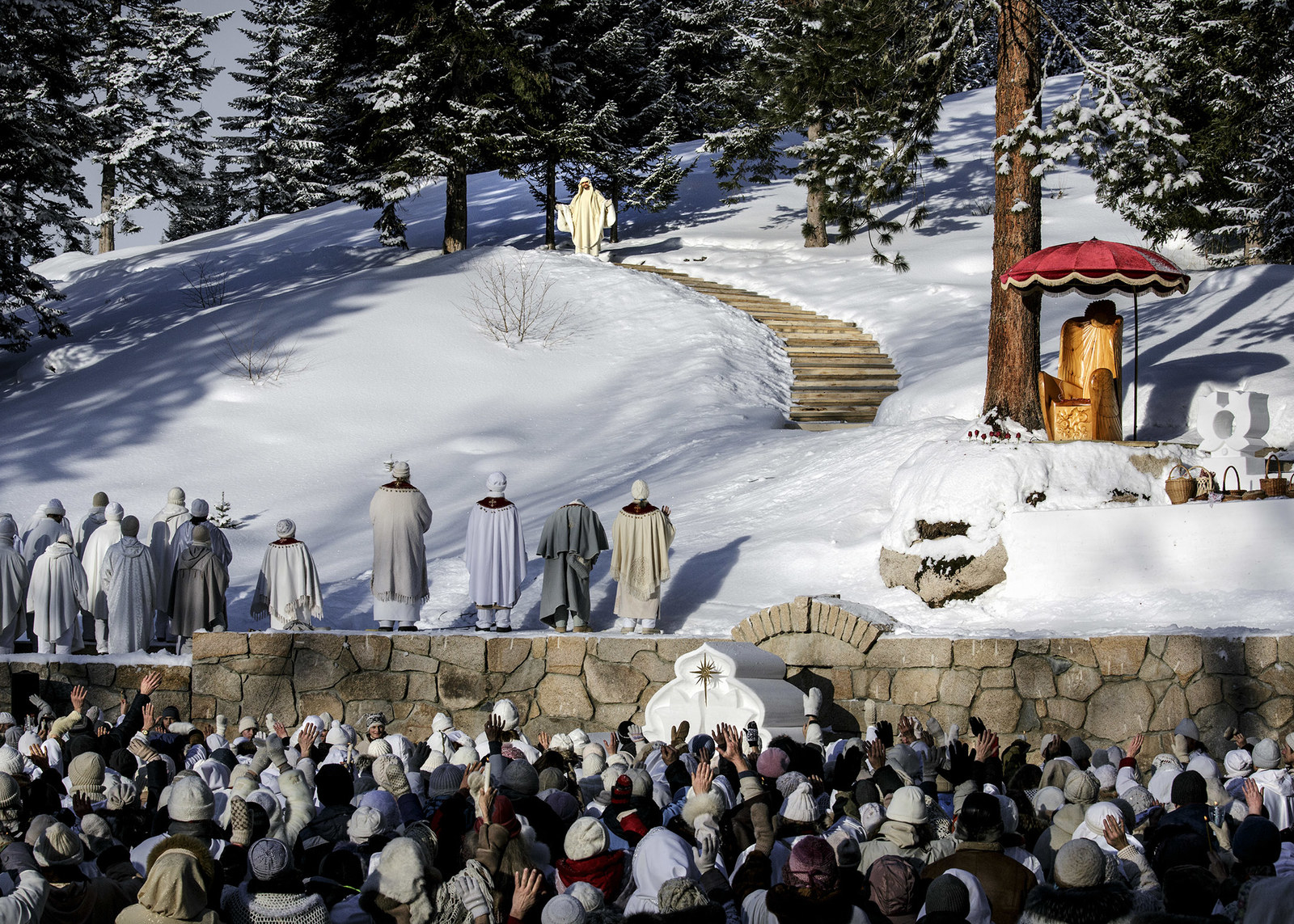 Vissarion of Siberia addresses his disciples on his birthday, Jan. 14, otherwise known as Christmas to his followers. Formerly a traffic policeman in the 1980s, Vissarion got his first revelation that he was Jesus Christ at the same time as the breakup of the Soviet Union. Since then he has gathered a following of 5,000 to 10,000 disciples in the Siberian forest. There they live in separate villages with their own infrastructure and social systems.  Jonas Bendiksen / Magnum Photos / The Last Testament (Aperture, 2017)
Maurice Clemmons (1972–2009), an American felon responsible for the 2009 murder of four police officers in Washington state, referred to himself in May 2009 as Jesus.[59]
Oscar Ramiro Ortega-Hernandez (1990–). In November 2011, he fired nine shots with a Romanian Cugir SA semi-automatic rifle at the White House in Washington D.C., believing himself to be Jesus Christ sent to kill U.S. President Barack Obama, whom he believed to be the antichrist.[60][61]
Todd Kincannon (1981–), former head of the South Carolina Republican Party, was arrested in 2018 for killing and mutilating his mother's dog. He claimed to police he was the second coming of Jesus Christ and that God had told him to do it, because "every 1,000 years there needs to be a sacrifice and blood must be spilt."[62]
Oliver Brecht (1963-), Swiss esoteric sect cult leader, calls himself "Geistheiler Sananda" or simply Sananda, claims to be the reincarnation of Jesus of Nazareth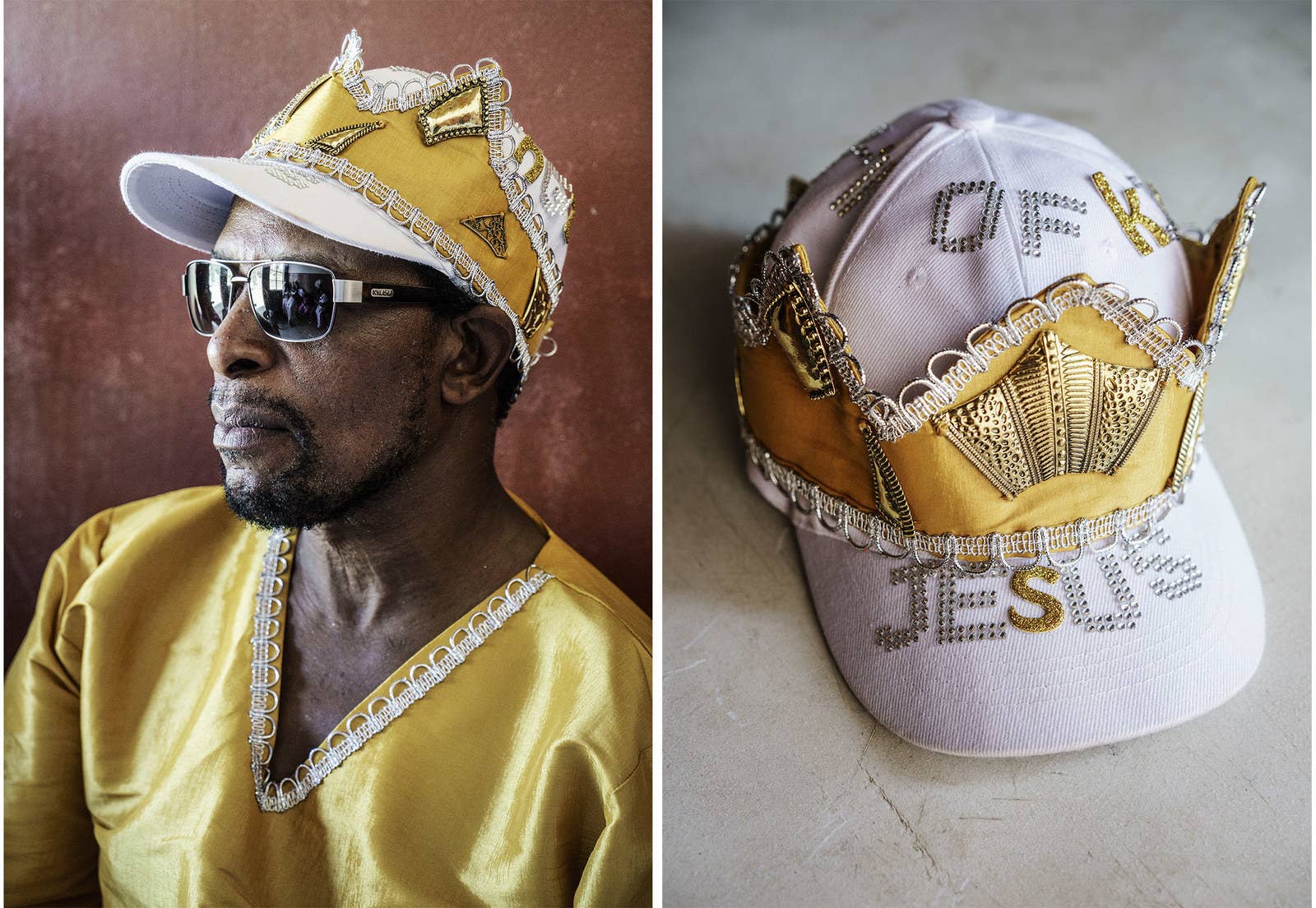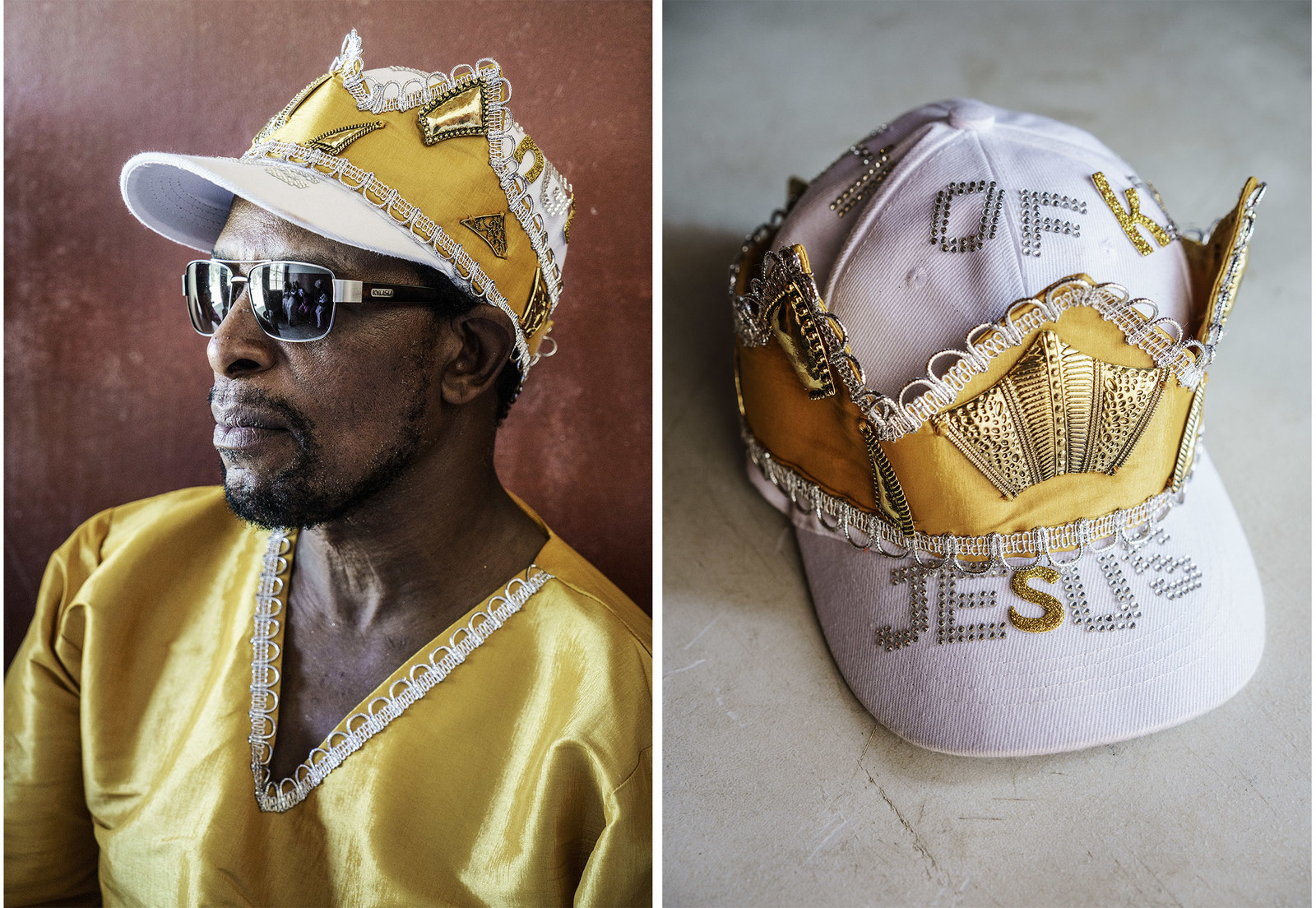 spacer
10 Surprising People Who Claim To Be Jesus Christ SUBSCRIBE:
spacer
The famous rapper blew everyone's mind when he declared that he was not only "MORE POPULAR THAN GOD" he IS JESUS CHRIST.   He even took on a new identity and YESUS, before he ended up in the psych ward under a doctor's care.
Dr. Rebecca, who is evaluating Kanye West's mental state since his hospitalization, told reporters that the artist suffers from psychotic hallucinations and thinks he's the reincarnation of Jesus Christ.
Kanye West was handcuffed to a stretcher and hauled off to the UCLA Medical Center for a psychiatric evaluation, where he was placed on an involuntary psychiatric hold as a preventative measure for his own health and safety.
According to doctors, West suffers from grandiose delusion, a pathology which is known to cause patients to believe they are someone famous, omnipotent, wealthy, or otherwise very powerful, like God.
"Mr West is disconnected from reality," the psychiatrist told reporters. "

He keeps repeating that he is the Son of Man

and that he is forgiving us for our sins

. He even

asked repeatedly to be allowed to walk around the hospital so he could cure the sick.

"
Dr Rebecca, says that Mr West's condition is very serious and could take weeks or even months of treatment.
His personal doctor finally decided to get him interned earlier this week, after he suffered what people close to him have been calling "a spiritual breakdown".
This forced hospitalization comes after several months of erratic behavior from West, which now seem to be signs the rapper was going through a very difficult time.
Kanye was "paranoid and profoundly depressed" and has not yet recovered from his breakdown.
Kanye West never ceases to surprise with his antics, and considering all the years of eccentricity, his latest development somehow comes as little of a shock: He's found Jesus. The same rapper who once proudly declared, "I am a God," has now given himself entirely to God. On yet another longform interview with Zane Lowe, West claimed it was his "purpose and mission to spread the gospel." He explained that the transformation began when he copied Bible passages while hospitalized for mental illness. He also had a moment of revelation shortly after Coachella, suddenly finding himself disillusioned with the largely materialistic, grandiose posturing that he had embraced for most of his career. He has since disavowed porn, and even gone so far as to request that no one involved on this album engage in premarital sex during its recording. He now rejects the term "entertainer," opting instead for "Christian innovator," although his level of modesty is still rather removed from Christianity, as he described himself in the same interview as, "undoubtedly the greatest artist in human existence," and remains convinced that he will eventually be president.
Recently,  I received the following communication from a reader who declares that

he

is Christ.  I am printing it here so that you can see for yourself the line of thinking.  I am certain that none of these folks are consciously deceiving people.  I believe that the spirit that is within them is expressing the deception of the enemy through them. 
RE: The Second Coming of Christ
Louis Stephen Carrozzi   
Thu, Sep 9, 2021
Hi there!  I don't know who you are but I hope you are well.
I just read a piece you did on the coming / revealing of the Messiah, and I'm here to tell you that whoever they have over there in Israel, they've got the wrong guy!  Guaranteed.
As it turns out, the guy everyone has been waiting for to return is me. And I am claiming it for a 3rd time now.
The New Jerusalem mentioned in Revelations is Los Angeles, California, also referred to as the city of lights or The City of Lost Angels.  The biggest clue that this is the city of the NEW Messiah is the name "Hollywood".  Holly is derived directly from the word Holy making the sign MEAN Holy Wood.  As we all know, Holy Wood is a direct reference to the cross Jesus was crucified on.  And it's plastered in GIANT letters on the side of the hills overlooking LA.  (CLUE!)
My given name, Louis Stephen, literally translates to "King" (Louis) and "Crowned One" (Stephen).  Put them together and you get "The Crowned King".  Sound familiar?  It's on my birth certificate, my driver's license and my passport.  Both my father and my stepfather were named Joseph (what are the odds?) and my mother was diagnosed has being incapable of conceiving a child or carrying a child to term.  I was born to a barren woman.  Miracle birth ring any bells?  My own father said my birth was a miracle. My father's names translate into King Joseph The
Chariot Maker and Joseph of The Reeds Who Carries.  My own mother said I looked like Jesus (about 20 years ago) and she said that she wished she had been named Julia instead of Julie.  Julia means "mother of God". My mother's maiden name is Aspden.  What's an asp?  It's a snake. Who is the keeper of the knowledge of good and evil in the holy bible?  The snake!  I wasn't just born to a barren woman, I was born from the den of snakes.  (literally).
On February 9th, 1971, on my step-father Joseph's birthday a 7.0 earthquake rocked Los Angeles.  But I suppose that's just a "coincidence" too.
The Messiah's NEW name, the name mentioned in Revelation that only the real Messiah would know is Lumhava.  That's the new name. This is an important point because most of the fake Jesuses out there use the name
Jesus and don't have a clue as to what the new name is, or what it means.  Just ask any of the fake Jesuses out there how they have tried to save the human race, and you'll either get a blank stare back at you, meaning they don't have a clue what you are talking about, or they have nothing to show for their efforts.
The reason I know that Lumhava is my name is that I met a total stranger back in 1993 (The angel Emmanuel specifically) who told me that "Lumhava" means "Bearer of Light and Fire Within, Keeper of God's Love
and Defender of God's Holy Truth.  You are The Messiah.  You're Lord and Savior of the human race".
That's an exact quote from "The angel who walks with man". (Emmanuel)
You want more?  I've got a lot more but didn't want this email to turn into a book.
There's a lot of fake Jesuses out there running around right now, but there is only ONE "chosen one" which is precisely why the Messiah is referred to as the chosen ONE.  There's 2 parts to this:  You have to be chosen in order to become the chosen one, and there is precisely ONE chosen one.  Not 2, not 27, not 163! ONE!  If you're looking out there for more saviors, you'll find a lot of quacks and charlatans, but my mission was given to me by an angel sent by God.  When I confront the fake Jesuses out there, which I have MANY times, they fold like a house of cards when faced with the once and future KING.
Pope Francis doesn't intimidate me at all.  He's only responsible for 2.2 billion members of his flock.  I'm responsible for saving 7.8 BILLION souls on planet earth, so I'm sorry, but I outrank both the Pope and the Dalai Lama.
Just so we are clear on who we are talking about, here is every possible reference that can be used to refer to the SECOND coming of Christ:
The Messiah
The Chosen One
The Return of Jesus
Lumhava (see meaning above)
The New Born King
The King of Kings
King of The Jews
The Crowned King
The Once and Future King
Lord and Savior of The Human Race
The Second Coming of Christ
The Thief in The Night
(I hope I got all of them, maybe you can add some more titles/names to the list.)
ALL of them are referring to the same guy, and that guy is me.
Feel free to pass this on to your Jewish friends over there in Israel! Jerusalem is a "dead" holy city.  The last holy thing to happen in that town was Mohammad ascending to heaven about 1,400 years ago.
All of the NEW action centers around Seattle, WA and Los Angeles, CA. The new Roman Empire is the United States of America, and the new Tiberius is whoever we elect President.
The final battle between good and evil on this planet is taking place in the realm of "entertainment" which is centered in Los Angeles.  Everyone knows that there is an ugly, violent and seedy underbelly to the entertainment sector, especially among Satan worshipers and their pawns.
Almost every movie that has a "chosen one" character in it is a DIRECT reference to the Second Coming of Christ, and this includes movies like The Matrix trilogy, The original Star Wars trilogy, Kung Fu Panda, Finding Nemo and The Dark Crystal.  (And there are many, MANY others!) The prophets of today aren't guys dressed in robes.  They are writers, directors and producers.
So that's it!  Thank you for reading this email, and now it's your turn:
JUDGE ME!  It's what everyone else does.  But be warned that making the wrong choice might not cost you just your life, but your soul as well. (Tick tock!)
Best regards,
– Louis aka The New Born King
spacer
The Word of GOD warns us, not only that there would come FALSE CHRISTS, but there would come a false GOSPEL.  Something other than salvation through the sacrifice of Jesus Christ and the salvation provided through the covering of HIS BLOOD.  
This is the stumbling block.  Sadly most people throughout history failed to understand that it HAD TO BE HIS BLOOD.  There is no other blood by which we can be saved.  ALL humankind has blood that has been perverted by sin.  ONLY the SINLESS SON of GOD could pay the price for ALL HUMANITY.  
Corinthians 11

2I am jealous for you with a godly jealousy. I promised you to one husband, to Christ, so that I might present you as a pure virgin to him. 3 But I am afraid that just as Eve was deceived by the serpent's cunning, your minds may somehow be led astray from your sincere and pure devotion to Christ. 4 For if someone comes to you and preaches a Jesus other than the Jesus we preached, or if you receive a different spirit from the Spirit you received, or a different gospel from the one you accepted, you put up with it easily enough.

13 For such people are false apostles, deceitful workers, masquerading as apostles of Christ. 14 And no wonder, for Satan himself masquerades as an angel of light. 15 It is not surprising, then, if his servants also masquerade as servants of righteousness. Their end will be what their actions deserve.
This warning is repeated again in Galations 1
Galatians 1

I marvel that ye are so soon removed from Him that called you into the grace of Christ unto another gospel; which is not another; but there be some that trouble you, and would pervert the gospel of Christ. But though we, or an angel from heaven, preach any other gospel unto you than that which we have preached unto you, let him be accursed. As we said before, so say I now again, If any man preach any other gospel unto you than that ye have received, let him be accursed.
spacer
BECAUSE humanity fails to understand and/or refuses to acknowledge that the BLOOD OF JESUS is the ONLY WAY TO GOD, they look for other ways to eternal life.  Satan and his minions are always ready and waiting to offer their own solutions.  Trouble is, they do not present all the facts, until it is too late to matter.  
Neville Goddard – God And I Are One – 1972 Powerful Lecture. Cleaned and fully transcripted. The Power Of Awareness by Neville Goddard FREE Book Download 👇
spacer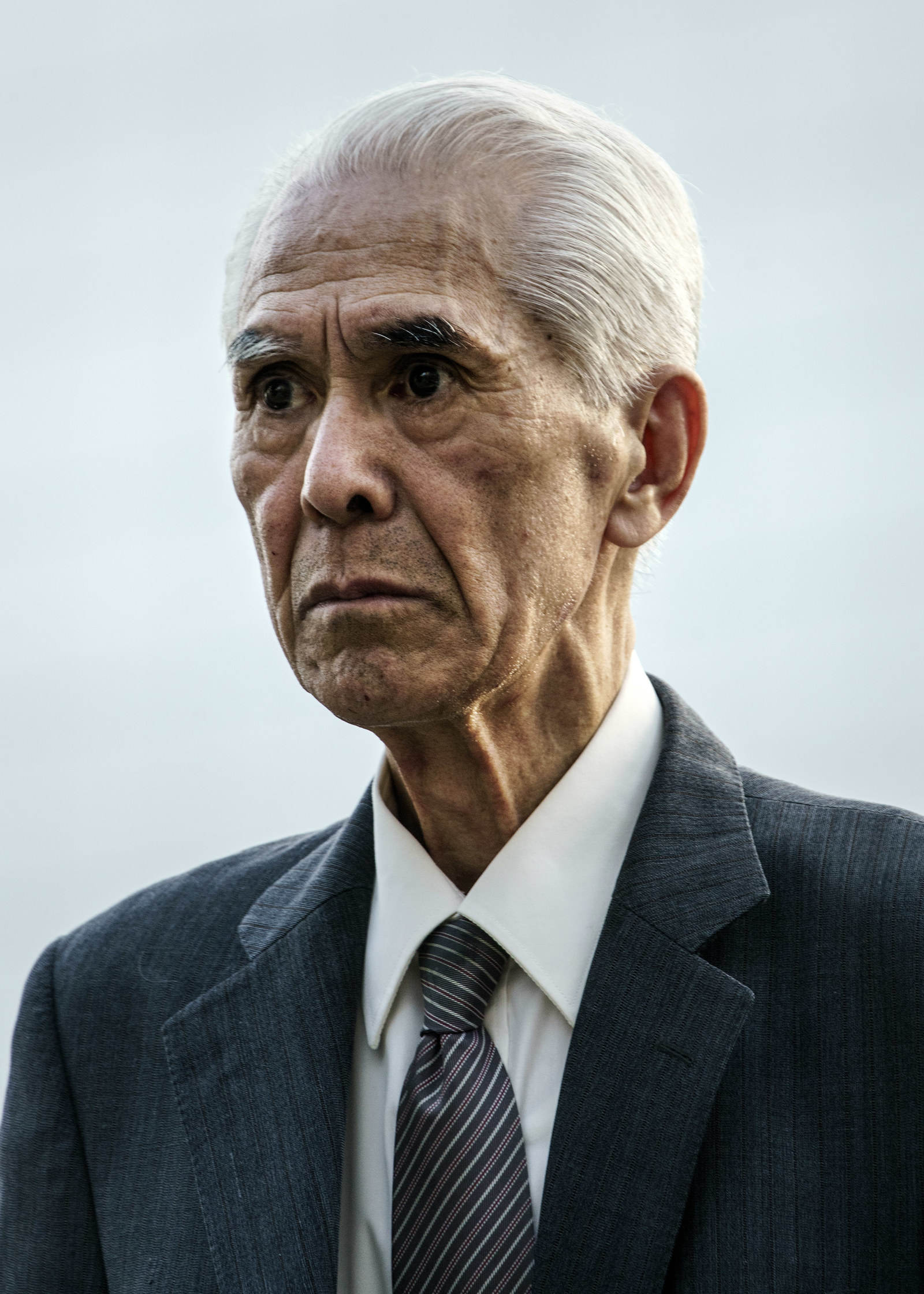 While Jesus proclaimed himself as the Messiah, he also pronounced that we could be his brothers and sisters if we do the will of God and that each one of us must be born anew in order to see God's kingdom.
We believe that the true meaning of what it means to become a brother or sister of Jesus Christ and what it means to be born anew has not been revealed to humanity for a long time, for nearly 2000 years.
In Japan, in the year 1954, our founder Meishu-sama (1882-1955) announced that he was born anew as the Messiah.
We believe that what Meishu-sama achieved is not something that was limited to himself. To be born anew as children of God, as Messiahs, is what every human on earth has to aim for, or rather, it is our destiny determined by God. Each one of us, without exception, is connected with and possesses the spirit of the Messiah within us.  (THIS is such a corruption and perversion of the true GOSPEL.  WE CANNOT and WILL NOT EVER BE GOD!!  We are being formed into his likeness. An image that is LIKE him.   We are created beings.  He is everlasting, not born.  He took on flesh and blood.  But, he was still GOD.)
Meishu-sama, in this way, completed the task God began 2000 years ago through Jesus Christ, proclaiming the truth that we are all united as one under the name of "Messiah."   (Wow, what arrogant blasphemy!)
For all humanity to be born anew as children of God and become true brothers and sisters through the name of Messiah are what Jesus Christ, Meishu-sama and God all wish for. We believe in this truth.
We sincerely hope to walk our path of faith together with all of you who seek this good news of true salvation, going beyond the boundaries of religion, nationality and race.
The rank of Messiah is the highest rank one can attain. (Messiah is not a rank! There is ONE Chosen MESSIAH.)  In the West, Messiah is called the King of kings. For humanity to be saved, the Messiah has to appear, so this is a historic incident. I wish to talk to you much more but as I am a newborn baby, I hate it when things get complicated, so I've only told you the gist of it for now. On the 15th, I should be able to tell you more in detail, and so I end it here for today.
Meishu-sama
spacer
Futurist and Google exec Ray Kurzweil thinks that once we have robotic implants, we'll be funnier, sexier and more loving. Because that's what artificial intelligence can do for you.
I suspect a few of you are looking forward to being robots.
Who wouldn't be fascinated by the idea of becoming someone other than themselves? We do get so tired of being the same dull soul every day.
What kind of robots will we be? Happily, I can provide an answer. For living inside my head all day have been the words of Google's director of engineering, Ray Kurzweil.
For more than a curt while, he's been keen on humans going over to the bright side. He's predicted that humans will be hybrid robots by 2030.
But what will this be like? More importantly, what will this feel like? Are you ready to engage what's left of your humorous humanity when I offer you the information that Kurzweil believes we're going to be quite wonderful people when we're part robot?
Ray Kurzwell: We'll Become Godlike When We Connect Our Brains to The Internet
Kurzweil has a truly, madly, deeply optimistic view of who we will be when nanobots are implanted into our brains so we can expand our intelligence by directly tapping into the Internet.
This is such a relief. I had feared that when a robot was implanted into my brain, my head would hurt. I was afraid that I wouldn't be quite in touch with my feelings, as I wouldn't be sure if they were real or just the promptings of my inner robot.
Kurzweil, though, has reassured me. Speaking recently atSingularity University, where he is a member of the faculty, he explained that my brain will develop in the same way my smartphone has.
"We're going to add additional levels of abstraction," he said, "and create more-profound means of expression."
More profound than Twitter? Is that possible?
Kurzweil continued: "We're going to be more musical. We're going to be funnier. We're going to be better at expressing loving sentiment."
Because robots are renowned for their musicality, their sense of humor and their essential loving qualities. Especially in Hollywood movies.
Kurzweil insists, though, that this is the next natural phase of our existence.
"Evolution creates structures and patterns that over time are more complicated, more knowledgeable, more intelligent, more creative, more capable of expressing higher sentiments like being loving," he said. "So it's moving in the direction that God has been described as having — these qualities without limit."  (Ya, we can sure see that, just look around at how loving and righteous the world has become.)
Yes, we are becoming gods.
"Evolution is a spiritual process and makes us more godlike," was Kurzweil's conclusion.  (What a joke!)
There's something so uplifting, yet so splendidly egocentric in suggesting that man will soon be God, thanks to artificial intelligence. The mere fact that this intelligence is artificial might be a clue as to its potential limitations.
Moreover, I rather think of us as a dangerous species: Primitive, yet believing we're so very clever.
There are so many fundamental things with which we struggle. Here we are, though, believing that we'll be godlike in a few years' time.
Lord, help us.
Spacer
THE SOLEMN FACT IS THERE IS NO OTHER GOSPEL. Every pretended substitute is but a Satan-devised delusion meant to turn men away from the strait gate which alone leads into the narrow way, and make them contented as they crowd down the clear side of the broad way to eternal perdition. 
BEFORE there can really be another gospel there must be another savior and another Holy Spirit, and this can never be. Nor is any other gospel needed, for the grand old Gospel of the grace of God is all-sufficient to save "whosoever will," and has demonstrated its power throughout the centuries by transforming lost miserable sinners into happy joyous saints. Paul says,
"I am not ashamed of the gospel of Christ; for it is the power of God unto salvation to everyone that believeth; to the Jew first, and also to the Greek. For therein is the righteousness of God revealed from faith to faith" (Romans 1:16,17). 
THE Gospel needs only to be preached in the power of the Holy Spirit to hold its own against every imitation and substitute that the mind of the natural man energized by Satan can devise. Like the Bible itself it is divinely inspired and, therefore, preeminently fitted for the needs of mankind... It convinces the mind and satisfies the heart, if men but take the place of repentant sinners and accept it by faith. It is the dynamic of God unto the deliverance of all who believe it. To refuse it is to be lost. To receive its message is to be saved. 
IT reveals the righteousness of God, making known how He "can be just and the justifier of him that believeth in Jesus." Satan's false gospels all pretend to show how man can establish his own righteousness. The Gospel of Christ comes to unrighteous men and tells them of a righteousness that is divine which is imputed to all who believe. 
ANOTHER gospel—whatever its outward form—will always be found to center in something that man can be or do in order to obtain merit. The Gospel of God declares what Christ has done in order that the salvation purchased may be justly offered to sinners. 
ANOTHER gospel presupposes some strength, some ability to please God, in the natural man. God's Gospel declares that when "we were yet without strength, in due time Christ died for the ungodly." 
ANOTHER gospel will land you in hell! God's Gospel, believed, will bring you safe to heaven.  
SOURCE: ANOTHER GOSPEL?  by Dr. Harry A. Ironside 
spacer
They have been building this line of thinking into your subconscious for decades.  The idea that YOU can BECOME GOD, that YOU can CONTROL EVERY ASPECT OF YOUR OWN LIFE merely by thinking, imagining and proclaiming what you want.   That there should be no restrictions on you, YOU CAN DO ANYTHING YOU WANT TO DO, THERE IS NO RIGHT OR WRONG.   DO WHAT THOU WILT is the whole of the law.  That my friends is WITCHCRAFT and it is the OLDEST lie in the book.  The very lie he told Adam and Eve the garden that got us all into the mess we are in today.  
If you have not seen it yet, you should look at my post: 
spacer
The Devil has been using your own mind against you.  Using your imagination to form in you concepts that open you up to demonic possession and damn your soul to hell.
REMEMBER GOD'S WORD SAYS: 
Ye have heard that it was said by them of old time, Thou shalt not commit adultery: But I say unto you, That whosoever looketh on a woman to lust after her hath committed adultery with her already in his heart.  Matthew 5
God was teaching us a concept.  He was teaching us the power of the imagination, and why we must be careful what we allow ourselves to look at, watch, what we allow our minds to ponder, what thoughts we entertain.  
Here is a perfect example of how the Devil uses modern technology and the arts to poison your mind and control your imagination.   The following game is meant to "HELP" you envision yourself as GOD.  The primary deception of the endtime.  I believe that it is the "Great Deception" that is spoken of in God's Word.   The idea that humanity can become GOD, that there is righteousness without JESUS CHRIST.  
I Am Jesus Christ has turned a lot of heads for being an apparent Son of God simulator. Wander as Jesus and do first-person miracles? Fight Satan? Walk on water? I'm in.
Believe me when I tell you, that those who have a living relationship with our Heavenly Father and Our Precious Savior already established, there will be no doubt when HE comes.  Those who know HIM will recognize HIM and His voice.  And HE will KNOW them by name. 
Our Savior is not coming this time as the humble servant,  HE is coming as the CONQUERING KING, THE LION of JUDAH.  He is coming to render JUDGEMENT!!  
For those who don't know HIM… it won't matter.  It will be too late.