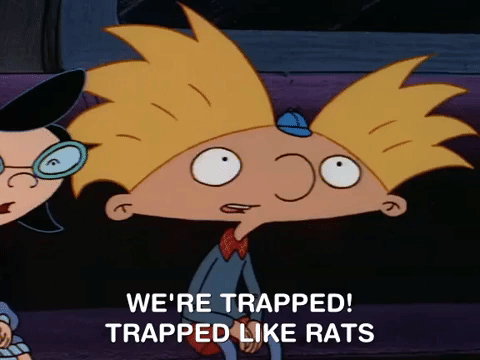 We are still very highly suspicious of what happened on the Conception.  From the voice recording as you have heard, it sounds as if the Captain says "Don't Kill Me".  Very curious.  
We have not been able to establish if the Captain stated that the divers exit was Locked or Blocked.  Though, from the questions the dispatcher asked it appears that the door was locked.  Let's take a look at what we further information we have available at this time and see if  the picture is getting any clearer.  
Update 9/14/19
Sept. 11, 2019, 9:52 PM CDT
By Phil Helsel and Andrew Blankstein
The fire that engulfed the Conception on a Labor Day weekend trip killed 34 people.
A member of the FBI walks near the dive boats Vision and Truth in Santa Barbara, Calif. on Sept. 6, 2019.Mark J. Terrill / AP
The body of the final victim missing since a diving boat fire killed 34 people off the California coast this month has been found, the Santa Barbara County Sheriff's Office said Wednesday.

"Search and recovery efforts today were successful in locating the last missing victim," the sheriff's office said in a tweet Wednesday afternoon.

The bodies of 33 other victims had previously been found since the Sept. 2 fire engulfed the 75-foot commercial vessel the Conception in the waters off the coast of Santa Cruz Island, which is west of Ventura.

The cause of the fire, which broke out at 3:30 a.m. as the passengers slept below deck, is under investigation. Five crew members, including the captain, were on the third deck and got off the boat and survived.

The Conception, operated by Truth Aquatics out of Santa Barbara, was on a Labor Day weekend diving excursion when the fire occurred.

DNA testing was being conducted to confirm the identities of seven victims, the sheriff's office said Wednesday.

The Coast Guard marine board investigation announced Wednesday is expected to take a year or longer to complete, but urgent safety actions could be implemented before then, the Coast Guard said in a statement.

The fire is also being investigated by other agencies, including the National Transportation Safety Board. The Coast Guard, FBI and federal Bureau of Alcohol, Tobacco, Firearms and Explosives are also supporting a Justice Department investigation, the Coast Guard said.
Here is what I learned today.   1) Apple announced their new release today.  2) Currently, China is in a major legal dispute with APPLE and Amazon regarding treatment of workers in their plant . Check it out: 
iPhone 11 Illegally Produced in China 
2 days ago – Workers are givewww.chinalaborwatch.org n referral quotas to meet, and the factory takes away the overtime hours of those who do not fulfill the quota as a form of punishment. Chinese labor law stipulates "dispatch workers shall not exceed 10% of the total employed workers." and "the monthly overtime work hours shall not exceed 36 hours."
Apple in China: Dissecting Problems That Led to iPhone Woes
By  Don Reisinger
January 3, 2019
Apple has a China problem. But the narrative the company tells might not tell the whole story.

On Wednesday, Apple CEO Tim Cook wrote a letter to investors revising downward the company's revenue guidance for its first fiscal quarter from an expected range of $89 billion to $93 billion to $84 billion now. While I'm not one to believe it's the biggest of problems, there are some who say it's the latest sign of real trouble inside Apple.

For his part, Cook acknowledged softness in the iPhone division. And he specifically said that China was largely to blame. More than 100% of Apple's revenue decline happened in China, Cook said, and a combination of a weaker-than-expected Chinese economy and trade problems between China and the U.S. combined to create issues.

The fact, however, is that Apple (AAPL) has made some big mistakes in China in recent years. And although some major market factors arose last quarter, much of what's happening to Apple in China goes beyond Donald Trump's trade war.

If you're keeping score, Apple's China problems didn't just begin. In fact, stagnation has been a problem for some time now.

Revenue

Back in the fourth quarter of 2014, or Apple's first fiscal quarter in 2015, China revenue stood at $16.1 billion and accounted for 22% of the company's global revenue. A year ago, Apple's China revenue was $18 billion, or about 20% of its revenue. During Apple's fiscal fourth quarter, which includes the third quarter of 2018, China revenue was $11.4 billion, or about 18% of its global revenue.

Security

Meanwhile, the Chinese government has been difficult for Apple to deal with. And in some cases, Apple has capitulated to its demands, angering customers and causing the company problems abroad.

Look no further than Apple's decision in 2017 to remove VPN applications from its Chinese App Store as a prime example of that. VPNs are widely used in China to circumvent the company's Great Firewall. Apple's decision was widely criticized both inside China and elsewhere. And some viewed it as a decision to maintain relations with the Chinese government to the detriment of its customer base.

Intellectual Property

In China, Apple also finds itself in a far more dangerous environment than it might like. As a feature in The Verge illustrated last year, Apple copycats are everywhere in China. Chinese companies build devices that are near-clones to the iPhone and come with software that works in much the same way. But those devices are also much cheaper than the iPhones and often get sympathy from the Chinese government and courts. Along the way, Chinese consumers buy them in droves and Apple is left to accept that and move on.

Price Tags

But more than anything, Apple appears to be tone deaf on price. Like it or not, the iPhone is really expensive. And in China, where the economy is in trouble and the middle class is finding less cash to spend, the company's decision to price its iPhones so high makes its handsets far less appealing.

The simplest move for Apple last year when it unveiled its iPhone XS, iPhone XS Max, and iPhone XR would have been to keep its cheap, budget-friendly iPhone SE on store shelves. It didn't. And people around the globe were forced to either spend hundreds of dollars more on a new iPhone or stick with what they have now. At $350, the iPhone SE was a bargain. At $1,099 to start, the iPhone XS Max is anything but a bargain.

This is all not to say that Apple isn't suffering from problems in China that relate to trade and a slumping economy—it is. But Apple's China problems have been in the works for years. And many of them have been self-induced.
"Over the years, China Labor Watch has monitored the working conditions at several Foxconn facilities and investigations have revealed a string of labor rights violations. In this year's report, several investigators were employed at the Zhengzhou Foxconn factory, and one of the investigators worked there for over four years. Because of the long investigation period, this report reveals many details about the working and living conditions at the Foxconn factory."
Among others, some of the labor rights violations registered at Zhengzhou Foxconn by NGO China Labor Watch are the following:
New workers have a probationary period of three months and if they wish to resign during this time, they must apply three days in advance.

During peak season, regular workers' resignations won't be approved.

After completing resignation procedures, factories will pay workers in around two weeks with no pay stub provided that month.

Some dispatch workers failed to receive their promised bonuses from the dispatch company.

The factory does not pay social insurance for the dispatched workers.

In 2018, dispatch workers made up 55% of the workforce. Chinese labor law stipulates that dispatch workers must not exceed 10% of the workforce. In August 2019, around 50% of the workforce were dispatch workers.

During peak production season, student workers must work overtime. However, according to regulations on student internships, students are not to work overtime or night shifts.

Chinese labor law mandates that workers must not work more than 36 overtime hours a month. However, during the peak production seasons, workers at Zhengzhou Foxconn put in at least 100 overtime hours a month. There have been periods where workers have one rest day for every 13 days worked or even have only one rest day for a month.

Workers have to receive approval not to work overtime. If workers do not receive approval and choose not to work overtime anyway, they will be admonished by the line manager and will not be working overtime in the future.

If work is not completed by the time the shift ends, workers must work overtime and workers are not paid for this. If there are abnormalities at work, they must work overtime until the issue has been addressed, and work done during this time is also unpaid.

Workers sometimes have to stay back for night meetings at work, and this time is unpaid.

The factory does not provide workers with adequate personal protective equipment and workers do not receive any occupational health and safety training.

The factory does not provide a single training class on fire safety and other relevant knowledge.

The chairman of the labor union is always appointed by the factory, not elected by the workers, and the chairman is always the department leader or manager.

The factory does not report work injuries.

Verbal abuse is common at the factory.

The factory recruits student workers through dispatch companies, as student workers sent by schools are subject to many restrictions.

The factory violates the "The Administrative Provisions on the Internships of Vocational School Students" which stipulates that student workers cannot be recruited by agencies or dispatch companies but only schools.
Read the full report here: Zhengzhou
Could be that some of these people knew some things about the Apple business that could be inconvenient for Apple.  OR, maybe, in order to gain favor with their gods, Apple had to sacrifice some of their best people.  Who knows?
Let's take a look at some other factors, and see if anything starts to jell.
Ok, I believe the reason that they have been reluctant to give out the name of the last victim is because their magic working requires the number 33 to appear in all their notices.  I don't think they intended for there to be 34 victims. 
One of the dead is the COOK!  His brother said that usually around that time of the morning he is starting to cook breakfast.  I am wondering if there was someone who boarded the ship and locked the door to the lower level so the divers could not escape.   Perhaps the cook was taken by surprise and was killed.  That may be why the Captain was saying "DON'T KILL ME" on the voice recording of the mayday call.  Perhaps the Captain knew the cook had been killed.
You can see from their backgrounds that these victims HAD TO BE LOCKED IN or at least trapped in a manner that would guarantee they would not escape.  Many of them were avid or champion swimmers with extensive underwater diving experience known to be more comfortable in the water than on land. Some have been cave and shipwreck divers, so they know how to get out of dangerous situations under water.  
Many of the victims are MARINE BIOLOGISTS, AND/OR Environmentalists active in protecting the oceans! Many of them are in the medical field.  And many of them are in Technology.  Several of them are very high up APPLE Employees.  Several of them are Engineers or in the Engineering field.
Here is the most recent data on the victims.  We are still short.  This brings the count to 31.  That is if you do not count the cook.  Why do they not acknowledge him?   There are still two names not yet released, plus the last person who may not yet be identified.   Which makes 3 unnamed. 
Neal Baltz (1) and  Patricia Beitzinger (2)
The couple, who lived in Phoenix, both loved the outdoors and taking trips together, Michael Pierce, the viticulture and enology director at Yavapai College, tells PEOPLE.
Neal Baltz, an engineer, studied winemaking and was supposed to be back at class on Tuesday night to present about wines he had recently discovered in Washington State.
Pierce says that Baltz showed "a lot of dedication" by making the hour-and-a-half drive to their campus and had "quite the thirst for knowledge."
"He wanted to follow his passion," he adds. "It's hard work and it's basically farming. We spend a lot of hours together and it's outside in the sun. He always made sure that if we had tough days it was a positive atmosphere. He was always goofing around about something."
Patricia Beitzinger, meanwhile, "was always laughing at something goofy Neal was doing," Pierce says.
"They were a loving couple," says Pierce. "Patricia was usually smiling. They were a terrific couple to be around."
Kristy Finstad (3)
Kristy Finstad, of Santa Cruz, is a marine biologist, diving instructor and co-founder of Worldwide Diving Adventures, which chartered the dive excursion on the Conception.
According to the Santa Cruz Sentinel, she ran the company with her husband Dan Chua — and was helping lead the trip.
The Finstad family. nearly 50 years ago,  opened a dive company  at the Santa Cruz Harbor. The company, Worldwide Diving Adventures, was eventually handed down to daughter Kristy Finstad and her husband, Dan Chua. 
Finstad, 41, was leading the scuba trip to the Channel Islands National Park. Just off the coast of Santa Barbara, the park encompasses five islands with remarkable diving.
Finstad has been diving since she was a child. She studied aquatic biology at UC Santa Barbara and often brought her microscope onboard. Harmeling says she opened people's eyes to the small and sometimes overlooked creatures of the ocean.
"She had a heart that was full for adventure and exploration and just getting to know Mother Earth," said Harmeling. 
In 1999, Finstad briefly worked for the Australian Institute of Marine Science. She worked with their coral experts as a researcher and diver. 
In the early 2000s, Kristy Finstad worked for the California Coastal Commission. Chris Parry, the Public Education Program Manager was her supervisor and says Finstad's love for the natural world was palpable. 
"She had such a strong life force and warmth and was able to just convey that in her work. And I feel like just being around her, I felt inspired," said Parry.
During her time at the Coastal Commission, Finstad created a restoration program called Project Grow along the coast in Orange County.
"It's really a wonderful legacy for her, I think. It's still growing strong. We have involved tens of thousands of people in this work of restoration and many acres of wildlife habitat have been restored," Parry said.
Between 2005 and 2015, Finstad worked part-time for the City of Santa Cruz's Water. Her team was responsible for watershed health and protection.   
It was around 2015 that Finstad turned her full attention to the family dive business.
Finstad's friend, Emily Zimmel, co-owns another dive company in Santa Cruz called Adventure Sports Unlimited. 
"She had a lot to offer to this diving world. She came in all the time with these awesome ideas it's just radical ideas," Zimmel said. 
Ideas like incorporating seafood foraging into her dive trips. Zimmel says her family and the Finstads co-charter dive trips together, including an annual family trip over Memorial Day weekend.
"That's what these boat trips are all about too. You know, it's having the best time you can have with the people around you who share the same passion," said Zimmel. 
As hard as it is, Finstad's brother Brett Harmeling says he's grateful his sister left doing the thing she loved most. 
Finstad and her husband recently completed a sailing trip across the open ocean, from Cabo San Lucas to Sydney, Australia. 
"They literally sold everything they had. They had been planning this trip for years and then they just did it. Simply just did it," Harmeling said.
___
Family of Five: Evan Michel Quitasol  (4), Nicole Quitasol (5), Angela Quitasol (6), Fernisa Sison (7), and Michael Storm Quitasol (8)
The weekend should have been a celebration of Michael Quitasol's 63rd birthday, with his wife Fernisa Sison, 57, and his three children Evanmichel, 37, Nicole, 31 and Angela Rose, 28, from his previous marriage to Susana Solana Rosas.
Eldest daughter Evanmichel was a nurse working in the emergency department of Quality Health St. Joseph Medical Center in Stockton.
Sison was a nurse practitioner and chronic conditions specialist at Kaiser Permanente in Modesto,
where Michael also worked as a nurse.
Angela was a science teacher at Sierra Middle School in Stockton,
and Nicole, who lived in San Diego, worked at Nicky Rottens Bar and Burger Joint in Coronado.
"Our whole family were certified divers,"
Sison's son Dominic Selga, 37, who is also a nurse at St. Joseph, tells PEOPLE. "We'd go on family trips diving. It's been almost 10 years since we started."
"Michael, her husband, it was one of his passions and wanted to start doing it again when they got together. They got certification and so did all their children."
Angela had played roller derby with the Port City Roller Girls in Stockton, where she skated under the name Hermione Danger, the team said on Facebook.
Selga and Evanmichel also worked at the same hospital.
Dominic Selga, the son of Fernisa Sison, spoke with ABC10 after he learned his mother was one of the 34 victims. He told ABC10 he and all the family had taken scuba diving trips on that ship several times before. "We've all been on it, we've all sat on it, saw the scenery and slept in the bunks," he explained.
He added that the family loved diving.
"The only piece that we get out of it is that they were doing something they loved to do and they loved each other," Selga said.
Sison and Quitasol were nurses at Kaiser but previously worked at St. Joseph's Medical Center in Stockton. 
The hospital issued a statement in light of the tragedy:
We were extremely saddened to learn the tragic news that one of our nurses, Evan Quitasol, was on board the Conception.  Two former long-term staff members, Michael Quitasol (Evan's father) and Fernisa Sison, were also on board.  We held a prayer gathering in our Chapel this morning to offer comfort and support to our hospital family. Our hearts go out to all the families and loved ones of those on board the Conception. Out of immense respect for the family's privacy, we do not have any other words to share at this time.
This is also where Evan worked as a nurse.
Allie Kurtz, 25 (9)
Allie Kurtz's mother, Cherie McDonough, told reporters she was a go-getter. "She was following her dream," said McDonough. "She loved it here. She loved the boat. She loved diving. She could do anything she wanted."
Kurtz was a volunteer with Channel Islands Restoration, according to a Facebook post from the organization. She graduated from Cincinnati's School for Creative and Performing Arts, the school told the Cincinnati Enquirer.
Her father, Rob Kurtz, said his daughter left the film industry to follow her passion for boating and diving. "The only sense of comfort right now is knowing she passed doing what she loved," Rob Kurtz wrote in a message shared to a GoFundMe page.
Kurtz, who began at Paramount in 2014, worked her way up from an executive's assistant to a creative ad manager. She helped develop campaigns for the Mission Impossible movies, and worked on the marketing teams and developed TV spots. 
It's been reported that Kurtz left Hollywood to pursue her dream of being a dive instructor. But according to former colleagues, her reasons were more nuanced.  
"She didn't leave Paramount to just be a dive instructor," said Brian Pianko, Paramount's executive vp worldwide creative advertising and Kurtz's close friend and former boss, "She literally left to save the world." Pianko says Kurtz told him she had plans to pursue a graduate degree in marine biology so that she could work on saving reefs. Kurtz was a volunteer at Reef Check California, an environmental NGO that helps monitor the health of the state's coastlines, and spent free time exploring her adopted state's marine byways with her boyfriend of several years. 
Kurtz was free-spirited and determined, her family said. She worked in the office for Truth Aquatics, the scuba tour company, and started out on another one of their boats as a cook before moving to the Conception.
Passengers who knew her have been sending messages to her family saying how much she touched their lives during their travels. She also did volunteer work to help wounded sea lions, her family said, joking that she loved the water so much that she had gills and fins.
Kurtz, who also has a younger brother, grew up in Illinois. She was well traveled, studied theater and opera and always loved the water, said her grandmother, Doris Lapporte. When she was younger, she was on the dive and swim teams and used to joke that she wanted to be a pirate.
"Her love was just always, always the water," Lapporte, 71, told the AP in a phone interview. "She would joke, `I am going to be a pirate one day."'
For a while, Kurtz worked in movie promotions at Paramount and lived in Santa Monica, near Los Angeles. She put in long hours but felt her heart wasn't in it and went earlier this year to Santa Barbara, an idyllic seaside city about 100 miles to the northwest, to head out on the water, Lapporte said.
Kurtz was recently promoted to work as a deckhand on the Conception. She went on a five-day trip and then the three-day excursion to the wind-swept isles that form Channel Islands National Park in the Pacific Ocean.
An avid reader, Kurtz planned to collect books on the history of the islands so she could share more about them with tourists. She received her most recent diving certification in August and obtained an Australian work visa with the idea of traveling there to work during California's scuba diving offseason, Lapporte said.
She loved diving, but above all travel, and she wanted to own a boat someday, Lapporte said.
After getting the visa, she texted her grandmother and told her she had finally achieved her dream "of being a pirate," Lapporte said.
"She had so much life in her. So much everything," she said.
Raymond Scott Chan, 59,  (10) and Kendra Chen (11)
Scott Chan, a high school physics teacher in Fremont, and his daughter Kendra, a 26-year-old wildlife biologist were avid divers who bonded over their shared love of the ocean.
"He was a real family man who loved to dive with his daughter and his wife," his cousin Eugenie Chan tells PEOPLE. "He was also a devoted teacher and took great joy in being the serious 'Mr. Chan' who also brought flying pigs in to show off a physics principle. He used to be an engineer, but he loved being a teacher."
The Stanford grad and Los Altos, California resident worked as an engineer for Tandem Computers, Silicon Graphics and Juniper Networks, retiring early to pursue a career in teaching and volunteering. He taught AP physics at American High School in Fremont. He and his wife, Vicki Moore, have two children, Kendra, a marine biologist who was living in Ventura at the time, and Kevin, who lives in Los Angeles.
Eugenie tells PEOPLE that the family all loved to dive and were "big environmentalists."
"It's just a shock to think they are not going to be doing this," she adds. "And Kendra. So young, so good, so eager to do things. She was an avid environmentalist and wanted to do good. And now…"
Kendra was a recent graduate of U.C. Davis. On the school's website Chancellor Gary S. May issued this statement:
"Kendra's fascination with marine ecology will continue to inspire everyone she touched. She pursued her scientific curiosity with great zest at UC Davis, from working at our Bodega Marine Lab for two summers to studying biodiversity in the Stachowicz Lab. As the co-president of Davis SEEDS, she supported fellow students in making the transition from college to career. Kendra made her mark at UC Davis. We are grateful for her contributions to our campus community and her dedication to creating a healthier planet. We will remember her." "She was a force for good."
After graduation, she worked as a wildlife biologist with the U.S. Fish and Wildlife Service, where she conducted wildlife surveys of various Southern California fauna, from brown pelicans to monarch butterflies. She began her time with the agency three years ago in Portland, Oregon, as part of its Directors Fellowship program before relocating to the Ventura office
In addition to her work, Chan volunteered with BeachCOMBERS, a project that trains volunteers on gathering data about dead mammals and birds along the shoreline in order to track information about the ecosystem's health. She was also undergoing training with the Reef Check Foundation to survey the health of coral reefs. 
Steve Salika, (12)  his wife Diana Adamic, (13) and Tia Salika (14)

The Salika family had embarked on the diving expedition to celebrate

Tia's birthday,

according to Margo Peyton, the president of Kids Sea Camps (KSC), where

Tia started taking scuba diving lessons from the time she was 6.
"They were celebrating Tia's birthday just the way Tia wanted: Diving," Peyton tells PEOPLE. "You know the name of the boat was Conception, and Tia was celebrating that. It was such a great tragedy; this is not a common thing."
"This family loved diving," Peyton continues. "How happy they are as a family, underwater, learning about corals and fish."
The family was also with Tia's classmate, Berenice Felipe. Peyton says the duo was inseparable, adding that both girls were "very sweet" and "very intelligent coral restoration divers."
In a statement to PEOPLE on Wednesday, Salika, who worked as a senior manager at Apple for three decades, was remembered by his former employers as a positive force in the company.
"Steve was a 30-year Apple veteran whose energy and enthusiasm touched so many people across our company throughout his career," says Deirdre O'Brien, senior vice president of retail + people. "He met his wife at Apple and was aboard with her and their daughter."
Both Tia and Felipe attended Pacific Collegiate School in Santa Cruz, NBC News reports.
Berenice Felipe Alvarez, 16  (15)
Bright and vivacious, Berenice Felipe Alvarez had overcome a lot in her 16 years. Her parents, Yadira Alvarez and Federico Felipe Morales, had come from Mexico seeking a better life.
Born in Los Angeles, Berenice moved to Watsonville with her family as an infant. Her father was killed after being hit in a crosswalk when Berenice was just 7. She was raised by her widowed mother and eventually went to Pacific Collegiate School in Santa Cruz. There she became best friends with Tia Salika, who brought her along on the family's adventures.
"Tia's best friend was Berenice and she was certified to dive last year," Margo Peyton, owner of Kids Sea Camp, tells PEOPLE. "Berenice was very sweet, they both were, and they were very intelligent and environmentally savvy."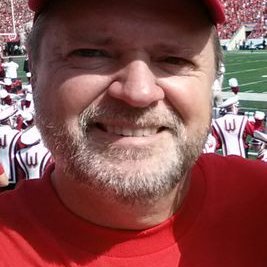 Mike Kohls (16)
Mike Kohls, a lifelong surfer, had a daughter and was the galley cook and deckhand, his brother James Kohls told reporters on Monday, according to KSWB. Usually, Mike made breakfast for passengers around 4 a.m., James said.
At the very least he was the only one likely to be fully awake and aware at that time.  Yet no one mentions him as being the one to alert everyone.  Nor did they mention what happened to him and why he did not make it off the boat.
Charles McIlvain (17)
Visual effects designer or Walt Disney Imagineering, Charles McIlvain — known for his work on films such as Spider-Man and Green Lantern, according to IMDB — was with his good friend Marybeth Guiney aboard the Conception.
"His laugh was the greatest and his smile could light up the dark," his family said in a statement, the Associated Press reported. "He embraced life with exceptional joy, openness and humor, and all who knew him felt that warmth."
The Malibu Divers also paid tribute on Facebook to both McIlvain and Guiney.
"All of us are devastated by the Conception dive boat tragedy," they wrote. "We'd like to honor Charles McIlvain and Marybeth Guiney by asking you to tell a story about a dive adventure or (anecdote) you had with them. Please share, I know it will help us all."
The Sea Shepard Conversation Society gave their condolences to his wife Jasmine, who was not with him on the trip.
"Sea Shepherd is one big family and when one of our own suffers from a tragic loss each and every one of us agonizes along with them," they wrote on Facebook. "Our long time and valued photographer suffered the loss of her husband and best friend in a tragic accident this weekend. Jasmine, in your time of need, please know that you have an entire family of fellow Sea Shepherd brothers and sisters who are sending you good thoughts and we are here for you for anything you need."
Mary Beth Guiney, 51 (18)
For Marybeth Guiney, who lived Santa Monica, California, diving started off as a hobby but "turned into a passion," Santa Monica attorney Perry Roshan-Zamir tells PEOPLE. "She was constantly thinking about her next diving trip. I remember we were sharing pictures one night sitting on board the boat out in the Solomon Islands, sharing stories. She was super excited about everything she'd seen down there underwater and wanted to share that."
Everything around her involved water, adds Roshan-Zamir.
"All of her social connections and passions, in some form. She was definitely a water person — like a lot of us are — and I don't mean that in a Zodiac way. She loved the ocean and wanted to do what she could to protect that environment," he says.  Guiney was an ocean enthusiast who was dedicated to the protection of sharks and other sea life, was hailed by friends as an outgoing figure who always had a smile.
According to Roshan-Zamir, she had no commitments for the long weekend, so she said to her neighbor, and fellow victim, Charles Mcllvain, "Let's go diving."
Guiney — a sales director, according to The Daily Breeze — once worked for The New England Patriots, which released a statement following her death, NBC News stations in Boston and Los Angeles reported.
"The New England Patriots organization is deeply saddened to learn of the tragic death of Marybeth Guiney. We send our sincerest sympathies to her family and all who mourn Marybeth's loss," the team said.
Lisa Fiedler, 52 (19)
Lisa Fiedler, a 52-year-old hairdresser and photographer from Mill Valley,  texted her mother, Nancy Fiedler, just hours before she died, saying, "I'm having a great time, beautiful spot," Nancy told ABC News affiliate KGO.
Fiedler loved being on or in the water and had been diving for several years, two friends said. They described her as an independent person with a passion and gift for capturing arresting moments of nature and wildlife with her photography. Fiedler often took trips to Yosemite, Oregon and Big Sur on her own.
Whenever Fiedler would go on a diving trip, she would send pictures of sea creatures to Kreps' 4-year-old son, Walker, who called her "titi," as in aunt. He was especially fond of her pictures of octopuses.
"Everybody loved her. She was a kind, gentle person. She was a naturalist, she loved nature," she said. "She loved the water. She was a Pisces and she said, 'I think I'm part fish.' "
"Everybody loved her. She was a kind, gentle person. She was a naturalist, she loved nature," Fiedler said.
TO WATCH THE TRIBUTE VIDEO FOR LISA: CLICK HERE
Jeffrey Trotter, artistic director at Independent Cabaret Productions in San Francisco, said he heard from a mutual friend that Fiedler was among the fire victims. He said he got to know Fiedler when they both lived in Stinson Beach about five years ago.
"I was so sorry to hear that news," Trotter said. "Lisa was an avid diver. She was constantly going all over the world to dive."
Daniel Garcia, 46 (20)
Apple confirmed: Dan Garcia worked for Apple and was on the Conception. According to media reports, the company said he was "as passionate about his job at Apple as he was about his love of diving." said Deirdre O'Brien, a senior vice president for the company.
The Apple employee's aunt, Blanche Garcia Slanga Hayden, took to Facebook and thanked everyone for the "kind, thoughtful wishes regarding the loss of my nephew, Dan Garcia, and his girlfriend, Yulia Krashennaya."
"Dan was an incredible, special young man, 46 years young," his aunt added. "A gifted engineer with companies like Amazon and, most recently Apple. Loved scuba diving. A passionate, talented artist in many venues. A loving partner, son, brother and friend to many. He will truly be missed by so many people."
Brian Pinkham, a friend of Garcia's, said there were "just so many facets to Dan." His friend touched many lives "whether as an online community leader, LED wizard, event organizer, deeply caring friend, brilliant co-worker, and the list goes on.

Yulia Krashennaya, 40 (21)
Krashennaya was a product manager for Cisco Global Event Marketing and worked in technology, data and analytics at SpiraLinks, according to her LinkedIn page
Yulia Krashennaya lived with her boyfriend Dan Garcia, according to his aunt and KABC.

Krashennaya was an active member of Berkeley's Buy Nothing group on Facebook and had been part of that group since it began last year in August.
"Yulia offered tools, plums, all kinds of other thoughtful gifts, and was a prompt, considerate communicator who was happy to help her fellow neighbors," a group administrator told Berkeleyside on Friday. "She was certainly a great member, very thoughtful, very welcoming, very active, very kind in her interactions, and she will certainly be missed."\spacer
Kristian Takvam (22)
The vice president of engineering at education platform Brilliant, a website that creates interactive science, technology, engineering and mathematics courses, based in San Francisco, was killed with her colleague, Carrie McLaughlin, the company confirmed, according to the SF Chronicle.
In a statement to the LAlist, CEO Sue Khim said: "The loss of Carrie and Kristian is deeply heartbreaking for all of us at Brilliant. Carrie and Kristian were incredible friends and colleagues who brought immense passion, talent, leadership, and warmth, and they will be missed dearly. Our hearts are with their families and friends."
Takvam was raised in Austin and graduated from the University of Dallas with a physics degree. He met his wife in 2009.
Katrina Takvam said her brother was an avid cave diver who got together with his college friends once or twice a year to dive. He felt more at home in the water than on land, she said.
"His family takes solace in knowing that he passed away doing what he loved with one of his coworkers," Katrina Takvam wrote.
Caroline McLaughlin (23)
Caroline McLaughlin, a senior software engineer at Brilliant, was with her colleague Kristian Takvam on the Conception, the company confirmed to LAlist.  
Class of 2005Interdiscipinary Computing in the Arts Computer science La Jolla
I'm an artist, I'm a software engineer, I'm a rope educator, I'm a dancer, I'm a lover, and I have a kitty!  Some of her favorite things:
InfoDome Database Software, Mystic Family Circus, Dancing, Pixel Crafter,  F Your Straight Pride,  PLACE for Sustainable Living, Loud and Queer, Worldwide Diving Adventures, QWOCMAP – Queer Women of Color Media Arts Project, Hitchin' Bitches San Francisco Bay Area,  East Bay Democratic Socialists of America, Big Yoga Life, The Root, Unfiltered, White Nonsense Roundup, Girl Army, Queer Comics Expo – QCE, Anti Police-Terror Project, False Profit, Inc., Temple of Promise
McLaughlin, who was known to her family and friends as Carrie, graduated from Paly in 2001 and the University of California, San Diego with a Bachelor of Arts in Interdisciplinary Computing in the Arts in 2005. She pursued a career in web design in the Bay Area, most recently as a senior software engineer at San Francisco-based Brilliant.org, a website and online community that offers math, science and engineering courses. It was a job she loved, according to her father, Don McLaughlin.
Don McLaughlin said his daughter would have turned 36 on Sept. 16. 
McLaughlin lived in Oakland. She spoke Brazilian Portuguese and Japanese and had a love for dance, according to her Facebook page. She was also a watercolorist who shared her works through the website carrielicious.com.
"She had a passion for art. She would be drawing or painting whenever she could," he said.
She was also a great lover of the outdoors.
"When we were in Yosemite this summer, she walked to the top of Yosemite Falls," her father said. Three weeks ago she competed in a triathlon in Oakland.
She took up scuba diving a few years ago and dove in locations such as Hawaii. The trip on the Conception was not her first to the Channel Islands. Last year she went on another diving excursion in the same area with some of the people who also died in the fire, he said.
Her parents said they remembered most that she was "an avid and active advocate" for those who needed help.
"She practiced kindness more than anybody else I have known. She was an advocate for women's rights and gay rights, and for helping anybody who needs help," Don McLaughlin said.
Her mother, Susan McLaughlin, said her daughter volunteered on weekends for an organization in or near Oakland to help girls learn how to program.
The McLaughlins and their older daughter, Laura, went to Santa Barbara on Sept. 3 to try to learn more about their daughter's fate. They stayed one night and returned on Sept. 4 after a sheriff's briefing when they couldn't find out any more information. Don McLaughlin said he couldn't imagine how the parents of the person who remains missing are coping.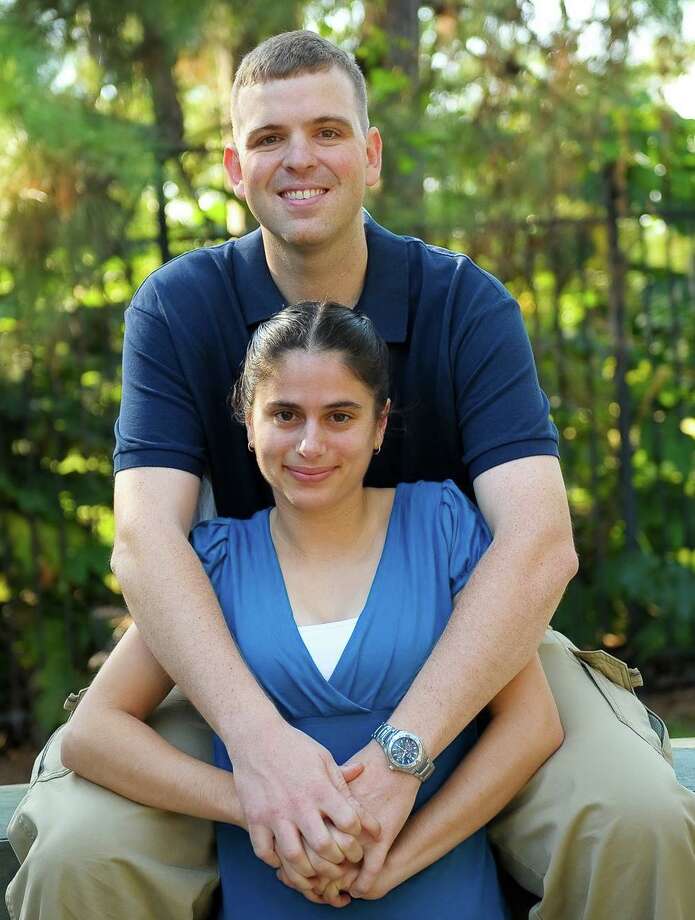 Adrian Dahood-Fritz, 40, (24) and Andrew Fritz, 40 (25)
Adrian Dahood-Fritz and her husband Andrew Fritz, who moved to California from Texas in April, took the trip to Santa Cruz Island in order "to see the marine wildlife there," a family friend told KCRA.
The couple headed west after Dahood-Fritz, a senior environmental scientist for the Ocean Protection Council, got a job working for the state.
On Thursday, California Gov. Gavin Newsom released a statement regarding the couple.
"We are saddened to learn that Adrian Dahood-Fritz, who worked for the Ocean Protection Council under the California Natural Resources Agency since April as a senior environmental scientist, and her husband Andrew Fritz, were aboard the boat and are presumed dead," Newsom wrote. "Adrian led the state's efforts to manage California's network of marine protected areas, and she cared deeply about the ocean and biodiversity. She embodied marine conservation and was a highly accomplished and respected scientific researcher. Adrian's passion and energy will be greatly missed.
Andrew Fritz was an avid outdoorsman, photographer, diver and chief technology officer for a company in Texas.
In 2014, Fritz joined Baker's photography company AzulOx Visuals.
"We did some pretty epic photo journeys and road trips. And that's just kind of who he was. Like, he didn't want to be average, he wanted to be great," Baker said.
Baker also said that Fritz was a dive master and often sought out diving trips that took him into caves and in search of shipwrecks.
Before joining the council in April, Adrian worked on Antarctic environmental science with the National Science Foundation. Dahood-Fritz was a research scientist who traveled to Antarctica often.
Vaidehi Campbell (26)
Vaidehi Campbell worked for the Soquel Creek Water District, a local non-profit government agency, for 18 years.  She was the Conservationist known as the "Water Princess".
"Vai was a very special person," a press release from the Soquel Creek Water District read, adding that Campbell, who worked as the district's communications specialist, "brought immense joy to work every day and was a dear friend to all of us."
"May we always remember her infectious smile, kind heart, vast knowledge, and adventurous spirit," the district added. "Vai will forever be our 'Water Princess.' "
Vaidehi Campbell Williams died as she lived, on an adventure. Always full of energy and light, Vaidehi was a world traveler who had dear friends on every piece of the globe she touched. Her love of water, the ocean and sea life carried through all aspects of her life.
In high school she was a competitive swimmer, played clarinet in the band, and was in school plays.
She was a vivacious, giving, and present friend, known throughout the community as a leader, environmental advocate and teacher, and wonderful wife, mother, daughter, friend, and sister, even always including her younger sister in all of her activities since they were little. She had the amazing gift of making everyone who met her feel a special connection.
Kaustubh Nirmal (27) and Sanjeeri Deopujari (28)
Kaustubh Nirmal, 44, and Sanjeeri Deopujari, 31, a couple from Stamford, Connecticut, were killed in the boat fire.  Nirmal worked in finance and was business analyst at Merrill Lynch in New York City. , and Sanjeeri Deopujari was a dentist. They were married for two and a half years, according to The Los Angeles Times.  They both lived in an apartment on Forest Street.
According to the Times of India, Deopujari was from Nagpur and Nirmal grew up in Jaipur in India.
"God took them away from us untimely and unfairly, but even he didn't have the heart to separate them in death," Nirmal's cousin, Rajul Sharma, told the Times, describing them as "the perfect couple."
Justin Carroll Dignam, 58 (29)
Justin Carroll Dignam, a 58-year-old founder and CEO of a payroll company, was reported missing by the company's president in a message to the company's email list.
Dignam was identified by the Sheriff's Department as a resident of Anaheim.
Dignam played water polo at the University of Richmond, then coached at Iona College and Wesleyan University. He also served as a referee. His company, Big Fish, partnered with USA Water Polo to provide payroll services, according to the organization's website.  The company began a partnership with Team USA Water Polo, which practices in Irvine, back in 2010. 
He worked for ADP for more than 17 years before striking out on his own, according to his company biography.
"We are honoring Justin with our actions by continuing to run the business that he built with honor and commitment," said Jeff Hill, president of Big Fish Employer Services.
Dignam lived in Anaheim California, with his wife Christine and their two children.
Dr. Ted Strom, 62 (30)
Ted Strom, of Germantown, Tennessee, was an associate professor at the University of Tennessee Health Science Center and a staff physician at the Memphis Veterans Affairs Medical Center.
When reached by PEOPLE, his wife Maggie Strom referred questions to the PR firm that represents her Memphis-based company Tioga Environmental Consultants.
The firm released this statement on Friday after he was identified by the Santa Barbara County Sheriff's Department as a victim of the Conception fire.
"On behalf of the Strom family, we wanted to share that Dr. Ted Strom died this past weekend in the boat fire during a scuba diving expedition off the coast of Southern California," said the firm. "The Strom family wants everyone to know that he passed in a place he cherished while doing something he loved. During this very difficult time, the family requests complete privacy."
The Memphis VA also released a statement on Friday.
"The leadership and staff of the Memphis Veterans Affairs Medical Center are deeply saddened by the loss of Dr. Ted Strom," the VA said. "His exceptional service to veterans as a staff physician is a testament to the type person that he was. Our thoughts and prayers remain with his family during this time. He will certainly be missed."
According to the The Commercial Appeal, Strom also worked as an associate professor at the University of Tennessee Health Science Center.  
Wei Tan, 26 (31)
Wei Tan had just received her Master of Engineering degree from U.C. Berkeley, specialising in Industrial Engineering and Operations Research, earlier this year.in June. Ms Tan began her new job four months ago as a data scientist with a tech company in Santa Barbara named Evidation Health.
On Friday, her sister Cheerin Tan posted on Facebook: "Dear friends. It is with great sadness I announce the passing of my beloved little sister Wei Tan. It hurts, it will always hurt, but we will move on."
Cheerin spoke with Channel News Asia on Friday, saying that all their family members were avid divers. Wei got her certification when she was 17 and had been excited about this diving trip.
"It's at least comforting to know that she was doing something she loved in the last few moments of her life," Cheerin told CNA.
Singh Sandhu, 45  (32)
Sunil Singh Sandhu moved from his native Singapore to live in the U.S. almost 25 years ago to pursue degrees in Electrical Engineering at Christian Brothers University and Stanford University.  He was a native of Singapore and received his master's and doctorate degrees in electrical engineering from Stanfordand was a postdoctoral fellow at the university, where his research focused on the interaction between matter and light, according to his LinkedIn profile.
He was working as a silicon photonics senior scientist at the San Francisco-based company Pointcloud Inc. at the time of his death. Pointcloud CEO Remus Nicolaescu declined to comment on the report about Sandhu's death.
"The company has decided to respect the family's wishes and not comment. We are following the lead of the family," he said by phone on Friday afternoon.
His father, Sojit Singh, told The New Paper of Singapore that his mind went blank when he heard the news.
"My whole life is gone. I can never find another boy like him," Sojit told the paper. "Sunil was a brilliant child who excelled in his studies."
Sojit told the outlet that his son picked up diving just two months ago.
"I told him to be careful because scuba diving can be a dangerous sport," Sojit said. "I didn't know he was going for another trip. I had been trying to persuade him to come back to Singapore."
Photonics is the physical science of light (photon) generation, detection, and manipulation through emission, transmission, modulation, signal processing, switching, amplification, and sensing.
Sunil Singh Sandhu's father, Sojit Singh, said in a Sept. 5 interview with Singaporean newspaper The New Paper that authorities asked his family for a DNA sample to match with his remains.
Sandhu was from Palo Alto, according to his LinkedIn account. He had addresses in Palo Alto and Half Moon Bay listed in Whitepages.
Update 9/14/19
NEW NAMES RELEASED AND INFORMATION 
WELL, WELL, WELL… Some very interesting points about the final release of FULL AND COMPLETE LIST OF VICTIMS. 
The first thing I find very revealing is that they still DO NOT MENTION THE COOK, Mike Kohls!  I have countless renditions of the events of that day and none of them mention the COOK or the fact that he usually was starting to prepare breakfast about that time in the galley right above the entrance to the sleeping area.  Nor do they mention what happened to him.  They state that only one crew member died,  Allie Kurtz.

Why did they give absolutely no details about the last two victims listed: Juha Pekka and Yuko Hatano?  Man I had to dig to find what I did on these two.  Very interesting the background I did find.  What is the reason for the omission of their data?
Xiang Lin, 45 (33)
Lin was a native of Beijing. After attending Tsinghua University, she moved to the United States to earn a master's degree in computer science at Brown University.
The degree led to engineer and program manager roles at major companies like Apple and Microsoft, her family told the Los Angeles Times. Most recently, Lin was researching artificial intelligence as a partner at Acorn Summit Ventures, a private equity and venture capital firm in the Bay Area.
"Her generosity and charisma made her many friends who remember and dearly miss her," her family — which includes an older brother, mother and father — told the Times. "She was warm, loving, athletic, courageous, intelligent, funny; her curiosity and passion have impacted and inspired many whom she came into contact with throughout her life."
Lin was also a nature lover who enjoyed hiking Mission Peak in Fremont, California, as well as spending time wind surfing and scuba diving.
Juha Pekka Ahopelto, 50  (34)
PhD,  Professor, University of Oulu, Finland
Juha-Pekka Kallunki is a Professor of Accounting at the University of Oulu, and a Visiting Professor of Accounting at the Stockholm School of Economics and the Aalto University School of Business. His current research interests include financial reporting, auditing, executive compensation and corporate governance.
He has published 54 original research articles. The list of journals includes the FT 50 list journals Journal of Accounting and Economics, Journal of Financial Economics, Contemporary Accounting Research and Review of Accounting Studies. He serves on the Editorial boards of European Accounting Review and Journal of Multinational Financial Management. He has also published seven books in his expertise area.
Research interests
Corporate governance; Insider trading; Auditing; Firm valuation
Recent papers accepted for publication
Kallunki, Jenni; Juha-Pekka Kallunki; Lasse Niemi; Henrik Nilsson (2018), "IQ and Audit Quality: Do Smarter Auditors Deliver Better Audits?", Contemporary Accounting Research (Forthcoming).
Ikäheimo, Seppo; Juha-Pekka Kallunki; Sinikka Moilanen; Eduardo Schiehll (2018), "Do White-Collar Employee Incentives Improve Firm Profitability?", Journal of Management Accounting Research (Forthcoming).
Academy of Finland
– Managerial traits and equity-based compensation, Sep 2014 – Aug 2018
– Do Investors Recognize the Implicit Economic Benefits from the R&D Spending of the Firm?, Aug 2008 – Dec 2009
– Value Creation and Capture in R&D Investments: International and Finnish Evidence, Jan 2006 – Dec 2008
Business Finland (National Technology Agency)
– Dynamics of Mergers and Acquisitions and Strategies for Growth, Mar 2008 – June 2010
– Strategies for Growth in Technology-Based Industries, Jan 2006 – Jun 2008
OKO Bank of Finland Foundation
– Economic and financial consequences of high technology industries, 2000-2004
Professional and community activities
Dean of the Finnish Doctoral Programme in Business Studies (KATAJA), 2014-

Vice Dean of the Oulu Business School, University of Oulu, Finland, 2000 – 2009

Chairperson of the Dept. of Accounting and Finance, Oulu Business School, University of Oulu, Finland, 2000 – 2008

Chairperson of the Dept. of Economics, Accounting and Finance, Oulu Business School, University of Oulu, Finland, 2018-
YUKO HATANO, 39 (35)
was a graduate of the University of Washington and worked as an engineer for Western Digital for nearly 10 years. 
She posted many photos on Facebook of scuba diving including a trip she took to the Galapagos Islands where she photographed stingrays and sharks underwater.
She was 39 from San Jose.
I am so very sad to have lost my good friend and dive buddy, Yuko Hatano, this weekend. I met Yuko through Reef Check. The four of us in this photo have been diving together on Finstads' Fourth of July trips for the past eight years and have become very tight. The three of us got together last night and decided to organize a memorial. Please contact me if you know Yuko or have information about Yuko's friends, or would like to help organize.
Carolina La Rotta Dratva

I'm sorry Vincent, I know Yuko as well. We dove together a couple of times

😢

Yuko Takegoshi

I actually first met Yuko at an engineering meetup, and later found that she was a diver. We didn't dive much together but we hung out on land, having dinners or going out for drinks. I've since moved to Florida but please loop me in on anything I can do.
Here is the description of the victims according to https://www.islapedia.com/index.php?title=Conception:   Kristy Finstad was one of the passengers killed in the fire. Other passengers included two high-schoolers, a hairdresser, a marine biologist, software engineers, teachers, a special effects designer for Disney, a nature photographer, a nurse and a family of five celebrating a birthday.
On Thursday, Santa Barbara County Sheriff Bill Brown publicly identified all 34 victims of the Labor Day dive boat fire.
Carol Adamic, 60, Santa Cruz
Steve Salika, 55, Santa Cruz
Tia Salika, 17, Santa Cruz
Juha Pekka Ahopelto, 50, Sunnyvale
Neal Baltz, Phoenix
Patricia Beitzinger, Phoenix
Vaidehi Campbell Williams, 41, Felton
Raymond Scott Chan, Los Altos
Kendra Chan, Oxnard
Adrian Dahood-Fritz, 40, Sacramento
Andrew Fritz, Sacramento
Justin Dignam, 58, Anaheim
Berenice Felipe, 16, Santa Cruz
Lisa Fiedler, 52, Mill Valley
Kristina "Kristy" Finstad, 41, Tamrick Pines
Dan Garcia, Berkeley
Yulia Krashennaya, 40, Berkeley
Marybeth Guiney, 51, Santa Monica

Yuko Hatano, 39, San Jose
Alexandra "Allie" Kurtz, 26, Santa Barbara
Xiang Lin, 45, Fremont
Caroline McLaughlin, 35, Oakland
Charles McIlvain, 44, Santa Monica
Kaustubh Nirmal, 33, Stamford, Connecticut
Sanjeeri DeoPujari, 31, Stamford, Connecticut
Angela Rose Quitasol, 28, Stockton
Evan Michel Quitasol, 37, Stockton

N

icole Storm Quitasol, 31, Imperial Beach
Michael Quitasol, 62, Stockton
Fernisa Sison, 57, Stockton
Sumil Sandhu, 45, Half Moon Bay
Ted Strom, 62, Germantown, Tennessee
Kristian Takvam, 34, San Francisco
Wei Tan, 26, Goleta
  CHECK THE LIST!   NO MENTION OF THE COOK  Mike Kohls 
These divers, who are very partial toward the owners of the Conception, have presented the theories below.  However, in their scenarios the fire would have started in the area below where the passengers were sleeping.  I protest that in that scenario the passengers would have wakened to the smell of smoke.  At least some of them would have escaped.  
Diver points to phone-charging station in galley; Conception designer thinks it began in bunk room

Posted Sep 5, 2019 9:20 AM CDT
This image made from video shows the dive boat Conception before it sank off Santa Cruz Island in California early Monday.   (Capt. Paul Amaral/TowBoatUS Ventura via AP)

View 2 more images

(Newser) – A crew member who escaped the Conception dive boat almost immediately suspected a galley charging station as the source of the blaze. Shirley Hansen, who assisted survivors of California's worst maritime disaster since the 1800s from her boat near Santa Cruz Island on Monday, says the crew member described the galley as having a charging station where divers could plug in phones, cameras, laptops, and other equipment, per the Los Angeles Times. A diver who's boarded Conception some 100 times says numerous AC power outlets are located in an area "directly above" the divers' sleeping quarters. "You can plug in overnight," he says. "Sometimes with a lot of people on board, there'd be competition for space."

The boat's designer has another theory, however. Based on video footage, Roy Hauser believes the fire must've started in the bunk area and spread so rapidly that none of the 34 people below deck had time to escape up a staircase leading to the galley or through an escape hatch leading to a mess area beside the galley. "This had to have been, in my estimation, one of those lithium battery chargers," he says, noting there were electrical outlets in the bunk room. A dive instructor notes some boats no longer allow passengers to charge devices in bunk rooms due to the fire risk. The National Transportation Safety Board is expected to issue preliminary findings within 10 days, reports the Guardian, with a full report due within two years. (Read more Conception dive boat stories.)
A recent Cal Berkeley graduate and a research scientist from Palo Alto have been identified by friends and family as victims of the Conception dive boat fire.

Wei Tan, 26, earned a graduate degree from Cal earlier this year, according to her Facebook page.  Wei's sister, Cheerin Tan, announced her death on Facebook, saying, "At the moment, my family is coping well while we wait for DNA testing to be completed."

"It hurts, it will always hurt, but we will move on…" the sister added.

Sunil Singh Sandhu, 46, was also killed in the fire, his parents told The New Paper. Sandhu had been living in the United States for at least 20 years, though both Sandhu and Tan were born in Singapore.

Sandhu's father, Sojit, says his son earned a both a masters and doctoral degree from Stanford, and was working as a research scientist.

MORE: 2 Apple employees killed in dive boat disaster

"My mind went blank. I thought this was a hoax. My whole life is gone. I can never find another boy like him," he told the website.

The fire, which started early Labor Day morning, claimed the lives of 34 people. Only five crew members survived — they had been sleeping on the top deck when the fire started below.

On Friday, the Santa Barbara County Sheriff's Office officially released the names of nine of the fire victims, though more than two dozen have been publicly identified by friends or family.

Yulia Krashennaya, 40, of Berkeley, was also named as a victim. Krashennaya has been identified by friends as the girlfriend of Dan Garcia, also of Berkeley, one of the two Apple employees killed in the fire.

Santa Barbara County Sheriff Bill Brown told reporters earlier this week the "majority" of the fire victims were from Northern California.

The names of of the victims released by the sheriff are:

Raymond Scott Chan, 59, Los Altos
Justin Carroll Dignam, 58, Anaheim
Daniel Garcia, 46, Berkeley
Marybeth Guiney, 51, Santa Monica
Yulia Krashennaya, 40, of Berkeley
Alexandra Kurtz, 25, Santa Barbara
Caroline McLaughlin, 35, Oakland
Ted Strom, 62, Germantown, Tennessee
Wei Tan, 26, Goleta

As of Friday, 18 victims have been identified by authorities.

Authorities say medical examiners believe dozens of people who were trapped when a California scuba diving boat caught fire died of smoke inhalation, not burns.

Brown told reporters Friday that all the victims sleeping in tight quarters below deck had signs of smoke inhalation and a preliminary examination shows they died before being burned.

Brown says there are no plans to conduct traditional autopsies, with a pathologist convinced smoke inhalation is the primary cause of death, but examiners will make a final determination.

The sheriff says there are multiple investigations into different aspects of the fire but that it hasn't become a criminal probe.

The Associated Press contributed to this report.
TO CONTINUE, CLICK BELOW: