This post contains multiple ways you can help put an end to this outrageous assault on our children.  Check it out, and if your are aware of other opportunities to join the effort please let me know.  
I don't know how familiar you are with Drag Queen Story Hour, but enough is enough.  The brainless, snowflake idiots who think this stuff is somehow a good thing, who willing expose their children to this corruption don't speak for the rest of us.  We know, or we should, that childhood innocence needs to be protected for as along as possible. Exposing young children even to normal sexual ideas, images, activity is a crime.  Parents have lost their children and/or gone to jail for such things.  Why on earth would anyone allow young children to be expose to people who want to sexualize even babies, in perverted, damning and damaging ways??
They declare that they are teaching children to be authentic.  There is nothing authentic about them.  They are FAKE, A DECEIT, A LIE from the top of their heads to the tips of their toes.  They deny reality and live in a poisonous and self destructive la-la-land and they want to pull our children down with them.
The numbers show that most of Americans agree that this is not acceptable.
spacer
Not only did the survey show that Americans find the Drag Queen Story Hour to be inappropriate, but the people who are in management and the people performing in front of little children gaining access to touch them and gain acceptance by them are sex criminals with a record!!  Admittedly, not all of them have a record.  But, do are these the kinds of people you think should have access to your child???
Say it's inappropriate for children.
A new Rasmussen poll shows a strong majority of Americans think Drag Queen Story Time is inappropriate for children.
According to Mark Mitchell, the head pollster at Rasmussen, the question alone had "riled up about the most hate in any survey" he had ever conducted, emphasizing the fury amongst Americans the issue has caused in recent years.
1000 Americans were asked how appropriate they thought it was that Drag Queen Story Time existed.
The event revolves around men dressed as women reading stories to young children, often in public libraries or schools, ostensibly as part of an effort to expose kids to LGBT culture in a bid to promote 'tolerance' at a young age.
The poll found that 44% of Americans thought it was "not at all" appropriate for children, and another 16% judging it to be "not very" appropriate, while 10% said they were not sure.
Only 11% of voters thought the event was "very appropriate" for children, while 28% said they were "somewhat appropriate."
Women were slightly more positive towards the event than men, while, perhaps unsurprisingly, government employees were the most likely to approve.
Along party lines, 79% of Republicans disapproved of Drag Queen Story Time, while Democrats were split 47% in support and 41% against.
In terms of age groups, 46% of people aged 19-39 said it was appropriate, compared to 71% of adults aged 40-64 and 77% of adults over 65 who said the event was inappropriate.
71% said the event should not be taxpayer funded in comparison to just 14% who said the taxpayer should foot the bill.
"Drag queen story hour seems like a topic that has been heavily championed by the left, and yet it can't get to a majority of support among Democrats," Mitchell said. "But at the same time, Democrats are just not willing to condemn the practice in large numbers."
It's no surprise that many Americans are vehemently opposed to the event given how it has been exploited by sexual predators and pedophiles to get closer to kids.
Back in March 2021, the former head of the Cream City Foundation, which sponsors Drag Queen Story Hour in Milwaukee, was arrested on charges of possessing child pornography.
In 2019, it was revealed that the Houston Public Library allowed a registered sex offender to read to children as part of Drag Queen Story Hour.
One of the program's drag queens, 32-year-old Alberto Garza, was convicted of sexually assaulting an 8-year-old boy in 2008.
We have highlighted numerous instances where drag queens have engaged in overtly sexual behavior in front of children during Drag Queen Story Time events, including an incident in the UK where a drag queen taught toddlers how to twerk and another who flashed children a glimpse of his crotch during an event in Minnesota.
Meanwhile, advertisers and supermarket giants in the UK are once again using festive commercials to socially engineer the British public.
———————————————————————————————————————
spacer
Get a load of this!!  Antifa armed guards stand with guns to assure that wackos can bring their kids in to these events.
spacer
Drag Story Hour events are happening all over the world at libraries, schools, bookstores, museums, summer camps, afterschool programs, and other community spaces! Each chapter is independently operated and funded. 
Trained storytellers offer themed events ranging from our Pride story hours for the whole family, adult-centered employee experiences, bingos, and so much more!
Organizations who support them:    (Let these people know how you feel.  BOYCOT THEM!)

October 4, 2018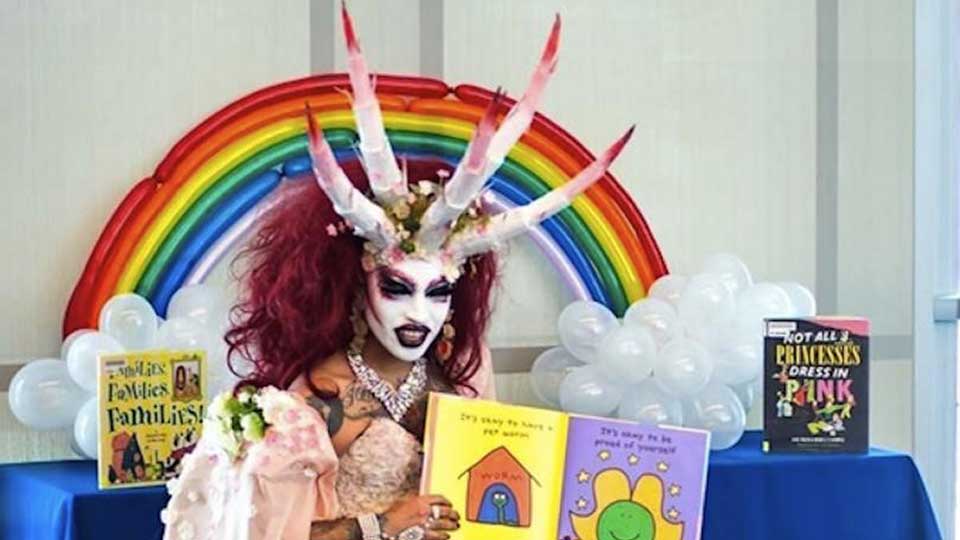 Dear Friends:
What began in places like New York and Los Angeles is now spreading across the country. Believe it or not, Drag Queen Story Hour is a recent phenomenon that may just show up at your community library very soon. In fact, these gatherings and others like them have already happened or are planned in at least 40 states to date.
The events feature men outfitted in makeup and outfits, using their "drag" name, and reading stories to children as young as 3 years old at public libraries. And despite what organizers say, there is nothing innocent or "family-friendly" about these events. The story-times have a very specific agenda and event organizers are not coy about the intent of this program.
According to advertisements, "Drag Queen Story Hour captures the imagination and play of the gender fluidity of childhood and gives kids glamorous, positive and unabashedly queer role models. In spaces like this, kids are able to see people who defy rigid gender restrictions and imagine a world where people can present as they wish, where dress up is real."  (NO, they want a world where NOTHING IS REAL.  Because they have lost touch with REALITY COMPLETELY.)
The ideology behind Drag Queen Story Hour goes even further beyond ideas regarding sexual identity, and for these activists, undermining parents' authority in the lives of their children is often necessary. For example, Gay Pride Director Jeremy Hobbs of Columbus, Georgia was quite explicit about the desire to undermine parents when he stated, "We're not born with hate; we learn hate. And it all starts at home."
Yes. In addition to introducing and pushing gender confusion on innocent children, this program plans to teach kids that any biblical values they may glean from their parents at home is "hate."
Friends—it is time to act and, thankfully, thousands of people across the nation have already spoken up and raised concerns with their local libraries and leaders. Meanwhile, in New Mexico, we must be ready to act if and when the time comes, so here are some things you can do right now:
Please continue to follow us for more information on this unacceptable program.
Please make sure your pastor is aware of this program and encourage him to preach on the important biblical issues of gender and human sexuality.
Please remember to vote this November 

for those candidates who will support parental rights

and push back against the radical left's assault on Christian parenting.
To help fund our efforts to inform and

engage local communities with calls to action

, please consider a contribution to help in our efforts.
Today we are facing issues that just 5 years ago would have been unimaginable. The only way to push back is for the church to be awake, alert, and active. And to that end, we look forward to partnering with you.
God bless you and thank you for your continued prayers and generous support.
Sincerely,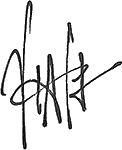 Vince Torres
President and Executive Director
What I Saw at "Drag Queen Story Hour" Shocked Me
TFP volunteers pray the rosary in reparation to God for this attack against His plan for the family.
I saw protesters lining the driveway to the public library as I approached the building. "Leave Our Children Alone" one protester's sign read. "Protect Our Children's Innocence!" read another.
On February 9, 2019, a pro-transgender "Drag Queen Story Hour" was held at Exeter Community Library in Reading, Penn.  The event was one among many sponsored at libraries nationwide to teach children ages 3 to 6 about gender-fluidity or transgenderism.
> STOP Transgender "Drag Queen Story Hour" for 3 Year-Olds in Public Libraries
TFP Student Action volunteers joined local pro-family advocates in prayer near the entrance of the library as pro-homosexual activists clapped and cheered each time a child was carried into the library.  Peaceful protesters held signs that admonished the library for targeting children with such an immoral program.
Shortly after the prayerful protest began, pro-drag show advocates carrying a rainbow flag arrived.  They displayed vulgar signs such as, "We're all born naked, and the rest is drag" and "Sashay Away!"  Their arguments were based on disordered feelings rather than biological reality.
I walked inside the library.
There, I saw the male performer who calls himself Amie Vanité dressed up as a woman, wearing a blue princess dress, heavy makeup and a blond wig.  He spoke in a falsetto voice and his mannerism defied the laws of nature. He read four books, all of which favored the transgender and homosexual ideology, promoting the "diversity" and "tolerance" theme.  He also sang and encouraged the children to clap to the tempo of his song.
I saw dozens of young children.  Some infants were too young to talk or walk.  Adults without children were also present to support the event.  Multiple children were dressed in rainbow clothing.  Some children were ushered in by same-sex couples.
The goal of the program is clear.  As one drag queen involved in staging a Drag Queen Story Hour confessed:  "This is going to be the grooming of the next generation. We are trying to groom the next generation."
At the Lansdale Public Library near Philadelphia, Penn., a drag queen by the telling name of Annie Christ (anti-Christ) read to children on Feb. 2.
How far with this revolt against God go?
According to the Drag Queen Story Hour web site, "In spaces like this [the library], kids are able to see people who defy rigid gender restrictions and imagine a world where people can present as they wish, where dress up is real." (They have no clue regarding what is REAL.)
What I witnessed inside the library that day was heartbreaking:  Little children being exposed to sin.  Adults forcing their sinful lifestyle on children.  Library staff celebrating and facilitating the corruption of minors.
Enough is enough! 
Please sign your protest to the American Library Association against the "Drag Queen Story Hour."
spacer
If you want to know where they are having a Story hour near you, call your local library or use the following link:

When
"gender fluid" story books replace Little Red Riding Hood
, we should ask ourselves: 
Has society sunk lower than Sodom and Gomorrah?
Endorsed by the American Library Association, the "Drag Queen Story Hour" has spread to twenty-one states, targeting preschool and grade school children with homosexuality and transgenderism in public libraries.
The Associated Press filmed a "Drag Queen Story Hour" in New York.  "Who wants to be a drag queen when they grown up?" asked the drag queen.  "Meeee!!!" cried the room of little children.
Coloring books used at these immoral programs teach toddlers how to "create your own drag name," and "circle your pronouns."
We must not remain silent as this new form of transgender child abuse spreads nationwide.  Speak up now! Protect the little ones.
"Whosoever shall scandalize one of these little ones that believe in me; it were better for him that a millstone were hanged around his neck, and he were cast into the sea" (Mark 9:42).
Please sign your peaceful protest today.

Get More Information Here & Sample Protest Letter to Send to Your Local Library / City Mayor
Contact information (be bold yet respectful and peaceful):
American Library Association
50 East Huron Street
Chicago, Illinois  60611-2795
Toll free: 800-545-2433 | Direct line: 312-944-6780 | Fax: 312-440-9374
Email: ala@ala.org
Sign This Petition
To: Ms Loida Garcia-Febo
President, American Library Association
cc: Mayors & City Councilors
Please withdraw all support for the "Drag Queen Story Hour" in public libraries.  Exposing young children to unnatural behavior and brazen pro-transgender activism is immoral, harmful and confusing.
The American College of Pediatricians warns: "Conditioning children into believing that a lifetime of chemical and surgical impersonation of the opposite sex is normal and healthful is child abuse."
Why is the American Library Association fueling this new form of child abuse?
Sincerely,
 to sign this petition online CLICK HERE

Note: By signing, you agree to receive email messages from TFP Student Action. You may unsubscribe at any time. Privacy policy
The concept of having drag queens read to children has the backing of the American Library Association, the oldest and largest library association in the world. Yet the five-year-old trend has set off controversies in local libraries across the United States, and some families feel as if their opinions on the subject don't matter.
A Missouri lawmaker wants to put parents back in the picture.
The "Parental Oversight of Public Libraries Act," a bill introduced last month by state Rep. Ben Baker, would require each library in Missouri to have "a parental library review board" made up of five adults in the community. The purpose of the board would be to "determine whether any sexual material provided to the public by the public library is age-inappropriate sexual material."
"The most support I have received has been from parents who are concerned about the well-being of their children, as well as local government officials who have been ignored when they speak out against certain content and events that have been allowed in our libraries," Baker said in an email.
Critics have focused on a section at the end of the bill, which specifies that those who defy it could be subject to "a fine of not more than five hundred dollars" or "imprisonment in the county jail not to exceed one year."
A year in jail for trying to sneak some mature content into the children's section of a library sounds severe. But, according to Baker, the penalty is the same as the one already in place for librarians who willfully refuse to implement filtering software on library computers.
"I don't foresee anyone being jailed for noncompliance," he said. "I think it is appropriate to have a strong penalty for anyone who would willfully provide obscene or objectionable sexual materials to children."
Why should librarians find themselves railing against what concerned members of the community decide is appropriate for children? They see it as a form of censorship.
"We were, of course, dismayed and unhappy to see a bill that would essentially put librarians in jail for sharing materials that are constitutionally protected and age-appropriate except in the eyes of five people," said Deborah Caldwell-Stone, director of the American Library Association's Office for Intellectual Freedom.
Drag queens, equally up in arms, are planning a protest of the bill next month.
But the bill has its supporters, who appreciate its goal: to protect children. A parental review board could flag books such as Make Trouble by Cecile Richards, the former Planned Parenthood CEO who wrote the book, in part, "to talk about the reproductive system and sex education."
With these kinds of topics in the balance, Baker insists that the legislation is about caution, not censorship.
"This would not ban books or censor literature," he told the New York Times. "It would simply give an opportunity for the community to weigh in on what should be available to children in a taxpayer-funded space."