It is that time of year again and the NWO Warlords are meeting Davos.  I am not going to say much as an intro.  There is a lot of information that follows and I have made comments throughout.
I will say once again, that I have no idea whey these arrogant elites have been tolerated for so long.  Who appointed them to make decisions for the rest of us?  They are not elected or appointed by anyone, they do not represent any of us and they are not answerable to anyone.  Wow… that is a lot of power given to a bunch of greedy, self absorbed, egomaniacs.
When will we say ENOUGH?  Will it be in time?  Or will these High and Mighty, self appointed oligarchs get the NEW WORLD ORDER they have been building?
spacer
Nov 10, 2022
The Annual Meeting 2023 will take place in Davos, Klosters from 16-20 January.

The theme of the meeting is 'Cooperation in a Fragmented World'.

The meeting will bring together 2,700 leaders from 130 countries including 52 heads of state/government.
Cooperation in a Fragmented World
Under the theme 'Cooperation in a Fragmented World', the Annual Meeting 2023 will bring together more than 2,700 leaders from government, business and civil society, at a pivotal time for the world.
Multiple crises are deepening divisions and fragmenting the geopolitical landscape. Leaders must address people's immediate, critical needs while also laying the groundwork for a more sustainable, resilient world by the end of the decade.
"We see the manifold political, economic and social forces creating increased fragmentation on a global and national level. To address the root causes of this erosion of trust, we need to reinforce cooperation between the government and business sectors, creating the conditions for a strong and durable recovery. At the same time there must be the recognition that economic development needs to be made more resilient, more sustainable and nobody should be left behind," said Klaus Schwab, Founder and Executive Chairman, World Economic Forum.
No One Left Behind – yeah, we have seen how that worked for our military personnel, and our government agents overseas; including women and children.  These folks DO NOT CARE about the masses.  Everyday people like you and me are EXPENDABLE in their eyes.  You must not let their language and their "promises" fool you.  Keep looking at the truth.  Their behavior speaks volumes!
The programme of the 53rd Annual Meeting focuses on solutions and public-private cooperation to tackle the world's most pressing challenges. It encourages world leaders to work together on the interconnected issues of energy, climate and nature; investment, trade and infrastructure; frontier technologies and industry resilience; jobs, skills, social mobility and health; and geopolitical cooperation in a multipolar world. Special emphasis is on gender and geographical diversity across all sessions.
SAY WHAT?  Why do these elite think they have any business in our gender?? Who are they to decide what diversity should exist in our Nations?   GOD DIVIDED the NATIONS and placed us in our homelands.  As for all the other issues; they are talking about overthrowing our national governments by bypassing our laws using Non Government Entities, Corporations, "Charities", Billionaire Philanthropists, Think Tanks and Summits made up of Stakeholdser/Investors and the Royals, as well the UNITED NATIONS and all of its branches/programs.
Top political leaders taking part include:
Olaf Scholz, Federal Chancellor of Germany; Ursula von der Leyen, President of the European Commission; Roberta Metsola, President of the European Parliament; Yoon Suk-yeol, President of the Republic of Korea; Cyril M. Ramaphosa, President of South Africa; Pedro Sánchez, Prime Minister of Spain; Alain Berset, President of the Swiss Confederation 2023 and Federal Councillor of Home Affairs; Ilham Aliyev, President of the Republic of Azerbaijan; Alexander De Croo, Prime Minister of Belgium; Gustavo Francisco Petro Urrego, President of Colombia; Félix Tshisekedi, President of the Democratic Republic of the Congo; Sanna Marin, Prime Minister of Finland; Kyriakos Mitsotakis, Prime Minister of Greece; Leo Varadkar, Taoiseach of Ireland; Maia Sandu, President of the Republic of Moldova; Aziz Akhannouch, Head of Government of Morocco; Mark Rutte, Prime Minister of the Netherlands; Ferdinand Marcos, President of the Philippines; Andrzej Duda, President of Poland; Aleksandar Vučić, President of Serbia; Samia SuluhuHassan, President of United Republic of Tanzania; Najla Bouden, Prime Minister of Tunisia.
John F. Kerry, Special Presidential Envoy for Climate of the United States of America; Avril Haines, US Director of National Intelligence; Martin J. Walsh, Secretary of Labor of the United States; Katherine Tai, United States Trade Representative; Chrystia Freeland, Deputy Prime Minister and Minister of Finance of Canada; Christine Lagarde, President, European Central Bank.
Heads of international organizations taking part include:
Antonio Guterres, UN Secretary-General; Kristalina Georgieva, Managing Director, International Monetary Fund; Ngozi Okonjo-Iweala, Director General, World Trade Organization; Jens Stoltenberg, Secretary General, North Atlantic Treaty Organization; Tedros Adhanom Ghebreyesus, Director General, World Health Organization; Fatih Birol, Executive Director, International Energy Agency; Catherine Russell, Executive Director, UNICEF; Mirjana Spoljaric Egger, President, International Committee of the Red Cross.
This year will bring about the highest ever business participation at Davos, with over 1,500 leaders registered across 700 organizations, including over 600 of the world's top CEOs form the World Economic Forum's Members and Partners, with top-level representation from sectors such as financial services, energy, materials and infrastructure, information and communication technologies. They come as governments increasingly look to business to take big ideas and put them into action quickly and inclusively. There will also be a strong representation of Global Innovators who are transforming industries, with more than 90 mission-driven leaders from the Forum's Technology Pioneers and recently launched Unicorn communities.
Leaders from civil society taking part in the meeting include:
Seth F. Berkley, Chief Executive Officer, Gavi, the Vaccine Alliance; Stephen Cotton, General-Secretary, International Transport Workers' Federation; Christy Hoffman, General-Secretary, UNI Global Union; Hindou Oumarou Ibrahim, President, Association for Indigenous Women and Peoples of Chad; Azza Karam, Secretary-General, Religions for Peace; Oleksandra Matviichuk, Nobel Peace Prize Winner 2022 and President, Centre for Civil Liberties; David Miliband, President, International Rescue Committee; Luisa Neubauer, Climate Activist, Fridays for Future Movement; Kirsten Schuijt, Director-General, WWF International; and Gurudev Sri Sri Ravi Shankar, Founder, Art of Living Foundation.
Among the new initiatives at the Annual Meeting is the Global Collaboration Village, a purpose-driven metaverse that fosters more sustainable public-private collaboration and spurs action to deliver impact at scale. The first-ever metaverse multilateral meeting hosted by the Forum will bring together experts and leaders from finance, food and retail to drive action on ocean health and seafood waste.
This year more than 160 of the Forum's civic-minded young leaders will join as members of our Global Shapers, Young Global Leaders and Social Entrepreneurs communities. We will also welcome nine Indigenous leaders bringing the knowledge and expertise of their communities to advance regional and global efforts in ecosystem restoration, inclusive trade and sustainable development.
More than 125 experts and heads of the world's leading universities, research institutions, and think tanks will join the Meeting, bringing the latest facts, insights, science, and data into the programme and the Forum's work.
The Arts and Culture programme features a number of sessions and immersive art installations on the preservation of coral reefs, displaced peoples and the global refugee crisis, gender equality and female empowerment, and global sea-level rise. It will include the 27th Annual Crystal Awards and our Cultural Leaders.
This year is the 20th anniversary of the Open Forum, which welcomes diverse people from around the world to listen and share experiences with experts and leaders on pressing issues. The theme is, Our Environment: Lessons, Challenges and Opportunities. For more information, click here.
The 53rd Annual Meeting will also be climate-neutral for the sixth consecutive year. New initiatives to boost resource efficiency and reduce emissions will build on the Forum's 2018 ISO 20121 certification for sustainable event management. Learn more about our strategy and efforts here.
spacer
At Davos, are leaders' private jets and limos actually hurting climate-change efforts?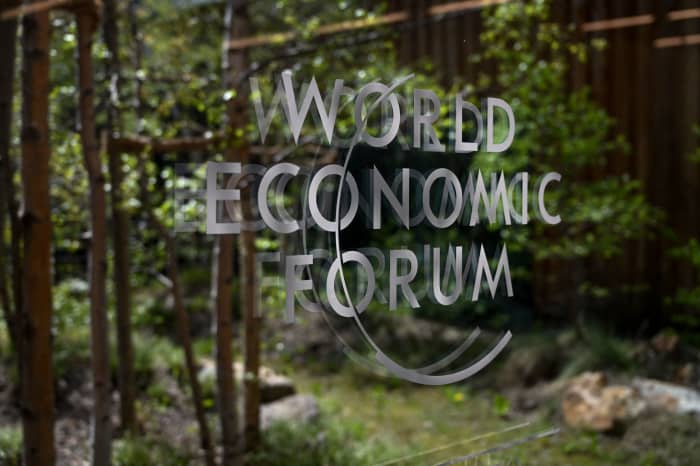 The powerful from both the public and private sectors have returned to Davos, Switzerland, and the World Economic Forum (WEF), after more than two years away during the height of the coronavirus pandemic. In fact, COVID-19 bumped the usual January dates to May this year.
So what if carbon footprints inflate just to get the powerful on site in the Swiss Alps — mostly via private jet and limousine. That's the cost of doing business?
Also see: Bernie Sanders on Davos 2022: The oligarchs party, the poor suffer
Increasingly, such a cost does not go unnoticed, as it forms an ironic, even caustic, backdrop to the global leadership's call for net-zero emissions goals and other lofty targets. When emissions from burning jet fuel and gasoline WBS00, -0.63%  get trapped in the atmosphere, the Earth warms, increasing ocean levels and making damaging storms, drought and deadly heat happen more often and with more intensity.
Environmental groups, politicians, activists, social media voices and even traditional media columnists want clear action on climate change at big, expensive global gatherings. They deem it necessary to quiet the literal and figurative sound of the polluting engines from air and ground transportation that few of the powerful have yet to give up. Recall that climate hotshots were in the hot seat for transportation choices last November for the U.N.'s latest high-profile gathering.
Independent journalists especially wasted little time in highlighting on Twitter the emissions-spewing influx in Davos.
U.N. climate dignitary Mark Carney got some steps in on his way to a Davos session but faced heat on the event's impact.
#BREAKING: UN Special Envoy for Climate Action Mark Carney pushes my microphone away, trying to avoid scrutiny over his blatant hypocrisy in being a part of such a huge carbon footprint in Davos.

MORE: https://t.co/uvbDgOkyZl pic.twitter.com/nJjvTnmNq7

— Avi Yemini (@OzraeliAvi) May 24, 2022
WEF organizers have increasingly tried to play their part and inoculate themselves against accusations of hypocrisy: Over the last five years, they say they have offset 100% of the carbon emissions from the organization's activities by supporting environmental projects. They encourage train travel to the event.
For certain, the time-strapped powerful converge on the Swiss Alps with no shortage of issues at hand: soaring food and fuel prices RB00, -0.74%, Russia's war in Ukraine, drought and food shortages in Africa, a deadly heat wave in India, ever-expanding inequality between rich and poor, and autocratic regimes gaining ground. Plus, COVID-19 hasn't exactly gone dormant.
10 private one-way flights that departed various European cities on Wednesday evening and landed in St. Gallen-Altenrhein Airport, the closest airstrip

 to Davos, emitted approximately 43,440 pounds of carbon dioxide into the atmosphere, according to a Daily Caller News Foundation analysis of 

flight logs

, 

estimated

 

fuel burn

 

data

 for different aircraft models and an International Air Transport Association emissions 

calculation

. The figure likely represents a minimum estimate since it doesn't factor in the number of passengers or freight weight for each flight analyzed.

One of the analyzed flights traveled about 335 miles from Tuscany, Italy, to St. Gallen-Altenrhein Airport in a Bombardier Challenger 6000, a luxurious gas-guzzling business jet, and spewed approximately 13,532 pounds of carbon dioxide, the data showed. It is unknown who traveled on the journey.

(1,300 – ) 1,500 private jets flew to and from airports near Davos for the WEF annual meeting in 2019, according to an analysis from Air Charter Service, The Guardian reported at the time. The firm didn't conduct a similar analysis for this year's conference, a spokesperson told TheDCNF.

In addition, reporters for independent outlet Rebel News captured footage of private planes arriving and taxiing at Engadin Airport, another airstrip close to Davos.

"Words from the locals, many flew in here yesterday and there's typically a helicopter ride to Davos," reporter Sophie Corcoran tweeted Monday. "Hypocrites." Source
The WEF said it would calculate the meeting's carbon footprint and compensate for it by buying the corresponding amount of carbon credits from South Pole, a social enterprise that supports emissions reduction projects.

"For those who do travel to Davos by plane, we fully offset the flights – private or otherwise," the WEF said in a statement.  Source
They think they can just pay off their responsibility.  Just like they do when they are caught committing any other crime.  They get slapped with a fine or they settle for a sum and go on with their business as usual.  Fines and settlements don't even bother them.  They have so much money, and they know how to take more when they want it.    
spacer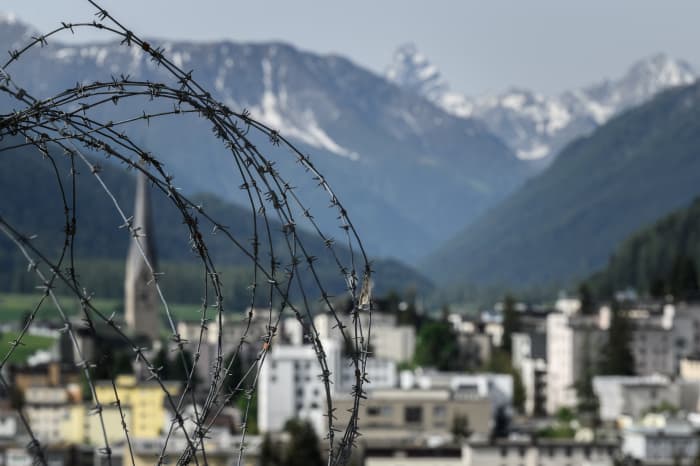 Speaking about small and medium businesses in Davos, Norwegian finance CEO Kjerstin Braathen says energy transition will create energy shortages and inflationary pressures, but this "pain" is "worth it." pic.twitter.com/Ne70lRle5W

— Andrew Lawton (@AndrewLawton) May 23, 2022
Globally, the wealthiest 10% are responsible for more than 50% of all carbon emissions, says a report by the World Inequality Lab. Combined emissions from the top 1% are more than twice those of the poorest 50%.
"Although such numbers reveal important insights, they risk masking how climate change is not simply a problem to be fixed, but an acute symptom of a highly unsustainable political economy," write Isak Stoddard, a Ph.D. candidate at Uppsala University in Sweden and Kevin Anderson, a researcher at the Tyndall Centre for Climate Change Research at the University of Manchester in the U.K., in a commentary.
Epitomizing this form of power is the World Economic Forum's annual gathering in Davos, where "the foremost political, business, cultural and other leaders of society" meet "to shape global, regional and industry agendas," they wrote in their critical piece, pulling from the WEF's own promotional language.
And it's the elitist taint of Davos that's hurting climate-change efforts, they believe.
"A key form of power lies in the technocratic and top-down worldview that shapes debates, controls institutions and entrenches the dominant political paradigm," they argue. "
Updated: 17 hours ago
We make arrangements for your transportation needs including 24/7 chauffeured limousines and luxury SUV car rental for Davos and Zurich during the 2023 World Economic Forum.
Since 1971, every January the annual World Economic Forum or in short "WEF" is taking place at Davos. With only one break during 2021 at the peak of the covid-19 pandemic.
Also in January 2023 Europe's highest town on 1560 meters above sea level turns into a fortress to protect VIP's from all over the world from any form of disruption or threat, be it the normal protester or even a potential terrorist attack.
Each of us likes to feel good, but in completely different settings. If some like the taste of simple things, there are also those who do not hesitate to deprive themselves of luxury whenever the opportunity arises. It is clear that travel by public transport very often ends up in aches of all kinds, even if it allows hundreds of thousands of people to come and go. But when it comes to having fun, you have to use great means. In Switzerland, in fact, a service is in place to offer you the most wonderful trip, during which all your requirements will be fulfilled.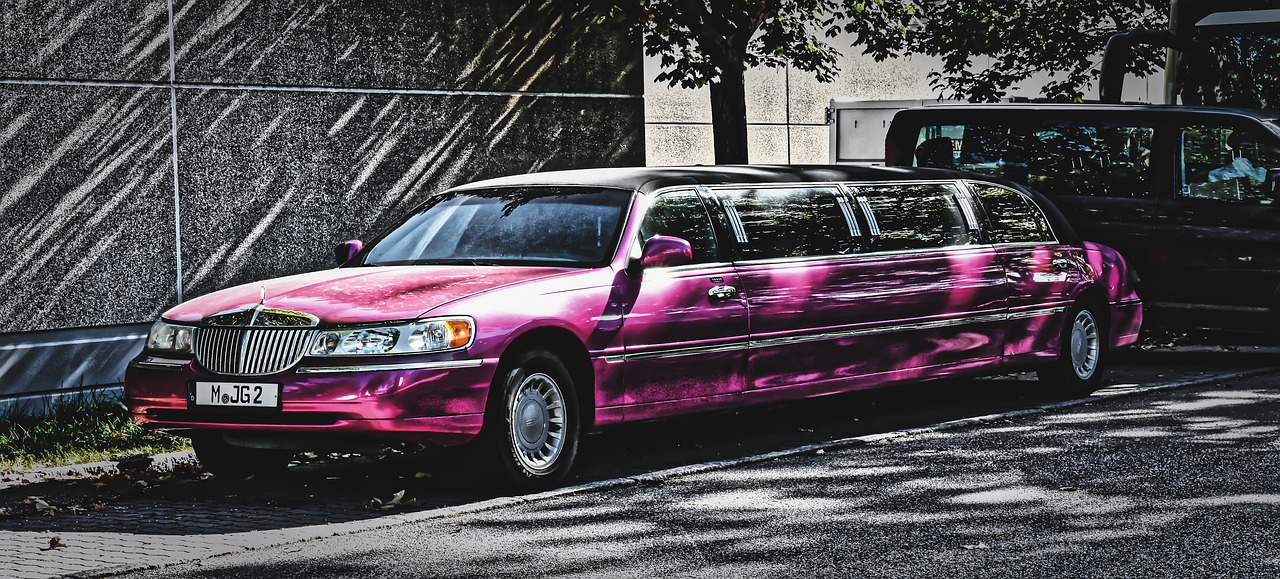 Aboard a limo!
Book Your Chauffeured Limousine Service for WEF:
Throughout the year we organise limousine service in Switzerland. In partnership with a local limousine service provider we provide the following special services during WEF:
All vehicles with all wheel drive and winter tires to handle the winter conditions

Complimentary greeter service at Zurich Airport to welcome Guests on arrival and escort them to the limousine and driver.

Limousine transfers from all major destinations to Davos/Zurich and beyond

Standby (as-directed) services with full-time chauffeurs

Chauffeur accommodation nearby Davos for your convenience

Premium models equipped with the most current amenities.

Local drivers, fluent in German and English
WEF 2023 – EPIKDRIVES
.pdf
Download PDF • 60KB
Contact us for more information and availability:
Stephan | info@epikdrives.com | +41 78 893 03 51
Here the most important details when booking a car service for the World Economic Forum in Davos, Switzerland:
During the event Davos is broken up into different zones – each one with different security levels. To reach the main hotels, like Hotel Seehof or the AlpenGold Hotel a special security badge is required. Participants that require a door-to-door service will need to obtained those badges.
When making your car arrangements please be aware that most car rental companies outside of Switzerland charge for winter equipment and legally only need to provide all season tires – not good enough for the winter conditions in the Swiss Alps with temperatures that often fall below minus twenty degrees Celsius. The result can be seen every year: dozens of luxury SUV's on German, French and Italian plates that need to be trucked back home or drive around with ugly damages during the event.
Under a EU custom regulation from May 2016 customers with a EU residence are no longer allowed to cross the boarder into the EU with a Swiss registered car. Therefore if you are a EU resident and rented a car in Switzerland it is your responsibility to not cross the border. Any fines or similar costs arising will be the responsibility of the person in possession of the car.
Book Your Luxury self-drive SUV or Executive Sedan:
In partnership with local car rental companies we take care of your car rental needs for the event. Normally the high turnaround of vehicles means it's difficult to guarantee an exact match. But we offer a car model & plate number guarantee. So you won't have any trouble getting your car registered.
The copy of the car papers are provided latest two weeks before the event to ensure you can register the car and driver in time for the necessary badges.
How to get to Davos during the World Economic Forum:
Most participants arrive to Davos via Zurich Airport and shuttle up by coach or train. VIP's often enjoy the privilege of a private chauffeured transfer to Davos. Private jets have to elude to the small Altenrhein Airport near the town of St. Gallen with the benefit of cutting the travel time to Davos to a minimum. The approximate driving times to Davos are:
1:45 h – Altenrhein Airport to Davos

1:45 h – Saint Moritz / Samedan Airport to Davos (with 20 min
on car train)

2:30 h – Zurich Airport to Davos

3:00 h – Basel Airport to Davos

3:45 h – Munich Airport to Davos

3:45 h – Milan Malpensa Airport to Davos

4:00 h – Stuttgart Airport to Davos

5:30 h – Frankfurt to Davos

7:00 h – Geneva Airport to Davos (via Zurich)
Book a Helicopter to reach Davos during the conference:
DAVOS 2022: Billionaires, world leaders and pop stars are clogging up the skies with their private jets as they descend on the annual World Economic Forum in Davos

Over the course of this week, approximately 550 are expected to fly into the region, resulting airport traffic increasing by 10% which means that landing spots are in short supply.

The Swiss Armed Forces have even opened up one of their military air bases for the first time to try and accommodate the increase in traffic. For private jet companies like PrivateFly, NetJets and VistaJet, this is by far their busiest time of year.

"Because last year was so busy, private jet customers know… that they have to book in advance," warned Adam Twidell, CEO of PrivateFly, who have seen a major surge in demand for private jets in the run up to the four-day economic event which begins on Wednesday.

According to founder of VistaJet Thomas Flohr – whose company charges between $10,000 and $15,000 per hour to use its planes – those travelling on long-haul flights to Davos will even receive additional perks, such as a free helicopter ride.

Helicopters too are in major demand and at last year's event nearly 200 helicopter flights passed through Zurich airport, carrying 20% of the event's 2,500 attendees.      SOURCE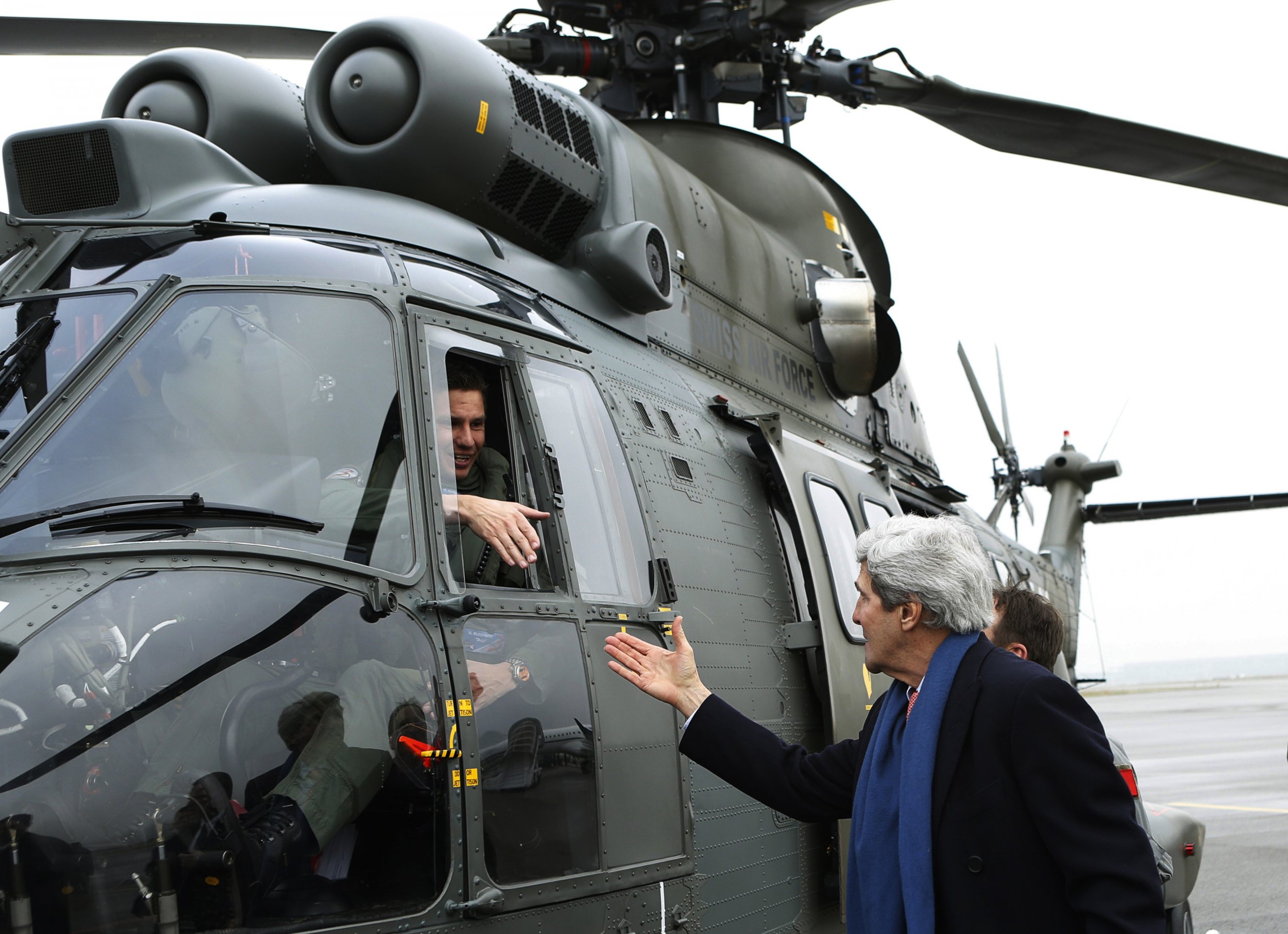 U.S. Secretary of State John Kerry (R) thanks his Swiss Air Force helicopter pilot after a ride over the Swiss Alps from Davos to Zurich January 25, 2014.GARY CAMERON/REUTERS
Helicopters are another comfortable way to reach Davos. We assist with helicopter transfers to Davos from anywhere in Switzerland or nearby. Rates vary depending on helicopter type, capacity and start location. All helicopters in the fleet are twin engine models with two pilots.
In some cases helicopters are denied clearance due to bad weather or other high profile arrivals blocking the airspace. When booking a helicopter we highly recommend to have a car on standby in case the flight is cancelled at the last minute.
Book Executive Protection services to attend WEF:
In partnership with professional security companies specialised in executive protection services we arrange a full travel package to attend the WEF including accommodation, transport and security. 
"Pedophiles will save the world", claims the World Economic Forum.
Organized, systematic child abuse is part of the lifestyle of the elites in the higher circles of our societies.
As this is being exposed, they are at risk of being prosecuted, which is why they are trying to normalize it.
Check the videos below for shocking eye- witness testimonies – and check out our in-depth evidence report about child trafficking and abuse by top officials of our world.
<>
Top officials torture, rape and murder kids
---
Attorney Anne Marie van Blijenburgh testifies how she was present three times with ritual abuse and murder of children by members of the Dutch royal family, top politicians, the judiciary and other dignitaries. This happens in every country, as it is the basic practice of the criminal financial elites who run the world.
All the same crowd who attend the WEF and organize and attend many multiplied other Summits, Meetings, Congress, Assemblies all through the year and all around the world.  They are working feverishly very OCCULTLY to completely break down our world system and rebuild/restructure it to suit themselves.
"Sacrifice children and be rich!"
---
Ronald Bernard was a high level bankster who moved massive amounts of money for governments, industrials, banks, etc. He was invited into the upper echelons of society to participate in the ritual abuse and murder of children, at which point all doors to wealth and power would open for him.
A controversial initiative being promoted in the corridors of power by Klaus Schwab's World Economic Forum in Davos is set to have families and anyone who cares about children up in arms.
The World Economic Forum is now calling for the decriminalization of sex with children, arguing that laws against "age gap love," more commonly known as pedophilia, "violate human rights."
agegap love  certainly not an accident that it contains all the same letters and sounds as the love of GOD shed in the hearts of believers known as  AGAPE love
According to a research paper presented at the WEF in Davos, the pedophile phenomenon represents nature's attempt to cleanse the earth and "save humanity" from itself. Minor attracted people are far less likely to produce large numbers of offspring, according to academic data, and the so-called "underage people" they have so-called  "relationships" with are statistically less likely to go on and become heads of large families themselves.
WOW, they needed a study to determine that? And these are the movers and shakers, strategists and decision makers who go to these meetings??? Seriously?
This appeals to the WEF and their vision of destroying the family unit and depopulating the earth.
The WEF, which has ordered the mainstream media to begin pushing the narrative, wants to introduce an international policy that will require the majority of countries to decriminalize or at the very least relax their laws against pedophilia.
The New York Times, always at the forefront of the globalist agenda, ran an op-ed arguing that pedophilia is not a crime.
According to the Times, civil rights protections must be extended to pedophiles. "Without legal protection, a pedophile cannot risk seeking treatment or disclosing his status to anyone for support."
Not to be outdone, CNN countered with an article proclaiming that pedophiles are not "monsters" or "social deviants living in the shadows." According to CNN, it's high-time for society to update its image of pedophiles.
CNN followed up this article with an even more explicit call for sympathy. Rather than considering child molesters the lowest of the low, we should reach out to them and seek to understand them, according to CNN because, they claim, "One cannot choose not to be a pedophile."
The psychologist Jesse Bering, author of "Perv: The Sexual Deviant in All of Us," also urges the reader to sympathize with child molesters, writing that people with pedophilia "aren't living their lives in the closet; they're eternally hunkered down in a panic room."
Salon also got in on the act, urging us to meet pedophiles who mean well.
And the BBC, which famously spent decades covering up for Britain's most notorious pedophile Jimmy Savile, also wants us to think positively about the new generation of pedophiles.
Make no mistake, a co-ordinated attempt is underway to present pedophilia as "harmless."
What is going on? The media are presenting us with a classic case of the "Overton window." According to the political scientist Joseph Overton, there is a window within which there are ideas considered "acceptable" by society, tolerated therefore even by those who do not share them. Ideas outside this window are considered "extremist" and not accepted in public debate.
From this Overton window idea, there has been a move to theorize how an idea that is currently radical can succeed in becoming accepted by society, or even become popular policy. It is a scale of perceptions, whereby one goes from seeing an idea as unthinkable, to seeing it as radical, then acceptable, then popular and, at that point, translated into practice by politics.
According to the global elite in Davos, it's time for mainstream society to catch up with them and relax the outdated social taboo against pedophilia. And what better way to change society's morals than by brainwashing the children?
Just this week, Klaus Schwab was caught bragging about how the World Economic Forum has completely infiltrated education systems in many countries. According to Schwab, if children are exposed to the WEF ideology at a young enough age, they can be completely indoctrinated.
Governments across the world, operating under the control of the World Economic Forum, are waging war on our children. Klaus Schwab's Young Global Leaders are systematically attempting to normalize pedophilia and decriminalize sex with children across the world.
This week in Jacinda Ardern's far-left New Zealand, a judge declared that 12-year-old children can consent to sex with adults. You heard me correctly. The case in question featured a 45-year-old man whose defense centered on the claim that his 12-year-old victim "wanted it." According to the middle-aged man, the 12-year-old girl pressured him for sex.
"I know she was a child but the way she came to me was like a mature woman. I refused her but she kept coming back to me. She truly wanted to do this," the 45-year-old said of the child who was 12 at the time.
In the final days of the trial, Judge Earwaker addressed the issue of consent for a person under 16 years, according to a New Zealand Herald report:
"Legally, a person under 16 cannot give consent for charges of indecent acts, therefore as a jury, all you need to decide is if the indecent acts took place," he said.
Then came the kicker. The judge told the jury:
"But as for sexual intercourse, a person under 16 can give consent. You need to consider whether or not the consent was given based on the evidence you have."
Welcome to Klaus Schwab's New Zealand.
But wait until you hear what is happening in France.
Emmanuel Macron was re-elected as president earlier this in an election widely regarded as suspect. It's perhaps no surprise that he is also one of Klaus Schwab's Young Global Leaders and France is also normalizing pedophilia.
President Macron's government voted against having an age of consent in France in 2018, becoming one of the first nations to give in to pressure from an international cabal determined to decriminalize sex with children across the world.
This means federal law in France has no legal age of consent, and adults who have sex with children of any age will not be prosecuted for rape if the child victim is unable to prove "violence, threat, duress, or surprise."
The draft bill against sexual and gender-based violence, known as the Schiappa law, was signed into law by the French Parliament on 3 August, sparking outrage in France as parents and children's rights groups accused Macron's government of betraying the nation's children.
The lack of an age of consent places millions of children in serious danger of sexual abuse in France, according to child protection officials.
If anything, that is an understatement. But should they be surprised? Like Jacinda Ardern of New Zealand, Macron is one of Klaus Schwab's Young Global Leaders. They are all hell-bent on waging war against our children.
Of course, the mainstream media is complicit in its silence. They too have been infiltrated by the World Economic Forum and they will try to cancel you if you dare to speak out about any of these issues. According to the mainstream media in 2020, obesity is healthy. Experimental vaccines are not causing people to keel over and die. And abortion is love.
George Orwell warned us about about these times. He said the elite would try and convince us that two and two equals five. That war is peace.
Now they are trying to convince us that raping children is a way to make the world a better place.
Even Orwell didn't think they would go that far.
But if you have been paying attention to the WEF's absurd policies in recent times you will not be surprised. WEF policies all have one thing in common: they dehumanize, degrade and mock us. They are designed to take away all of the joys of life and inflict maximum pain.
Then there is the depopulation drive, which was a conspiracy theory for a long time, but is now completely out in the open. They aren't even trying to pretend they don't want to eliminate the majority of us.
According to these two WEF goons, all religious groups are opposed to the World Economic Forum because religions want "more souls" and the WEF "wants less."
At what point do we stop and say "enough"? How many times does the World Economic Forum have to declare their sinister intentions before the world stops and listens?
Klaus Schwab's right hand man Yuval Noah Harari, who has a long history of saying the quiet part out loud, has declared that God is dead and "Jesus is fake news."
According to Harari, there is no place in the modern world for traditional Christian values. It's time for the world to accept the divinity of the World Economic Forum and let go of old-fashioned social taboos.
Pointing out the wickedness of the elite never seems to make a dent or have any impact whatsoever on them. Why? Because, they have no shame. They have no shame because they have no moral compass. They have no moral compass because they believe God is dead and they live according to the rule of "do as thou wilt." This precept infests every fiber of their ideology, from elections, to open borders, to climate change, abortion, pedophilia, you name it.
I know at times it can feel dark and lonely, but the masses are waking up and the elite will not be able to take over as easily as they expected.
Even the sheep are slowly opening their eyes, which means there is hope for humanity if we continue to educate the masses. Please like this video and subscribe to this channel so that we can continue to spread the word far and wide and expose the agenda of the globalist elite.
We are in this together and the most important thing is to not be waylaid by messy politics and distractions that will turn the people against each other.
The common enemy is the one trying to control and poison you and corrupt your children, not your fellow neighbor. If we stay strong and united we will win this battle.
spacer
"The UN may have introduced ESG ratings, but today the World Economic Forum is one of ESG's biggest supporters."
SG Ratings: A Compass without Direction – The Harvard Law School Forum …
Aug 24, 2022 ESG ratings are intended to provide information to market participants (investors, analysts, and corporate managers) about the relation between corporations and non-investor stakeholders interests. They do so by sifting masses of data to extract insights into various elements of environmental, social, and governance performance and risk.
Company ESG Risk Ratings and scores – Sustainalytics
The ESG Risk Ratings can help investors to identify, understand and manage ESG risks at the security and portfolio level with the aim of improving the long-term performance of their equity and fixed income securities. More about ESG Ratings for Investors
ESG Ratings | ISS
ESG ratings on companies, countries and green bonds provide investors with the in-depth insight to effectively incorporate sustainability in their investment decision. Our research is instrumental in helping investors minimize ESG risks, comply with evolving regulatory and stakeholder requirements and seize opportunities.  (and FOLKS none of us are stakeholders.)
The "communities" these "stakeholders" serve, whose interest they are obligated to protect, are not the general public.  These folks are money folk and they represent all the BIG MONEY people of the world.  The ONLY interests they are concerned with is their bottom line!!

They are folks like Bill Gates who are only motivated by the NUMBERS on their charts.   They do not care about people.  They want only want the charts to show a steady growth in profits.  
Going against the usual rhetoric of billionaires helping support organizations like the World Economic Forum, which was created by billionaire Klaus Schwab, SpaceX CEO Elon Musk has sent waves through the group of elitists who meet annually to discuss where the future of humans is heading. Most recently, Musk addressed the economy in America and was hesitant about what lay ahead, given the current leadership in D.C. Not only were his words met with criticism, but he also targeted the ESG index after Tesla was dropped. He admitted, "ESG is a scam. It has been weaponized by phony social justice warriors." On top of attacking the ESG index, the Biden administration, and the WEF, it seems Musk isn't remotely slowing down as he implored as to why the Department of Justice hasn't released the client list of both Jeffrey Epstein and Ghislaine Maxwell.
On Saturday, the CEO jumped on Twitter to share the image featured below, that depicted several things Musk would never see in his lifetime. The picture showed a dinosaur, unicorn, dragon, and of course, The Epstein/Maxwell client list. Musk also wrote, "Only thing more remarkable than DOJ not leaking the list is that no one in the media cares. Doesn't that seem odd? Sometimes I think my list of enemies is too short, so."
Go Ad-Free, Get Exclusive Shows and Content, Go Premium Today – $1 Trial
As mentioned above and can be seen in the video below, Musk hasn't been silent about many of the injustices being seen in America. Not that long ago, the billionaire caused Democrats to become enraged when he moved to buy Twitter for a staggering $44 billion. The Democrats quickly discussed the dangers of letting one person control an entire social media platform. Very much like Mark Zuckerberg.
Showing 1 of 1 matches.
To Watch This Video on Bitchute Click the Title Link Below:
EVEN ATTACKS BY MEANS OF NEGATIVE REVIEWS CANNOT STOP THE TRUTH TO BE EXPOSED=============================================================================ENGLISH Technical Note below *)"The UN may have introduced ESG ratings, but today the World Economic Forum is one of ESG's biggest supporters."By Zach Heilman June 5, 2022Going against the usual rhetoric of billionaires helping support organizations like the World Economic Forum, which was created by billionaire Klaus Schwab, SpaceX CEO Elon Musk has sent waves through the group of elitists who meet annually to discuss where the future of humans is heading. Most recently, Musk addressed the economy in America and was hesitant about what lay ahead, given the current leadership in D.C. Not only were his words met with criticism, but he also targeted the ESG index after Tesla was dropped. He admitted, "ESG is a scam. It has been weaponized by phony social justice warriors." On top of attacking the ESG index, the Biden administration, and the WEF, it seems Musk isn't remotely slowing down as he implored as to why the Department of Justice hasn't released the client list of both Jeffrey Epstein and Ghislaine Maxwell.    7 months, 1 week ago
Since being shared on Gawker in 2015, the infamous black book of Epstein has caused many to speculate exactly who he was working for before his arrest and mysterious death. Just a few names found in the book included both former President Bill Clinton and Donald Trump. Also making the list was also Ivanka, Trump's daughter, as well as his ex-wife. Other names included John Kerry, HenryKissinger, and even Hollywood icon Woody Allen.
It should be noted that there has also been a picture of Musk and Maxwell being shared online. Musk addressed the photo, writing, "Ah yes, Maxwell photobombing me at a @VanityFair's Oscar Party – you should ask them why they invited her."
Readyman – Gear and Survival Tools
After Musk warned about the economy and even suggested shrinking the staff at Tesla, President Joe Biden sought to take a jab at the billionaire, wishing him a great journey to the moon. "Well, let me tell you, while Elon Musk is talking about that, Ford is increasing their investment overwhelmingly. I think Ford is increasing investment in building new electric vehicles, 6,000 new employees, union employees. I might add, in the Midwest, the former Chrysler corporation, Stellantis, they are also making similar investments in electric vehicles. So, you know, lots of luck on his trip to the moon."
Quick – Do This Before Biden "Fixes" Your Retirement Plan Next…
World Economic Forum says the only way to "save humanity" is to unleash the pedophiles

Friday, January 06, 2023 by: Ethan Huff
Tags: brainwashed, children, gay mafia, Globalism, groomers, identity politics, indoctrination, Klaus Schwab, LGBT, Pedophilia, perversion, Twisted, wef, world economic forum
10KVIEWS



(Natural News) In order to make the world a better place, the World Economic Forum (WEF) wants the nations of the world to legalize or at least decriminalize pedophilia, which the globalists are now referring to as "age gap love."
To criminalize the sexual molestation of children is to "violate human rights," according to WEF head Klaus Schwab and his partner in crime Yuval Noah Harari, who says God is dead and "Jesus is fake news."
At its most recent Davos gathering, the WEF tried to argue that normalizing pedophilia and child rape will "save humanity" from, you guessed it: climate change. The WEF also stated that the growing pedophilia epidemic is "nature's gift" to mankind for a number of reasons.
One of those reasons is that molested children become so damaged that they are very unlikely to have families themselves. Child abuse and the destruction of innocence, according to the WEF, is nature's way of cleansing the world and "saving humanity" from itself.
Destroying the family unit and allowing adult perverts to engage in sexual perversion with "underage people," as the WEF is now calling them, will help to depopulate the planet and bring it back into "harmony" and "balance."
(Related: A growing number of Americans wants fake president Joe Biden to be investigated for pedophilia.)
Schwab bragged that pedophilia-pushing globalists – many of them pedophiles themselves – have infiltrated every level of Western "education"

One major way that the WEF is steering society towards accepting and even celebrating pedophilia as normal is through the "education," aka indoctrination system.
Schwab himself bragged in Davos that his globalist minions have infiltrated every level of Western education, which explains the heavy push for LGBTQP – the P stands for pedophilia – at even the preschool level.
Today's children – at least the ones who are sent to "school" rather than homeschooled by their loving parents – are constantly barraged with sexual perversion in the classroom, often by LGBTQP "teachers" who expose them to as much deviancy as they can get away with.
These same children end up embracing sexual perversion themselves. Some cut off their body parts to turn "trans" while others engage in pedophilic behavior with pervert adults, who in some cases are their own "teachers."
This deviancy then spreads as these damaged children go out into society and spread the gospel of LGBTQP themselves, creating an entire society of sexual perverts who live their lives in hot pursuit of their latest victims. This is the America that was long envisioned by the globalists as ideal for achieving their goals.
The globalist-controlled media, including The New York Times, CNN, BBC, and others are also pushing pro-pedophilia propaganda, arguing that pedophiles are "normal" people just like everybody else.
It is clear from all this societal programming that the globalists are trying to shift what is known as the Overton window, or the framework of acceptable social trends, in favor of child abuse and child rape.
"According to the global elite in Davos, it's time for mainstream society to catch up with them and relax the outdated social taboo against pedophilia," writes Baxter Dmitry for Newspunch about the issue." And what better way to change society's morals than by brainwashing the children?"
The one thing that all of these WEF policies have in common, Dmitry further adds, is that "they dehumanize, degrade and mock us."
"They are designed to take away all of the joys of life and inflict maximum pain," he concludes about the globalist endgame for humanity.
The latest news about globalism and the globalist quest to destroy humanity can be found at Genocide.news.
Sources for this article include:
Newspunch.com
NaturalNews.com

World Economic Forum says the only way to "save humanity" is to unleash the pedophiles – NaturalNews.com
Australian Cultural Center – Art Center
Pedophile Art on display

To View the part of the video below related to the above art, advance the video to the 40:40 min mark.

To Watch This Video on Bitchute Click the Title Link Below:

DISCOVER THE SCIENCE BEHIND THE MIRACLE VACCINE ANTIDOTE

t.me/jointeamglobal ON TELEGRAM

#DAVIDICKE #NINOSCORNER #COBRATATE #ANDREWTATE #TATESPEECH #THERUBINREPORT#JUANOSAVIN #PATRIOTSTREETFIGHTER #GENEDECODE #JOEROGAN #DAVIDNINORODRIGUEZ #THECHARLIEWARDSHOW #SIMONPARKES #MICHAELJ5326 #MICHAELJACO #STEELTRUTH #THEMELKSHOW #NINOSCORNER #CLAYTONTHOMAS #THEROOTBRAND #DRCHRISTINARAHM #SGANON #DEREKJOHNSON #C60EVO

2 weeks ago

CHECK OUT THE FOLLOWING RELATED POSTS:


spacer

spacer