This coming November 13, 2022 (1113222) Pope Francis will lead a delegation of "religious" leaders in an outrageous mockery of the Giving of the Law from the hand of GOD to Moses.  They have the unmitigated gall, and outrageous audacity to mimic that momentous event by bringing their New Humanity Doctrine and their own

10

Commandments to be handed down to mankind on God's sacred Mountain!
When Moses first found himself at the foot of Mt. Sinai that mountain was considered by all the people in the area as the "Mountain of GOD".  They frequently saw the smoke and fire rising up and heard the rumblings that signaled God's presence there.  When Moses found the courage to ascend to the Mountaintop, He was warned by GOD of the sacredness of that ground.  Moses witnessed the hand of GOD writing the Commandments on the Stone Tablets.  How awesome that must have been.  Mt. Sinai and the Ten Commandments received there deserve, no demand respect and reverence.  That time of intimate exchange with the MAKER OF ALL THINGS that occurred at that mountain between the Hebrew people and the Creator has enormous significance not only for Jews/Hebrews but for all of humanity.
Aug 25, 2022
When religious 
leaders
 of all faiths ascend Mount 
Sinai
on
Nov
. 
13
, during COP27, they will seek to touch the heart of humanity and deliver a prophetic message.
Sinai power worked once before to fuel moral revolutions;
it must work again.
To keep global warming to 1.5 degrees Celsius by the end of this century, we need a miracle.
spacer
THESE PEOPLE HAVE A TRUCKLOAD OF CHUTZPAH!
CHUTZPAH  hutz·​pah,

or 

hutzpa
Breaking with centuries of Christian tradition, 
Pope
Francis told a crowd of 33,000
Catholics
in Rome that "
a personal, direct, immediate relationship with Jesus Christ " must be avoided at all costs,
raising fears he is an illegitimate 
pope
with
a
sinister agenda.
spacer
Dec 22, 2019
The 
pope
 went on to 
say
that a Christian should never try to convince others of the truth of Christianity, but should simply give a testimony of consistency and wait for others to ask about the faith.
spacer
In comments likely to enhance his progressive reputation, Pope Francis has written a long, open letter to the founder of La Repubblica newspaper, Eugenio Scalfari, stating that non-believers would be forgiven by God if they followed their consciences. The issue for those who do not believe in God is to obey their conscience.
About Press Copyright Contact us Creators Advertise Developers Terms Privacy Policy & Safety How YouTube works Test new features Press Copyright Contact us Creators …
"The Lord has redeemed all of us, all of us, with the Blood of Christ: all of us, not just Catholics. Everyone! 'Father, the atheists?' Even the atheists. Everyone! . . .  And we all have a duty to do good. And this commandment for everyone to do good, I think, is a beautiful path towards peace. . . . We must meet one another doing good. 'But I don't believe, Father, I am an atheist!' But do good: We will meet one another there." 
Source
Atheists can certainly be saved without converting to belief in God   source
stating that non-believers would be forgiven by God if they followed their consciences.
Responding to a list of questions published in the paper by Mr Scalfari, who is not a Roman Catholic, Francis wrote: "You ask me if the God of the Christians forgives those who don't believe and who don't seek the faith. I start by saying – and this is the fundamental thing – that God's mercy has no limits if you go to him with a sincere and contrite heart. The issue for those who do not believe in God is to obey their conscience.
spacer
The 
Pope
 was not giving a precise theological answer. However, he clearly implied that 
atheists
can
 possibly go to 
heaven
. And that is my theological opinion also. An 
atheist
can
enter the state of grace by a baptism of desire
.
An act of love is sufficient for the adult to obtain sanctifying grace and to supply the lack of formal baptism.

spacer
Jan 1, 2021
Mary
,
said Pope Francis,
"is not only the bridge joining us to God; she is much more.
She is the road God travelled in order to reach us,
and the road that we must travel in order to reach Him."
Pope
Francis continued, saying, "We are in this world not to die but to give love." 
Mary is an example for us, "keeping all these things in our heart."
At the start of the new year Pope Francis said that having a devotion to the Blessed Virgin Mary isn't just something that is nice or good to do, but is an obligation in the life of a Christian. "Devotion to Mary is not spiritual etiquette; it is a requirement of the Christian life," the Pope said
Mar 29, 2021
The way to heaven is difficult and the gate to enter small, but Jesus' mother, Mary, who herself entered through the narrow gate, will help those who ask
, 
Pope Francis said Sunday
. 
Mary can be invoked under the title "Gate of Heaven,"
he explained in his Angelus address Aug. 25.
At the start of the new year, Pope Francis said that having a devotion to the Blessed Virgin Mary isn't just something that is nice or good to do, but is an obligation in the life of a Christian. "Devotion to Mary is not spiritual etiquette; it is a requirement of the Christian life," the Pope said Jan. 1. "The gift of the Mother, the …
In an address on the faith of Our Lady, Pope Francis asked, "What was Mary's faith like?" The first characteristic he listed: "Mary's faith unties the knot of sin." It is an ancient belief of the Church that the Blessed Virgin Mary untied the knot of disobedience in man's heart created by Eve's disobedience. Pope Francis encourages us to look at the knots of unbelief and disobedience in our own lives, with the help of Mary:
a Marian prayer composed by Blessed Bartolo Longo, the apostle of the Rosary, that uses the image of the Rosary as a "chain" to heaven:
"O blessed Rosary of Mary, sweet chain which unites us to God, bond of love which unites us to the angels, tower of salvation against the assaults of hell, safe port in our universal shipwreck, we will never abandon you."
Pope John Paul, like his successor Pope Francis, saw the Rosary as a precious chain of prayers that joins us to heaven.   he prays the Rosary three times a day.
Twelve hours after his election as the 266th successor of St. Peter, Pope Francis made a quiet visit to the Basilica of St. Mary Major to venerate the famous icon of Our Lady known as Salus Populi Romani (protectress of the Roman people). The Holy Father placed a small bouquet of flowers before the icon and sang the Salve Regina. Cardinal Abril y Castelló, the archpriest of St. Mary Major, explained the significance of the Holy Father's veneration:
"He decided to visit the basilica, not only to thank the Blessed Virgin, but — as Pope Francis said to me himself — to entrust her with his pontificate, to lay it at her feet. Being deeply devoted to Mary, Pope Francis came here to ask her for help and protection."
Since his first visit as pope, the Holy Father venerates this icon of Our Lady before and after each of his international trips.
March 14, 2013 by Fr. Dwight Longenecker. 42 Comments. Pope Francis praying at the tomb of Pope St Pius V. The first thing this morning Pope Francis went secretly the church of St Mary Major to pray at the tomb of Pius V.So who was Pope St Pius V? He was a reforming pope who reigned from 1566- 1572. He cleaned up the curia, excommunicated heretical bishops, cleaned up the immorality in the church and swept the church clean– paving the way for the great surge in the church we call the Counter Reformation. He also excommunicated the tyrant Elizabeth I of England and formed the Holy League–a confederation of Catholic armies which eventually defeated the Ottoman Empire at the Battle of Lepanto. Pius V also instituted the Feast of Our Lady of Victories (or the feast of Our Lady of the Rosary).
by David Martin
2000 years ago, Christ instituted the Roman Catholic Church with the commission that it enlighten all peoples on the path of salvation and provide a sure means of attaining it. As Christ sees it, the Roman Catholic Church is the one central world authority to which all peoples should be subjugated.
In 1945, the archenemies of Christianity founded the United Nations with the objective of destroying Christianity and submerging the world's peoples under the tyranny of communistic one-world government. The U.N. today is that central world force that is generating the present day revolt against the Faith, with special emphasis on children's rights, feminist rights, abortion rights, LGBT rights, and all the Masonic rights that were created to separate man from God. The U.N. asserts that these "rights" are to be respected everywhere by all peoples.
Pope Francis agrees. During a September 10 press conference on route to Rome from Madagascar, the pope insisted that when the United Nations speaks, man must listen.
"When we acknowledge international organizations and we recognize their capacity to give judgment, on a global scale—for example the international tribunal in The Hague, or the United Nations—If we consider ourselves humanity, when they make statements, our duty is to obey … We must obey international institutions. That is why the United Nations were created." https://youtu.be/FBOeHudjqGM
So according to Francis, when the U.N. says that homosexuals must be free to express their sexual orientation and that women must be guaranteed their right to abortion, the world must obey. Hard to believe? Let us not forget that the pope on several occasions has invited U.N. abortion advocates like Jeffery Sachs and Ban Ki moon to speak at the Vatican concerning their Sustainable Development Goals of making "mother earth" a safer place through population control.
On April 29, 2015, the Vatican officially endorsed their United Nations Goals (SDGs), which include contraception, abortion, and euthanasia. Moreover, the pope in May 2019 was calling for a supranational, legally constituted body to enforce these U.N. Sustainable Development Goals.
Since his election, Francis has advocated that we look to this global elite for our instruction, as expressed in his encyclical Laudato Si: "There is urgent need of a true world political authority." Wasn't the authority of the King of kings good enough? The U.N. is the infamous brood of vipers that is perverting the nations and bringing them to a collision course, so why is Francis commending the flock of Christ to them?
Francis Executing Internationalist Plan
It is no secret that the U.N. was founded in 1945 by the CFR members of the Illuminati, a satanic secret society that works conjointly with the Freemasons. What these internationalists advocate is a universal break from the past and a merger of all peoples into an ecumenical one-world government/religion, which the Second Vatican Council was instrumental in advancing. Pope Francis advocates this departure from the past and merger with other religions, which has elicited praise from globalists and Freemasons the world over.
For instance, In July 2013, commemorating his friend and late Cardinal Ersilio Tonini, the Masonic Grand Master Gustavo Raffi (Grand Orient of Italy) launched this tribute to Pope Francis:
"Humanity today is poorer and poorer, as is also the Catholic Church. But the one of Pope Francis is a church that promises to be respectful of the otherness and to share the idea that the secular state promotes peace and coexistence of different religions."
On September 21, 2013, during the celebrations by the Freemasons of the Grand Orient of Italy, Grand Master Gustavo Raffi also stated, inter alia:
"Pope Francis launches messages of humanity that are in tune with what we have been saying for years….This is a living Masonry, talking to people [in dialogue]." https://onepeterfive.com/freemasons-love-pope-francis/
On and on the praises go, the reason being that this pope from the beginning has done the bidding of Freemasons to down-talk Church tradition, even dubbing "schismatic" those who hold tenaciously to the old teachings, while continually emphasizing that we move forward with this Masonic plan to unite the Catholic Church with the world.
Pope Calling for "Global Pact" for a "New Humanism"
And now the pope acting as a U.N. pawn has announced he is hosting an initiative for a "global pact" to create a "new humanism."
"A global educational pact is needed to educate us in universal solidarity and a new humanism,"  Francis said in a recent video message to launch the initiative. Pope Francis invites religious, political leaders to sign 'Global Pact' for 'new humanism' As if Christ didn't already give us the solution for world peace and unity! The implication is that Christ's instruction through tradition is ineffective so that this new humanism is now needed.
What is needed is a universal return to God and His Divine Laws, which means a universal rejection of the secular humanism that Francis is peddling for his global masters. He cannot bow to Jesus Christ and to globalists at the same time. He cannot advocate a new church of man and be truly Catholic at the same time. For our unity is with Christ, not with the world.
What Christ requires of the hierarchy is that they reject humanism and restore His Church to its former position of honor as it stood before Vatican II. For the Freemasons infiltrated Vatican II and engendered the new order of change that is fast coming to a head under Francis, so our duty as Catholics is to resist this new order of temptation and to remain ever faithful under siege, remembering the exhortation of St. Paul for withstanding these days of Antichrist:
"Therefore, brethren, stand fast; and hold the traditions which you have learned, whether by word, or by our epistle." (2 Thessalonians 2:14)
© 2019, Anthony Stine. All rights reserved. You may reuse or copy this post by giving credit and providing a link.
When: 7-18 November 2022
Where: Sharm el-Sheikh, South Sinai, Egypt
The 27th session of the Conference of the Parties (COP 27) to the UNFCCC will take place in Sharm El-Sheikh, Egypt.
COP 27 was originally expected to take place from 8-20 November 2021. Due to the COVID-19 pandemic, COP 26 was rescheduled from November 2020 to November 2021. As a result, COP 27 will take place from 7-18 November 2022.
We will update this page when the agenda for COP 27 is announced.
To receive updates from the SDG Knowledge Hub in your inbox, subscribe to the SDG Update newsletter. To explore more climate change reporting, read the full Earth Negotiations Bulletin summary and analysis of the Glasgow Climate Change Conference COP 26 or view all UNFCCC negotiation coverage.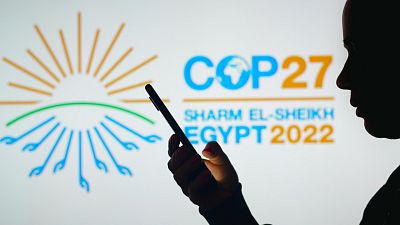 With just under a month to go, news about COP27 is starting to appear.
From promises to do better to big issues likely to be discussed at vital negotiations, we're beginning to get a picture of what the summit could look like.
This international conference is synonymous with climate change – but what is COP27 exactly, and can it help solve the world's most urgent environmental problems?
What is COP27?
The UN Climate Change Conference (the official name for climate Conferences of the Parties) has happened every year since 1995. These two-week summits are an important space for world leaders, politicians, experts and a whole host of other people to discuss the climate crisis on a global level.
The annual conferences bring together those that signed the United Nations Framework Convention on Climate Change (UNFCCC) – an international environmental treaty addressing climate change – 30 years ago.
Every UN member state is a signatory for the UNFCCC, as well as Palestine, the Cook Islands and Niue. The Holy See is also an observer of the treaty. Effectively every nation, country, or state in the world is involved, giving a total of 197 signatory parties.
Each year representatives from every party come together to discuss action on climate change for the Conference of the Parties or COP. Following COP26 in Glasgow last year, the 27th COP is being hosted in Egypt next month.
What can we expect at COP27?
"The work ahead is immense. As immense as the climate impacts we are seeing around the world," UN Secretary-General Antonio Guterres said during a pre-COP meeting this week.
"A third of Pakistan flooded. Europe's hottest summer in 500 years. The Philippines hammered. The whole of Cuba in black-out," he listed.
Adding that in the US, Hurricane Ian has delivered "a brutal reminder that no country and no economy is immune from the climate crisis."
The onslaught of climate disasters in 2022 has left little breathing space for the international community to respond. And, as the latest report from the UN's Intergovernmental Panel on Climate Change (IPCC) shows, time is ticking ever more dangerously towards the 1.5C threshold of global warming.
"COP27 is critical – but we have a long way to go," adds Guterres.
When is COP27?
COP27 is taking place over two weeks, from 7 November to 18 November.
The fortnight of negotiations will kick off with a World Leader's Summit on 7 and 8 November. After this, government officials will tackle some of the weightiest issues surrounding climate including finance, decarbonisation, adaptation and agriculture.
In the second week, big topics including gender, water and biodiversity will be in the spotlight.
https://cop27.eg/#/presidency/eventsThematic
🔋 Energy
💳 Finance
🧑🏾‍🔬 Science
🌴 Adaptation
🦜 Biodiversity

These will be some of the key themes at the UN Climate Change Conference #COP27 in Egypt.

Check out the full calendar 👇🏾

— UN Climate Change (@UNFCCC) October 6, 2022
Though there are no plans for the final day, COPs are notorious for over-running. COP26 in Glasgow didn't deliver a final agreement until Saturday 13 November.
Where is COP27 being held?
Egypt is hosting COP this year, in the Red Sea resort town of Sharm El-Sheikh.
This is the first COP in Africa since COP22 was held in Morocco in 2016. It's hoped that it will be an 'African COP' in focus as well as location as African countries face some of the worst impacts of climate change.
There are two main sites for the event: the Blue Zone and the Green Zone. The former is where the official negotiations take place, bringing together the delegates and observers through discussions, exhibits and cultural activities.
This UN-managed space is based at the Sharm El-Sheikh International Convention Center (SHICC), just south of the town centre.
Across the road is the Green Zone, which is run by the Egyptian government and open to the public.
The site says it will be an "inclusive" platform where "business community, youth, civil and Indigenous societies, academia, artists and fashion communities from all over the world can express themselves and their voices would be heard."
Why is Egypt hosting COP27 so controversial?
The question of whose voices will be heard – and whose won't – is an especially contentious one this year.
COP hosting duties rotate around five UN regional groups. The African group countries decided among themselves who would step forward. Morocco's Marrakech has hosted twice, as well as Kenya and South Africa; all in the continent's top six richest nations by GDP.
The UNFCCC secretariat undertook a fact-finding mission to check Egypt has the resources to put on such a huge event. Though this was done by the book, Egypt's presidency is controversial because of its poor record on human rights.
Since seizing power in 2013, President Abdel Fattah el-Sisi's government has overseen a widespread crackdown on dissent. At least 65,000 political prisoners are currently behind bars, the Arabic Network for Human Rights Information estimates.
spacer
Human Rights Watch states that thousands of people, including children, have been prosecuted in mass trials, "in unfair proceedings lacking the simplest resemblance to due process."
Last year Amnesty International ranked Egypt as the third worst country by number of executions.
It's for this reason that some climate justice campaigners, including author Naomi Klein, are calling this the "Carceral Climate Summit".
Klein is one of the dozens of prominent environmentalists and politicians, alongside Bill Mckibben and UK MP Caroline Lucas, who expressed their alarm in a letter earlier this year.
"We are deeply concerned that [a successful conference] will not be possible due to the repressive actions of the Egyptian government," the signatories wrote.
"Indeed, it seems more likely at this point that the conference will be used to whitewash human rights abuses in the country."
Who is going to be at COP27?
Around 90 heads of state have so far confirmed their attendance at COP27, a senior Egyptian official said this week.
Special representative for the COP27 presidency Wael Aboulmagd did not give away specific names, but it's expected that world leaders and representatives from more than 190 countries will attend the summit. Tens of thousands of negotiators, members of the press and observer organisations will be descending on Sharm El-Sheik too.
Egypt's minister of foreign affairs, Sameh Shoukry, is taking over from COP26 president Alok Sharma and will play a key role at the summit.
US President Biden's attendance is not yet definite, with White House officials reportedly still weighing up whether he can make it amid the US midterm elections and the G20 summit in Indonesia.
"COP27 is the place for all countries – led by the G20 – to show they are in this fight and in it together. And the best way to show it is by showing up at COP27 in Sharm El-Sheikh," says Guterres.
"I am urging leaders at the highest level to take full part in COP27 and tell the world what climate action they will take nationally and globally."
The biggest question mark in recent days, however, has been hovering over King Charles III's attendance. UK PM Liz Truss reportedly "advised" the new monarch – a veteran climate advocate – that he should not go, and Buckingham Palace has confirmed he will comply.
Truss herself is expected to go to COP27, despite some mixed messages in the media.
Why is COP27 so important?
COP matters because it provides the time and space for world leaders to take stock of the latest climate science and enact change which can only be achieved collaboratively.
In 2015, COP21 delivered the Paris Agreement; the first legally binding global treaty on climate change, committing 196 parties to keep global warming under 1.5C above pre-industrial levels.
More often the conferences are a catalogue of failures, as far as those who most urgently need climate action are concerned.
COP26 saw a flurry of new pledges – around coal, deforestation, methane emissions and more – but ultimately still left us on track to hit 2.4C, according to the Climate Action Tracker.
As well as curbing emissions, developed countries promised at COP21 to provide developing countries with $100 billion (€90 billion) a year for climate mitigation and adaptation by 2020 – a target they are unlikely to reach until 2023 at the earliest.
Now, bearing the brunt of escalating climate change, vulnerable nations are focussed on the third strand of climate finance: loss and damage.
This issue – sometimes likened to 'climate reparations' – was pushed back at COP26, and campaigners are determined to see their demands for a loss and damage finance facility met at COP27.
Professor Saleemul Huq, director of the International Centre for Climate Change and Development (ICCCAD), says that from developing countries' perspectives, COP27 will be a failure from the outset if finance is not put on the agenda.
Sharing his thoughts last month, Professor Huq, one of the few people to have attended every COP, said "the need for governments to sit together and negotiate new decisions is far less important than actually doing things, implementing decisions that have already been made."
Though 26 years of qualified successes and outright failures have dimmed peoples' hopes in the COP process, it's more important than ever that COP27 succeeds where others have failed.
"The war in Ukraine is putting climate action on the back burner while our planet itself is burning," adds Guterres, leading to some "backsliding" in the private sector around fossil fuels.
"We are in a life-or-death struggle for our own safety today and our survival tomorrow," he warns.
"There is no time for pointing fingers – or twiddling thumbs. It is time for a game-changing, quantum level compromise between developed and emerging economies."