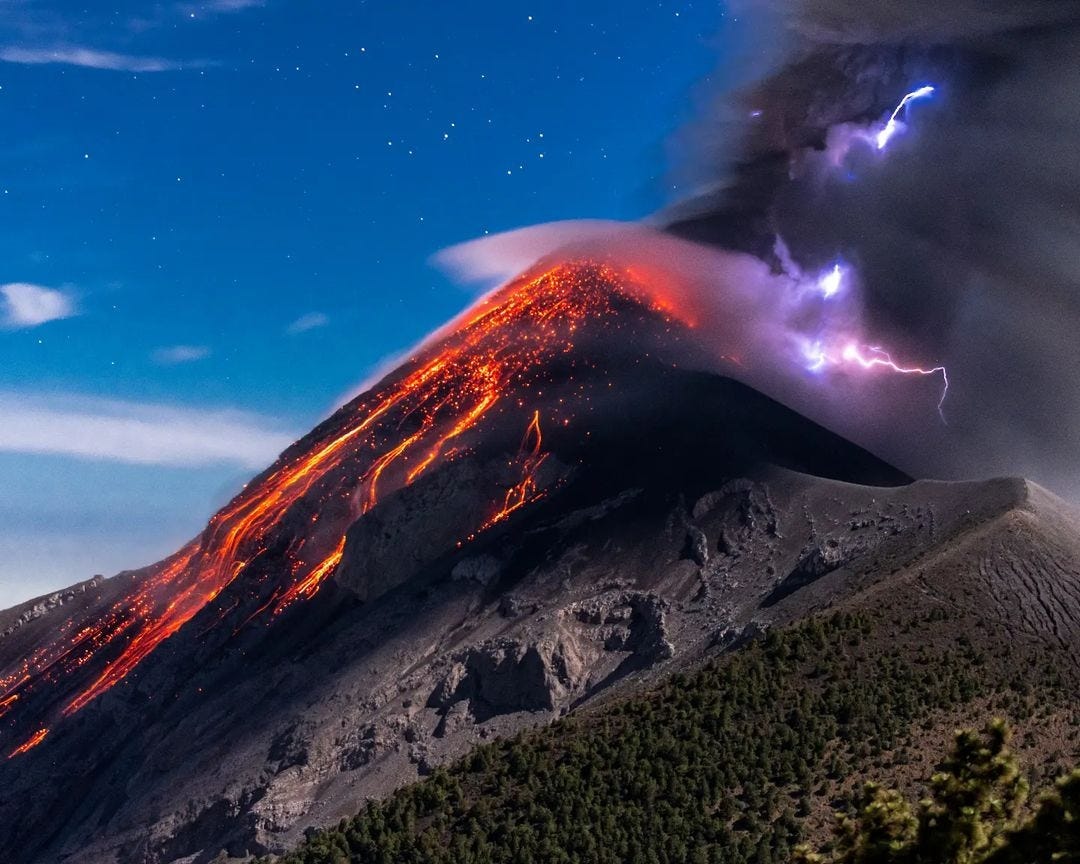 Well, science is in the news again.  Once again they are coming out and telling people they are controlling the weather.  But, many people just can not see or hear the truth.  So many truthers are out hear, telling you what they are doing to our environment, but you rather believe their lies.  Rather accept the blame for "climate change" and "TRUST THE SCIENCE".  Folks, they have been geo-engineering our environment for decades.  The "Scientists" are the ones who are destroying our earth, our atmosphere, our bodies with their hidden experiments.  They call us "conspiracy theorists" and you believe them when they deny everything.  
Now, things are getting out of their control.  More and more people are waking up and seeing through their lies.  More nations are reaching a level of technology where they can do their own experimenting.  Now, we have multiple nations messing with nature and playing with things without knowing the affect it will have.  The US can no longer pretend these technologies do not exist because other nations have no problem coming right out and declaring they do.
Every day more and more, truth is coming to light.  All the things that "Conspiracy Theorists" have been calling out all these years, are being revealed as TRUE CONSPIRACIES.  No theories anymore.
Today we should be able to put to rest one more.  There is enough truth in this post to prove that Weather Manipulation is real and has been going on at some level for decades.
My question is, if their true intent was to protect us from the effects of bad weather… WHY EXTEME WEATHER become so much more violent, destructive pervasive and prolific  in the same time frame?
spacer
For more information on Lighting, check out my earlier posts:
spacer

spacer
Recently some scientists have concluded that lightning may have played a part in the evolution of living organisms. Nobel prize winning chemist Harold Urey proposed that the earth's early atmosphere consisted of ammonia, hydrogen, methane, and water vapor. One of his students, Stanley Miller, used an electric spark to duplicate lightning and introduced it into the chemical brew. He was careful to excluded any living organisms from the experiment. At the end of a week, he examined the mixture and found it contained newly-formed amino acids, the very building blocks of protein. Did lightning play a role in creating life itself? Science now is pushing the envelope of lightning's secrets. More has been learned about this transient phenomenon in the past decade than in the preceding 250 years since Franklin's "kites and keys" experiments. Stay tuned…
Early Greeks believed that lightning was a weapon of Zeus
.
Thunderbolts were invented by Minerva the goddess of wisdom.
Since 
lightning
 was a manifestation of the gods,
any spot struck by lightning was regarded as sacred.
Greek and Roman temples often were erected at these sites, where the gods were worshipped in an attempt to appease them. 
Video from
Jim_Crenshaw
Weather Engineering, Weather Control, Climate Engineering or Geoengineering is the deliberate manipulation or alteration of the environment for the purpose of changing the weather. In 1977 the Environmental Modification Convention (ENMOD) was signed, which prohibits such influence for military or negative purposes. However, this convention has been signed by only 73 countries in 2007, although all the major powers have signed it.
Weather manipulation is the act of altering the environment to produce changes in the weather. It aims to prevent extreme weather and natural phenomena such as hurricanes or tornadoes; to produce weather for the benefit of humans, such as rainfall in a drought area; and to provoke a natural disaster against an enemy or rival for tactical, military and economic warfare strategies such as Operation Popeye, where clouds were seeded to prolong the monsoon in Vietnam. Weather modification in warfare has been banned by the United Nations under the Environmental Modification Convention.The targeted influencing of weather serves to create locally desired weather conditions or to ward off harmful weather or weather influences on people or on valuable facilities. For influences that are expressed more or less unintentionally as a product of human activity according to natural law, see climate change.
Legal Situation & Law
United Nations Convention on Modification of the Environment
Weather manipulation was addressed in the "United Nations General Assembly Resolution No. 31/72, TIAS Convention 961426 on the prohibition of military or any hostile use of weather modification techniques" where it was adopted. The convention was signed in Geneva on 18 May 1977. It entered into force on 5 October 1978; endorsed by the President of the USA on 13 December 1979; ratification in New York on 17 January 1980.
National Oceanic and Atmospheric Administration
In the USA, the National Oceanic and Atmospheric Administration (NOAA) regulates climate monitoring projects under the authority of Public Law 205 of the 92nd Congress.
Environmental Modification Convention
The ENMOD Convention (Environmental Modification Convention), agreed in 1977 under the auspices of the United Nations, prohibits signatory states from deliberately damaging the environment in a conflict or using such damage to the environment as a military advantage or weapon. In particular, it prohibits any form of weather modification for military purposes. As of June 2015, the convention had been ratified by 77 states, including Germany, Austria, Switzerland and the USA.
Agreement between the United States and Canada
In 1975, the US and Canada agreed under the auspices of the United Nations to exchange information on activities related to climate manipulation.
Legislation in the United States
US Senate Bill 51729 and House Bill 2995 were two bills proposed in 2005 that would have expanded weather modification to the United States, establishing a weather modification research and operations board, where a national weather modification policy would be implemented. It was never passed. US Senate Bill 1807 and House Bill 3445 identical bills, introduced on 17 July 2007. Proposed to establish a climate mitigation council and a team to consolidate research on climate change.
Bills authorising experimental weather modification were submitted to the Senate as well as the House of Representatives in 2005, but were not approved. The Space Preservation Act proposed to "Preserve the peaceful and cooperative uses of space for the benefit of all mankind by permanently banning weapons in space by the United States and requesting the President to take action to adopt and implement a weapon-free space".
Weather Engineering as a weapon
During the Vietnam War, the US used Weather Engineering as a weapon. Operation Popeye aimed to hinder Vietnamese troops by making it rain extra especially during monsoon. This was done by dropping various chemicals in tons from airplanes, and the US was able to do so by using the weather influence.
Scientists in France have created a way to divert lightning strikes using a weather-controlling super laser.
Researchers with the Polytechnic Institute of Paris guided the strikes from thunderclouds to places where they don't cause damage. The team says the new technique could save power stations, airports, launchpads, and other buildings from disaster.
The system creates a virtual lightning rod, metal conductors that intercept flashes and guide their currents into the ground.
"The findings extend the current understanding of laser physics in the atmosphere and may aid in the development of novel lightning protection strategies," says corresponding author Dr. Aurelien Houard, according to a statement from SWNS.
The five-ton device is about the size of a large car and fires up to a thousand pulses per second. The scientists installed it near a telecommunications tower in the Swiss Alps – which is struck by lightning around 100 times a year.
"A powerful laser aimed at the sky can create a virtual lightning rod and divert the path of lightning strikes," Dr. Houard tells SWNS. "The findings may pave the way for better lightning protection methods for critical infrastructure – such as power stations, airports and launchpads."
Lightning rods were invented by Benjamin Franklin in 1752 as part of his groundbreaking exploration of electricity, and they're still in use today. However, installing them is often impractical. They only combat the direct effects of lightning strikes and can cause electromagnetic interference and voltage surges in devices and appliances.
"Acting as a virtual, movable rod, a laser beam directed at the sky could offer an alternative," Dr. Houard continues.
The laser could prevent billions of dollars in damage
The idea of using intense laser pulses to guide lightning strikes has been previously explored in laboratory conditions. However, there weren't any field tests that previously demonstrated lightning guiding by lasers. Dr. Houard and colleagues carried out a series of experiments last summer on the top of Mount Santis in northeastern Switzerland.
In six hours of operation during thunderstorms, they observed the laser diverting the course of four upward lightning discharges from the 400-foot-tall tower. Results were corroborated using high-frequency electromagnetic waves generated by the lightning to locate the strikes.
"Increased detection of X-ray bursts at the time of the strikes also confirmed successful guiding," Dr. Houard tells SWNS. "One of the strikes was directly recorded by high-speed cameras and shown to follow the laser path for over 50 meters."
The trillion-Watt laser described in Nature Photonics is the first of its kind, and one of the most powerful in its class.
Lightning has immense destructive power. It can cause power outages and forest fires, damage electronic systems and infrastructure, and even lead to the injury or death of humans and livestock. The damages it causes amount to billions of dollars every year. With climate change and the consequent rise in the frequency and severity of storms, damages from lightning will probably increase in the future.
Redirecting lightning using lasers would therefore help protect vulnerable sites such as airports, forests, skyscrapers, and power plants. The laser works by generating a long, ionized channel called a laser filament towards the clouds. It acts as a preferential path for the lightning, deviating it away from vulnerable sites.
"By shooting a thousand laser pulses a second into the clouds we can safely discharge the lightning and make the world a little bit safer," adds co-author Dr. Clemens Herkommer of Trumpf Scientific Lasers.
When are lightning strikes a major concern?
Santis is considered one of Europe's lightning hotspots, mostly concentrated during peak thunderstorm activity between May and August.
"Lightning has fascinated and terrified humankind since time immemorial," Dr. Houard says.
"Based on satellite data, the total lightning flash rate worldwide – including cloud-to-ground and cloud lightning – is estimated to be between 40 and 120 flashes per second, causing considerable damage and casualties. The documented number of lightning fatalities is well above 4,000 and lightning damages amount to billions of dollars every year." [Nature, Study Finds]
You should also join my newsletter…YOU WILL LOVE IT…
FUNDRAISING: KEEP STRANGESOUNDS ONLINE!… THANK YOU FOR YOUR HELP! 

 (I really recommend his website and email newsletter.  As you probably know I use a lot of his stuff in my posts.  Support him if you can.  We are running out of good sources of TRUE NEWS. )
spacer
In a step towards gaining the God-like ability to call down lightning bolts on a whim, researchers used an ultra-high-power laser to trigger electrical activity in storm clouds over New Mexico, US.
They fired ultra-fast pulses of a powerful five terawatt laser into the clouds. These beams created channels of ionised molecules known as "filaments" that conduct electricity through clouds like lightning rods before it strikes earth.
The filaments created were too short-lived to provoke an actual lightning strike. But an increase in the electrical activity inside the clouds was recorded. The French and German researchers that shot the laser skyward say using faster pulses should achieve thunderbolts on demand.
Scientists have proposed using lasers to trigger lightening since the 1970s, but have not had ones powerful enough to properly test the idea.
Rockets trailing long wires have successfully triggered lightning in the past. But that approach is more complex than using a laser that could rapidly hit targets all over the sky.
More firepower
Powerful lasers able to generate terawatts of energy have recently become common in physics labs. But until now they have been too bulky to play with outdoors. The researchers used a new mobile laser called Teramobile, developed by a collaboration of French and German engineers.
It packs the typical equipment of a five terawatt laser into a standard six metre shipping container. In 2001 the average electrical power consumption of the world was just 1.7 terawatts.
"This is the first laser that has terawatt power and is also mobile," says André Mysyrowicz, a researcher at the École Nationale Supérieure de Techniques Avancées, Paris, France, who took part in the latest outdoor tests. "This was a breakthrough because it allowed us to bring this laser on top of a mountain."
Focused power
The experiment was conducted during stormy weather on the top of South Baldy Peak in New Mexico. The team hoped to trigger actual lightning strikes by increasing the rate of the laser pulses and using more sophisticated sequences of pulses.
As the laser beam travels through the air towards a cloud it becomes increasingly intense thanks to a process called "self-focusing", explains Mysyrowicz. "The air acts like a succession of lenses, focusing the laser," he says.
The air ionises molecules to create the filaments of plasma, up to several hundred metres long, that can lead to a lightning strike.
Mysyrowicz points out that harnessing lightning could have many practical applications – both for studying the elusive phenomenon and for draining electrically volatile storms before they can wreak unpredictable havoc.spacer
Disarming thunderstorms
"Lightning control, if you want to protect particular sites, would be very useful. You could avoid lightning on very expensive or fragile sites," explains Mysyrowicz. For example, in 1987 a US$78 million Atlas Centaur rocket carrying a $83 million military communications satellite had to be destroyed after it went off course after launch. Investigators said the malfunction may have been caused by lighting.
Jean-Claude Diels, professor at the University of New Mexico agrees the technique has the potential to call down lightning strikes. But he says the ionisation caused by the laser pulses must last more than a thousand times longer than the nanosecond it does now.
Diels adds that he thinks it possible that the plasma filaments created so far may not have converted into electrical discharge inside the targeted clouds. "There is some electromagnetic radiation generated by the filaments themselves, which may have contributed to the detected signal."
Journal reference: Optics Express (DOI: doi:10.1364/OE.16.005757)
spacer
February 20, 2009

| 8:04:00 AM
Categories: Bizarro, Lasers and Ray Guns, Less-lethal, Science!, Shhh!!!
Two hundred years ago this week, the warship HMS Warren Hastings was struck by a weird phenomenon: "Three distinct balls of fire" fell from the heavens, striking the ship and killing two crewmen, leaving behind "a nauseous, sulfurous smell," according to the Times of London.
Ball lightning has been the subject of much scientific scrutiny over the years
. And,
as with many powerful natural phenomena, the question arises: "

Can we turn it into a weapon

?"
Peculiar as it may seem,
that's exactly what some researchers are working on
— even though it hasn't even been properly replicated in the laboratory yet.
The exact cause and nature of ball lighting has

yet

to be determined
; there may be several different types, confusing matters further. But generally
it manifests as a grapefruit-sized sphere of light
moving slowly through the air which may end by fizzling out or exploding.
In the mid-'60s,
the U.S. military started exploring ways that the phenomenon might be weaponized
. Take this
1965 Defense Technical Information Center report on Survey of Kugelblitz Theories For Electromagnetic Incendiaries,
. The document
summarizes and evaluates the ball lightning theories then prevalent
, and
recommends "a theoretical and experimental Kugelblitz program..
. (Kugelblitz is German for ball lighting)
as a means of developing the theory into a weapons application.

"
This led to an
Air Force program called Harness Cavalier
, which seems to have ended without producing anything conclusive.
cavalier |
Etymology, origin and meaning of cavalier by etymonline
Nov 15, 2022
The 
meaning
 "Royalist, adherent of Charles I" is from 1641. 
cavalier
 (adj.) "disdainful," by 1817, from earlier sense "easy, offhand" (1650s); originally "gallant, knightly, brave" (1640s), from 
cavalier
 (n.) in its Elizabethan senses. Related: Cavalierly. Entries linking to 
cavalier
 *ekwo- Proto-Indo-European root 
meaning
"horse."
spacer  I was not able to locate the Harness Cavalier project, but I did find this pdf: 
This paper presents the obtained results of experimental tests and modelling of lightning disturbances that were propagated in a model of aircraft cable bundle and caused by multiple lightning return-strokes interactions. The work is a continuation of previous research, which was concerned mainly with the interaction of lightning discharge with a single return-stroke. The section of the cable harness arranged above the metal plate was investigated. In one of its wires, a multiple-stroke current representing indirect lightning effects was injected from an impulse current generator dedicated to avionics immunity tests. Overvoltages induced at the ends of other wires surrounded by a braided shield, as well as the influence of line parameters and shield grounding condition on the shape and level of observed transients, were examined. The computer simulation results match the measurement data with satisfactory accuracy, and therefore, the presented model can be used to estimate indirect lightning effects in the wiring harness of avionics
the USAF's Phillips Laboratory examined a very similar concept in 1993. Again, this involved accelerating a

donut-shaped

mass of plasma to high speed as an anti-missile weapon in a project called Magnetically Accelerated Ring to Achieve Ultra-high Directed Energy and Radiation, or  MARAUDER. Based on the Air Force's awesome

Shiva Star

power system, experiments spat out plasmoids at ultra-high speed that were expected to reach 3,000 kilometers a second by 1995. But nothing was published after 1993, and MARAUDER was classified, disappearing into the black world of secret programs.
spacer
Other countries that have heavily invested in cloud seeding include the US and China. The latter announced last December that it would expand its weather modification program to cover an area of over 5.5 million square kilometers.
But there are questions over whether seeding clouds in one location might take rain away from another location, and the long-term environmental impacts of silver iodide. The process is also very expensive.
"There's still a long way to go to definitively see how effective cloud seeding weather modification is at enhancing rainfall," says Nicoll.
But we may soon be one step closer to finding out how effective cloud zapping can be.
You must realize that all the infrastructure and equipment required for them to be conducting these experiments and performing their current level of Weather Modification did not happen overnight.  They have been building this for years.  Every step of the way trying an crazy, wild, irresponsible experiment their little minds could dream up.  
spacer