There have been so many extreme weather events that I had to start another new Article.  Here I will try to keep you updated on what is happening with all of these things because I believe all of this is related!  I believe they are using weather to wipe out cars (because they don't want you driving) and businesses because they want you dependent on them for everything, and homes because they want to OWN ALL THE LAND.  You can call me crazy or a fool… but you will never be able to say that I did not do all I could to warn the Sheeple. 
Before I move on to the current weather, I have to ask.  Am I the only one who has never heard this term before?  Rain-Wrapped Tornadoes.  I am not stating that the term never existed, I am only saying I HAVE NEVER HEARD IT.  I was raised in Michigan, which means I have seen my share of Tornados and been around them all my life.  Michigan is surrounded by water so if there were RAIN WRAPPED Tornados, surely you would find them there.  I have never even seen these in Horror movies about STORMS.  I have watched storm chaser videos and never heard that term before, but the last few days, it keeps popping up in the news all over the country.  Suddenly so many "rain wrapped Tornados, which makes them so much more deadly and frightening.
What is a rain wrapped tornado exactly – Science Mathematics
A rain wrapped tornado occurs when the RFD(rear flank downdraft) wind grabs the rain and/or hail falling from a supercell thunderstorm and it all gets caught up in the rotating winds of the tornado. This makes it extremely hard to see and is very dangerous. Here is some good examples of rain wrapped tornadoes.
Here is another phenomenon that has suddenly become the norm, Multi-Vortex Tornados.
…to what is termed a multiple-vortex tornado. In these secondary vortices, air spins rapidly around the axes while the vortices themselves rotate around the periphery of the central eye. Small secondary vortices are also called suction vortices when they are most evident in the corner region, the area where the….
We are being conditioned to believe that these things are normal.  Nothing new to see here folks.
CLIMATE VIEWER MAPS @ CLimate Viewer.org
Update 6/30/19
Update 6/28/19
Update 6/26/19
Update 6/25/19
Do you understand for weeks now this section of the country has been flooding with no let up of rain?  The part of our Country included in this flooding is where most of the food is grown.   These poor farmers are losing everything.  Please Pray! There are still 312 guages at flood level or above!  
New Update 6/21/19 pm

Update 6/21/19
Published on Jun 20, 2019
June 20, 2019: ~ Weather Phenom ~ / Julie captures moment of
#blackout
! Recording storm as everything goes dark.
https://www.mrmbb333.com
hail-reports power outage.us GOES 16
UPDATE 6/20/19
The Middle of our Nation, where most of our food is grown, continues to be bombarded with Thunderstorms and Tornados. 

National Weather Service  
Prediction Center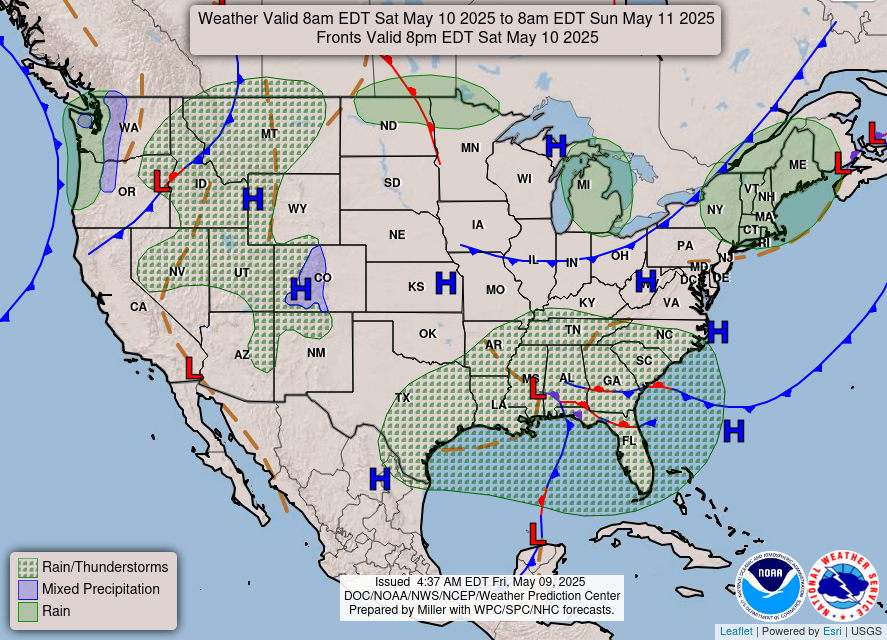 Update 6/18/19
UPDATE 6/13/19
WARNING EVACUATE OROVILLE  WARNING
FlyingCuttleFish's website is packed of very helpful information.   PLEASE VISIT IT by clicking the link below.  
Evacuate Oroville! Sierra Snowpocalypse Threatens Sacramento Valley and can wreck S.F. Bay area Water Supply
My latest thoughts on Lake Oroville as the lake is now on the increase.
Update 6/7/19
High fire danger this weekend across the Sacramento Valley has everyone's attention. How strong are the winds going to get and how long could they last. Also we have a massive warm up in store. Could we see 105°+ temperatures stay tuned for this evenings for text updates. I will be also posting this on my Facebook page this evening to. 🔥🔥💨💨🥵🥵
A Linear Sector of Severe Thunderstorm capable of producing Strong wind gusts and Large hail, a few tornadoes can't be ruled out. This is taking place in Southern Texas. IF YOUR A NEW VIEWER and you love my weather content, Please Subscribe to my channel to get daily forecasts on a daily basis and I plan on covering hurricane season with my first forecast expected to get released on May 25th, 2019. Also make sure to like the video, comment and ring the bell icon, Thanks for Support, it keeps me moving. Link listed below https://www.youtube.com/channel/UC5C6…
Update 6/6/19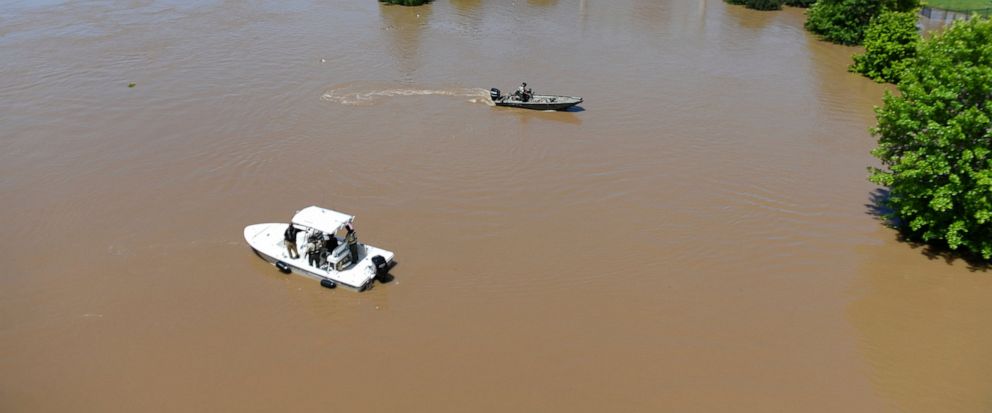 Relentless flooding in the central U.S. on Friday inundated communities and damaged or spilled over levees on three major rivers in two states, and authorities discovered the body of a drowning victim at a Missouri lake.

The fast-flowing Arkansas River smashed a 40-foot (12-meter) hole in a levee in rural western Arkansas, causing water to spill into a nearby community. In northeast Missouri, a levee was overtopped on the Mississippi River, and another levee was topped on the Missouri River in the central part of the state.

The flooding has been building for days because of heavy rainfall upstream. In Arkansas, officials were warning of more potential problems on an already strained levee system.

"These levees were not built to sustain this high a flow for this long, and we are seeing problems and there more than likely will be more," said Laurie Driver, spokeswoman for the U.S. Army Corps of Engineers Little Rock District.

In eastern Missouri, the state Highway Patrol's Water Division reported that the body of 57-year-old Lane Panasuk, of Butte, Montana, was recovered Thursday evening from Harry S. Truman Lake in Henry County, but the patrol said it did not know why he was in the water. The U.S. Army Corps of Engineers had warned visitors about high water levels that had closed most of the campgrounds around the lake and a road over its dam.

In Arkansas, the levee breached at Dardanelle, about 60 miles (95 kilometers) northwest of Little Rock. Yell County officials had anticipated the breach and urged residents in the nearby Holla Bend area to evacuate Thursday.

The Arkansas Department of Emergency Management said crews went door to door to recommend evacuation for about 160 homes.

Yell County Emergency Manager Jeff Gilkey told the Arkansas Democrat-Gazette that rapid currents from the river ripped a 40-foot (12-meter) section from the levee. Aerial video posted by the sheriff's office Friday showed water pouring through the hole.

"There was nothing we could do to stop it," Gilkey said.

National Weather Service data showed a dip in the water level at Dardanelle, likely due to the breach. A flash flood warning was issued early Friday for the area, and forecasters said residents should be prepared for rapidly rising water. Local officials said they were uncertain where the water would end up.

"Water is going to do what it wants to do," Yell County Judge Mark Thone told reporters at a news conference. "We're just trying to head this off."

The levee breached because of ongoing flooding along the Arkansas River, which began in Oklahoma. Late Thursday night, President Donald Trump approved the Arkansas request for a disaster declaration in 16 counties affected by the flooding. Gov. Asa Hutchinson said the declaration will help the state minimize the loss, but added that "this is far from over."

Hutchinson said emergency officials were working on getting ahead of the flooding as it continues southeast, trying to identify and strengthen any other pressure points or weak spots in the levee system.

"Obviously the breach in Dardanelle is a sign that there could be more of these breaches that will happen as pressure continues to mount in the coming days," Hutchinson said.

Entergy Arkansas said Friday that it does not anticipate any impact to its nuclear plant near the Arkansas River in Russellville.

In Fort Smith, the state's second-largest city, the river levels held steady at above-record levels Friday. Officials there said they wouldn't know the extent of the damage until the water receded, which could take days, if not longer.

The National Weather Service in Little Rock originally reported late Friday night that a levee near the capital city had failed, but later updated to say that a containment berm at a riverside petroleum facility had instead been breached. The North Little Rock levee is intact and not in danger of failing, according to the National Weather Service. A flash flood warning for Pulaski County was canceled.

Officials in Missouri issued a mandatory evacuation order for some residents of Howard County, where the Missouri River topped a levee. County Emergency Management Co-Director Bill John said the levee near Petersburg was expected to fail soon, KRCG reported. Levees in Lewis County along the Mississippi River in northeast Missouri were overtopped Thursday, flooding several thousand acres of farmland. Lewis County Emergency Director David Keith said no homes or businesses were impacted.

In northeastern Oklahoma, residents forced from their homes by flooding made plans to return as the river recedes. The National Weather Service said Friday the Arkansas River's level at Tulsa has dropped almost 4 feet from Wednesday's crest and will continue to recede through the weekend. Forecasters say river levels were also dropping in Muskogee, Oklahoma, about 45 miles (72 kilometers) southeast of Tulsa.

Earlier this year, about two dozen levee systems were breached or overtopped during Missouri River flooding that devastated parts of Nebraska, Iowa and Missouri

Associated Press Writers John Hanna in Topeka, Kansas and Margaret Stafford in Kansas City, Missouri contributed to this report.
They were already watching the flood waters as they were threatening the WORST NUCLEAR POWER PLANT IN THE US = NUCLEAR ONE IN RUSSELLVILLE ARKANSAS.  We have had so much more rain since then, the area is already flooded and there is more flooding on the way the next few days.  HEADS UP AMERICA!  
RUSSELLVILLE (KFSM) — Arkansas Nuclear One personnel are monitoring the floodwaters making their way toward the nuclear power plant, but they don't anticipate any problems, a spokesman said.
The rain and flooding are relentless.  

National Weather Service  
Prediction Center
Severe Weather Threat continues today across Southern Texas with the biggest threat for Large hail and Damaging winds, a brief Tornado can't be ruled out based on weak looping hodographs today on Forecast Soundings. CAPE numbers around 1750 to 3000 J/kg will be enough to support discrete cell development with no CINH in Place. To the North with a Cold front with the LLJ at 45 to 50 kts with Veering winds at 10 kt's per 1 km will be enough for weak looping hodographs for weak spinup's for the Dakotas tomorrow under the slight risk on Friday also given the Steep Mid-level Lapse rates, However due to the strong mid-level wind profiles, Strong Damaging winds and Large hail will be the main threats. More Details in the Video.
It looks like 91L will not develop but it is going to bring the risk of excessive rain to areas that honestly do not need it right now.
Update 6/3/19
MORE RAIN all across the middle of the Country, which is already flooded.  SEVERE THUNDERSTORMS and Flash Flooding in the Western States.

National Weather Service  
Prediction Center
Description of the National Forecast Chart
View Past Forecasts
LOOK OUT TEXAS.  It looks like it is our turn to get slammed and inundated.  Flooding in EXPECTED!  GET READY!
This page shows alerts currently in effect for Texas and is normally updated every two-three minutes. Please see here for other state and listing by county.
Last updated: 

03:26 CDT on 06-03-2019
Air Quality Alert
Issued: June 02 at 1:45PM CDT

Urgency: 

Unknown


Status: 

Actual

Areas affected:

Brazoria Islands; Coastal Brazoria; Coastal Galveston; Coastal Harris; Galveston Island and Bolivar Peninsula; Inland Brazoria; Inland Galveston; Inland Harris
Invest 91L is located around 75 Miles NNW of the Southern-most portion of the Bay of Campeche. However, since yesterday, the Disturbance has continued to show signs of slow development within the broad area of low pressure. Due to wind shear at 5 to 10 kts there's still a window of further development of the Disturbance through Monday and Early Tuesday before Windshear increases to 45 to 65 kts. It's still tricky on how far West this will go and how much warm water it will have to work with, But model consensus guidance still shows a Tropical Depression or a Tropical storm by Day 2 near Southern Texas. All residents should monitor the progress of this system as it's likely to produce very heavy rain, Strong winds, and Waterspouts. A Hurricane Hunter Aircraft may investigate the invest tomorrow afternoon if conditions allow. IF YOUR A NEW VIEWER and you love my weather content, Please Subscribe to my channel to get daily forecasts on a daily basis and I plan on covering hurricane season with my first forecast expected to get released on May 25th, 2019. Also make sure to like the video, comment and ring the bell icon, Thanks for Support, it keeps me moving. Link listed below https://www.youtube.com/channel/UC5C6…
Update 6/2/19
A broad area of unsettled weather traversing across the Bay of Campeche is being monitored for potential tropical development.

An Air Force Reserve reconnaissance aircraft may be sent out to investigate the area on Sunday, according to the National Hurricane Center.

This image of the southwestern Gulf of Mexico taken early Sunday, June 2, 2019, shows a swirl of clouds in the area of concern. (NOAA)

"There is a medium to high chance for tropical development in the Bay of Campeche," according to AccuWeather Hurricane Expert Dan Kottlowski. "That means the system could become a tropical depression and perhaps a tropical storm within the next 48 hours."

The warm waters of the Bay of Campeche will provide the necessary fuel for the system to strengthen.

There is also relatively low wind shear, or changing of wind speed and/or direction with altitude, over the Bay of Campeche, which provides a conducive environment for tropical features to organize.

"Latest indications point toward the system moving inland near Tampico, Mexico, between Monday evening and Tuesday morning of this coming week," Kottlowski said. "The later the system moves inland, the more likely it could become a tropical depression or even a tropical storm."

The next tropical storm that develops in the Atlantic will be called Barry.

Should the feature manage to stay offshore and take a more northward track, perhaps paralleling the Mexico and South Texas coast, the chance of development to a tropical storm may be significantly greater.

Regardless of whether it strengthens into a full-fledged tropical system, heavy rainfall will continue to inundate Mexico and parts of Belize and Guatemala early this week. There can be an AccuWeather Local StormMax™ of 12 inches (300 mm) in the higher terrain of eastern Mexico.

RELATED:
Forecasters urge coastal residents to prepare now as Atlantic hurricane season starts
Why you should evacuate ahead of a hurricane
Evacuation checklist: How to get your family out safely in the face of an imminent disaster
Know your zones and routes: How to leave home safely if a hurricane prompts a mandatory evacuation order
More rain during early June could push river levels higher, expand flooding in central US

"This heavy rainfall could lead to life-threatening flash flooding and landslides," Kottlowski said.

Tropical moisture is then expected to be pulled northward into the United States.

"Rain from this system will spread northward into southern and southeastern Texas from Monday night into Wednesday," according to Kottlowski. Seas will also build along the Texas coastline during this time, creating dangers for swimmers and operators of small craft.

The downpours can trigger areas of flash flooding and travel disruptions in Brownsville, Corpus Christi, San Antonio, Houston and Galveston, Texas.

The risk for flooding will expand well away from the coastline.

"There is great concern that torrential downpours associated with the feature, developed or not, may overlap areas that are currently being hit hard by flooding or teetering on the edge of flooding over the South Central states during the first full week of June," AccuWeather Senior Meteorologist Alex Sosnowski said.

"The moisture from the tropical feature may combine with a non-tropical storm from Texas and Louisiana to parts of Kansas, Missouri, Illinois and Iowa, during the middle to latter part of this week," he added. This would enhance downpours and heighten the flood threat even further.

SEE ALSO:
A new AccuWeather analysis predicts a significant dropoff in 2019 crop yields
How catastrophic flooding could change the course of the Mississippi River
AccuWeather Extreme Meteorologist Reed Timmer and his team first to successfully launch a data-streaming sensor into tornado
Showers, severe storms to precede burst of unseasonably cool air in northeastern US

Downpours can also spread across the Ohio and Tennessee valleys later in the week.

Yet another round of downpours can have a significant effect on the crop yields of many different plants over the summer growing season across the central U.S.

"The wheat crop is close to harvesting, and any significant rain can cause the wheat to sprout before it is harvested," according to AccuWeather Senior Meteorologist Alan Reppert. "That can substantially cut the yield and the quality of the wheat that is available."

The southern half of the Corn Belt is also in the path of the tropical downpours.

"Any corn not planted in the Midwest before this rain moves in may not be able to be planted," Reppert stated. "Corn that is planted this week will likely see a 30% drop in yield from the late planting, and the next chance to plant in mid-June will make it too late."

AccuWeather meteorologists will continue to provide updates on this brewing tropical threat and its potential impacts to the United States in the coming days.

"Another area of concern for potential tropical development is an area southeast of Bermuda," according to Kottlowski. "There is a low chance for an organized tropical feature to form later this week."

Subtropical Storm Andrea became the first named storm of the season when it spun up southwest of Bermuda on May 20.

This marked the fifth consecutive year with a named storm in the Atlantic basin before the official start of the season.

The official season lasts from June 1 until Nov. 30.

Download the free AccuWeather app to stay aware of all the latest tropical activity this season. Keep checking back for updates on AccuWeather.com and stay tuned to the AccuWeather Network on DirecTV, Frontier and Verizon Fios.
June 2019 – Preliminary Long Range Forecast
Still 563 Guages at FLOODING LEVEL OR BEYOND.   THE WATER JUST KEEPS GETTING DEEPER.  THESE DOTS ARE ALL OVER THE FLOODING LEVEL.  SOME BY 40 FT!
HMMM… so we have the Arkansas, Mississippi, Missouri and the Platte Rivers all above flooding level as well as the smaller rivers around them… does it look to you like they are trying to bring to life this projected MAP of the US created by Edgar Cayce?? Sure looks that way to me.   And though Oroville and Hoover Dams don't play on this current map…  Those areas are just as vulnerable and Oroville and the surrounding waterways are very close to it right now!  
Say goodbye to Miami and New Orleans.
THESE VIDEOS CAN ONLY BE REACHED BY CLICKING THE TITLES.  All are VERY SHORT.
States across the Midwest and the Northeast faced more tornado threats on Tuesday, with dangerous twisters devastating Kansas and Ohio. Another twister also touched down in New Jersey. NBC's Gabe Gutierrez reports for TODAY.
415 river gauges are showing flooding in more than a dozen states, with hundreds of thousands of acres of farmland already under water, ruining crops.
This is the longest stretch of severe weather since 2011, and only the fifth time on record that there have been more than 500 tornado reports in 30 days.
Devastating tornadoes and storms on Tuesday marked the 13th straight day of severe weather across the country. TODAY's Al Roker takes a closer look at the forecast and whether any relief is insight.
Severe thunderstorms hit some parts of the northeast Monday as an unrelenting heat wave gripped the East Coast. Heat advisories were in effect for 53 million Americans.
From Ohio to Idaho, and Minnesota to Louisiana, extreme weather has hammered America's heartland for weeks. With swollen rivers threatening to spill over levees and dams, and damaging tornadoes ripping through homes, the storms have endangered millions of Americans. Here's a look at what plagues the region.
Tuesday was the 13th day in a row with at least one tornado in the U.S
When the National Oceanic and Atmospheric Administration warned in March of major flooding in the Midwest, it noted that major rains could combine with heavy snow melts to put more than 200 million people at risk.
That's exactly what has happened.
Heavy rainstorms have stalled over the region for more than a month, filling the Mississippi, Missouri, and Arkansas rivers to near-historic proportions. In St. Louis, waters reached 42 feet as of Tuesday, and the waters rose to 31 feet in Jefferson City, Missouri, the state capital, which was also hit recently by a tornado. Flood watches are in effect along virtually the entire lengths of the rivers.
The rains intensified over the holiday weekend, as severe thunderstorms triggered flash flood warnings in five states.
🔴LIVE SEVERE WEATHER COVERAGE FROM TEXAS NEWS STUDIO||PLUS NEWS ALERTS
Flooding begins in Upstate New York. Weather Medication Patents Should you want to donate, I would very much appreciate it. I have