It is amazing how in recent history the image of fairies, elves, and pixies, have made a total turnaround. If you could speak to anyone who actually had experiences with these entities, you would find that they are not trustworthy and can be very cantankerous. Suddenly, people are bringing them into their homes and inviting them for tea. Even more recently the image of mermaids has become increasingly popular.  Though in the ancient past they were seen as distrustful, mischievous and even dangerous, in modern times they are regarded as wholly cute and attractive figures.  There are some very obvious storybook/movie characters that have contributed greatly to this trend.  probably the best-known example would be Disney's Ariel, the 'Little Mermaid' (1989).   In the illustrations shown here you can note one element of change in perception by the body construction of  Caffieri's 'Siren' above who like Ariel is a small girl, but note where the scales her tail begin.  On the Mermaids presented today, the fish scales extend to the waist; while in Victorian times (as seen on Caffieri's Siren) they often started somewhat lower. This is surely an attempt to make the Mermaid appear more modest, gentile and socially acceptable.
| | | |
| --- | --- | --- |
| Original "Little Mermaid" | Caffieri, 'Young siren' | Disney's Litte Mermaid |
Today, mermaids are viewed as figures suitable for children to enjoy, to draw and most importantly to imitate.  You can find fully functional mermaid tails widely available for beachwear, and even an adapted form suitable as regular wear. All in the way of fun, of course.  We can probably lay the beginning of this trend at the feet of Hans Christian Andersen's and his 1837 story of "The Little Mermaid."  The main character of his story is a model of Christian self-sacrifice and goodness which certainly is the reason for its tremendous popularity.  It is interesting to note that this is right around the same time that 'The Night Before Christmas'(1823) was introduced.  Disney's far-reaching influence has done a lot to change our perception of the supernatural both on land and in the sea.  Hollywood, naturally has been another strong influence.  The 1984 movie Splash starring Daryl Hannah made the fantasy of love with a mermaid come to life.  Now with the live performances of Merfolk in aquariums worldwide, the imagery is overwhelming.  You can even call on entertainers to play mermaids for parties and corporate events.
While the public perception of Merfolk is being remolded, their true nature has not changed.  No matter how well they might be disguised  Mermaids are still supernatural creatures deserving of awe, fear, and mistrust.  Kindliness was never one of the mermaid's traditional traits and this has not changed for them or any other supernatural beings. 
Most mermaids are depicted as young, beautiful, naked women.  I am sure a Psychologist could have a heyday right there. This is probably the major attraction for adults.  Appearances, in this day of selfies, has become a major focus, not just for adults but children as well. In this current environment, filled with pornography and pedophiles, is that really an image with which you want your children to identify?  One important lesson we should learn from Merfolk is that physical attraction is powerful but dangerous. That things are not always as they seem. We need to be more discerning. When we open ourselves to another individual the lure of the strange and mysterious can be very strong and very perilous.  We need to protect our children from the illusion that supernatural, dimensional beings are friendly and benevolent.  There is no fellowship between us and the spirit realm.  God put a veil between us for a reason.  
Here are some attributes that people have associated with Merfolk that can lead to trouble, according to legends:
they can predict the future 

they can grant magical powers to those they choose

they are vengeful

they shape-shift by magic

they sometimes have love affairs with mortals
Contact with any supernatural being is very dangerous.  No matter how much humans like to think they are in control, they are truly at a disadvantage both intellectually, and energetically.  There is nothing you can gain from them that out ways the risk involved. 
| | | |
| --- | --- | --- |
| | Really? Can anyone see this is so wrong? | |
PIRATE THEMED PLAYGROUNDS
PIRATE THEMED AMUSEMENT PARKS
PIRATE THEMED PARTIES
Once underway
 we will be on the lookout for Blackbeard's Treasure. Aaaarrgghh! we will be havin' some unwanted company, Bad Billy Bones (the dirty rotten scoundrel) is also hot on the trail of the lost treasure and has stolen the key to the treasure chest. Our fearless pirate crew, along with your little buccaneers, must find the booty (treasure) before Bad Billy Bones & force him into surrendering the key (by any means necessary). During the encounter with the scallywag Billy Bones, we will be firing the 16 high powered water cannons. He has a water gun of his own that he will be firing back at us, shiver me timbers! so prepare to get wet and have fun. Once we defeat the enemy and capture the treasure, we will celebrate like the pirates we be. Yo ho ho we will raise the Jolly Roger (victory flag), sing & dance, play some games, open the treasure chest and all our buccaneers will share some of the booty.
| | |
| --- | --- |
| | |
| PIRATE DAYS – STREET FESTIVALS | PIRATE GARB |
(DO YOU UNDERSTAND THE PLAY IS PRACTICE FOR WHAT YOU HOPE TO BECOME?  DO YOU UNDERSTAND THAT WHAT YOU PRACTICE YOU BECOME?  That is why little girls played house and cared for their dollies and boys practiced defensive skills like wrestling, shooting bows and arrows, and sword fighting.  What are you teaching your children to become??  If you don't believe it gets into them deep, go back and watch "Glamorizing Mermaids and listen to those girls.  THEY BELIEVE THEY ARE MERMAIDS OR MENT TO BE MERMAIDS, for real!)
| | | |
| --- | --- | --- |
| VISUALIZATION | GIRLS  MERMAID BEDROOMS |  AFFIRMATION |
(Wow! If they sleep surrounded by Mermaid articles, they are guaranteed to dream of being a mermaid.  It will be cemented in their soul/spirit.)
Published on May 29, 2018
(Photo: David Gard, David Gard)
Ahoy Mateys! Get ready to sail on a Pirate Adventure! Join our Captain and his crew as they follow clues to discover hidden treasure! Upon boarding. the young scalawags will go through "Pirate Training" where the will learn their Pirate Name, how to talk like a Pirate, the parts of the ship and sword training. And, these little pirates will even get to WALK THE PLANK! After they complete training and take the PIRATE PLEDGE, it's time to follow the clues that will lead them to the bountiful treasure chest and the Pirate booty! ARRRGH!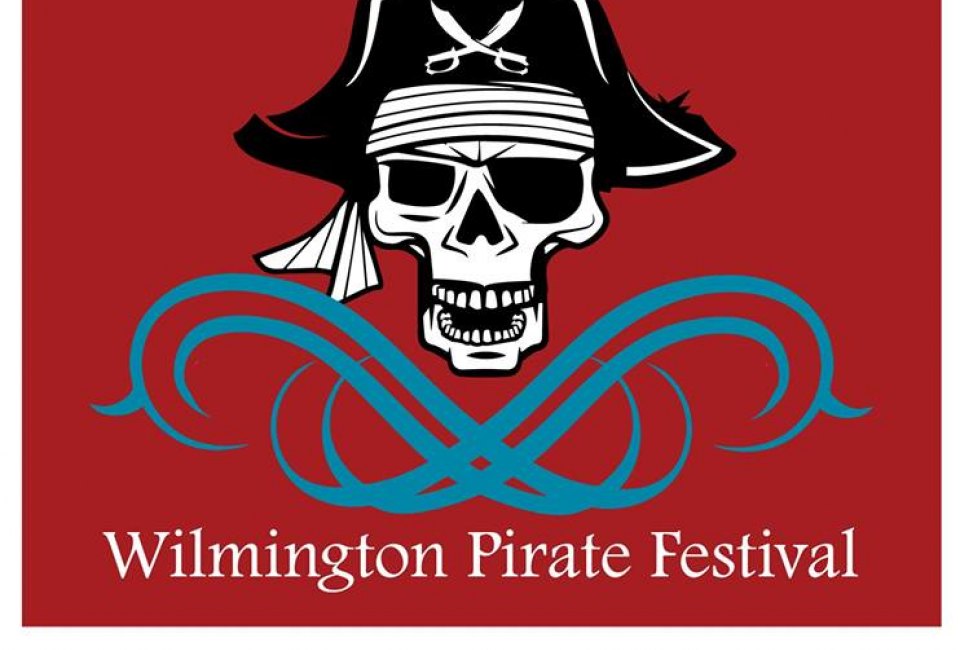 Sat Jul 7, 2018
10:00am to 4:00pm
Families can enjoy this free festival presented by Kalmar Nyckel Foundation. Guests can expect a day filled with pirate and maritime-themed activities such as scavenger hunts, face-painting, crafts, costume contests, live music, and gun firing.
Tours of the Kalmar Nyckel and historic Fort Christina are also offered. It is important to note that some activities may require a fee. Parking on the 7th Street Peninsula is free and a shuttle takes guests to the festival.
Tybee Island Pirate Fest
Just 20 minutes east of historic Savannah, the annual Tybee Island Pirate Fest is set to deliver plenty of swashbuckling family-friendly fun. Every Columbus Day weekend, the island transforms into a lively pirate village, celebrating the colorful seafaring history of the Georgia coast.
not the years in your life that count. It's the life in your […]
August 12, 2016
– Posted in:

Adventure, Charity Events, Children Events, Corporate Events, Festival, Grand Opening, Kid Parties, Mermaids, Ocean Conservation, Oregon Coast, Outdoor Events,Parade, Photo Shoot, Pirates, Private Events, Public Events, Story Telling
The Oregon Mermaids were honored to be a part of (National Mermaid Day ) Aug 6th in honor of a little girl named Wren!  #WrensWishDay Mermaid Collette has worked for years for nonprofits and charity organizations as a Mermaid, she formed her team  The Oregon Mermaids LLC  due to the overwhelming requests she was getting for Mermaid Collette! When Collette got the call from Make A Wish Oregon, tears of joy rolled down her face.The next two weeks were sleepless nights, hoping and wondering if her and some of her team would be the perfect Mermaid's that the little girls would want to have at her party.  Mermaid Collette also had a magical experience making the little girl's Mermaid Tail, she quoted, it was that inner voice and spirit that if you are able to be lead and walk by faith, really good things take place.
(Ok first, you can see that there is an agenda going on when all of a sudden she was getting SO MANY REQUESTS FROM  501c3 ORGANIZATIONS.  Second, she is talking about being lead by a spirit, using Christian jargon, this is very misleading because our Creator GOD is not leading anything to do with Goddess Worship or Nature Worship.  So the "spirit" that is leading her is from the other side.  The evil side, the demonic side.  No matter how sweet and innocent Collette might appear, no matter how sweet and cute Mermaids may appear, THEY ARE OTHER DIMENSIONAL SPIRITUAL BEINGS FROM THE SEED OF FALLEN ANGELS.  BELIEVE ME OR DON"T.  BUT YOU HAVE BEEN WARNED.  That is all that is required of me.)
| | | |
| --- | --- | --- |
| AFFIRMATION | BOY'S PIRATE BEDROOM  | VISUALIZATION |
(If they sleep surrounded by Pirate articles, they are guaranteed to dream of being a Pirate.  It will be cemented in their soul/spirit.)
Love your Sun Tail Mermaid tail & monofin? Think your Sun Tail Mermaid swimsuit set is the bomb?  Let the world know!  Take a cute photo and submit it to our monthly photo contest for a chance to win cool prizes!
Do you understand the process going through their little minds as they "put on" these costumes?  They are being transformed.  Yes, the transformation in the physical is only temporary… but their little souls/spirits are taking it in and they are being transformed permanently!  Please hear what I am saying.  I ache for you to hear the TRUTH, because I CARE for your eternal soul, and those of your children.  
Swim, Walk, Play
Our tails are swimmable and walkable (meaning, you can remove the monofin and pull them up for walking), and such fun for all. We have sparkly tails or smooth and silky premium realistic scale tails for you to choose from.
(Here is the 'TRAINING' for how to 'Talk Like A Pirate' for 'Talk Like A Pirate Day"  Pay attention to the terminology. Do you really want your child learning to talk like this? And don't kid yourself thinking that just by limiting which phrases they can repeat you can protect them.  That reminds me of folks who take the little children to Hooters and say, "They are too young to understand".  Ya folks, but they are not to young to recognize that this is something that their parents enjoy, condone and encourage.  WHEN THEY DO GROW UP, they will immerse themselves totally into that which YOU exposed them too. And even at the moment, though they are young, their spirits and minds are affected.  Believe me, or don't.  But, I am trying to save you and your children from being deceived and herded like sheep to the slaughter.)
How to Talk Like a Pirate Part 1
PLEASE CLICK TO CONTINUE TO PART 8