They are taking aim at EVERY SINGLE LIVING BEING that is resistant to or rebelling against their NEW WORLD ORDER.  The ruling elite have created and established all the tools that they need to force compliance upon the masses.  They have weapons and enforcers to assure no one escapes.
You can kiss good-bye all of the protections and provisions upon which you have come to depend.  Well, all but ONE.  The Ruling Elite do not know the POWER OF GOD.  Though the demonic forces behind them do.  The human mind who has rejected GOD cannot ever know or recognize the TRUTH.  They have been blinded by their masters.  To their mind they see TRUE BELIEVERS as fools and idiots trusting in a fantasy.
BUT, those of us who KNOW Almighty GOD are fully aware of his power.  We know that HE is the most amazing and awesome being who is far more intelligent, creative and MIGHTY GOD!  He is in CONTROL at all TIMES and everything is happening EXACTLY as he said it would.  Those of us who KNOW HIM, will soon be with HIM.
Meanwhile, those who hate GOD, hate us.  They are about to throw everything the Darkness has at us, designed to bring fear and trembling on humanity.  Many of God's people will face trials and tribulations, even death at their hands.  But fear NOT!  No matter what you go through, GOD will be there with you.  He will give you strength and power to endure.
the natural man receiveth not the things of the Spirit of God: for they are foolishness unto him: neither can he know them, because they are spiritually discerned.  But he that is spiritual judgeth all things, yet he himself is judged of no man.
1 Corinthians 2
Always remember, that what is coming for those who fall away from GOD and reject HIS truth will soon feel HIS WRATH.  They will be weeping and whaling and nashing their teeth.  Their punishment is forever and GODs rewards await those who remain faithful to the end.
 Eye hath not seen, nor ear heard, neither have entered into the heart of man, the things which God hath prepared for them that love him.  1 Corinthians 2
Today, we are going to look at what the New World Order has planned.
spacer
If you have not seen the following videos, you really need to see them!
spacer
spacer
President Biden Addresses a Hatred That Affects Every Citizen and is Spreading at an Alarming Rate. Debt Limit Negotiations Careen Towards a Default Deadline on June 1st.
…
 Jews make up only 2.4% of the American Population – Why are the given so much media coverage, political favor, protection, promotion?
Faith Nation: May 26, 2023
Biden begins the persecution… Reaction from a Christian Perspective! The END is happening right before our eyes. John MacArthur CALLS OUT 2 Christian Leaders by NAME… (Reaction!) What is going on with John MacArthur? Grace Community Church and Grace to You. John MacArthur is the pastor of Grace Community Church. Grace to You Sermons. This is PROOF the END is near… The End of Christian Morality and Righteous Anger… New Law TARGETS Christians… | John MacArthur, Paul Washer. Depraved "Pastor" MOCKS God in Unthinkable Way…. United Methodist and The False Christian Church. How to Recognize a FALSE Church. T.D. Jakes recently gave His Woman Thou Art Loosed 2022 conference to his daughter Sarah Jakes Roberts and it was a Major doctrinal disaster! Joel Osteen is a Motivational Speaker at Lakewood Church in Houston Texas. The END of Christianity in America Right Before Our Eyes? We are seeing an attack on Christianity and Truth in America more severe than ever before. It is because we have Christian musicians and Christian Teachers that are unwilling to stand for TRUTH. Most false teachers never share the whole gospel because it is not nice. Thats why feel good teachers like Andy Stanley, Kenneth Copeland, Joyce Meyer, Steven Furtick, Joel Osteen, Rick Warren, Beth Moore, TD Jakes, Todd White, Francis Chan, etc… are so dangerous. How to share the Gospel and Apologetics. Mike Winger, John MacArthur, Voddie Baucham, Paul Washer, Wretched Radio, Todd Friel, TreasureChrist (Reformed Wiki 2.0), Ray Comfort of Living Waters and many other Christians leaders have great videos on Biblical Truth! This is a Christian reaction video where I react to current events.
God has ALWAYS kept a REMNANT for himself.  He only wants the cream de la cream.  The pearls without price.  Those who are tried and found to be true.  God wants those who choose to know, love and serve him.  Not out of obligation or by force, but out of the love they hold in their hearts for HIM.
He promises that a remnant will persevere to the end and receive the prize.  Do you have any idea what remnant means?  What does a remnant look like?
spacer
remnant (n.)
"remaining part or quality, that which is left or remains," late 14c., contraction of 

remenant, remanent, remenaunt

 (c. 1300) "

the remainder,

" from Old French 

remanant

 "rest, remainder, surplus," noun use of present participle of 

remanoir

 "to remain" (see remain (v.)).Specific sense of "

end of a piece of ribbon, drapery, cloth, etc.

" (that which remains after the last cutting of a bolt or web) is recorded from mid-15c. As an adjective, "

remaining, left

," 1540s. An Old English word for "remnant" was 

endlaf

.
Next time you are in a store that sells cloth or ribbon, check out the remnant table.  You will see what a remnant looks like compared the original roll.  It is a very small part.  
God's people are make up a VERY SMALL PART of the world's population.  We are far outnumbered by those who love themselves and their sins more than they love GOD.  Most of the World hates GOD because they do not know Him.  They don't undertand that the Devil has them deceived.  They think that by rejecting God's plan and God's commandments they are FREE to do as they please.  That is a lie straight from the pit of HELL.  The ancients knew what it was like to be under the dominion of demons.  Before Jesus Christ/Yeshua HaMashiach came  to set us free, all gentiles and many Jews were slaves to whims and demands of the Prince of Darkness and his minions! Their life centered around appeasing them and pleading with them for the blessings God pours out on us freely.  God NEVER demanded human sacrifice, though that was the requirement for breaking his laws.  GOD found a way to pay that price himself, once for all.  Until the chosen time, the sacrifice of animals was a placeholder.  GOD always gave grace that empowers his people to live free from sin, if that was our choice.
Here are just a few of the scriptures where GOD talks about His remnant:
Based on a sermon preached at MPC on the 23rd Oct 2021
Friends, In our previous sermon, we saw how the dragon would recruit two other allies and create a counterfeit Trinity to persecute the remnant. We also saw that America would perform miraculous signs to deceive and that in the end the whole world will be coerced to worship the first beast, the papacy, and that people will be forced to show their allegiance to the beast by receiving the mark of the beast.
However, the remnant of God will not worship nor receive the mark of the beast. As a result, they won't be able to sell or to buy. They will be persecuted as a result. The question that some may have is, will anyone survive this difficult time? Revelation 14 picks up where we left off last time (for there was no chapter nor verses when the Bible was first put together), and verses 1-5 answer that question. Will anyone survive the time of trouble? John saw in a prophetic vision that God's people will be saved at last. Amen! In fact, he saw them standing on Mt. Zion (a representation of the mountain of God) having been saved. This is a comforting message friend.
As we branch into Revelation 14. We notice that the first five verses just confirms that the remnant will be saved, and from v. 14 to 20 we read of prophetic description of the second coming. Today we will focus merely on the middle section of the chapter for it concerns the church today – hence the title of these series "Revelation Today – The remnant and its message.
There is a message that the people of God are given to proclaim to the world before the time of persecution – Just before and during the time of trouble this message will continue to be given. Today, let's focus primarily on Revelation 14:6-12. This pericope has been called, "The Three Angel's Message." 
LINK: The Remnant and Its Three Angels Message.
The First Angel's Message
When Jesus was asked about the sign of His return, he said that this would be the last sign, the one that would indicate that He is at the door… Jesus said
Matthew 24:14 (NKJV)
14 And this gospel of the kingdom will be preached in all the world as a witness to all the nations, and then the end will come.
Revelation 14:6 we find a fulfilment of that prophecy. 
Revelation 14:6 NKJV
6 Then I saw another angel flying in the midst of heaven, having the everlasting gospel to preach to those who dwell on the earth—to every nation, tribe, tongue, and people—
Just as John was shown in the Vision of Revelation 10 that His end-time people must Rev. 10:11 "…prophesy again about many peoples, nations, tongues, and kings." We find here in this chapter that God gives the remnant a message of "warning," to share with anyone living in the last days. It is a solemn message. It is a very serious one.
Evangelism p. 119-120
To them has been entrusted the last warning for a perishing world. On them is shining wonderful light from the Word of God. They have been given a work of the most solemn import,—the proclamation of the first, second,  and third angels' messages. There is no other work of so great importance. They are to allow nothing else to absorb their attention.
First of all, take note that John sees an angel fly in the midst of heaven with a message. Should we expect an angel to fly in the air one day preaching to the world? No friends, the word angelos used in Greek simply means a messenger. The preaching of the Gospel has been entrusted to man (Matt. 28:28-20). Second, John the Baptist was called a messenger and the same Greek word is used (Mark 1). So, in the last days, a message would be carried out to the world and that message would be this: Rev. 14:7
Revelation 14:7 (NKJV)
7 … "Fear God and give glory to Him, for the hour of His judgment has come; and worship Him who made heaven and earth, the sea and springs of water."
THE MESSAGE HAS THREE PARTS… WHAT, WHY AND WHEN.
Fear God: That means, take Him seriously. Reverence Him and Obey His Commandments.
When Abraham obeyed God's commands – God declared that Abraham feared God (Gen. 22:12).
Those who have a genuine, loving and obedient relationship with God are rendered as fearing God throughout the Bible (cf. 1 Sam. 12:14, 24; 2 Chron. 6:31; Neh. 7:2; Job 1:9; Ps. 40:3; Jer. 32:39; 44:10; Hag. 1:12).
Psalm 111:10 NKJV
10 The fear of the Lord is the beginning of wisdom; A good understanding have all those who do His commandments. His praise endures forever.
Ecclesiastes 12:13 NKJV
13 Let us hear the conclusion of the whole matter: Fear God and keep His commandments, For this is man's all.
Give Him Glory: Once you fear God, everything you do must be in harmony with His will. When you live a life truly devoted to Him, your actions will glorify God.
Jesus said, John 15:8 "8 By this My Father is glorified, that you bear much fruit; so you will be My disciples."
Paul said, 1 Cor. 10:31 "31 Therefore, whether you eat or drink, or whatever you do, do all to the glory of God." 1 Cor. 6:20 "20 For you were bought at a price; therefore glorify God in your body and in your spirit, which are God's."
Everything you do either honours or dishonours God.
Why are these two imperatives here given in this first message? because He created us (Rev. 4:11) and secondly because the hour of His judgment has come. It's here. It's now.
THIS IS GOOD NEWS: 1 Cor. 15:3, 4 – This is the Gospel.
This judgment begins before the second coming. It is the very reason why this message is going out. When did this judgment begin? According to Daniel 8:14 – every sincere student of the Bible knows very well that Daniel received a vision which revealed a cleansing of the Sanctuary (A.K.A judgement) after 2, 300 prophetic days (prophetic symbol for years) and that those 2300 years would expire in the last days. He was later told that when the decree would be issued for the Israelites to go back and rebuild Jerusalem that he should start counting. When you do the math, you will come to the same conclusion many other Christians have come to, and that is that ever since 1844 we have been living in that judgment hour. (a side note: Rev. 22:11-12 a judgment is necessary or else how would He return with rewards).
We are living in a time when every individual's records are being presented before God. According to the book of Hebrews, Jesus is our High Priest and great intercessor (Like a layer). Aren't you glad if you have Jesus as your Lord and Saviour that He's standing up for you?
Acts 17:30 NKJV
30 Truly, these times of ignorance God overlooked, but now commands all men everywhere to repent,
And the great Apostle Paul, looking into the future said:
Acts 17:31 NKJV
31 because He has appointed a day on which He will judge the world in righteousness by the Man whom He has ordained. He has given assurance of this to all by raising Him from the dead."
That day has arrived.
Every idle word, every secrete vice, the seen and the unseen – all will be brought into judgement.

However, Christians need no fear. In fact, John saw that the Saints, the martyrs cried out to God pleading for Judgment…
Revelation 6:10 NKJV
10 And they cried with a loud voice, saying, "How long, O Lord, holy and true, until You judge and avenge our blood on those who dwell on the earth?"
So, judgment must be in favour of the Saints. (Rev. 19:2).
FURTHERMORE… Revelation 14:7
Revelation 14:7 (NKJV)
7 saying with a loud voice, "Fear God and give glory to Him, for the hour of His judgment has come; and worship Him who made heaven and earth, the sea and springs of water."
Worship Him (the Creator): Worship in scripture is done in two ways. We worship God in our day-to-day life by putting God first in all things.
Secondly, we worship God when we rest on the 7th day according to His commandment. Interestingly, the language used in this last phrase of that verse is borrowed directly from the fourth commandment.
Exodus 20:8–11 NKJV
8 "Remember the Sabbath day, to keep it holy. 9 Six days you shall labor and do all your work, 10 but the seventh day is the Sabbath of the Lord your God. In it, you shall do no work: you, nor your son, nor your daughter, nor your male servant, nor your female servant, nor your cattle, nor your stranger who is within your gates. 11 For in six days the Lord made the heavens and the earth, the sea, and all that is in them, and rested the seventh day. Therefore the Lord blessed the Sabbath day and hallowed it.
This is a call for the inhabitants of the world to remember the creator [not the big bang],
this is a call to remember the Sabbath.
His Sabbath which He sanctified in creation. The symbol that He placed there to be between Him and His people.
How is this first angel's message a Gospel? First, it calls mankind back to the worship of the true God – the creator. The same God – Jesus, is offering a way out of this sinful world. The same Jesus has redeemed us and He is our Intercessor in the heavenly courts. Jesus is there in heaven now pleading for your salivation.
Jesus is there making necessary preparations for you to receive eternity. However, in the context of the end-time great deception as well as the persecution to come, Jesus is saying – be very careful to worship God in Spirit and Truth. Work our your salvation with fear and trembling. Hold tight and cling to that which you have received.
AN APPEAL TO EVERY CHRISTIAN TODAY
Stay away from anything that is debasing. That is to mean, anything that lowers moral character or standards.
There is a poem that says:
Vice is a monster, so frightful and mean,
To be hated, it need only be seen.
Yet seen too often, we become familiar with her face.
First, we abhor, then endure then embrace.
—Alexander Pope
The call is to remain pure before God. The movies most popular today, are not elevating my brothers and sisters but debasing. You may say, but I don't see anything bad in it. Soon you will be laughing at the foul language, soon by beholding you will become changed. You will find yourself saying if not the same… worse.
What about the dance of today with its sexually suggestive moves… and the music that is so bad that Jesus wouldn't listen to them.
What about the dress of today? Friends, God made us pure and beautiful but the world would like to squeeze you into its mould by suggesting a certain body image (saying you have to put on the Jewellery the high heels, the half-naked clothing) all these things should not be found among the remnants. These are signs of backsliding…
The first angel's message is calling those inside and outside the church who have not truly surrendered all to Jesus to purify themselves.
In fact, John has put it this way: 1 John 3:3
1 John 3:3 (NKJV)
3  …everyone who has this hope in Him purifies himself, just as He is pure.
This is so important to the remnant people. Otherwise, how can you take a message unless you look like the message you bear?
Friends, I  recognise that I am preaching to myself as well. I need to follow Paul's example, who says…
1 Corinthians 9:27 (NKJV)
27 …I discipline my body and bring it into subjection, lest, when I have preached to others, I myself should become disqualified.
The Second Angel's Message
Please read with me Revelation 14:8
Revelation 14:8 NKJV
8 And another angel followed, saying, "Babylon is fallen, is fallen, that great city, because she has made all nations drink of the wine of the wrath of her fornication."
It is a short and sharp message. Babylon is fallen, is fallen. What does that mean? This is the first mention of Babylon in the book of Revelation. However, this is not the first mention of Babylon in scripture. Because scripture interprets scripture, we must go to scripture to understand what or who this Babylon is said to be, right? In Revelation 17 John sees a prostitute who sits on many waters. We know that a woman is a symbol of a church in prophecy, and many waters is a symbol of a populated area. She has an inscription on her head that reads, Rev. 17:5.
Revelation 17:5 (NKJV)
5 …MYSTERY, BABYLON THE GREAT, THE MOTHER OF HARLOTS AND OF THE ABOMINATIONS OF THE EARTH
This Babylon is the apostate church. But not just any apostate church but the mother of them all. We are given more information about this apostate church. Let's read what John says in Rev. 17:6
Revelation 17:6 NKJV
6 I saw the woman, drunk with the blood of the saints and with the blood of the martyrs of Jesus. And when I saw her, I marvelled with great amazement.
Does this sound familiar? Have we seen an apostate church in Revelation 13 that persecutes the saints? YES. It's the Catholic Church. And who are the daughters? Those are the apostate Protestantism. While professing to have protested her false doctrines, they kept Sunday and other doctrines like infant baptism and many more others.
Take Note:
 "A reformation of popery was attempted in Europe full three centuries ago. It ended in a Protestant hierarchy, and swarms of dissenters. Protestantism has been reformed into Presbyterianism, that into Congregationalism, and that into Baptistism, etc., etc. Methodism has attempted to reform all, but has reformed itself into many forms of Wesleyanism. All of them retain in their bosom — in their ecclesiastical organizations, worship, doctrines, and observances — various relics of popery. They are at best a reformation of popery, and only reformations in part. The doctrines and traditions of men yet impair the power and progress of the gospel in their hands." — On Baptism p. 15.
– Uriah Smith, Daniel and Revelation. p.665.
Let me pause here to say that there are God's people in those churches that are being referred to here. God's plea for them, however, is this Rev. 18:4
Revelation 18:4 (NKJV)
4 … "Come out of her, my people, lest you share in her sins, and lest you receive of her plagues.
The word Babylon comes from the root word Babel (meaning confusion). Throughout the OT, Babylon has been associated with confusion and rebellion.
Therefore, Babylon is much bigger than "a church," it is a confederacy of a worldwide satanic force. A conglomerate of different networks. It is at its core, the counterfeit trinity (the dragon, the sea beast, the land beast) and any form of false worship. How do we know this? Rev. 17:2-4; Jer. 25:15; 51:7 It's a seducing power, Rev. 16:19 it's wine is the false worship. BUT NOTE PRECISELY THAT BABYLON IS SPOKEN OF HERE USING THE PRONOUN SHE.  This should say something to us. It is a false church.
THE GOOD NEWS IN THIS SECOND MESSAGE is that God foretells the downfall of Babylon. In fact, the way in which the words "fallen, fallen" are written in Greek, with a future + past tenses conveys certainty of this fall. This means that the destiny of Babylon is determined and will come to pass. So here is a call for each one of us to return to true worship once again.
LINK: Now for the third time, God will raise His voice in warning.
The Third Angel's Message
Revelation 14:9–11 NKJV
9 Then a third angel followed them, saying with a loud voice, "If anyone worships the beast and his image, and receives his mark on his forehead or on his hand, 10 he himself shall also drink of the wine of the wrath of God, which is poured out full strength into the cup of His indignation. He shall be tormented with fire and brimstone in the presence of the holy angels and in the presence of the Lamb. 11 And the smoke of their torment ascends forever and ever; and they have no rest day or night, who worship the beast and his image, and whoever receives the mark of his name."
Here is the strongest warning. Here is the climax of this message. DO NOT WORSHIP THE BEAST. DO NOT RECEIVE HIS MARK. PLEASE DON'T. However, if you refuse to worship God, if you chose to unite with the wicked (those who will receive the mark of the beast, those who will persecute God's people) then you will receive God's full wrath.
WHY WOULD A LOVING GOD ACT THIS WAY? These people have refused multiple warnings from God. They have rebelled and have chosen not to accept the gift of Salvation (they have refused the Gospel). Now God's holiness will have to respond to the issue of sin and this will include destroying those who have cherished sin.
WILL HE ALLOW PEOPLE TO BURN ENDLESSLY?
The language John uses is taken from Isa. 34:8-10 where God speaks about what He would do to the nations and in particular Edom.
Isaiah 34:8–10 NKJV
8 For it is the day of the Lord's vengeance, The year of recompense for the cause of Zion. 9Its streams shall be turned into pitch, And its dust into brimstone; Its land shall become burning pitch. 10 It shall not be quenched night or day; Its smoke shall ascend forever. From generation to generation it shall lie waste; No one shall pass through it forever and ever.
Edom was burned with fire, but is it still burning today? Jude 7
Jude 7 NKJV
7 as Sodom and Gomorrah, and the cities around them in a similar manner to these, having given themselves over to sexual immorality and gone after strange flesh, are set forth as an example, suffering the vengeance of eternal fire.
That is the example of suffering God's vengeance. Meaning the wicked would burn up. They will be consumed by fire. While the Saints enter an eternal rest, the wicked do not rest, for they suffer to destruction now.
God is strong in His warning because He is strong in His love.
Every parent understands that raising a young child is very difficult. Sometimes, it's like walking on eggshells. You do not want to hurt them, nor do you want to have them out of your sight ever. Every time I walk outside the door, my two little ones, like running out of the door. Eleazar loves running towards the road. Now him being so young, he has no idea of how dangerous that is. We live on a corner block. There is a time where I have to raise my voice. Why? Would any loving parent do that? Because of the danger that that child would be putting themselves into. Correct?
CONCLUSION
God has a message to give to the world. Just like in the times of Noah, Elijah, and John the Baptist. In these last days, while the judgment is taking place in heaven, while the destiny of many is being decided, God has raised a movement, to call as many as possible back to God. This prophetic message must continue and will reach its climax when the papacy together with the United States of America will decree a National Sunday Law.
Second, every person has a responsibility to bear. Every remnant church has work to do. 
BUT let each person ask himself, can you give a message that you do not believe in or practice?
Or we could ask the same question using Jesus' words?
Matthew 24:45 NKJV
45 "Who then is a faithful and wise servant, whom his master made ruler over his household, to give them food in due season?
Matthew 24:46–51 NKJV
46 Blessed is that servant whom his master when he comes, will find so doing. 47 Assuredly, I say to you that he will make him ruler over all his goods. 48 But if that evil servant says in his heart, 'My master is delaying his coming,' 49 and begins to beat his fellow servants, and to eat and drink with the drunkards, 50 the master of that servant will come on a day when he is not looking for him and at an hour that he is not aware of, 51 and will cut him in two and appoint him his portion with the hypocrites. There shall be weeping and gnashing of teeth.
Let each one of us examine ourselves. Am I actively bearing that message to the world? Will my Master say, "well done good and faithful servant?"
Those who watch for the Lord's coming are not waiting in idle expectancy. The expectation of Christ's coming is to make men fear the Lord, and fear His judgments upon transgression. It is to awaken them to the great sin of rejecting His offers of mercy. Those who are watching for the Lord are purifying their souls by obedience to the truth. With vigilant watching they combine earnest working. Because they know that the Lord is at the door, their zeal is quickened to co-operate with the divine intelligences in working for the salvation of souls. These are the faithful and wise servants who give to the Lord's household "their portion of meat in due season." Luke 12:42. They are declaring the truth that is now specially applicable. As Enoch, Noah, Abraham, and Moses each declared the truth for his time, so will Christ's servants now give the special warning for their generation.
Are you among the remnant my friend? Do you realise the privilege and the task assigned to you? Are you standing in your lot Soldier on the walls of Zion? Are you giving the trumpet a certain sound OR do you need to be awaked?
What is it that you can do to remain faithful to this calling?
APPEAL
Friends, plead with God and ask Him to make you part of His faithful remnant
Second, ask God to open doors for you, and to give you passion so you can share the message that was entrusted to you to bear.
This next article is propaganda written to promote the mindset that the elite want to instill in everyone.  I post it here so that you can see how the twist the truth.
Hundreds of white nationalists, neo-Nazis and members of the "alt-right" march down East Market Street toward Emancipation Park during the "Unite the Right" rally August 12, 2017 in Charlottesville, Virginia. /
Chip Somodevilla/Getty Images
A 180-page online screed attributed to the white man accused of killing 10 people at a Tops Friendly Market in Buffalo on Saturday has brought a once-fringe white extremist conspiracy theory into the spotlight. But the underpinnings of the "great replacement" conspiracy theory, which has been iterated on over time to appeal to wider audiences, has penetrated a much more mainstream portion of American society. A recent poll, conducted by the Associated Press-NORC Center for Public Affairs Research, found that one in three American adults now believes in a version of replacement theory.
The speed with which this false narrative has tipped into American discourse since a French ethnonationalist first coined the term roughly a decade ago has stunned even extremism experts who have tracked the spread of hate-filled ideologies. They cite the failure of major social media platforms to effectively moderate such content, the role of Fox News hosts in amplifying these ideas, and the uptake of the conspiracy's language by some elected Republican officials.
Demographic change
Between 2010 and 2020, the percentage of Americans who identified as "white only" declined by more than 10 percent, from 72 to 62 percent. During that same decade, several Western European countries saw record influxes of migrants from Muslim nations. It is against the backdrop of this demographic change that replacement rhetoric has accelerated in recent years.
"In the U.S., [it's] often called 'white genocide.' In Europe, [it's] called 'Eurabia,' " said Cynthia Miller-Idriss, professor and director of the Polarization and Extremism Research and Innovation Lab at American University.
The baseless theories claim that these population shifts are orchestrated by elite power holders. In the U.S., Miller-Idriss said white nationalists ascribe the plot to Jews who they believe are bringing in immigrants and promoting interracial marriage to suppress whites. In Europe, the false narrative blames elite politicians for a growing Muslim population. Miller-Idriss said the coining of the term "great replacement" in France marked a key moment in the growth of these beliefs.
"It has unified and really spread [the conspiracies] online in memes and videos and in a lot of propaganda," she said. "It capitalized on a moment when you're not just reading written propaganda or sharing it in a newsletter or in a small group in a backwoods militia. But it's circulating in these dark online spaces where this [alleged] Buffalo shooter writes he was exposed and radicalized."
From there, the conspiracy theories migrated toward progressively less fringe conservative media platforms, said Jonathan Greenblatt, CEO and national director of the Anti-Defamation League.
"We have literally watched as ideas that originate on white supremacist message boards, or like the dark web – the places that are very difficult to get to – move," said Greenblatt. "They literally jump to [internet message boards like] 4chan and 8chan, which are much more accessible, [then] they jump to web sites like The Daily Caller or Breitbart, and then they jump to Tucker Carlson's talking points or Laura Ingraham's talking points, or other AM radio DJs' talking points. And then you have theoretically mainstream Republican politicians repeating some of this stuff."
Carlson and Ingraham are Fox News hosts.
"Sanitizing" the message
Although the roots of the "great replacement" are firmly planted in the organized white supremacist movement, a version of the baseless conspiracy has spread among a wider swath of Americans with some minor tweaking of language. Matthew Gertz, a senior fellow at Media Matters for America, said that Carlson has framed the issue around voter replacement.
"What he says is that the Democrats are importing immigrants and that they are replacing Americans," said Gertz. "But no one should really be confused by what he is trying to do. The specific cases that he's talking about are Central American immigrants, they are immigrants from Africa, they are immigrants from the Middle East."
Tucker Carlson speaks at a convention in Esztergom, Hungary on August 7, 2021. / Janos Kummer/Getty Images
Greenblatt, whose organization has repeatedly called on Fox News to fire Carlson, said figures such as Carlson have sought language that might be palatable to more Americans. In moving away from white nationalist terms like "white genocide" and "Jewish cabal," they have repackaged the conspiracy as one driven by political partisanship.
"It has been an intentional effort … to take these ideas and to try to sanitize them … so they could bring their ideas into the mainstream," said Greenblatt.
Fox News declined to comment in response to questions from NPR about the role that critics say Carlson and Ingraham have played in stoking fears over replacement.
Greenblatt, Gertz and Miller-Idriss say claims of an orchestrated "immigrant invasion" have gained legitimacy through the endorsement of some elected Republicans, most notably former President Donald Trump. But they note that the messaging has continued after Trump left office.
spacer
I find it very irritating that the mainstream lamestream continues to call Obuma, who was not even  qualified to run for office, "President Barack Obama" every time his name is mentioned.  But they refer to TRUMP as former President Donald Trump. Donald John Trump, (born June 14, 1946, New York, New York, U.S. A.)Though I do not care for Trump he does love our country and did his best to help AMERICA remain strong and independent.  And he is a US CITIZEN BORN here in the USA.  
"Elise Stefanik has pushed the same thing," said Gertz, referring to the third–highest ranking Republican in the U.S. House of Representatives. "This is moving steadily into mainstream Republican politics."
How to fight a pervasive conspiracy theory?
The document believed to have been written by the suspected gunman in the Buffalo attack does not ascribe his radicalization to Fox News or rhetoric of politicians. Rather, he describes it as taking place on the same internet chat boards that were early to adopt the language of the racist "great replacement" conspiracy theory, such as 4chan.
"[Those are] still, I think, the spaces and places we should be most worried about," said Miller-Idriss.
Still, Miller-Idriss and other extremism experts say the mainstreaming of "replacement" theory remains alarming. Greenblatt said it isn't enough to condemn the violence, because speech that dehumanizes other people – whether Blacks, immigrants or Jews – can inspire violence.
Oh, but BLACK LIVES MATTER can spew all the hatred and violence they please, the Women's Movement can murder babies and attack Christians for praying and call for death of ALL MEN, and the Radical Left can declare ALL BIBLE BELIEVERS AND CONSTITUTION LOVERS, public ENEMY #1 and TERRORISTS!!  And Critical Race theory can be taught in our public school systems and Universities declaring that ALL WHITES are EVIL RACISTS!!  Does anyone see how Ludacris these people are??
"What I would suggest is that people in positions of authority, who have platforms, should use those platforms responsibly and call out this kind of ugliness and cease the incitement immediately because it's too dangerous to do otherwise," he said.
In the wake of the tragedy, much attention is focusing on whether stricter gun laws might have prevented it, the role of social media, whether the suspected gunman had a history of mental health problems, and whether law enforcement authorities missed early red flags.
"But all of that really doesn't make a difference if [individuals] in the end don't have a basic understanding of the legacy of racism, of structural racism [and of] systemic racism in this country," said Miller-Idriss.
She said that many young people observe the racial disparities in American society and will seek out answers to them. The document believed to be linked to the suspect pulls data from dubious online sources to support spurious claims of biological racism and crime rates.
"They may not be talking about it from good academic sources or good learning sources," Miller-Idriss said, "but they're going to be hearing about it in dark online spaces instead."
LISTEN UP PEOPLE, the mainstream media wants to take away your access to TRUTH and your access to your Guaranteed RIGHT to Carry a gun to defend yourself.  No NARRATIVE but THEIRS, NO RIGHTS but what they give you.  NO defense against the coming terror.
I ask to to put on your thinking caps and consider when all of this madness began in the USA?
Obama has never left the control booth.  He is the armchair director, behind the scenes manipulator, wiz at the control panel.  He promised to CHANGE America!!  He isn't done yet, and look how far we have fallen.
I tell you all that I tell you and expose the lies and the TRUTH, not to stir up hatred or strife.  Not to add to the political unrest.  Not to do anything but cause people to look at the TRUTH, recognize the need for a SAVIOR, and PRAY and SEEK the FACE of the CREATOR GOD.  THE ONLY LIVING AND TRUE CREATOR OF ALL THINGS.  HE IS THE ONLY HOPE for the WORLD!
spacer
When one observes President Obama's unwillingness to accommodate America's four-century long religious conscience protection through his attempts to require Catholics to go against their own doctrines and beliefs, one is tempted to say that he is anti-Catholic. But that characterization would not be correct. Although he has recently singled out Catholics, he has equally targeted traditional Protestant beliefs over the past four years. So since he has attacked Catholics and Protestants, one is tempted to say that he is anti-Christian. But that, too, would be inaccurate. He has been equally disrespectful in his appalling treatment of religious Jews in general and Israel in particular. So perhaps the most accurate description of his antipathy toward Catholics, Protestants, religious Jews, and the Jewish nation would be to characterize him as anti-Biblical. And then when his hostility toward Biblical people of faith is contrasted with his preferential treatment of Muslims and Muslim nations, it further strengthens the accuracy of the anti-Biblical descriptor. In fact, there have been numerous clearly documented times when his pro-Islam positions have been the cause of his anti-Biblical actions.
Listed below in chronological order are (1) numerous records of his attacks on Biblical persons or organizations; (2) examples of the hostility toward Biblical faith that have become evident in the past three years in the Obama-led military; (3) a listing of his open attacks on Biblical values; and finally (4) a listing of numerous incidents of his preferential deference for Islam's activities and positions, including letting his Islamic advisors guide and influence his hostility toward people of Biblical faith.
DO NOT FORGET that Obuma is equally hostile toward the US Constitution; over riding it at every opportunity ad calling for it to be rewritten.  
1. Acts of hostility toward people of Biblical faith:
2. Acts of hostility from the Obama-led military toward people of Biblical faith:
3. Acts of hostility toward Biblical values:
4. Acts of preferentialism for Islam:
Many of these actions are literally unprecedented – this is the first time they have happened in four centuries of American history. The hostility of President Obama toward Biblical faith and values is without equal from any previous American president.
---
Share This Story!
spacer
Our children do not belong to us.  They are children of GOD.  He is the one who gives the GIFT of life.  He places the child in the womb.  He decides who will be the parent.  With the gift of Children and GrandChildren come responsibility to GOD.  Responsibility to watch over and protect that child, to lead them and guide them and teach them about GOD!  We will answer to GOD about what we did and did not do with the Children he placed in our care.  If we are believers, GOD is in partnership with us and he provides all that we need. 
I can speak from experience.  GOD has seen me through all the days of my life.  He has provided for me and my children abundantly more than we could ask or think or imagine.  GOD is well able and HE LOVES US.
HE COMMANDS us to raise up our child in the admonition of the LORD.
Ephesians 6
And, ye fathers, provoke not your children to wrath: but bring them up in the nurture and admonition of the Lord.  
spacer
Deuteronomy 6
 "Now this is the command; the statutes and the judgments (precepts) which the Lord your God has commanded me to teach you, so that you might do (follow, obey) them in the land which you are crossing over [the Jordan] to possess,  so that you and your son and your grandson may fear and worship the Lord your God [with awe-filled reverence and profound respect], to keep [and actively do] all His statutes and His commandments which I am commanding you, all the days of your life, so that your days may be prolonged.  Therefore listen, O Israel, and be careful to do them, that it may go well with you and that you may increase greatly [in numbers], as the Lord, the God of your fathers, has promised you, in a land [a]flowing with milk and honey. "Hear, O Israel! The Lord is our God, the Lord is one [the only God]!  You shall love the Lord your God with all your heart and mind and with all your soul and with all your strength [your entire being].  These words, which I am commanding you today, shall be [written] on your heart and mind. 7 You shall teach them diligently to your [b]children [impressing God's precepts on their minds and penetrating their hearts with His truths] and shall speak of them when you sit in your house and when you walk on the road and when you lie down and when you get up.
Proverbs 22:6 
Train up a child in the way he should go: And when he is old, he will not depart from it.
spacer
August 13, 2015 13:44 EDT
Fundamentalist Christianity is a danger to both the global image and the future development of America.
In the aftermath of the Paris attacks in January, the world stage has been rife with discussion about the dangers of Islamist extremism. That fateful word, "extremism," has always carried a charge, but in the long shadow of 9/11 it has become especially sinister. In many cases, the response to perceived extremism is itself quite radical, often involving violent racism against those with alleged connections to extremist groups.
For many, since 2001, the word "extremism" has largely become associated with "terrorism," and with radical Islam in particular. Due to the tragic events of September 11, 2001, and President George W. Bush's unforgivable response to them, many Americans equate the words "extremist" and "Muslim." The unceasing atrocities committed on all sides in the Middle East have fortified this architecture of hatred, strengthening bigoted mindsets with each new act of violence. America has proven itself to be fertile ground for racial hatred.
(Because we have become a godless nation.  The moral ethics and conviction of the Word of GOD has been lost.  The USA has lost it's moral compass/plumbline.  As a nation we are behaving out of FEAR.  God's love casteth out all fear.  When you are under God's protection and provision you have faith and courage and LOVE. People without GOD, know no Right or Wrong.  They live by their greed and their appetities.)
This is not a new phenomenon, and it has had a long history in the United States. During the fraught years of the Cold War, communism took the role of public enemy number one, instilling fear and inciting betrayal among the populace. Many were investigated and imprisoned during the McCarthy era due to the false assumptions that anyone with perceived ties to communism was a card-carrying communist himself, and therefore threatened the freedom of capitalist America.
Other extremist groups have made appearances in US history—the Black Panthers of the Civil Rights Movement, the constant simmer of Ku Klux Klan activity and, of course, the die-hard Protestant extremism that allowed the pilgrims to massacre millions of Native Americans in pursuit of their paradise of equality.
(What propaganda!  The Protestant Christians who came here worked with the Indians.  It was the GREEDY CAPITALISTS that came to enslave or wipe out the Native Indians.  Bible Believing Christians do not MURDER! That act would condemn them eternal damnation.)
Smaller radical movements, such as the ill-fated Jonestown and the crumbling Galt's Gulch, germinated in the US and matured abroad, in Guyana and Chile respectively. Not to mention the uniquely American tradition of school shootings by angry young men.  (Those have been proven to be FBI/CIA operations and MKULTRA mind controlled assassins.)
Jesus Camp
For these reasons, it's not surprising that the US has been gestating its own form of religious extremism for the past century.This movement follows in the tracks of countless extremist groups before it: radical interpretation of a holy text,reactionary responses to perceived threatsand pervasive indoctrination of children.The movement is fundamentalist Christianity, and it is a danger to both the global image and the future development of the United States of America. Where the members of radical Islamist groups may (?) threaten lives, America's own form of radicalism threatens progress.  (Now we are getting to the reason for their hatred of Christians)
For proof that radical Christianity shares its shape with that of radical Islam, one needs look no further than Jesus Camp, a terrifying, eye-opening window into this world. The documentary dives into the strange universe of "Kids on Fire"—a camp for evangelical children in North Dakota. Among the film's most disturbing scenes are sequences of children weeping and speaking in tongues. The woman in that clip is Becky Fischer, the pastor and coordinator of the camp. In a fit of zealous joy, Fischer exclaims:
"Where should we be putting our focus? I'll tell you where our enemies are putting it. They're putting it on the kids … It's no wonder, with that kind of intense training … that those people are ready to kill themselves for the cause of Islam. I want to see young people who are as committed to the cause of Jesus Christ as the young people are to the cause of Islam. I want to see them as radically laying down their lives for the Gospel as they are over in Pakistan, in Israel, in Palestine, in all those different places, because we have—excuse me, but we have the truth!"
Ok first of all everything this writer is presenting is a complete perversion and misrepresentation.  IF you have ever seen how the Muslim children from a very tiny age are indoctrinated with hatred and forced to not only learn to use weapons but they are used in battle to fight and to be employed as human shields for Islamic Terrorists, as well as being wired and used as human bombs.  This lady and this camp is not proposing any such thing for Christian children.  She is not WEAPONIZING them like the Muslims do.  When Christians talk about WARFARE, they are talking about warring in the spirit.  FOR OUR WEAPONS ARE MIGHTY THROUGH GOD FOR THE PULLING DOWN OF STRONGHOLDS.  Are weapons are not guns, bombs, knives  or hand grenades.  We wrestle not against flesh and blood.  We wrestle against spiritual wickedness in high places.  We love the lost.  We know that they are just tools of the demonic forces.  We do not hate people.  We do not force our will on anyone.  We share the truth and hope that people find GOD.  But, the choice is always theirs.  WE DEFFEND the DEFENSLESS.  WE STAND UP FOR TRUTH.  When she talks about laying down our lives for GOD… she means exactly that.  Being willing to die, for what we believe.  Sharing the TRUTH in a WORLD that HATES THE TRUTH, and PERSECUTES and KILLS those who love the TRUTH.  SHE IS NOT talking about strapping a bomb to ourselves for ALLAH.  Or, even busting into a home or camp with guns blazing.  She is talking about having the courage to speak the TRUTH and not compromise our beliefs.  
Here, proud and unmasked, stands an admission of extremism. If Pastor Fischer had her way, American children would be murdering innocents in the name of their prophet.  (THAT IS SUCH A HATEFUL LIE.  I WOULD NOT DIGNIFY IT WITH AN ANSWER, BUT I MUST PROTEST!!  AGAIN,  BIBLE BELIEVERS, LOVERS OF GOD DO NOT KILL PEOPLE!! IT IS NOT IN OUR NEW NATURE.   WE HAVE BEEN BORN AGAIN AND FILLED WITH GOD's SPIRIT.  THERE IS NO HATE OR MALICE in a TRUE BELIEVER.)  Thankfully, she is on the far fringe of extremist Christians. Her crusade is not a particularly influential one, and the popularity of the documentary made it even less so. The dangers of Christian extremism reach far beyond one woman's laughable attempt to weaponize children. To understand the real threats posed by this group, one must understand its history.   Well, let's take a look at what they see as the REAL THREAT of Christian "EXTREMISM".
The Literal Truth 

(There you go…out of their own mouth.  THEY HATE THE TRUTH.  THEY HATE THAT THERE IS ONLY ONE TRUTH!!  AND IT IS NOT THEIRS!)
Fundamental Christianity, along with its central tenet of biblical literalism, appeared relatively recently on the world stage.   WRONG!! THE TRUTH HAS BEEN THE TRUTH SINCE THE WORLD BEGAN.  THE STRUGGLE HAS ALWAYS BEEN BETWEEN GOD's TRUTH AND SATAN's LIES!  According to Reza Aslan, renowned author and scholar of religion, it arose from the "backlash to Christian liberalism and the Scientific Revolution at the end of the 19th century by a group of American Protestants who began a movement that was launched by a series of tracts" titled The Fundamentals. Before this group rebelled against what they saw as the moral decay of their church and country, Christians read the Bible as a guide, an ally to help navigate the difficult terrain of life. It is only since the publication of The Fundamentals that certain details of the New Testament have come to be seen as the literal truth.
All Scripture is breathed out by God and profitable for teaching, for reproof, for correction, and for training in righteousness,

that the man of God may be complete, equipped for every good work

.

2 Timothy 3:16-17
The sum of Your word is truth, And every one of Your righteous ordinances is everlasting.  Psalm 119:
Every word of God is pure: he is a shield unto them that put their trust in him.  Proverbs 30:5

For the word of God is living and active, sharper than any two-edged  sword,  piercing to  the division of soul  and of spirit,  of joints  and of marrow,and discerning the thoughts and intentions of the heart.  Hebrews 4:12

From the time the scriptures were first written, mankind has KNOWN that every word of GOD is true.  Every word is inspired by GOD and to be taken literally, unless otherwise indicated through the scriptures themselves.  The world of GOD is our Plumbline, our guide, if we cannot trust one word we cannot trust any.  BUT EVERY WORD IS TRUE and NEVER has anyone ever proven otherwise, nor will they EVER!
This group of Protestants planted the seed for the beliefs of millions of Americans today.

(That is so much hogwash!!  The Protestants were only working to re-establish in the hearts of men what has been truth from the beginning.)
It's impossible to get exact numbers, since fundamentalists haven't self-identified as such since the 1800s
.
Biblical literalists march under many different banners, and they believe in as many different versions of the fundamental truth.
(WRONG AGAIN!  Those who KNOW GOD are all LEAD BY ONE SPIRIT WHO LEADS US AND GUIDES US TO ALL TRUTH!  THERE IS NOT DIFFERING.  NOT IF YOU ARE TRULY LEAD BY GOD!) 
But if one looks individually at the various facets of Christian fundamentalism, a larger shape begins to emerge—
a shape common to all extremist sects.
The original fundamentalists were Evangelical Protestants.   WRONG!!  THE ORIGINAL FUNDAMENTALISTS WERE ADAM AND EVE!!  Some 82 million people, or 26% of Americans, identify as Evangelical Protestant. But a 2010 Gallup poll shows that four in ten Americans "believe God created humans in their present form about 10,000 years ago."  (No, about 6,000 years ago) _Almost half the people in the United States are lower-case fundamentalists, assuming the beliefs but not the sect of their forebears.
These beliefs in themselves are perfectly safe, as are any beliefs. It is not adherence to the word of the Bible that makes this group such a danger to America and the world at large. Rather, it is their refusal to accept any reality but that of their holy book that turns their piety malignant.  (Because Christians cannot be deceived or buy into the BS put forth by the "Scientific Community" or the Political Camp of the day.)
Though the theory of evolution has been fighting a winning battle since Charles Darwin's voyage on the Beagle, some of its most vocal opponents are kicking and screaming in the southern United States.Tennessee and Louisiana both allow public schools to teach creationism as part of a science curriculum, while Texas' "Responsive Ed" charter schools suck up $82 million in tax dollars per year while actively teaching against evolution. These policies took root following the publication of The Fundamentals, beginning in 1925 with the infamous Scopes "monkey trial" and continuing through today.   There you have it, Bible Believing Christians are standing in the way of the GOVERMENTS INDOCTRINATION PROGRAM IN OUR SCHOOLS!
Rejecting Science
While understanding our origins is a crucial part of anyone's worldview, denial of evolution is neither the only nor the largest threat posed by fundamentalists. Climate change, the monster that rears new and ever-uglier heads each year, is also firmly denounced. A 2008 Pew Research Center survey showed that only 34% of Caucasian Evangelical Protestants believe climate change is a significant problem, lower than any other demographic surveyed.
This is far more baffling than the anti-evolution bias. Nowhere in the Bible is there any mention of climate change—it simply wasn't a problem when the Bible was written. So why are so many Protestants unwilling to believe in humanity's effect on our planet?  Oh, we believe in humanities effect on the planet.  We also KNOW that there are no answers with man.  GOD is the only answer for the problems that face us.  They all have spiritual roots!! Once we turn to GOD HE is well able to solve them!  It is the fact that Scientists WANT TO BE GOD, that is the root of their problem.  CHRISTIANS WILL NOT BOW THEIR KNEES AND WORSHP SCIENCE.
One reason is that statistics are misleading. It is, in fact, mainly conservatives who stand to benefit from climate denial. Since the majority of Evangelical Protestants are also Republican, the lines and numbers blur. But there is also an element of reflexive negation involved. Following from the morals of their progenitors, modern fundamentalists are fighting imagined demons tooth and nail.  
THAT IS INSANE, so this person is saying that Christians care so little about their fellow man that they would deny pending doom just to gain political position?  Spoken out their hatred for God's people.  This person either does not know what Bible Believers are all about or is just spouting stupidity and hoping the world will believe their outright lies.  We are battling Demons alright, and the world should be able to recognize them by now.  They are wreaking havoc everywhere.  
The best way they can come up with to fend off perceived attacks on their faith is to teach their children that the faith is absolute, that no contradicting evidence can be considered. This is the real threat of America's extremism, and it is leaking over religious boundaries and into the public consciousness. In 2014, an Ipsos Mori survey found that fully 54% of Americans are "tired of the fuss that is being made over the environment." Combined with the above numbers on evolution, a picture begins to emerge of consistent and comprehensive rejection of the information provided by science.
TRUTH IS ABSOLUTE.  IT is not "relative".  There is not your truth, and my truth.   THERE IS ONLY GOD's TRUTH.  I understand that offends those who like to write their own reality.  BUT THE TRUTH STANDS and WILL STAND FOREVER.  IT IS THE ONLY THING THAT WILL STAND.  EVERYTHING ELSE WILL FALL AWAY.
Whether climate-deniers and creationists call themselves Protestants, Catholics, atheists or Jains, they exhibit precisely the same symptoms evidenced by the authors of The Fundamentals 100 years ago. Rebellion against scientific knowledge is common throughout history. It's difficult to accept new truths, especially when they contradict entrenched beliefs. When science says the Earth is 4 billion years old, those whose worldview absolutely depends on a younger Earth will be all the more ready to distrust any other information turned up by the suspect discipline.
"The thing that hath been, it is that which shall be; and that which is done is that which shall be done: and there is no new thing under the sun."  Ecclesiastes 1:9
Education, then, is the reason radical Christians pose such a threat to the future of the United States. It is also the reason for the similarities between radical Christianity and radical Islam. The aim of all cults is to indoctrinate children.  (That is why the elite practice MKUltra mind control on their own children.) Who better to carry a torch than one who has burned with conviction since they knew how to think?  
Oh no He Did not call Followers of Christ a CULT!!   In TRUTH, this statement just once again reveals the truth about SCIENCE.  They want to take the rearing of the CHILDREN GOD GAVE TO US, because they KNOW that the best way to instill lasting convictions in a person is to do so when they are very young.   God gave the responsibility for training children to the PARENTS HE SELECTED FOR THEM.  Parents are the ONLY ONES who have the RIGHT to teach their young, or select the educators that will teach them.  IN TRUTH the PARENTS are the ones that GOD intended to teach the CHILDREN.  
Fundamental Christianity is no different, and its methods of indoctrination are well-established: home-schooling children to minimize exposure to foreign ideas; fostering guilt and shame for thoughts or actions outside the scope of the dogma; and denouncing everyone outside the sect, thus shutting the child in a closed mental loop with no means of escape.
Christians homeschool their children to protect them from the insanity that goes on in schools today. 
TRUE FOLLOWERS OF CHRIST AND BIBLE BELIEVERS DO NOT FOSTER SHAME OR GUILT ON ANYONE!! PARENTS have a responsibility to GOD to protect young children.  Until they reach the age of accountability.  GOD knows that young children are extremely helpless and vulnerable and easy prey for those who would do them harm.  GOD does not want robots or people who have no choice but to follow orders.  He has a heaven full of Angels who MUST OBEY.  God wants people who CHOOSE HIM.  When they come to an age of Accountability, they ALL have plenty of opportunity to make other choices.  God will allow their faith to be tested, so that HE can  prove them.  EVIL people want to get a hold of our children before they are capable of making choices for themselves. They want to get a hold of them before they are even able to process their experiences and the feelings they invoke in order to communicate them.  
What we have to fear most from this infectious form of extremism isn't bombs and terrorist plots. Rather, it's the failure to educate a generation about the threats bearing down upon them. The irony is palpable: In the one generation where the end times are literally nigh, those who have cried wolf so many times refuse to see the predator prowling the edges of the flock.  Oh you are so wrong… we see you!!
This grave error has at its root the same rot that lies at the core of so many of the United States' problems: the fatal flaw of the closed mind.  You have got to be kidding!! SO LAUGHABLE.  Sadly the American public is so open minded the brains are empty!!  They buy the lies hook, line and sinker.  Or they have for many years.  What upsets the lying liberals is that PEOPLE ARE WAKING UP!! FUNDAMENTALISTS CHRISTIANS CONTINUE LABOR TO REVEAL THE TRUTH AND THE WORLD IS HAVING THEIR EYES OPENED!  The world stands to face a calamitous few decades no matter what happens. If America's fundamentalists do not open their minds to the evidence in front of them, the future will be all the bleaker for it.  LIBERALS and UNBELIEVERS don't have to worry about US, WE ARE SAFE IN GOD's HANDS AND WE KNOW IT.  YES, CALAMITY IS UPON US, what you fail to understand is that it is coming for YOU…  THOSE WHO BELIEVE THE WORD OF GOD and LIVE BY IT, will not suffer the coming judgement.  
The views expressed in this article are the author's own and do not necessarily reflect Fair Observer's editorial policy.
Photo Credit: Rachata Sinthopachakul / A. Katz / Shutterstock.com
spacer
PRIVACY AND SECURITY FANATIC
By Ms. Smith, CSO | APR 3, 2011 6:39 PM PST
An 18-year veteran in law enforcement warned to beware of Homeland Security training that is being pushed to local law enforcement. "
You might be a Domestic Terrorist If

" you believe in civil liberties, or if you actually believe in your Constitutional rights. Sadly, this is NOT a joke.
We've all heard the "You might be a Redneck If" jokes, but in this series "You might be a Domestic Terrorist If" you believe in civil liberties, or if you actually believe in your Constitutional rights. Sadly, this is not a joke. You might also be a terrorist if you have ever expressed concerns of Big Brother. Are you a Christian who has ever discussed the anti-Christ, the apocalypse, or even mentioned the book of Revelation? Guess what, according to DHS then you too qualify as a potential domestic terrorist.
An 18-year veteran in law enforcement warned to beware of Homeland Security training that is being pushed to local law enforcement. James Wesley Rawles recently posted on AxXiom for Liberty some very disturbing trends in law enforcement training. He reports a shift in focus in the last 18 years from local community to a "federally dominated model of complete social control" coming out of, not surprisingly, Homeland Security. More specifically, the long-reaching DHS arms of TSA and FEMA have been pushed heavily in the last two years to local law enforcement.
Rawles notes that regardless to training session topics, the courses shift to domestic terrorist warnings in the community. That is not abnormal, but the wide scope of what our government describes as having the most potential to be domestic terrorists is highly alarming.
Rawles writes that the following are characteristics that qualifies a person as a potential domestic terrorist:
  Expressions of libertarian philosophies (

statements, bumper stickers

)
  Survivalist literature (fictional books such as "Patriots" and "One Second After" are mentioned by name)
  Self-sufficiency (stockpiling food, ammo, hand tools, medical supplies)
  Fear of economic collapse (buying gold and barter items)
  Religious views concerning the book of Revelation (apocalypse, anti-Christ)
  Expressed fears of Big Brother or big government
  Homeschooling
  Declarations of Constitutional rights and civil liberties
  Belief in a New World Order conspiracy
People engaged in the above activities or mind-set may be considered "extremists" or "militia groups" that exist in our communities and are "hiding in plain sight, ready to attack."
We've looked before at suspicious activity reports (SAR database) and fusion centers that keep info on supposedly "suspicious" people, keeping watchlists that can be accessed by local law enforcement and other government agencies. Domestic surveillance seems out of control and ACLU's Policy Counsel on National Security, Immigration and Privacy, Mike German, has said as much:
"The most disturbing thing we've uncovered is the scope of domestic intelligence activities taking place today. Domestic spying is now being done by a host of federal agencies (FBI, DOD, DHS, DNI) as well as state and local law enforcement and even private companies. Too often this spying targets political activity and religious practices. We've documented intelligence activities targeting or obstructing First Amendment-protected activity in 33 states and DC."
I'm sure none of us want terrorists in our country. Although there may be domestic terrorists inside the USA, why don't we actually hear about these groups? Could it be that all the warnings of how there are such high risks for terrorism inside the U.S. might be because there are these utterly ridiculous lists of what qualifies as potential terrorists?
I strongly disagree that We the People of the USA, the land of free, are a wildly dangerous group. In fact, I don't think terrorists are lurking everywhere in America, waiting to attack. I believe, it is because we love America that we talk about and write about the worrisome facts of our great country becoming the land of surveillance and distrust, the place where neighbors are encouraged to report neighbors, and where local law enforcement is being told to be on the lookout for terrorists lurking all over their communities.
Follow me on Twitter @PrivacyFanatic
space
REMEMBER THAT OBUMA, WHO HATES AMERICA AND THE GOD OF THE BIBLE was in office from 2009 to 2017.  PAY ATTENTION TO THE CHANGES THAT OCCURED DURING THAT TIMEFRAME.  AMERICA HAS BEEN COMPLETELY TURNED UPSDIE DOWN FROM THAT TIME FORWARD.
spacer
A little before midnight on Saturday, a crowd of around 700 gathered in an old industrial warehouse a few blocks from the Detroit River for what they'd been told was the "largest public satanic ceremony in history." Most of them professed to be adherents of Satanism, that loosely organized squad of the occult that defines itself as a religious group. Others came simply because they were curious. After all, Satanists exist in the popular psyche as those who casually sacrifice goats and impregnate Mia Farrow with Lucifer's child; if this ceremony was indeed unprecedentedly big, who knew what could be in store?
The reality of the event — and of the contemporary Satanic movement at large — was tamer, and, if the Facebook pictures speak the truth, harmlessly festive: a cross between an underground rave and a meticulously planned Halloween party. They were there to publicly unveil a colossal bronze statue of Baphomet, the goat-headed wraith who, after centuries of various appropriations, is now the totem of contemporary Satanism. The pentagram, that familiar logo of both orthodox Satanists and disaffected teens, originated as a rough outline of Baphomet's head.
The statue itself is impressive: almost nine feet tall, and weighing in at around a ton. The horned idol sits on a throne adorned with a pentagram, but it is the idol's wings, and not his chair, that curiously evoke the Iron Throne from a certain celebrated HBO fantasy series. He has the jarring horns of a virile ram but the biceps of a guy who lifts four or five times a week. His legs, which are crossed, end not in feet but in hooves. It might seem more menacing if not for the two bronze-statue children standing on either side of him — a girl on his left; a boy on his right; both are looking up at him earnestly.
"Baphomet contains binary elements symbolizing a reconciliation of opposites, emblematic of the willingness to embrace, and even celebrate differences," Jex Blackmore, who organized the unveiling, told TIME late Sunday night. In a sense, the statue is a stress test of American plurality: at what point does religious freedom make the people uncomfortable?
spacer
Times Square Chronicles

April 2016

.
In ancient times,
child sacrifice and bisexual orgies were common practices at the altars of Baal,
and now we are putting up a monument of worship
(to that entity).
The Temple of Baal, the 50 foot arch that stood in Palmyra, Syriawill be resurrected in Times Square and in London's Trafalgar Square and they will be the first of many. The organization behind this is the Institute of Digital Archaeology, which is a joint venture between Harvard University, the University of Oxford and Dubai's Museum of the Future. This is part of UNESCO's World Heritage Week in April and are intended "as a gesture of defiance," standing 48 feet high and 23 feet wide. In August 2015, this temple was destroyed by ISIS. In ancient times, child sacrifice and bisexual orgies were common practices at the altars of Baal, and now we are putting up a monument of worship. This news comes as most of the world celebrates Easter.
Adults would gather around the altar of Baal.Infants would then be burned alive as a sacrificial offering to the deity. Amid this carnage men and women would engage in bisexual orgies. The ritual was intended to produce economic prosperity by prompting Baal to bring rain for the fertility of "mother earth."
Sounds disturbing to me that we would allow this to happen when terrorists look for reasons to attack.
President Barack Hussein Obama
For Immediate Release
September 10, 2014
EXCERPTS ONLY PRESENTED HERE to read the full statement click the title link above.
 At this moment, the greatest threats come from the Middle East and North Africa, where radical groups exploit grievances for their own gain.  And one of those groups is ISIL — which calls itself the "Islamic State."
In a region that has known so much bloodshed, these terrorists are unique in their brutality.  They execute captured prisoners.  They kill children.  They enslave, rape, and force women into marriage.  They threatened a religious minority with genocide.

So ISIL poses a threat to the people of Iraq and Syria, and the broader Middle East — including American citizens, personnel and facilities.  If left unchecked, these terrorists could pose a growing threat beyond that region, including to the United States.  While we have not yet detected specific plotting against our homeland, ISIL leaders have threatened America and our allies.
Concern about cyberattacks, world economy also widespread
REPORT 
AUGUST 1, 2017
EXCERPTS ONLY POSTED HERE find the full article with a great deal more information by clicking the title link above.
People around the globe identify ISIS and climate change as the leading threats to national security

, according to a new Pew Research Center survey. The survey asked about eight possible threats. While the level and focus of concern varies by region and country, ISIS and climate change clearly emerge as the most frequently cited security risks across the 38 countries polled.

ISIS is named as the top threat in a total of 18 countries surveyed – mostly concentrated in Europe, the Middle East, Asia and the United States. A substantial number of these countries have endured deadly terrorist attacks claimed by the Islamic militant group.

In Europe and U.S., ISIS is seen as a major threat

Across 10 European nations, the U.S., Canada and Russia, majorities in most countries name ISIS as a serious threat to their countries. This includes a median of 74% across the European countries who say that ISIS is a major threat to their nation. The same number in the U.S. (74%) name ISIS as a top threat to their country. Relative to the other threats tested, people are especially worried about the Islamic State group in France (88%), Italy (85%) and Russia (58%).

These are among the major findings of a Pew Research Center survey conducted among 41,953 respondents in 38 countries that was conducted from Feb. 16 to May 8, 2017.
116th CONGRESS
1st Session
To authorize dedicated domestic terrorism offices within the Department of Homeland Security, the Department of Justice, and the Federal Bureau of Investigation to analyze and monitor domestic terrorist activity and require the Federal Government to take steps to prevent domestic terrorism.
IN THE SENATE OF THE UNITED STATES
SECTION 1. SHORT TITLE.
This Act may be cited as the "Domestic Terrorism Prevention Act of 2019".
SEC. 2. FINDINGS.
Congress finds the following: 
(1) White supremacists and other far-right-wing extremists are the most significant domestic terrorism threat facing the United States.
Christian leaders in Jerusalem say never have Israeli attackers felt more emboldened than under the far-right ruling coalition.
Published On 9 Apr 2023 
EXCERPTS ONLY PRESENTED HERE to read the full statement click the title link above.
Hostility by fundamentalist Jews towards Jerusalem's Christian community is not new,
and it is not just Armenian Christians who suffer from it.
Priests of all denominations describe being spat at for years.
But since Israel's new government – the most right wing and religious in its history – came to power, incidents against Christians in Jerusalem have reportedly become more violent and common. At the beginning of the year, 30 Christian graves at the Protestant Mount Zion Cemetery were desecrated. In the Armenian Quarter, vandals spray-painted "Death to Arabs, Christians and Armenians," on the walls.
At the Church of the Flagellation, someone attacked a statue of Jesus with a hammer. Last month, an Israeli came to the Church of Gethsemane during Sunday religious services and tried to attack the priest with an iron bar. Being spat and shouted at by Israelis has become, for some Christians, "a daily occurrence".
Ideologically, the primary source for this targeting of Christians and their holy sites comes from the education of certain ultra-religious Jewish groups, according to community and church leaders. Most attacks come from a small minority of teenage yeshiva students, they say.
"Their mind is obsessed with the 'Messianic syndrome'. They want to take over the whole land," said Greek Orthodox Patriarch Theophilos III of Jerusalem. "When you see young people, 15 or 16 years old, and they do all sorts of things and they're not afraid, someone is behind it."
The targeting of Christian symbols – especially the cross, with harassers often calling Christians "pagans" or "idol worshippers" – isn't new either, but never have the attackers felt more emboldened than under the new government. After a recent spitting incident, an argument ensued, and the settler flashed his gun at the Christians. As a friend of theirs put it, the message was clear: "I can do anything I want and claim self-defence."
"The minister of national security is a lawyer who used to defend extremist Jews attacking Christian and other sites," said one Armenian youth who says they were attacked in January, referring to Itamar Ben-Gvir. "What do you expect when the highest-ranking official in the equation is the most extremist?"
This comes as the Israeli government continues to seek to transform Christian sites at the Mount of Olives into a national park — which church officials say will strip their rights as owners of these sites and hand them over to settler interests.
Church statements are growing more direct, at times fiercely critical of the government. "What we call the status quo, the balance between the different [communities] … now is not any more respected," declared Pierbattista Pizzaballa, the Latin patriarch of Jerusalem.
Church leaders describe a situation where religious issues are becoming more politicised, while political issues are driven more intensely by religious zealotry. "These people want to change the political conflict in Jerusalem into a religious one where nobody is a winner except extremists," said Bishop Younan of the Lutheran Church.
In the wider context of government efforts to Judaise Jerusalem, a solidarity of "others" is likewise reinforced. "Christians, Muslims, Arabs, Armenians – they include us in one package," said Dzernian.
For Immediate Release
U.S. Attorney's Office, Middle District of Georgia
Temple Israel Hosts Federal Government-Sponsored Event on Antisemitism in MDGA
COLUMBUS, Ga. – The U.S. Attorney's Office for the Middle District of Georgia, the Department of Justice's (DOJ) Civil Rights Division, the FBI, the Columbus Police Department (CPD) and the Anti-Defamation League (ADL) joined with Temple Israel in Columbus to discuss the rise of antisemitism in the nation and ways for citizens to safely and effectively respond to and report antisemitic activity. The program was developed by the U.S. Attorney's Office, in part, due to antisemitic literature being distributed in Columbus neighborhoods in the recent past.
Hosted by Temple Israel on Sunday, April 30, U.S. Attorney Peter D. Leary kicked off the three-hour program entitled, "Combating Antisemitism: A Legal Perspective." He was joined by the Civil Rights Coordinators for the Middle District of Georgia, Assistant U.S. Attorneys Lance Simon and Hannah Couch. Panel discussions were led by DOJ's Civil Rights Division Deputy Chief Barbara Bosserman; FBI-Columbus Supervisory Special Resident Agent Richard Bilson; Columbus Police Department Lt. Jeff Bridges; ADL (Anti-Defamation League) Southern Division Sr. Associate Director for Jewish Community Outreach Eric Ross; and ADL Center on Extremism Associate Investigative Researcher Katie McCarthy.
TRUTH SOUNDS LIKE HATE TO (((THOSE))) WHO HATE TRUTH!
Another stellar documentary by Ted Pike     4 years, 3 months ago
First published at 04:42 UTC on June 15th, 2022.
 22351 subscribers
Despite its reputation as a well oiled and effective public relations organization, many consider the Anti-Defamation League of B'nai B'rith (ADL) to be one of the most dangerous organizations in the world. With a reported average annual budget of a little bit over 48-million dollars, the ADL has often used its considerable clout and connections to silence any voices who dare to stand against their lobbying tactics or approval of thought repression.
In reality, the Anti-Defamation League is an organization that supports Jewish ethnic and religious supremacy, and relentlessly "defames" anyone who dares to point out its own hypocrisy. While supposedly opposing ethnic segregation and ethnic superiority, the ADL supports Israel and international Zionism which promotes not a vision of a "multi-cultural," "multi-ethnic" Israel, but of a "Jewish state." That state is openly dedicated to the advancement of the Jewish religion, culture, and even the genetic preservation of the Jewish people. This is, of course, the very opposite of the policies it proposes for our American nation.
Jewish Marxist regimes around the Globe have been responsible for a greater number of deaths than any other political ideal or movement in the history of mankind, the death toll totals more than 94 million. In Europe alone Jewish Bolsheviks murdered more than 66 million Europeans. – "Without Jews there would never have been Bolshevism. For a Jew nothing is more insulting than the truth. THE BLOODTHIRSTY JEWISH TERRORISTS HAVE MURDERED SIXTY SIX MILLION in Russia from 1918 to 1957." ~ Aleksandr Solzhenitsyn, Nobel Peace Prize Winner and Patriot
This short video delivers the shocking truth. "The Marxist Murderers" presents a truly unique insight into Jewish Marxist history.  5 years, 2 months ago
"It makes sense that this timely gathering of federal prosecutors, law enforcement and stakeholders to discuss the rise of antisemitism and how best to combat it as a community should occur at Temple Israel, one of the first Jewish congregations in Georgia," said U.S. Attorney Peter Leary. "Antisemitism is a growing threat to both the safety of our Jewish citizens and the United States, undermining the very foundation upon which our nation was built. My hope is that more communities in the Middle District of Georgia will join in this discussion, as we work together to defeat hatred and the violence it creates."
Now of course they are not going to tell you how Bible Believers across our nation support Israel and God's People. The support pouring into Isarel from Christias in the USA comes in all forms, money, food, clothing, medical supplies, medical services, physicians, surgeries, and of course prayer and spiritual blessings.  GOD's people love the Holy Land and God's people everywhere.  Some of the agencies that send support are: Christians United for Israel, International Fellowship of Christians and Jews,  One for Israel, Jewish National Fund, Jewish Voice Miniseries, Hagee Ministries, The Joshua Fund.  There are many more groups, churches, organizations and individuals, too many to mention here, that love and support the people of the BIBLE. 
Despite Crises at Home, U.S. Jewish Charities Keep sending money to Israel.
The Jewish Federations of North America 

May 18, 2020 — 

And in Ethiopia, about 8,000 people waiting to immigrate to Israel are getting emergency food packages and extra soap to halt the spread of COVID 19.
As Israel increasingly relies on US evangelicals for support
Brookings Institution

May 26, 2021 — 

Shibley Telhami analyzes survey data showing younger American evangelicals being less supportive of the U.S. leaning towards Israel over the …
Evangelical Christians flock to Republicans over support for Israel.
The Guardian 

Mar 6, 2023 — 

Trump's ambassador to Israel, David Friedman, said that evangelical Christians "support Israel with much greater fervour and devotion than many …
U.S. Jews and Christians Give Billions to Israel
Chronicle of Philanthropy

Apr 21, 2023 — 

The money goes mainly to Jewish religious institutions, higher education, hospitals and medical research centers, and Christian causes.
"Of all the forms of religious and ethnic hatred, anti-Semitism is one of the oldest and most persistent, and it is on the rise," said Assistant Attorney General Kristen Clarke.  "The Justice Department continues to use all resources at its disposal to hold accountable people who engage in unlawful, bias-motivated acts of hate, including acts of anti-Semitism. In addition to our prosecutions of those who commit hate crimes against Jewish individuals and houses of worship, we are bringing together the Justice Department, local law enforcement and community leaders through our United Against Hate program, to strengthen our overall efforts to combat hate crimes and prevent hate incidents. Our communities, schools, workplaces and religious institutions are all safer when we stand unified in the fight against hate."
Meanwhile this generation is the most hate filled, vicious, violent and intolerant generation America has ever seen.  
"We feel privileged to host such a prestigious panel, the Jewish communities and its allies to discuss the realities of antisemitism and the dangers it poses to our city, state and the entire country," said Terrie Potts, Temple Israel's President. "It's encouraging to see the extent to which law enforcement resources are being used to fight this and other forms of hate against all people."
"Antisemitic incidents have reached an all-time high in this country, and Georgia is no exception. In this state, we saw a 63% increase in incidents from 2021 to 2022, and numbers that nearly quadrupled since 2020," said Eytan Davidson, ADL Southeast Regional Director. "It's incumbent upon us all to combat hate together, and the coming-together that we see at events like this is exactly what we all need to make the world a better, more inclusive and safer place."
"The FBI is the lead investigative agency for criminal violations of federal civil rights statutes", said Keri Farley, Special Agent in Charge of FBI Atlanta. "We are proud to work closely with our partners throughout Georgia communities to combat antisemitism, even when federal charges are not able to be pursued. If you have been a victim of a hate crime, the FBI wants to help. Call 1-800-CALL-FBI (225-5324) or visit tips.fbi.gov to report."
"The Columbus Police Department appreciates any opportunity we have to meet with members of our community to discuss, teach and learn about concerns and issues. We commend Temple Israel's leaders and congregates for their proactiveness in addressing the issues they're experiencing in terms of antisemitism. We want to send a clear message that hate has no place in our community, and we will continue to do everything we can to help ensure citizens of all faiths and backgrounds have the peace, safety and security they deserve. This gathering and discussion is very much needed because it takes all of us to combat the issue of antisemitism and hatred in our community and the nation as a whole," said Lt. Jeff Bridges with the Columbus Police Department.
More than 50 people were present for the panel discussions and dialogue, with speakers addressing many topics including the increase in antisemitic incidents, current examples of antisemitic extremism in the District and beyond, law enforcement's response to such acts, suggested security measures and the Department's record in prosecuting antisemitic hate crimes.
Updated May 2, 2023
BY ADMIN · PUBLISHED  · UPDATED 
TradCatKnight – WE HAVE MOVED!GET TO TRADCATKNIGHT.ORG!
"And I beheld, and heard the voice of one eagle flying through the midst of heaven,
saying with a loud voice: Woe, woe, woe to the inhabitants of the earth….
[Apocalypse (Revelation) 8:13]
Friday,
July 15, 2016
Jewish Noahide Laws Passed by Congress Are For Beheading Of Christians
The Vatic Project
At some point, we are all, as a nation going to have to address the blatant treason we are seeing right before our eyes and do something about it.  If our elected officials will not uphold their obligation to enforce the laws of this nation, then it falls back onto us who originally created this government, to do exactly that.    These Khazars are the same ones that killed 63 million Christians when they took over Russia, installed communism, and then killed off the Christian church that had to go underground.
There is a time when such decisions must be made and that is why the powers that be have tried so very hard to collect our guns, since that is where the opposition comes in.   Time to do some heavy lifting in the "thinking/pondering" dept and make up our minds once and for all.   We can try one more election to see if anything changes, otherwise, we are all that is left to bring sanity back to this nation.  You read and decide.
Jewish Noahide Laws Passed by Congress Are For Beheading Of Christians
By Long Bobby, Date Hookup.com,  March 18, 2012
Few Americans have ever heard of the Guillotine Death by Noahide Laws that PASSED CONGRESS in 1991 and signed into Law and was Approved March 20, 1991 by President of the U. S., George Bush Sr.

AMERICA'S GUILLOTINES AND FEMA'S COFFINS 
First published at 19:45 UTC on December 27th, 2021.
To keep this simple the Laws that are now apart of the American Legal system say that if your have any other faith than the Talmud's counterfeit Kaballa or break any of the 7 Noahide Laws and one person says that you have done so, you can have your head cut off!
Taken from www.AmericanHolocaustComing.blogspot.com
"Because the NOAHIDE LAWS forbid the free exercise of religion (especially Christianity) in America, and respect on religion over another (JUDAISM over all other religions) they clearly violate the First Amendment Establishment Clause.
THEREFORE, as long as the US CONSTITUION remains in force, they CANNOT ACTIVATE THE NOAHIDE LAWS AND ENFORCE THEM IN AMERICA AT THIS TIME!
However, WHEN the CONSTITUTION IS ABOLISHED through the declaration of NATIONAL EMERGENCY, MARTIAL LAW, THEN you will see the NOAHIDE LAWS activated and the enforcers (which are the military, foreign and domestic) and their guillotines brought out in full force.
THEN the NWO forces and their Jewish supporters will activate the NOAHIDE LAWS, will round up Christians ALREADY ON THE SECRET GOVERNMENT LISTS, and demand that they either RENOUNCE THIER FAITH IN JESUS CHRIST, and conform to their NOAHIDE LAWS, or BE EXECUTED with the guillotines."
It is as simple as that and already spoken of prophetically in Revelation 20:4.
The NOAHIDE LAWS legislation was written by the Orthodox Jewish organization based in Brooklyn, NY. They presented them to George Bush SR (Mr. NWO himself) to sign into leglslation.
Mr. "ILLUMINATI BLOODLINE" Bush knew exactly what he was doing, knew WHO would be primarily targeted, and what would happen to Christians in America as a result.
ALL NWO adherents, Jew and Gentile alike, hate the Christians in America (and worldwide) with a passion, as former adherents admitted to me personally.
They KNOW the Christians in the America are the GREATEST DETERRENT to their realization of a NEW WORLD ORDER agenda!
These Noahide Laws state that Gentiles/Christians must conform to their 7 NOAHIDE LAWS supposed given by God to Noah for GENTILES after the flood. (This is stated nowhere in the Bible, however.)
The penalty for breaking THREE of these NOAHIDE LAWS is CAPITOL PUNISHMENT by BEHEADING. Two of those Jewish laws attack Fundamental Christian beliefs directly:
Prohibition against "BLASPEHMY AGAINST GOD" and "IDOLATRY." Judaism teaches that Christian faith in Jesus Christ VIOLATES BOTH.
Jesus Christ was ordered EXECUTED by the Jewish Pharisees for declaring he WAS THE SON OF GOD after His arrest. They called His admission "BLASPHEMY" and sentenced Him to death.
And now the Jews in America seek to use their Noahide Laws to discriminate against and finally execute CHRISTIANS for THEIR "blasphemy" of calling Jesus "The Son of God" and worshipping Him as GOD WITH US, "Emmanuel." Jewish writers of this legislation even mandate CAPITOL PUNISHMENT BY BEHEADING for those who violate 3 of their 7 Noahide laws!
This is FORCED RELIGIOUS CONVERSION AT THE THREAT OF DEATH! Is this a NEW INQUISITION and new DARK AGES coming to "AMERIKA"???
What if JEWS IN AMERICA were given the mandate to renounce their Judaism and CONVERT TO CHRISTIANITY, or be BEHEADED!!!
Can you imagine the public outcry then???
So WHERE is the American/Christian outrage and outcry in this hour? THIS LEGISLATION HAS ALREADY BEEN PASSED AND THE GUILLOTINES ARE HERE!
OUR OWN MILITARY (and foreign also) are training even NOW to operate them on US under martial law!
WHOSE tax dollars pay for their training? WHOSE tax dollars paid for the guillotines to be imported/manufactured?
Americans should be outraged and in protest across the nation, especially in Washington DC, over the NOAHIDE LAWS and their total violation of everything America has ever stood for regarding religious freedoms!
BUT BECAUSE OF OUR CONSTITUTION AND THE FIRST AMENDMENT ESTABLISHMENT CLAUSE, they CANNOT activate the NOAHIDE LAWS IN AMERICA YET!
AMERICANS HAVE BUT A SHORT TIME TO PROTEST AND DEMAND THE NOAHIDE LAWS BE RESCINDED AND ABOLISHED NOW!
Otherwise, when MARTIAL LAW IS DECLARED,and the Constitution abolished, THEN you will witness with your own eyes the unveiling and public display of these modern military guillotines, and the US and foreign troops training (in FORT LEWIS, FORT BRAGG, FORT HOOD and elsewhere)to operate them on AMERICAN violaters of these outrageous, discriminatory and strictly Jewish religion-based laws.
THEREFORE, THE JEWS WHO SUPPORT THE NOAHIDE LAWS AND ADVOCATE FORCED CONVERSION OF CHRISTIANS/GENTILES, CANNOT WAIT FOR MARTIAL LAW TO TRANSPIRE.
For then and ONLY then can their NOAHIDE LAWS be fully activated in AMERICA.
The enemies of the American Constitution and Christianity in America, and our religious and all other freedoms, cannot wait for the planned government black ops to take place, nullifying everything promised in the Constitution to us.
So NOW you KNOW WHEN the NOAHIDE LAWS and the horrific modern military GUILLOTINES to enforce them will come into full force in America."
 Related:
http://tradcatknight.blogspot.com/2016/02/5-examples-of-demonic-and-beheadings.html
http://tradcatknight.blogspot.com/2016/06/noahide-novus-ordo-and-power-behind-it.h
spacer


This year, a center for a One World Religion will open in Abu Dhabi in the United Arab Emirates (UAE). The Abrahamic Family House will consist of a mosque, church, synagogue, and educational center.  The purpose as described by its founders, is to be "a beacon of mutual understanding, harmonious coexistence, and peace among people of faith and goodwill. Through its design, it captures the values shared between Judaism, Christianity, and Islam, and serves as a powerful platform for inspiring and nurturing understanding and acceptance between people of goodwill."  The Noahide Law is the underlying, universal belief system which must be followed by all!
The vision for the Abrahamic Family House originated after the signing of the Document on Human Fraternity by Pope Francis and Grand Imam Ahmed Al-Tayeb in February 2019. The founder's document continues, "This landmark will be a place for learning, dialogue, and worship – open to all and a true reflection of the UAE's belief in tolerance and hospitality. Within each of the houses of worship, visitors will have the opportunity to learn about religious services, listen to holy scripture, and experience sacred rituals."
Sounds harmonious and peaceful — right?  Not so fast! Following are some of the underlying facts:
Although the UAE constitution guarantees freedom of religion, 

Sharia Law which is strictly followed, prohibits a Muslim to convert to another religion.

  Many Muslim clerics believe that

coverts (apostates) should be killed. 

Teaching that Jesus is the Son of God and the only God is considered an insult to Allah or the Prophet Muhammad and offenders can be subject to imprisonment for more than five years and fined up to half a million dollars.

The UAE has adapted a U.N. resolution, prohibiting teachings against Islam, including Biblical teachings, which is considered offensive

. Biblical Truth and doctrine is the loser here!
THE JEWISH AND  WORLD NEW ORDER?
by Robert Jurjevich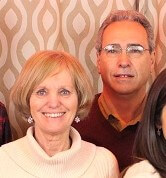 Our Bridge partners, the American—Dutch couple, Robert and Sandrina Jurjevich,  have for several decades been living and serving the Lord in the Muslim section of the capital city of Sarajevo, Bosnia.
To learn more about their them and their ministry, go to:
https://www.bridgeinternational.org/category/bosnia/
Isaac Newton once said, 'If I have seen further, it is by standing on the shoulders of giants."
Rabbi Judah Alkalai (1798 – 1878), born in Sarajevo, Bosnia and Hercegovina, throughout his life prophetically spoke, wrote and worked toward the re-establishment of the land of Israel. He was the rabbi of Simon Loeb Herzl and Jakov Herzl, respectively the grandfather and father of Theodor Herzl, the founder of modern-day Zionism and the 'Visionary of the State of Israel'. Theodor Herzl stood upon the shoulders of Rabbi Alkalai and saw the restoration of Israel.
The political world order was mainly framed according to the strength and ambitions of various kingdoms and empires. Yet all would change with the assassination in Sarajevo of the heir to the Austro-Hungarian throne, Archduke Frans Ferdinand, on June 28, 1914. The centuries old imperial world order crashed and there emerged the rise of nationalistic statehood. The prophetic seed that Rabbi Alkalai of Sarajevo had begun planting nearly a century beforehand, broke through the bloody soil of WWI and it seemed that the establishment of Jewish statehood was within reach. Yet the spirit of imperialism was not defeated, and it reorganized itself to not only prevent the rebirth of Israel, but to try and exterminate its children during the holocaust of WWII. The prophetic seed of Jewish nationalism seemingly was dead, yet with resurrection power the dream became a reality on May 14, 1948, with the declaration of Jewish statehood – Israel was once again a nation.
The League of Nations was created after WWI, yet it could not maintain peace in the world. At the end of WWII, the United Nations was formed for the same purpose yet has also failed like its predecessor. The present Russian-Ukrainian conflict again exposes the weakness of the UN structure and threatens to draw the nations into WWIII, possibly even into nuclear exchanges. Once again, the world order is shaken to its core and exposed to coming drastic changes. Amid much turmoil, the Gospel of Yeshua (Jesus) as the Messiah continues to be increasingly heard and received both within Israel and the nations.
Will the United Nations be able to continue in its present form and structure, or will it be supplanted by a new international order? If so, from where does that promise of world peace arise from? Over the last 20 years, a movement has begun to emerge within Israel whose aim is to replace even the political usage of the United Nations and to create a uniformed spiritual platform that all peoples, regardless of their religious differences, can be identified and unified by together within a new world order. This 'new' world order is a globalism based on 'old' Biblical yet universally accepted concepts.
In October 2004, a rabbinic organization was formed to be the transitional phase toward re-establishing the Sanhedrin (www.thesanhedrin.org) – the Jewish religious ruling body based on the Mosaic Law that aims to replace through its 70 Nations initiative, not just the Knesset (the legislative branch of Israeli government), but the UN itself to establish world peace  www.theseventynations.org.   The benefits for Israel are the rebuilding of the Jewish temple in Jerusalem, the reinstatement of the Jewish priesthood with the animal sacrifices, and the replacement of a secularized government with the Sanhedrin. The benefit for the non-Jewish nations (Gentiles) is a recognition by the Sanhedrin for 'righteous' status based not upon the Mosaic Law but upon the Noahide Law (www.noahideworldcenter.org).
What is the Noahide Law? Alleged basic laws of God given to Noah, which applies to all mankind, to all nations – except to Israel, which is given the higher standard of Torah (Law of Moses). There are seven principles which, if a non-Jew will pledge themselves to, the Sanhedrin will declare him as a 'righteous son of Noah', meaning Righteous Gentile:
Do not worship idols

Do not blasphemy God

Do not murder

Do not commit adultery

Do not steal

Do not eat flesh torn from a living animal

Submit oneself to courts of justice (Sanhedrin)
The preparations for this modern-day Sanhedrin fortunately has no authority presently in Israel.  He would have the ability to declare any non-Jew giving allegiance to the Noahide Law to be declared 'righteous' before God; likewise, any non-Jew not giving allegiance to the Noahide Law would be declared 'unrighteous' and face the judgment of death by the Sanhedrin. For Jewish people, the standard for 'righteousness' is strict compliance to the Mosaic Law (temple worship with priesthood and sacrifices) once it can be fully reinstated. Messianic Jews (Jewish believers in Jesus the Messiah) would be declared 'unrighteous' and face death.
The Noahide movement has gained momentum over the last few decades. Every US president since Ronald Reagan has signed a declaration of US recognition of the Noahide Law. This 'new' Sanhedrin movement has established a synagogue beneath the Western Wall in Jerusalem to where foreign leaders can come to sign onto the Noahide Law. The Abrahamic Family House project, which is a complex built in Abu Dhabi housing a synagogue, mosque, and church (www.forhumanfraternity.org) is evidence of the growing focus on removing religious barriers to create a uniform religious identity. Noahide religious centers and fellowships have increased and begun networking together worldwide.
As one who loves Jesus and loves the Jewish people, my heart cries out for an outpouring of God's Spirit and blessing upon Israel and the nations. At the same time my heart breaks because of the rise of deception, division, destruction, and death (the four horsemen of Revelation 6:1-8) among the nations. We must stay alert, as watchmen upon the wall, standing in the gap through our prayerful intercession for Jerusalem, Israel, and the nations.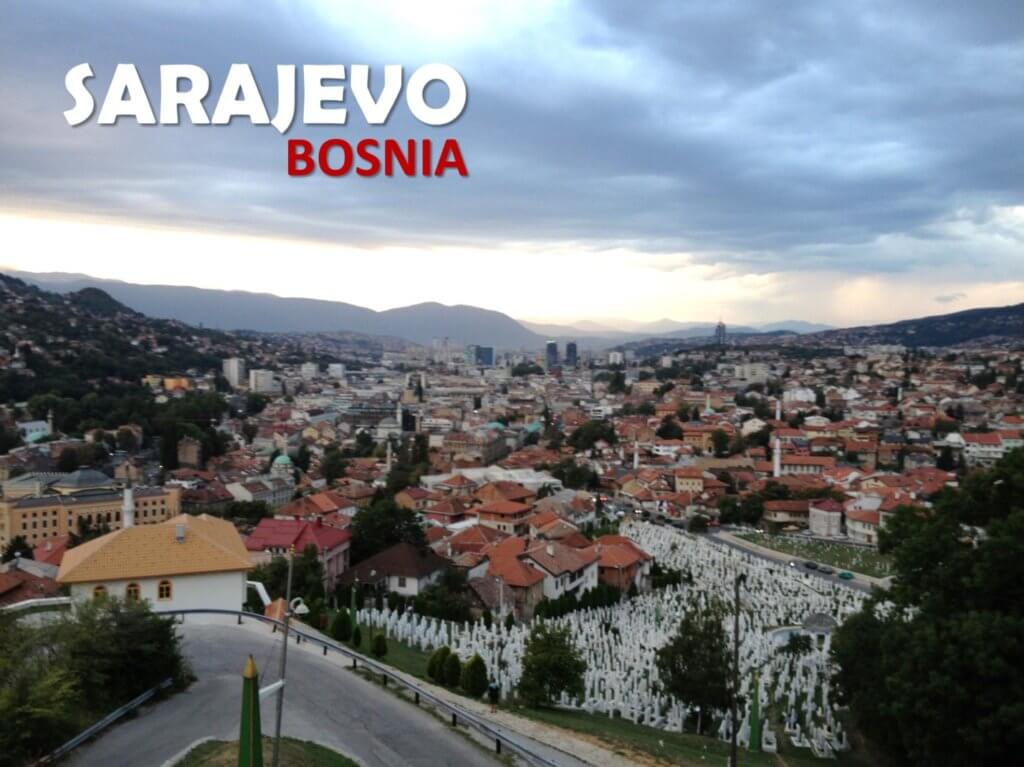 From R.K.'s Corner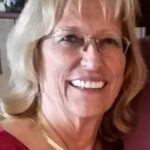 We are at war!  No, here I am not referring to the current war incited by Russia in Ukraine, but a far larger, world wide war.   It is an ideological, economic, cultural and spiritual war waged by a global elite of the rich and powerful against Western civilization which fostered prosperity, individual freedom and liberty via the democratic process built on the Judeo-Christian world view. The bulwark which stands as a protection of freedom against tyranny is the Truth, anchored in the moral principles of the Bible.   Today, we see a full assault against  the cornerstone of Biblical faith – Jesus Christ and the Triune God!  The Christian faith must be eradicated for the new Global Reset to take place.
Lack of space here makes it possible to only give a brief introduction to some of the aspects of tyranny which are emerging in a perfect synchronism for the elite to endeavor controlling all human activities, their thoughts and faith, as well as the world's resources.  Please do your own research and ask the Lord where you fit into the ranks of this battle.
The World Economic Forum and the Great Reset
This month, 2000 individuals from among the richest and most influential people in the world will be gathering at the WEF—World Economic Forum's Annual Meeting in Davos, Switzerland. Klaus Schwab, its Founder and Executive Chairman is the architect of the ideology that the world is entering a Fourth Industrial Revolution (4IR) requiring a "Great Reset." 
This "New World Order" requires a fundamental revolution in governance of the world's population "For the Better Good." Instead of individual countries governed by democratically elected leaders, "Stakeholder Capitalism" will effectively redefine human beings, not as citizens— free individuals or members of living communities—but rather as secondary participants in a business whose profitability is the only aim in a global, borderless world. At the center of this new governance is WEF, a self selected global coalition of hand-picked and unelected individuals from multinational corporations, governments and civil society organizations whose duty is not to serve the public, but to impose the rule of the 1% on that public with as little interference as possible. The end goal is Global Fascist Totalitarianism,  and their tools are many:
1  The new technologies of 4IR rolled out via 5G enable new forms of surveillance to gain full control over all human activities and thoughts: Transhumanism via artificial intelligence, smart tattoos, implanted microchips, biological computing,  custom designed organisms
Covid-19 with its worldwide draconian measures was a special gift—a dress rehearsal for what is to come.
The new Abrahamic Family House —a One World religion without God!
Climate Change—

rule the masses with controlling regulations and fear of future!

Equity and Gender—

redefinition of the basic structures of the Judeo-Christian family unit:

husband, wife, children.  Redefinition of what is a human being — what is a man, what is a woman. Dividing the population by redefining the value of a human being based on skin color, rather than his or her character.
Marxist Fascism—dividing the population in two groups: The Oppressor and the Oppressed based on skin color.
HOW ARE WE, THEN— TO LIVE?
Let us not fear, but stand firm in our faith and convictions, follow the Lord and obey His Word, and be encouraged by scripture verse  in James 12:1 Blessed is the one who perseveres under trial because, having stood the test, that person will receive the crown of life that the Lord has promised to those who love him.
spacer