The following information ought to make you shudder.   I don't think there are very many Americans that are fully aware of the reality of China's Control over our nation.  There is so much more to the story than I can fit into this post.  I have no doubt that I am pushing the limits of most people's attention span already.  But, this is information that you NEED TO KNOW.
In this particular post, you will find very little of my input.  I think that the information you will see laid out before you will speak volumes.  Follow through to the end.  Stay with it.  It is eye-opening.
If you haven't seen these articles on my webpage, check them out:
2028 – Part 2 – THE END of the UN in 2020? What will REPLACE IT?
Chinese Police Establishing Presence in the USA? Are they hoisting the "Red" Flag?
11/3 – Day of the DEAD – ENTER THE DRAGON!
Welcome to the Future – China the MODEL Government
CHINA INVASION? Has TRUMP been making secret strategic moves to save the USA?

How much land do foreigners own in the United States?
UPDATE: A Chinese-owned slaughterhouse in America is now being sued for negligence that enabled the spread of COVID-19 among their workforce.
At the time of this report, roughly 27.3 million acres of American land is currently held in the hands of foreign corporations. Much of that land is owned by America's economic rivals in China. To put this scale in perspective, that amount of land is equal to roughly the entire state of Ohio. It's almost four times the state of Massachusetts, more than three times the state of Maryland, and approaching twice as much as the state of West Virginia.

But for the visual readers out there, here's a graphic.

America Is Exploited Like A Third World Colony

Brazilians target our beef and meatpackers, Chinese chase our hogs, and Canadians await with ax-in-hand to chop our forests in future logging endeavors. In a sense, we're exploited like a third world colony. And we let it happen.

In just one sale taking place in 2013, a Chinese conglomerate purchased 146,000 acres of prime US farmland. All together, commercial land held by foreigners is worth over $52 billion, but to make matters worse, these businesses enjoy subsidies just like any other American owned enterprise. They also receive bailouts and emergency protection in instances like the current nationwide quarantine. In 2018, JBS, a Brazilian-owned meatpacking company, received $5 million in bailouts from the Trump Administration's agricultural bill. JBS is a corrupt corporation which was prosecuted by the Brazilian government after they were caught bribing meat inspectors to ignore the sale of spoiled and sub-standard meat.

At one point, American cattle breeders cried out for help from the Trump administration, begging them to block the sale of one of the world's largest beef packing corporations. The sale of the National Beef Packing Company was allowed to go through, despite a statement from Marco Rubio (the stalwart defender of free trade, of all people) citing the risks to our nation's food supply. Is this the America First people voted for?

If you look at individual states, things become even more alarming. A full 15% of Maine's agricultural land is owned by foreigners—in this case Canadians purchasing large swaths of forest for logging endeavors (forestry and logging is part of the agriculture sector). If you look at particular sectors of the meat industry, things don't get any better either. Earlier it was mentioned that one particular sale to China granted them 146,000 acres of American farmland. What was left out of that description was the primary focus of the deal: Smithfield Foods.
"CHINA CAME INTO POSSESSION OF 1 OUT OF EVERY 4 PIGS RAISED IN THE UNITED STATES"
How China acquired some of our best farmland and largest factories:

With that purchase of Smithfield Foods, China not only bought the biggest slaughterhouse in America (and the world), but also came into possession of one out of every four pigs raised in the United States—a significant market share of our meat industry at a time when shortages are foremost on the minds of every citizen. China, the worlds single-largest consumer of pork, can proudly boast that one out of every two pigs raised on the planet ends up on a Chinese dinner table.

Some logical people—the non-political folks with too much commonsense to destroy a country—might view this as a national security risk. And they'd be correct. China, on the other hand, views the purchase of foreign agricultural land as a national security mandate. Their twelfth five-year plan, issued in 2011, ordered all Chinese businesses to begin purchasing as much foreign agricultural land as possible. At that time, China's holdings in America were worth roughly $81 million. By 2012, that number had grown tenfold, and they were steadily climbing to $1 billion in holdings. The deal for Smithfield in 2013 added another $480 million to their holdings—that's the dollar value for the land only, when accounting for the warehouses and factories that went with it, another $6 billion in value can be factored in.

The sale of America's breadbasket has been largely (and shamefully) facilitated by Republicans in Congress. In the sale of Smithfield Foods, Republican Senator Pat Roberts openly mocked his colleagues on both sides of the aisle for raising questions about national security. Tag-teaming with Larry Pope, then-CEO of Smithfield, the two convinced the legislature that there was nothing to fear.

"These are not Russian communists," Pope said, "they like Americans." Senator Roberts responded, his voice dripping with sarcasm, "did you realize you were the victim of a Chinese communist plot? And the control of your company would somehow allow China to control the pork industry?"

Pope used that moment to get the senators to laugh. And then, he lied. He claimed that Shuanghui, the Chinese firm now known as the WH Group, was not controlled by the Chinese government. The reality was far different than the tale Pope spun. In fact, Wan Long, the firm's chairman, was a member of the National People's Congress. He's a true fanatic, and as a youth he was a Mao foot soldier.

Now here's the killer part: Pope was asked why he couldn't simply sell American pork to Chinese markets. His response? The Chinese would never allow an American company to take a stake in their pork business. Yet here was the head of America's largest pork producer, standing before our legislature, attempting to hand the business over to the Chinese. The irony was lost on his audience.

As for Senator Roberts, his motivations were simple. As a senator from one of the nation's largest producers of livestock feed, the expansion of the pork industry—whether by the hand of an American or a foreigner—benefited the interest groups supporting his reelection campaign. It's worth noting that Roberts has been put in charge of the Senate Agriculture Committee.

These foreign land holdings carry with them a wide array of consequences—both economic and environmental. The former is quite easily understood, particularly under the current conditions wherein Americans are rightfully concerned about ongoing meat shortages (a large percentage of our meat industry, too, is now owned by foreign enterprises). The latter should also be easily understood: how can we count on foreigners, with no stock in the future of our country, to be good stewards of our land? Doubts in their competency on this measure are particularly valid when we consider how poorly nations such as China have managed their own resources.

Before wrapping up with some possible policy suggestions, a quick dive into foreign non-commercial real estate holdings might be worthwhile. China purchased $13.4 billion worth of residential properties between April 2018 and March 2019. All together, foreigners purchased 183,000 residential properties during that time frame. Between the same months in the previous year, China purchased a little more than double that dollar value.

But it isn't just China. Indian nationals purchased $6.9 billion, Mexicans $2.3 billion, and Canadians $8 billion—all between 2018 and 2019. One out of five of these foreign nationals made purchases in Florida—that's where 42% of Canadian purchases took place. One in three Chinese buyers bought homes in California. And Indian and Mexican buyers favored Texas as their residence away from home.

So what are the alternative solutions?

Well, for one thing, China has a particularly crafty way of handling foreign investment. In almost all cases, from McDonald's to Disney, companies are forced to enter into partnership arrangements where a Chinese enterprise is the majority owner. Often these breakdowns come out to a 51/49 split. A similar path forward is worth considering. But it isn't the only option.

Six states currently have laws that restrict or prohibit the sale of farmland to foreigners: Hawaii, Iowa, Minnesota, Mississippi, North Dakota, and Oklahoma. A federal law blanketing all 50 states with this sort of protective regulation would at least insulated one of our most critical resources.

Then, there's a third path forward, we can force foreign investment to be governed by lease agreements—setting the terms for temporary custody with a reasonable expiration date of no more than 20 years, with strict regulatory oversight for foreign-run businesses to prevent mismanagement.

There's certainly other arrangements that could be considered. But we have to do something.
spacer
The U.S. government is borrowing

$3 trillion in the second quarter this year, an eye-popping number with unknown implications for the future of the economy. With so much government spending in response to the coronavirus, we started to wonder, which countries actually own the most U.S. debt?

Japan holds more U.S. debt than any other country in the world at $1,271.7B, or 18.67% of the total.

China used to own the most debt but is now in second place

at $1,081.6B or 15.88%.

No other country besides Japan and China holds more than 6% of total foreign-held debt. The U.K. owns the third most in the world at just $395.3B or 5.8% of the total.

Foreign countries control only about 30% of the entire national debt. American investors, the Federal Reserve and other parts of the U.S. government own the rest.

We collected the figures for our visualization from the U.S. Department of the Treasury as of March 2020, the latest month for complete numbers. We wanted to see which countries hold the most debt both in overall terms and a percentage of the whole. We also grouped countries from the same continents together. In turns out, there are two heavyweights in Japan and China, followed by dozens of other countries holding much smaller levels of U.S. debt.

Top Ten Foreign Holders of U.S. Debt

1. Japan: $1,271.7B




2. China: $1,081.6B




3. U.K.: $395.3B




4. Ireland: $271.5B




5. Brazil: $264.4B

6. Luxembourg: $246.1B




7. Hong Kong: $245.3B




8. Switzerland: $244.6B




9. Cayman Islands: $207.2B




10. Belgium: $206.1B

The most obvious takeaway is that Japan and China both account for the largest share of U.S. debt in our visual. According to the month-by-month figures from the Treasury, Japan surpassed China as the largest foreign holder of American debt in May 2019. Taken together, Japan and China account for $2,353.3B or 34.55% of American debt owned by foreign countries. In other words, two countries alone control more than a third of the foreign market for American debt.

But there are also a variety of other interesting nuggets about foreign holders of U.S. debt in our visualization. A number of European countries own a lot of debt, including the U.K. ($395.3B), Ireland ($271.5B) and Luxembourg ($246.1B). These countries don't inspire the same kind of doom and gloom in the American media imagination as Japan and China. The Cayman Islands also deserve special mention because they own a surprising amount, $207.2B or 3.04% of all foreign holders. Perhaps that is due to American investors holding assets offshore but still looking for the security of government bonds.

Foreign holders of U.S. debt will have no shortage of opportunities to buy more of it. The U.S. national debt has been on an upward trajectory for several years. In fact, the recent coronavirus spending will up the deficit this year to $3.7T, pushing the national debt to new heights. There's one big and important caveat to keep in mind when considering who owns the U.S. debt. The grand total amount of debt in our visualization only comes out to $6.8T. But smart observers know that the total U.S. debt is about $25.7T. What accounts for the difference? American investors, the Federal Reserve and other parts of the U.S. government actually own about 70% of the entire national debt. Foreign countries would need to buy trillions of more in U.S. debt before they'd control even half of the total.
In 2019, the highest international student populations in the US by their nation of origin were:
China, with 369,548 students
India, with 202,014 students
South Korea, with 52,250 students
Saudi Arabia, with 37,080 students

Canada, with 26,122 students
spacer
Asian Americans are avid entrepreneurs. According to the U.S. Census Bureau's most recent report Survey of Business Owners, there are currently 1.9 million businesses owned by Asian Americans. Between 2007 and 2012, the number of Asian-owned businesses grew by 23.8%. In contrast, the total number of all U.S. firms increased only by 2%, from 27.1 million to 27.6 million.

What's more, Asian-owned small businesses are inherently successful, earning the highest sales receipt of any ethnic group, with combined sales of $708 billion and average sales of $359,000 per business. Such outstanding growth rate and business success has led to the creation of different small-business related services and tools.

Digging Deeper into the Growth

The Asian-American entrepreneurial regional landscape is highly concentrated, with 52% of the businesses located in California (32%), New York (12%) and Texas (8%).

In all U.S. regions, the same five industries – professional, scientific & technical; retail trade; healthcare & social assistance; accommodations & food services; and other services – make up the largest percentage of Asian-owned businesses.

Currently in the U.S., about 3.6 million people are employees at Asian-owned businesses.  The majority are small business: 90% of them are employed at companies with fewer than 500 employees, and 75% at companies with fewer than 100 employees.

Asian American Women: High Levels of Entrepreneurship & Job Creation

As much as 39% of all Asian American women identify themselves as entrepreneurs, owning the majority of Asian-owned businesses. In fact, more than half (53%) of all minority women-owned companies are Asian-owned!

Over 50% of all minority women-owned firms are Asian-owned

The Obstacles

Despite the impressive growth rate and success, Asian Americans face similar challenges and obstacles to other small business owners, e.g. trade policies and economic uncertainty. However, some of the experiences are unique to Asian Americans:

Language barriers: While about 68% of the Asian Americans speak English, 75% of them prefer to speak their native language. With such a language preference, they have to overcome challenges while trying to navigate complex systems to grow their business, such as marketing know-how, government regulations, taxation, insurance, healthcare and any legal issues.

High-quality worker shortages: About 77% of Asian-American small-business owners say they are struggling to attract quality employees. Such talent shortage has caused the owners to spend more on job training, increase wages, curb company growth expectations and lower job qualifications. Most of them believe this eventually will hurt the long-term future of their companies.

Access to funding and capital:  Asian immigrants who are foreign-born and new to country simply do not have the required credit history to obtain credit lines or startup loans. Most of them end up using personal saving to start their businesses. Small-business banking professionals can be the knowledgeable resource and trusted advisor by helping them to improve cash flow and build up the company.

Takeaway 

An entrepreneurial newcomer mindset – exemplified by an ethic of self-reliance, innovation and resilience – is evident among Asian-Americans. They represent opportunities for business service providers. Knowing these challenges, business service providers and marketers should take time to understand their unique needs and cultural sensibilities in order to building relationships with them.

Sources: The Survey of Business Owners, U.S. Census Bureau 2012; Asian American Women Digitally Fluent With An Intercultural Mindset, Nielsen's Diverse Intelligence Series 2017; Asian Americans: Culturally Diverse and Expanding Their Footprint, Nielsen's Asian American Consumer Report 2016 
spacer
Between 2002 and 2016, Chinese state-owned or state-linked companies acquired more than $120 billion worth of assets in 40 states across the U.S.
Updated: July 7, 2020 – 11:15am
U.S. lawmakers are seeking how to address growing American supply chain concerns amid the global coronavirus pandemic. In addition to most consumer goods and electronics, China reportedly manufactures "more than 90% of U.S. antibiotics, vitamin C, ibuprofen and hydrocortisone, as well as 70% of acetaminophen," among other crucial drugs imported by the U.S.

Sen. Rick Scott (R-Fla.) has become one of the most vocal critics of the Chinese Communist Party and has urged a boycott of goods made in China. "We have to pass a law: Stop buying anything from Communist China," Scott said in a recent interview. "Nothing. Don't buy any products from them."

However, a boycott of goods made in China would do little to address growing Chinese influence over American interests achieved via investments, mergers, and acquisitions. Between 2002 and 2016, Chinese state-owned or state-linked companies acquired more than $120 billion worth of assets in 40 states across the U.S. Just 15 Chinese entities (sovereign wealth funds, state-owned corporations, or state-linked private sector firms) accounted for 60% of this activity. In 2016 alone, more than 50 of these Chinese acquisitions exceeded $50 million. Several Chinese takeover deals exceeded $1 billion.

Here are 20 Chinese investments and buyouts that have consequences for American consumers (and potentially 2020 election voters):

1. Reddit — China's Tencent Invested $150 Million in 2019

Online social forum Reddit

(majority-owned by Conde Nast publishing) received $150 million in funding from China's Tencent. The investment is

"an odd pairing between one of the architects of China's Great Firewall of censorship and one of America's most lawless free-speech forums,"

wrote TechCrunch's Josh Constine. Reddit has since placed the most popular pro-Trump subreddit, The Donald, in "quarantine," where it effectively ceased all activities.

2. TikTok — Viral video platform owned by Chinese company valued at over $100 billion

China's ByteDance created TikTok in September 2016 and launched the millennial-friendly social network on the iOS and Android app stores in 2017.

In October 2018, TikTok became the most downloaded app in the U.S.

— the first Chinese app to do so — and ranked among the 10 most-downloaded apps in the last decade (with the likes of Facebook, Twitter and Instagram). TikTok users were recently

praised by Rep. Alexandria Ocasio-Cortez (D-N.Y.) for helping to disrupt a Trump campaign event in Tulsa, Okla.

3. Universal Music Group — Tencent bought 10% of UMG in December 2019 for $3.4 billion

China's Tencent bought a major stake in the California-based "Big Three" record company for a whopping $3.4 billion.

UMG owns the rights to most of the world's most popular artists, including

Taylor Swift, Lady Gaga, Ariana Grande, Post Malone, Billie Eilish, Queen and The Beatles

(among thousands of other worldwide global music stars).

4. Warner Music — Tencent recently (June 12) completed its purchase of a significant stake in another one of the "Big Three" record labels for $200 million

This year, Tencent bought 10% of Warner's publicly available shares (or 1.6% of the entire company) for $200 million, with the option to double the purchase for the same price.

5. Riot Games — Tencent purchased 93% of Riot in 2011 for $400 million

Riot Games produces the world's most popular PC game: League of Legends (LoL). In 2015, Tencent bought the remaining 7% for an undisclosed sum.

When Riot Games would not cooperate with Tencent's demand to make a mobile LoL platform, Tencent cloned the software and produced their own version of the game.

Tencent also owns 40% of Epic Games (creator of "Fortnite," which pulled in $2.4 billion in 2018,

making it the world's most profitable game),

11.5% of Bluehole (PlayerUnknown's "Battlegrounds"), and significant chunks of Activision Blizzard ("World of Warcraft"), Ubisoft ("Assassin's Creed" and "Far Cry"), and even distributes the infamous "Candy Crush Saga," among other popular games in the U.S.

6. AMC Theaters bought out by Wanda Group in 2012 for $2.6 billion

In 2012, China's most Hollywood-focused M&A machine, Dalian Wanda, bought the popular movie theater chain AMC Entertainment Holdings for $2.6 billion. AMC was founded in Missouri more than a century ago and has 300 locations across the United States.

Now owned by China, AMC was hit hard by the COVID-19 pandemic and has said that a bankruptcy filing is "likely."

Other American movie theaters and movie studios have received heavy investment from the Chinese as well, including Dick Clark, Carmike and Starplex Cinemas (all invested in heavily by Dalian Wanda), Dick Cook (CITIC), Studio 8 (Fosun), and Steven Spielberg's Amblin Partners (undisclosed investment from Alibaba as part of $300 million group funding round).

7. Legendary Entertainment Group Inc — Dalian Wanda Group purchased the major Hollywood studio for $3.5 billion in 2016

The takeover by Dalian Wanda in 2016 for $3.5 billion was the largest Hollywood-China deal to date.

As the Wall Street Journal reported, the deal "significantly expands Wanda's presence in the global entertainment business, as it now owns one of the largest independent movie companies in Hollywood."
China's influence became apparent when Legendary Entertainment began planning to make more films in China, including a series of Godzilla films and a Chinese co-production starring Matt Damon titled "The Great Wall."

8. Smithfield Foods — Bought out by China's WH Group (formerly the Shuanghui Group or "Shineway") for $4.7 billion in 2013

Virginia-based Smithfield Foods owns a variety of household names, including Nathan's Famous Hot Dogs, Cook's hams, Farmland, and Healthy Ones. Smithfield is the world's largest hog farmer and pork processor, and its products are sold in approximately a dozen countries.

At the time, Shuanghui's deal with Smithfield was the largest takeover of a U.S. company by a Chinese buyer.

Notably, COVID-19 tore through Smithfield's American processing plants leading to worker shortfalls and concerns that there may be a meat shortage in the U.S.

9. GE Appliances — China's Qingdao Haier Co. Ltd. purchased General Electric's appliances unit for $5.6 billion in 2016

Haier chairman Zhang Ruimin (also a party delegate to the 19th congress of the Chinese Communist Party)

plans to connect Chinese software with as many American households as possible,

telling the South China Morning Post: "Imagine by touching the screen on your fridge, you can buy things from online shops … By using apps on your cellphone, you can check which laundry room close to you has washing machines available."

With its purchase, Haier reportedly l

aid off more than 12,000 GE personnel

and now

owns approximately 15% of the U.S. appliance market.

10. Ingram Micro — HNA Group bought California-based IT company Ingram Micro in 2016 for $6 billion

11. Airbnb, Inc. — China Investment Corporation (CIC) invested $100 million in 2017

The Chinese Communist Party's sovereign wealth fund (CIC) snapped up roughly 10% of Airbnb's $1 billion funding round in March 2017. The deal, according to Sky News, underlined "the strategic importance to technology groups such as Airbnb of making strong inroads into the Chinese market."

12. Brooklyn Nets (and their arena, the Barclays Center) — Bought by Alibaba co-founder Joseph Tsai in record-setting $2.35 billion deal

The NBA has been criticized for its cozy ties with China. Perhaps no NBA franchise has cozier ties than the Brooklyn Nets, whose CEO David Levy resigned just two months after the team and their stadium were bought out by Alibaba billionaire Joseph Tsai.

The New York Times reported that Tsai's buyout was the biggest takeover of an American sports franchise in history.

Tsai has drawn criticism for praising the Chinese Communist Party and casting aspersions on the Hong Kong protests.

13. Ironman Triathlons — China's Dalian Wanda bought 100% of the athletics company in 2015 for $650 million

Wanda, China's largest real estate developer, bought the Florida-based company, which boasts approximately 250,000 registered athletes and hosts 200 events in 27 countries.

14. Nobel Learning Communities — China-based Primavera Capital backed the Spring Education Group (SEG) buyout of Nobel Learning Communities in 2018

Founded in 1984 and based in West Chester, Pa., Nobel Learning had 190 schools in 19 states with approximately 25,000 students across the U.S. at the time of the Chinese investment.

15. Lexmark International Inc. — A consortium of Chinese investors led by Beijing-based Apex Technology Co. Ltd. completed the $3.6 billion takeover of Lexmark in late 2016

16. Strategic Hotels & Resorts, Inc. — China's Anbang Insurance Group Co. Ltd. bought this U.S.-based luxury hotel group in 2016 for $5.5 billion from Blackstone Group LP

17. Motorola Mobility — China-based Lenovo Group Ltd. purchased the American cell phone manufacturer for approximately $2.91 billion in 2014

China's Lenovo — already one of the largest computer manufacturers in the world — bought the U.S.-based Motorola cell phone company from Google for nearly $3 billion, which helped the Chinese tech company become one of the

world's largest mobile phone manufacturers.

18. International Business Machines Corp. division (IBM's x86 Server Business) — China's Lenovo Group Ltd. bought the computer server hardware division from IBM for $2.1 billion in 2014

As Reuter's reported at the time, the deal gave "the Chinese tech firm the firepower to win business clients from U.S. rivals."

"In the large and medium enterprise space we can now fully leverage IBM technology to compete with brands like HP and Dell," announced Lenovo's CEO Yang Yuanqing.

Lenovo had previously purchased IBM's personal computer business for $1.75 billion in 2004, making it the world's third-largest manufacturer of personal computers.
By August 2014,

Obama's CFIUS

(Committee on Foreign Investment in the United States)

had approved the Lenovo takeover of IBM's x86 division.

19. Waldorf Astoria New York (Hilton Worldwide Holdings Inc) — Anbang Insurance Group purchased the iconic hotel in 2014 for $1.95 billion, setting a record price for a U.S. hotel takeover.

20. Henniges Automotive — Purchased by the Chinese Communist Party's state-owned Aviation Industry Corp. of China (AVIC) for approximately $800 million in 2015

As investigative author Peter Schweizer reported in his book "Secret Empires": "AVIC sits at the heart of the Chinese military industrial complex. In September 2015, when

AVIC bought 51% of American precision parts

manufacturer Henniges, the other 49% was purchased by the Biden-and-Kerry-linked BHR."

The Henniges deal with AVIC received CFIUS approval from the Obama-Biden administration (including the John Kerry State Department) in 2015.

The China state-owned (or state-linked) billion-dollar takeovers and multimillion-dollar investments listed above represent just a small fraction of the total funds pouring into the U.S. from China. Chinese energy companies have also taken control of numerous oil and gas and clean energy assets across the U.S.

But buying out American companies is not the only way China exerts its influence in the United States. Chinese entities often partner with American firms on real estate developments, technology initiatives, manufacturing projects, and other deals that lead to increased financial ties without China taking a direct ownership stake.

American companies, particularly ones with complex supply chains and significant international sales operations, often set up manufacturing operations in China to capitalize on low labor costs and lax worker protections. For example, a recent analysis found that at least eight U.S. companies — Abercrombie & Fitch, Amazon, Apple, FILA, General Motors, Google, Nike, and Ralph Lauren — benefit "from China's enslavement of Muslim minorities."
Spacer
China has slowly been buying big in America, dominating the global supply chain in an array of industries
The coronavirus pandemic may have shed light on China's influence in America over the supply chain, including life-saving medicines, technology and equipment.

But some analysts believe the ongoing crisis lays bare the inroads China has made on U.S. soil.

The American Security Institute recently released a report and launched a campaign, featuring a billboard in Times Square, to draw further attention to the extensive array of sectors the Chinese government and its partners have invested into. But, exactly how much does the nation own?

Medicine:

China produces 97 percent of U.S. antibiotics and about 80 percent of active pharmaceutical ingredients used in American drugs, giving the Chinese Communist Party absolute control of potentially life-saving medicine. For example, Chinese pharmaceutical companies supply 70 percent of the world's acetaminophen, commonly used in Tylenol.

Food:

In 2017, the United States imported $4.6 billion in agricultural goods from China, which is also responsible for much of the global supply of soy and pea proteins that are found in nutritional supplements and synthetic meats. A Chinese firm has also purchased Smithfield, the world's largest pork processor and hog producer.

(Smithfield said in a later statement pertaining to their ownership structure that they are "a U.S. company that provides more than 40,000 American jobs and partners with thousands of American farmers. The company was founded in Smithfield, Virginia, in 1936 and was acquired by Hong Kong-based WH Group in 2013. WH Group is a publicly-traded company with shareholders around the world. Anyone anywhere can purchase shares of WH Group on the Hong Kong Stock Exchange. WH Group's shareholders include many large U.S.-based financial institutions."

Education:

The Chinese government's theft of intellectual property has been an open secret for decades. More recently, U.S. authorities have discovered China is funding American university researchers, who don't always disclose those contributions.

US PHARMACEUTICAL INDUSTRY AIMS TO WREST SOME DRUG PRODUCTION BACK FROM CHINA

Technology:

The manufacturing of smartphones and other household items is heavily reliant on China, which controls most of the rare earth minerals that make those items work. Additionally, China is seeking to build 5G networks in the United States and other Western countries, which could potentially feed personal information and sensitive data to the Chinese Communist Party.

Media:

Chinese firms have bought AMC Entertainment, Legendary Entertainment, and other media companies. Control of 8,000-plus of American theater screens and other media platforms allows China to project "soft power" and block unflattering depictions of the Chinese government from being presented, both in terms of creative production and mass distribution.

Citing the nonpartisan economic think-tank Paulson Institute, the American Security Institute report underscores that "Chinese firms and investors own a controlling majority in nearly 2,400 U.S. companies."

These include: AMC Entertainment (entertainment), Cirrus Wind Energy (energy), Complete Genomics (health care), First International Oil (energy), G.E. Appliances (technology), IBM—P.C. division (technology), Legendary Entertainment Group (entertainment), Motorola Mobility (technology), Nexteer Automotive (automotive), Riot Games (entertainment), Smithfield Foods (food), Teledyne Continental Motors and Mattituck Services (aerospace), Terex Corp. (machinery), Triple H Coal (mining), Zonare Medical Systems (health care).

"Under China's Communist Party dictatorship, private companies are forced to bend to the government's will," the report states.

"A recently passed law in China requires companies to share data with Chinese communist spy agencies if requested. [U]nder Xi Jinping, the Communist party has returned to being the ultimate authority in business," writes The Guardian. And Human Rights Watch has written that China is an 'existential threat' to human rights."

And while the U.S. grants China permission to buy its companies, China does not allow U.S. companies to operate the same way on their soil.

"The first priority is to reclaim our critical supply chains so that we can become self-secure instead of reliant on the Chinese government," Will Coggin, managing director of the American Security Institute, told Fox News.

The extent of Chinese investment in recent years has also raised red flags around U.S. national security, particularly in the realm of rare earth minerals. These are especially vital not only for high-technology products such as smartphones and electric vehicles but for U.S. frontline weapons including the F-35 fighter, which requires 920 pounds of rare earth minerals.

"In 2017, the United States produced zero rare earth minerals. China, on the other hand, accounted for more than 80 percent of the world's supply," the report stated.

SWINE FLU STRAIN WITH 'HUMAN PANDEMIC POTENTIAL' FOUND IN MORE CHINESE PIGS, SCIENTISTS SAY

However, the full extent of the Chinese investment as it stands in the U.S. today is far from transparent.

"The Chinese have a strong foothold here in the U.S., and Chinese firms have access to what seems like infinite government lending, and because the country's goal of world dominance is ingrained into the minds of their business leaders," explained Paul Murad, president of Nevada-based real estate firm Metroplex. "It means our U.S. directors have a hard task on their hands when it comes to negotiation."

Milos Maricic, an international affairs expert and World Economic Forum contributor, concurred that while China owns close to $150 billion in U.S. companies – not particularly huge in comparison to the U.S. economy – there is a lot about the available figure that we simply do not know.

"The number is very difficult to gauge correctly due to complicated ownership structures that the Chinese sometimes employ. It could be bigger," he surmised.

Some U.S. lawmakers are pushing back amid the coronavirus fallout, which ignited an initial panic over concerns of critical medical shortages and Beijing's threats to withhold the needed goods.

In late May, the Senate unanimously passed the bipartisan Holding Foreign Companies Accountable Act in a bid to force foreign companies – with China at the likely forefront – to adhere to U.S. securities law, and compel some to be removed from American stock exchanges. The bill, which is yet to move through the House, would necessitate that "an issuer must make this certification if the Public Company Accounting Oversight Board is unable to audit specified reports because the issuer has retained a foreign public accounting firm not subject to inspection by the board.

CLICK HERE TO GET THE FOX NEWS APP

More than 200 foreign firms – mostly Chinese with a combined market capitalization of almost $2 trillion – are said to not be meeting this standard; so their stocks are traded, but U.S. investors have limited insight into what is going on internally with the companies. Subsequently, China and other international players would be obligated to accede to an audit that can be reviewed by the nonprofit Public Company Accounting Oversight Board, which oversees audits of all U.S. companies that endeavor to raise money in public markets.

"Chinese companies have been carrying out unchecked reverse mergers for years now, and the media (influence) has been going under the radar for years now," Murad added. "Under President Trump, the U.S. was the first to recognize their nonstop deceits, and now the rest of the world has a clearer pict
spacer
Chinese financial interests have acquired more than $140 billion of assets in the U.S. economy since 2002. Less than twenty Chinese government entities (sovereign wealth funds and state-owned enterprises) and government-connected private sectors firms account for over 60 percent of this activity. Since 2002, major transactions have been recorded in 40 states and in 2017, they were in sectors increasingly aligned with China's industrial policy priorities as compared to 2016.
To make publicly available information about the footprint of Chinese investment in the United States, Public Citizen maintains a database of each transaction of $50 million or more backed by public records covering 2002 to 2017. With our downloadable dataset, for each deal, you can view (and sort by) the year, sector, location, investment type (greenfield or acquisition), investing entity, target (for acquisitions only) and deal value.
Public Citizen uses media reports, regulatory  filings, company reports, press releases and other sources to develop a bottom-up, transactions-based approach that complements balance-of-payments data on investments as this database allows for a disaggregation of the data in different ways.
Policy Context: Public Citizen data shows China has recycled more than $140 billion in U.S. trade surplus money into acquisition of strategic U.S. assets. The Trump administration was expected to announce new restrictions on Chinese investment on June 30 to follow on the "Section 301" tariffs aiming at unfair trade practices and technology transfer. As even critics of Trump's trade tactics warn, the Chinese government's "China 2025" plan to dominate industries of the future using acquisitions, subsidies, mercantilist trade policies, and cybertheft is a serious threat. Such investments are crucial to China's state-led industrial strategy and are part of a multi-pronged effort to gain competitive advantage in key sectors.
Investment from China in the United States, 2002-2017: A Downloadable Dataset
View/Download Full Data: Excel
Methodological Notes: The database includes U.S. investments made by entities based in mainland China at a minimum value threshold of $50 million. Only completed transactions are represented here; unlike some other China investment databases that rely on press reports of deals being announced, we list only those investments that came to fruition. Thus transactions still pending at the end of 2017 are not included in the database. For acquisitions, we do not list investments that resulted in less than 10% of the target having been acquired as these are not considered foreign direct investment, by definition. Greenfield projects are added only when there is evidence that the project has broken ground. The location of the investment deal identifies where the new facility has been built or of the headquarters of the U.S. entity being acquired, not where the business is registered as the latter may be selected for tax purposes. Industry categories are customized groupings of codes according to Made in China 2025 sectors and are based on the main activity of the acquired company or the new facility established. Transaction values are not listed for a number of entries in the database because if that information is not publicly disclosed, we do not attempt to estimate the value as is the practice of some other China investment databases.
18 out of Top 20 Chinese Investors in U.S. Are Connected to the Chinese Government & Account for Over 60 Percent of Total Chinese Investment Dollars in U.S. Since 2002

A majority of Chinese investments in the United States either come from government controlled entities (e.g. the sovereign wealth fund China Investment Corporation (CIC), Sinopec, CNOOC) and government agencies (e.g. SAFE) OR the top Chinese conglomerates with close connections to the Chinese government, ranging from companies that are influenced by the government (e.g. WH Group/Shuanghui) to ones strongly linked to the government (e.g. HNA Group). Many ostensibly private companies enjoy links (in the form of relationships and financing) to the Chinese government that are not typically recognized (e.g. WH Group/Shuanghui).

SOURCE: Public Citizen's Database on Chinese Investment in the United States

Notes: "State-linked" = No government ownership but evidence exists of well-known relationships with government entities or current/former government officials. "State-influenced" = No government ownership but evidence exists of relationship between organization's activities and government incentives/mandates, such as five-year plans, or favorable financing from state-owned banks.

An Increasing Share of Chinese Investment in U.S. Aligns with "China 2025" Strategic Sectors

Public Citizen has identified deals in eight out of ten Made in China 2025 priority sectors. The value of investment in sectors defined by China as "strategic," including aviation, biotechnology, new energy vehicles and seven others, jumped from 25 to 56 percent from 2016 to 2017.

SOURCE: PUBLIC CITIZEN'S DATABASE ON CHINESE INVESTMENT IN THE UNITED STATES

NOTES: VALUE ACCOUNTS FOR DEALS WITH PUBLICALLY DISCLOSED TRANSACTION VALUES ONLY; "MIC SECTOR" = "MADE IN CHINA 2025" INDUSTRIAL POLICY PRIORITY SECTOR.

Investments from China in the United States Help China Acquire Technology
The United States firmly believes that a robust civil society – independent of state control or government involvement- is necessary for democracy to thrive. From the earliest days of U.S. history, civil society organizations have played a key role in protecting human rights and advancing human progress. Civil society is a source of all-encompassing ideas, promoting everything from transparency and free expression, reversing inequality, and rescuing our environment.  (What the heck kind of fairy tale is that?  We have always been governed by state and federal law.  Charitable Organizations with very limited and specific interests have no business running our government.  They are not elected by the people.  They are nothing more than Lobbyists, for special interests.  You will never convince me that the human interests of the poor and marginalized can be served in that manner.  Obama has been a major force behind the organization and promotion of NGOs.  Not for any other purpose than to bring in the NEW WORLD ORDER.) 

Civil society in the United States encompasses a broad range of organizations that allow individuals to achieve their social, economic, and political aspirations by organizing themselves, unhindered, according to their own interests, needs, and priorities. We are committed to the idea that the public interest is served best when private citizens and members of civil society are able to choose freely the aims, organizations, and causes they support.  (That is insane.  Yes, I agree that citizens and citizen organizations should have a voice in our normal system of government, not free "unencumbered/unhindered to shape policy and override laws to suite their individual needs.) 

Accordingly, U.S. regulations that impact civil society organizations are designed to facilitate and support the formation of non-governmental organizations (NGOs). U.S. regulations are designed, specifically, to avoid making judgments about the value or work of any given NGO. U.S. and international NGOs represent virtually every conceivable ideology, political cause, religion, social issue, and interest group. Some are deeply engaged in the political process; others are nonpartisan, operate far from the political process, and are involved only in social issues. The following overview explains how NGOs operate in the United States, and how they are regulated.

What is Civil Society?

Civil society is the collection of social organizations, formed voluntarily by citizens to advance shared goals or interests. This includes independent public policy research organizations, advocacy organizations, organizations that defend human rights and promote democracy, humanitarian organizations, private foundations and funds, charitable trusts, societies, associations and non-profit corporations. It does not include political parties.  (The filthy rich have been disguising themselves as charitable organizations, philanthropists, "Societies", Brotherhoods,  Religious Organizations, Human Rights advocates, etc… to promote their own best interest, increase their profits and override national and state governments worldwide.  They make traitorous agreements with foreign entities with impunity because they do not respect nationalism or any kind. They take advantage of the ignorance of the public.) 

Areas of Activity for NGOs in the United States

Approximately 1.5 million NGOs operate in the United States. (OMG! No wonder our country is falling apart. No nation can withstand that kind of onslaught. UNITED we STAND/ DIVIDED we FALL.) These NGOs undertake a wide array of activities, including political advocacy on issues such as foreign policy, elections, the environment, healthcare, women's rights, economic development, and many other issues. They often develop and address new approaches to social and economic problems that governments cannot address alone. Many NGOs in the United States operate in fields that are not related to politics. These include volunteer organizations rooted in shared religious faith, labor unions, groups that help vulnerable people, such as the poor or disabled, and groups that seek to empower youth or marginalized populations. (Why can't anyone see that there is no evidence that any positive improvement as been seen in any of these areas.  There is more suffering, slavery, abuse, rape, religious persecution, wars, debt, starvation, homelessness, etc..etc..etc than ever in our recent history.)   Indeed, NGOs exist to represent virtually every cause imaginable. Their sources of finance include donations from private individuals (American or foreign), private sector for-profit companies, philanthropic foundations, or grants from federal, state, or local government. Sources of finance may also include foreign governments. There is no prohibition in U.S. law on foreign funding of NGOs; whether that foreign funding comes from governments or non-government sources.  (MONEY, MONEY, MONEY) 

Legal Framework for NGOs in the United States

Starting an NGO:

In general, any group of individuals may come together to form an informal organization in order to jointly discuss ideas or common interests, and can do so without any government involvement or approval. If a group seeks particular legal benefits, such as an exemption from federal and state taxation, it may choose to formally incorporate and register as an NGO under the laws of any of the 50 U.S. states.[1] Individuals do not need to be U.S. citizens to create a new NGO.

Registration requirements, and forms of organizations, vary from state to state, but are generally very simple, so that anyone can incorporate an NGO in just few days at the state level. The process typically involves providing a short description of the organization, its mission, name, the address of an agent within the state, and paying a modest fee. Most states have a general incorporation statute that makes this process a routing matter, not subject to approval by the legislature or any other government official. This approach removes the risk that a government official might abuse his or her power in determining which organizations should be allowed to exist or not.(It also leaves so much room for evil entities to operate with no oversight)  In several states, certain NGOs formed for religious, educational and other charitable purposes must also register with a state charity official charged with protecting charitable assets and regulating the charitable solicitation of funds from the public.

Tax-exempt Status:

Many NGOs in the United States are qualified as exempt from state and federal taxes. This legal status makes it easier for NGOs to operate as nonprofit organizations, because they do not have to pay tax on the income (funding) they receive. If an NGO wants to receive exemption from income taxation from the U.S. Federal Government, the NGO applies to the Internal Revenue Service. There are many types of NGOs listed in the Internal Revenue Code that are eligible for tax-exempt status, and the type of benefits available depends on the type of NGO and the type of activities conducted. In general, NGOs organized exclusively for educational, religious, charitable, scientific testing for public safety, literary purposes, and certain sports, that are non-profit and do not play a partisan political role (e.g., by supporting candidates for election or attempting to influence legislation), can apply to receive exemption from federal income taxation on all income related to these purposes.

NGOs organized for political purposes receive limited tax exemptions only for income received from contributions solicited from the general public, membership dues, or fundraising events. State governments often use the same standards for applying state income tax laws. Organizations seeking exemption from state taxes generally must file applications for exemptions with the state tax authorities.

Another feature of tax-exempt status is that contributions to some of these organizations may be tax deductible for the donor. This provides an important incentive for citizens and corporations to donate funds to these groups.

It is important to note that the federal and state governments do not judge the value of an organization's specific activity or mission in determining that these organizations are eligible for tax-exempt status. The U.S. government, generally, does not seek to influence an organization's mission, determine how an NGO is structured, approve who runs it or serves on its board, or direct its financial management. Instead, U.S. law generally regulates organizations by requiring regular public disclosure – through filing of information returns with the government – of an organization's funding, activities, and leadership. The regulations do not allow government officials to revoke permission to operate or tax-exempt status based on judgments about the merits of an organization's mission, activities, budget, or leadership.

Freedom of Expression and Association in the United States

There is generally very little restriction on the freedoms of expression and association of NGOs under U.S. law. Although NGOs engaged in political activities may not qualify for the most preferential tax- exempt status, the U.S. government does not prevent NGOs from undertaking advocacy for political issues or criticizing the government. The U.S. constitution provides for robust protections for freedom of expression and leaves open space for debate that is necessary in democratic societies, including protecting ideas that offend, shock, or disturb.

The United States has many laws and regulations on issues, including immigration and visas, campaign finance and lobbying, terrorism financing, and money-laundering that may affect NGOs; however, these laws are applicable to everyone and to all organizations, not exclusively NGOs.[2]

Foreign NGOs in the United States

The United States hosts many foreign NGOs that do important and valuable work in our country. Foreign NGOs can register in the U.S. by filing a simple form as a non-profit entity. Some operate as non- partisan foundations, while others are affiliated with foreign political parties and operate as think tanks and liaisons to U.S. organizations concerned with foreign policy. These foundations organize programs for their respective politicians when they come to the United States, and organize conferences, youth exchanges, and fellowships/scholarships. They also provide funding to and conduct joint projects with American NGOs. Funded entirely by foreign governments, these foreign party institutes do not have special restrictions on their activities in the United States, can conduct meetings and publish materials freely, and are not required to provide reports to other U.S. federal government agencies, provided they register and file tax returns according to the requirements described below.

Regulation of Foreign Funding of NGOs and Foreign NGOs

Foreign Funding of U.S. NGOs

As a general matter, U.S. law imposes no limits or restrictions on the receipt of foreign funding by NGOs operating in the United States. Of course, laws that are generally applicable to all Americans may apply to NGOs, such as restrictions on receiving contributions from a terrorist organization. There are also restrictions on direct financial support of political candidates by foreign individuals.

Foreign NGOs Operating in the United States

Before foreign organizations are able to conduct activities in any particular U.S. state, they must apply for a license to conduct business in that state. This process is similar to the incorporation process for U.S. NGOs described above. Like domestic NGOs, foreign organizations can apply to the Internal Revenue Service for recognition as charitable or social welfare organizations under the Internal Revenue Code. Although such organizations are exempt from paying taxes on their income, contributions to foreign organizations are not tax-deductible (in the absence of a special treaty providing otherwise with the country of the NGO's origin).

The Foreign Agents Registration Act, 22 U.S.C. § 611 et seq. (FARA)

FARA is a disclosure statute which requires persons in the United States who are acting as agents of foreign principals, and engaged in certain specified activities, to make periodic public disclosure of their relationship with the foreign principal, as well as disclosure of activities, receipts, and disbursements in support of those activities. The general purpose of the Act is to ensure that the American public and its lawmakers know the source of certain information intended to sway U.S. public opinion, policy, and laws, thereby facilitating informed evaluation of that information by the government and the American people. The Act requires any person or organization (U.S. or foreign), that is an agent of a foreign principal, to register with the Department of Justice if engaged in the U.S. in certain defined activities, and to disclose the foreign principal for which the agent works, the activities conducted, as well as receipts and disbursements in support of those activities.

Foreign principals can include governments, political parties, a person or organization outside the United States (except U.S. citizens), and any entity organized under the laws of a foreign country or having its principal place of business in a foreign country.

An agent of a foreign principal is any person who acts within the United States "as an agent, representative, employee, or servant, or any person who acts in any other capacity at the order, request, or under the direction or control of a foreign principal or of a person, any of whose activities are directly or indirectly supervised, directed, controlled, financed, or subsidized in whole or in major part by a foreign principal," and who engages in certain political or quasi-political activities.

FARA covers all "persons," including individuals, corporations, and associations, but provides a number of exemptions from registration, including for persons whose activities are in "furtherance of bona fide religious, scholastic, academic, or scientific pursuits or of the fine arts." FARA also exempts from registration certain other private and nonpolitical activities, such as certain solicitations of funds for medical aid, or for "food and clothing to relieve human suffering," and exempts from registration persons accredited to international organizations who have notified the Department of State in accordance with the provisions of the International Organizations Immunities Act. Additional exemptions from registration are provided for diplomats and officials of foreign governments and their staffs properly recognized by the U.S. Department of State, persons whose activities are of a purely commercial nature, lawyers engaged in legal representation of foreign principals in the courts or similar type proceeding that does not involve influencing U.S. domestic or foreign policy, and those registered under the Lobbying Disclosure Act, 2 U.S.C. § 1601 et seq.

Some governments have erroneously asserted that FARA restricts political freedoms in the United States. On the contrary, FARA does not inhibit freedom of expression, does not regulate the content of information disseminated, does not place any limitations on the agent's lobbying or publication of information or advocacy materials, and is neutral in its treatment of all countries. With regard to foreign funding, FARA imposes no limits or restrictions on the receipt of foreign funding by non-governmental organizations operating in the United States, nor does it impose a tax. The registration requirements under FARA are not tied to foreign government funding; rather, registration is required for those conducting certain activities at the request of or under the direction or control of a foreign principal, solely for the purpose of disclosure.

Additional information can be found on the FARA website located at: http://www.fara.gov.

NGO Relations on the Local and International Levels

Once an NGO has registered, according to the requirements summarized earlier, the U.S. government does not interfere with how the NGO accomplishes its purposes. NGOs are free to recruit participants for their organizations as they wish, and need not provide notification to any government agency about its membership, activities, or outreach. Like other U.S. organizations and companies, U.S. NGOs must refrain from working with governments or individuals under U.S. Sanctions, as well as with groups designated as foreign terrorist organizations, but otherwise, they are free to collaborate with foreign NGOs or foreign governments to achieve their purposes. There are no regulations that restrict U.S. NGOs from attending conferences abroad, finding donors overseas, or performing work internationally.

[1] Not all NGOs in the United States are incorporated. It is remarkably easy to form a charitable entity in the United States. A person can create a charitable trust simply by executing and delivering a deed, contract, or other instrument conveying the trust property to another person (or even to herself) in trust for the charitable purpose. No government approval is required to form the trust beyond the standard requirements for signing a contract or deed conveying property, however many U.S. states require all NGOs formed for religious, educational or other charitable purposes to register with a state charity official, particularly if it will be soliciting funds from the public.

[2] Certain NGOs—charitable 501(c)(3) organizations in particular—may be subject to some operating restrictions, including IRS rules prohibiting self-dealing (transactions with organization insiders). and excessive compensation, limiting lobbying and political activities, requiring minimum distributions for activities, and restricting certain kinds of commercial or investment activities. In addition, state laws may impose governance restrictions, such as a minimum number governing body members or limits on the number of governing body members that m
spacer
In the waning years of the Cold War, the United States and China began to cautiously engage in cultural, educational, and policy exchanges, which in turn strengthened new security and economic ties. These links have helped shape the most important bilateral relationship in the late-twentieth and early twenty-first centuries.

The Role of American NGOs in China's Modernization: Invited Influence explores the dynamics of cultural exchange through an in-depth historical investigation of three organizations at the forefront of U.S.-China non-governmental relations: the Hopkins-Nanjing Center for Chinese and American Studies, the National Committee on United States-China Relations, and The 1990 Institute. Norton Wheeler reveals the impact of American non-governmental organizations (NGOs) on education, environment, fiscal policy, and civil society in contemporary China. In turn, this book illuminates the important role that NGOs play in complementing formal diplomacy and presents a model of society-to-society relations that moves beyond old debates over cultural imperialism. Finally, the book highlights the increasingly significant role of Chinese Americans as bridges between the two societies.

Based on extensive archival research and interviews with leading American and Chinese figures, this book will be of interest to students and scholars of Chinese politics and history, international relations and transnational NGOs.

Norton Wheeler discussed his book at a National Committee program in New York City on May 19, 2014.

Bio:

Norton Wheeler is associate professor at Missouri Southern State University, where he has taught U.S. and Asian history courses since 2008. Prior to that, for 25 years he worked in manufacturing industries, where he had considerable interaction with East Asia. From 2004-2006, he lived in Nantong, Jiangsu. With a day job of setting up a factory, he also conducted some of the research that resulted in the book, The Role of American NGOs in China's Modernization: Invited Influence.

Dr. Wheeler received his B.A. from the University of Iowa and his M.A. and Ph.D. from the University of Kansas.
Spacer
Insights from Travis Tanner.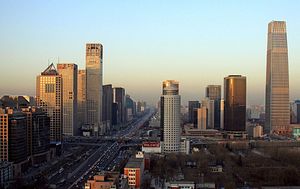 Explain the impact of China's new Law on the Management of Foreign Non-Governmental Organizations' (NGOs) Activities in China.  

China's new foreign NGO management law officially went into effect on January 1, 2017. The new law requires that all foreign NGOs (excluding those in Hong Kong, Macau, and Taiwan) either carry out activities under the supervision of a Chinese government sponsor, register a representative office with the Ministry of Public Security, and submit regular activity reports to Chinese government authorities; or conduct temporary activities in partnership with a Chinese public organization under a temporary activities permit.

There is still uncertainty around the law as only a handful of organizations have successfully registered, most of which were already registered under older regulation. The lack of clarity surrounding some of the guidelines and specifically how the law will be enforced has many organizations in a holding pattern awaiting further clarification.

What is the role of NGOs, such as the U.S.-China Strong Foundation and others, in strengthening U.S.-China cooperation?  

NGOs have and will continue to play a critical role in enhancing and strengthening the U.S.-China relationship. The NGO community serves as an important ballast for the relationship. The more voices, the greater the web of people-to-people ties, and the more levels of cooperation between the two nations — all help to minimize the potential for conflict and increases the incentive to maintain stability. At the U.S.-China Strong Foundation, in addition to encouraging more Americans to learn Mandarin and study in China, we help raise awareness and educate the next generation about why it is so important that Americans and Chinese understand one another, their cultures, their languages, politics, and economies.

Identify significant challenges and opportunities that Chinese homegrown NGOs face.

Chinese NGOs are also operating in a new regulatory environment featuring China's new "Charity Law" that went into effect on September 1, 2016. The legislation expands and legitimizes the space for Chinese NGOs to carry out activities and provide services in China. In addition, the new law allows non-profit groups to legally register and raise funds to support these activities and to encourage more charitable giving by enhancing tax incentives.

China's civil society has made significant advancements over the past several decades and many NGOs deserve credit for playing a key role in achieving this success, including combating rural illiteracy, providing public health services, campaigning for legal reform and making strides to protect the environment, among other causes. (Are you kidding… If you know anything at all about life in China… you know it is a nightmare.  Billions of people living in horrendous poverty and persecution.  No rights. No hope.) 

However, challenges remain. Many local officials do not fully understand the safeguards provided under the new law. Further, they are suspicious of NGOs and possess the ability to stymie NGO activity. Finally, navigating China's broader political environment – one that threatens to clamp down on activity or discourse deemed politically sensitive by the government – means NGOs must act with caution and avoid becoming involved in sensitive issues.

How are social media and technology serving or hindering NGOs' effectiveness?    

Social media has provided incredibly powerful platforms through which NGOs connect with stakeholders, build communities and engage new audiences. Specifically, it has given organizations like the U.S.-China Strong Foundation a larger microphone through which we share our mission and encourage young Americans and Chinese to connect and get to know one another. Our organization has a robust network of U.S.-China Strong Student Ambassadors and a growing U.S.-China Alumni Network, both of which rely heavily on social media to support, educate, and connect future leaders in U.S.-China relations. The more avenues we have to encourage Americans to learn Mandarin, study in China, and pursue China-focused careers, the better.  (BETTER FOR WHO?)

How might the Trump administration's evolving China policy affect the future of American NGOs in China?

The U.S.-China Strong Foundation is a nonpartisan organization steadfastly committed to its mission of strengthening U.S.-China relations by investing in a new generation of leaders who have the knowledge and skills to engage with China. In the face of current political change, it is even more critical that NGOs like the U.S.-China Strong Foundation work to facilitate cross-cultural understanding between our two nations and our people. The relationship between the United States and China is the most consequential in the world. Simply put, the stakes are too high for us not to work together, for us not to understand one another. U.S.-China cooperation is critical to resolving the challenges facing the world today, whether it be climate change, risk of global health pandemics, terrorism, or nuclear proliferation. We will continue to work diligently to encourage more young Americans to learn about China and understand its importance not only to the United States but to the world.
spacer
The US–China Strong Foundation was established on the premise that the US-China relationship is the most important bilateral relationship in the world,   Source
U.S.-China ties are even more important in light of Presidents Obama's and Xi's commitment to increasing Mandarin language learning in the U.S.–also known as our 1 Million Strong initiative – which aims to see 1 million U.S., K-12 students learning Mandarin and studying in China by 2020. "The goal is ambitious, but the need is urgent," observes Carola McGiffert, CEO of 100K Strong, in a recent op-ed.   Source
US-CHINA STRONG FOUNDATION SIGNATURE PARTNERSHIP
The US-China Strong Foundation works to strengthen US-China relations by expanding and diversifying the number of Americans learning Mandarin and studying abroad in China. The Foundation is an offshoot of the Obama administration's "100,000 Strong Initiative," which was launched in 2010 by then-Secretary of State Hillary Rodham Clinton and China's current Vice Premier Liu Yandong. President Obama expanded this mission in fall 2015 by announcing a new 1 Million Strong initiative to increase the number of U.S. students studying Mandarin to one million by 2020.

The US-China Strong Foundation was established on the premise that the US-China relationship is the most important bilateral relationship in the world, and that we must ensure that our next generation of leaders has the skills to manage it effectively. The 2015 signature report, "Obama-Xi Summit: What Happened & What Comes Next in US-China Relations" details the current state of U.S.-China relations and the foundation's goals for the future.

The University of Iowa was chosen as a US-China Strong Foundation Signature Partner in 2014. Each year, the University of Iowa nominates student ambassadors who have experience studying abroad in China or with the Chinese language to serve as leaders on campus. These students spearhead the US-China Strong Foundation's grassroots movement by hosting information sessions on study abroad programs in China, visiting K-12 classrooms to speak about Chinese culture, writing articles and stories to share their China experience with others, or sharing their stories using social media.
spacer
Beijing could use the coronavirus-induced economic crisis to go on a buying spree. The U.S. and European governments must restrict the purchasing of distressed companies in sensitive sectors.
On April 7, a Chinese company suffered a surprising setback in the United Kingdom. Following an uproar by British legislators, an arm of the Chinese state-owned investment firm China Reform had to abandon its bid to dominate Imagination, a leading British technology firm that makes smartphone chips. Even if that effort failed, others are likely to succeed.

That's because many Western manufacturers of popular products will face financial uncertainty as a result of the coronavirus pandemic, making them easy prey for Chinese companies, which are already on a corporate buying spree in the West.

Canyon Bridge, a Cayman Islands-based outfit that is majority-owned by China Reform, bought Imagination in 2017—but the U.K. government didn't intervene. This month, however, when China Reform attempted to put four directors on Imagination's board and thus seize control of the company, British members of Parliament rebelled; China Reform abandoned the attempt.

Imagination is well known, but across Europe, North America, and other advanced economies there are countless cutting-edge firms in key sectors such as biotech and electronics that are neither as rich nor as well funded as Imagination. And like most other companies, they've been hit by the standstill that coronavirus has imposed on the economy. A recent survey of more than 10,000 Japanese firms, for example, showed that 63 percent predicted the coronavirus would have a negative impact on their business performance.

Many Western manufacturers of popular products will face financial uncertainty as a result of the coronavirus pandemic, making them easy prey for Chinese companies

China Reform's majority stake in Imagination is part of a major Chinese acquisition spree in Europe and North America over the past few years. Last year, for example, Chinese entities invested 11.7 billion euros (nearly $13 billion) in European Union countries, the vast majority of it in mergers and acquisitions and only a minimal share going to forming new companies. In 2018, Chinese entities invested some $25 billion in the United States. Government support makes it even easier for Chinese companies to buy foreign firms.

Chinese acquisitions have caused headaches in Western capitals before. In 2003, Chinese mergers and acquisitions of foreign companies amounted to $1.6 billion. By 2006 it had shot up to $18.2 billion, often involving takeovers of Western household names. But many of those acquisitions, such as TCL's takeover of France's Thomson Electronics, ended in failure.

Then came the 2008-2009 financial crisis, which presented another opportunity for Chinese businesses. In a manner similar to what the world may now be about to experience, they went on an acquisition spree among weakened Western outfits. But that, too, went south for many of them when the acquired companies' value continued to slump, as Wang Duanyong of Shanghai International Studies University pointed out in a 2011 paper.

Indeed, Chinese investments now target Made in China 2025's core sectors. Northern Europe—home of many innovation-heavy smaller businesses—is currently China's top investment target in Europe. By contrast, the Chinese buy almost no firms in Central and Eastern Europe, apparently because those countries don't have enough cutting-edge firms in China's preferred sectors. Another report by the Mercator Institute, the "Chinese FDI in Europe: 2019 Update," points out that Chinese companies also engage in enormous quantities of research and development collaboration—often of a sensitive nature—with Western counterparts.

In the United States, the government has woken up to the national security implications of losing sensitive capabilities to China; the Committee on Foreign Investment in the United States (CFIUS) now plays a very active role in screening potential takeovers on national security grounds. (Last year, it famously forced a Chinese company to reverse its acquisition of the gay dating app Grindr.)

The EU has no CFIUS, only a largely toothless screening mechanism. Some countries are stricter: Earlier this month, the German government introduced a new bill that allows regulators to scrutinize investments that are likely to affect the country's security. (Previous German legislation requires government approval for all investments over 10 percent that pose a direct threat to national security.) The U.K. government screens acquisitions in the military, dual-use, computing hardware, and quantum technology sectors.

Here's the thing: Lots of companies with cutting-edge technology are not active in national security, even when national security is defined broadly. They simply make extremely good parts or products, or offer extremely good services, that are vital to their country's economy.

Ventilators—primarily made by U.S. and European companies—are currently demonstrating their value to every country's well-being, and there are countless other similarly vital and even more technologically advanced products. But now businesses are suffering from the effects of the coronavirus. And as private companies not active in the national security sector, they're not bound by strict regulations. Their boards' only objective is to balance the books. If a Chinese outfit offers a good price to an ailing Western maker of, say, advanced sewage technology, will the board turn it down as matter of patriotic duty? It's unlikely.

At the moment, nothing is more urgent than the medical care of coronavirus victims. But the care of ailing companies shouldn't be far behind. As the Chinese government demonstrated when sending medical supplies to Italy after EU member states had failed to do so, it rapidly spots and exploits Western vulnerabilities. Bloomberg reports that China-based banks are already seeing a spike in requests from Chinese outfits interested in acquiring European companies.

Many Western governments have already passed business aid packages to make sure companies don't go under. But that's not enough. Margrethe Vestager, the European commissioner for competition, has just proposed that governments buy stakes in vital companies to prevent Chinese takeovers.

They will also need to screen Chinese raiders taking advantage of the coronavirus. "The U.K. government shouldn't act on one-off cases because individual legislators start lobbying," suggested Ruth Smeeth, who was until last November a member of the British Parliament's Defense Committee. "That only means that high-profile businesses are examined, not the smaller players who may be even more relevant."

As for the EU, Sven-Christer Nilsson, a former CEO of the Swedish telecommunications giant Ericsson, told Foreign Policy that "it absolutely has to establish a CFIUS, as do the individual member states. We can't wait, or we will see the Chinese giving offers companies can't refuse."

The American CFIUS, in turn, needs to rethink what constitutes national security—ventilators clearly do. They must also ask if national security is the only criterion for rejection. Indeed, takeovers should be screened too for the damage they could do to the economy.