What makes you YOU? Why are you who you are? What makes you tick and moves your heart?  Why are some people gentle and kind where others are hateful and evil?  What hurts you? saddens you? Fills you with joy?  Why are some people great with children and others don't care for them at all?  What makes one person trust in GOD, and another turn his back?
Everything about you is in your genes!!  You carry it with you and pass it on to your children.  There are many things in you life that naturally affect your DNA through things you experience and choices you make.  But then there are things that change your DNA through methods and madness out of your control.  Those who perpetrate these assaults on your being are the folks you idolize, trust and obey.  Folks who should be looking out for your best interest.
They tell you that is what they are doing.  They claim that they are busily building a better future for you and your children.  They assert that all of their testing, studying, inventing and producing will ultimately be of immense benefit.  They find all kinds of rationalization for the things they do and the things they pawn off on the public.  However, the underlying TRUTH is always that they are NOT AT ALL INTERESTED IN YOUR WELL BEING.   They devoted to their own agenda which is to promote the Kingdom of the Anti-Christ.
There are really only two kinds of people in this world.  There are those who know and love the GOD who created them and there are those who do not even know him nor do they even want to.
YOU have an enemy who hates you with more rabid a hatred than you can ever imagine.  The Devil and his followers and servants have NO HOPE of SALVATION.  The crimes that they committed were so heinous that our Heavenly Father cannot pardon them and remain righteous and just.  So, the Devil and all his followers despise the children of GOD who are forgiven and enter to into Eternity with GOD.   They want nothing but to KILL, STEAL and DESTROY everything and everyone who belongs to GOD.
Those who call themselves Scientists think they are developing new ideas, creations, inventions…not so my friends.  There is nothing new under the SUN.
Think of the years you've spent in science classes and the hundreds of hours you've faced teachers drilling you on the "scientific method" (who can forget the poor lima beans squished into dirt-filled paper cups and shoved into dark closets while their siblings enjoyed sunny places on the first-grade window sill?). Do you understand the difference between the "scientific method" and the "types" of research methods?
Think of the scientific method as having four goals (description, prediction, explanation and control). It is important to remember that these goals are the same for anything that can be studied via the scientific method (a chemical compound, a biological organism, or in the case of psychology, behavior). Each goal can be understood in terms of the question that it answers about the entity under investigation. For psychology, each goal answers a particular question with respect to behavior:
Description: What are the characteristics of the behavior?
Prediction: How likely is it that the behavior will occur?
Explanation: What causes the behavior?
Control: Can I make the behavior happen/ not happen?
spacer
If science is still taught by the apprentice method, it is because the scientific method has never been properly abstracted. Full abstraction discloses that there is only one scientific method. Although its employment in the separate experimental sciences is always mediated by extenuating circumstances, essentially the same set of procedures, conducted in approximately the same order can be discovered in laboratory practices. The scientific method is an on-going process, which nevertheless lends itself to analysis into six well-defined stages. These stages are : observation, hypothesis, experiment, theory, prediction and control. Each of these stages except the first emerges logically from the one before, and each except the last leads logically into the next. Observations are for the purpose of discovering hypotheses; and hypotheses are established in order to test them against fact by experiment, against theory by mathematical calculations, against the application of laws to future particulars by prediction, and finally against the application to practice by the control over fact.
 Goals of Science: Describe, Explain, Predict, Control
Concept

mapping

is a method to determine the achievement of knowledge
.
Concepts are linked with labelled lines to proposition.
The concepts create a graphical structured meaningful relationship
. The method is also proved to be effective for testing, indicating well students' mentality and its structure. This article describes three case studies using concept maps as assessment tools.
Two studies measured the necessity of animations describing abstract topics in chemistry
. Memorizing time period, different learning materials, topics, and structure of animation were used as parameters.
The third study detected the time when higher taxonomy scored concept maps were created
. Could students find concept themselves from the exercise, or should they be given by the instructor? We argue that
concept mapping method gives a unique possibility to visualize the structure of students' knowledge
.
"Mapping" also sometimes refers to "concept maps," which are visual tools that organize and display knowledge in a visual way, such as using flow charts, graphs, and Venn diagrams.

Scientists have mapped just about everything on earth and gained control over weather, energy, chemicals, minerals, the ocean, etc… NOW, they want to CONTROL YOU.   Every aspect of you, including your body, mind and soul/spirit.  They are mapping humanity.  Our habits, our interests, our personalities, our bodily functions, our thought processes, our emotions and our spirits.  Mapping is the LAST STEP before total control.  Are you prepared?
spacer
APRIL 30, 2020  |  SEQUENCING 101
What is a pangenome?
   I found this image very interesting.  A key shaped genome?
PanGenomes describe the available genetic diversity within, for instance, plant species, crops or germplasm collections (or humans) . Because of diminishing costs of genome sequencing, increasing speed of reference genomes construction and advances in bioinformatics, PanGenomes have become an accessible tool. The genome insights delivered by PanGenomes can spectacularly speed up and contribute to plant breeding and research.
KeyGene is well known for its unique combination of extensive expertise in wet lab and in silico research. We offer optimized techniques for high molecular weight plant DNA isolation, the most advanced DNA sequencing platforms and breakthrough bioinformatics pipelines and tools. This combination has already allowed KeyGene to successfully support partners in building and applying plant PanGenomes.
At KeyGene, we underpin the value of PanGenomes and support partners in constructing and using it. Therefore, we organize this two-part webinar on PanGenomes, where we explain what one needs to be able to construct PanGenomes and highlight their value in breeding and research. The two-part webinar will also show KeyGene capabilities in successfully generating and using PanGenomes.
Participation is free of charge.
=> Register here for Part 2 of KeyGene's two-part webinar on PanGenomes
Part 2: Construction and use of a PanGenome, Thursday 18 March 2021, 16-17h CET
State-of-the art tools for PanGenome construction at KeyGene, Erwin Datema, Senior Scientist Genome Informatics, KeyGene
Applications of PanGenome in breeding and research, René Hofstede, Program Scientist, KeyGene
The value of a PanGenome for crop breeding, Allen Sessions, Senior Principle Scientist and Crop Genetics Team Lead, BASF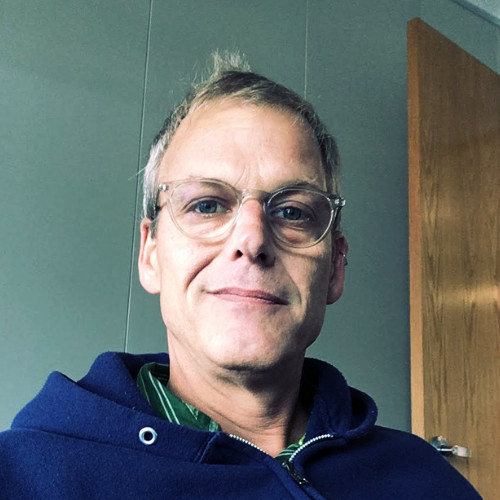 Dr Allen Sessions holds a PhD in Plant Biology from the University of California, Berkeley. He has held leading positions at Syngenta and Bayer CropScience working on genotyping, marker-trait associations and next-generation sequencing applications in cotton, maize, and soybean. Currently, Dr Sessions is a senior principal scientist and Group Leader of Crop Genetics at BASF where his team focuses on trait discovery and deployment for cotton and soybean breeding while applying various NGS technologies.
=> Register now for Part 2 of KeyGene's two-part webinar on PanGenomes
Throughout the world's existence the fallen Angels and those who serve them have worked very hard to convince humanity that they can thrive without the intervention of the Creator.  They have had thousands of years to erase the truth, and fill the world with deception.  They have been very successful as most of the world today does not even believe that God exists, or that the Devils exist, or that judgement is coming.  
There are many pagan religions once again in our world.  Too many to go into here, but all religions really fall somewhere under the following:
Pantheism is the belief that God and the universe are one and the same. There is no dividing line between the two. Pantheists believe that everything is part of an all-encompassing, immanent God. All forms of reality may then be considered either modes of that Being, or identical with it.  They view God as immanent and impersonal. This belief system grew out of the Scientific Revolution, and pantheists generally are strong supporters of scientific inquiry, as well as religious toleration. Pantheists don't believe there is a God that made the earth or defined gravity, but, rather, God is the earth and gravity and everything else in the universe. Because God is uncreated and infinite, the universe is likewise uncreated and infinite and ever changing.. God did not choose one day to make the universe. Rather, it exists precisely because God exists, since the two are the same thing. Because all things are ultimately God, all approaches to God can conceivably lead to an understanding of God. Each person should be allowed to pursue such knowledge as they wish. This does not mean, however, that pantheists believe every approach is correct. They generally do not believe in an afterlife, for example, nor do they find merit in strict dogma and ritual. Pantheist thought can be found within animistic beliefs and tribal religions throughout the world as an expression of unity with the divine, specifically in beliefs that have no central polytheist or monotheist personas.  Pantheism  derives from the Greek word πᾶν pan (meaning "all, of everything") and θεός theos (meaning "god, divine"). 
Animism (from Latin: anima meaning 'breath, spirit, life') is the belief that objects, places, and creatures all possess a distinct spiritual essence. Animism perceives all things—animals, plants, rocks, rivers, weather systems, human handiwork, and in some cases words—as animated and alive. Animism is used as a term for the belief system of many Indigenous peoples. Although each culture has its own mythologies and rituals, animism is said to describe the most common, foundational thread of indigenous peoples' "spiritual" or "supernatural" perspectives.   Animists believe that all material phenomena have agency, that there exists no categorical distinction between the spiritual and physical world, and that soul, spirit, or sentience exists not only in humans but also in other animals, plants, rocks, geographic features (such as mountains and rivers), and other entities of the natural environment. Examples include water sprites, vegetation deities, and tree spirits, among others. Animism may further attribute a life force to abstract concepts such as words, true names, or metaphors in mythology. The origin of the word comes from the Latin word anima, which means life or soul.
Polytheism is the belief in many divine beings, who typically have to beworshippedor, if malevolent, warded off with appropriate rituals. Like some other religions Polytheism identifies natural forces and objects as divinities.  classified in three categories celestial, atmospheric, and earthly.  In pastoral times when people survived through hunting and agriculture the forces of nature were vital to survival.  Ancient peoples developed  religions that exhibit rites connected with fertility. The sun's vitality was seen in the cyclical effects of causing things to grow and wither. Because of its dominance over the world, the sun was often seen as all-knowing, and thus sky gods of various cultures were seen as highly powerful and knowledgeable. The sky was associated with creation in contrast the moon was rarely seen as important (though in Ur, a city of ancient southern Babylonia, the moon god Sin was supreme). The role of the sky god in ensuring food and in providing light and warmth, over against the chaotic effects of darkness, was a theme of various myths of the cosmic drama and was one main reason for the connection in mythic thought between creation and light. Important in the development of fertility religion were the "dying and rising" gods, such as Adonis, Attis, Osiris, and Tammuz. Their cults had a new life in the mystery cults of the Greco-Roman world, where the original agricultural significance of the rites was transformed into more personal and psychological terms. On earth, besides the divine mother out of whose womb plant life has its birth, there are a host of divinities connected with agricultural and pastoral life. In addition, sacred significance is often attached to features of the particular environment in which a given group finds itself. Thus, sacred mountains, such as Olympus in Greece, have their resident deities, and a river, such as the Ganges (Ganga), may be divinized. Underground rivers have special significance in connecting with the underworld, or nether regions, which can be important as the place of repose of the dead but also as the matrix for the re-creation of life. Geographical locations can also have cosmic significance; e.g., Delphi, Greece, was known as the navel of the earth. Further, many cultures have gods and goddesses associated with the sea.
Scientists, Technologists, Scholars and the Wealthy Elite want you to believe that they do not believe in GOD or are not religious at all…they are developed beyond such nonsense.  That is a flat out lie.  They serve their gods and goddesses faithfully, and don't make a move without them.  This is clearly demonstrated in their symbolism and numerology.  
The TRUTH is that there is ONLY ONE TRUE and LIVING GOD who CREATED ALL THINGS.  Those who know him enjoy the peace that passes all understanding.  They are comforted in knowing that there is no lack with GOD and that He is always in control.
God created us in His image. 

That means that our bodies were designed to be like His.  Everything about our bodies was designed to function properly, to be self healing, to work together as single whole.
The elite do all that they can to reduce us to nothing more than a lump of cells thrown together by accident and with no more importance that a stone or plant or spec of dust.  DON'T BUY THEIR LIES.  
Here you will see that the have terms for the precious gift of new life created by GOD that reduce it to insignificant, disposable tissue.
What are we doing?
Milestones
They are REBUILDING us.  THE BUILDERS.   They are forming us in their image with demonic spirits ruling over us from the inside.  They are corrupting our flesh in every way possible.