This subject will be a HUGE issue as we come closer to the end.  There will be many outbreaks.  There are several factors here: (1)  the JUDGMENT of GOD on a Godless society, (2) the Scientific community and their experiments with germs, (3)  CRISPR being made so easily available and amateurs playing with genetics, (4)  the elite creating diseases to reduce the populations and finally (5) the MASS IMMIGRATION all over the world.
I honestly believe that the majority of these diseases were created by man in laboratories.  God does use diseases to get our attention, to discipline us, and to keep the balance in the earth, and to show the evil ones that HE is GOD and in Control.   I do not believe that he would put all the diseases and birth defects on us that we have now.  I believe these are primarily the acts of the Fallen Angels via fallen humans.  We are living in the end times.  HEADS UP!
spacer
spacer
​​NEWS
File picture of Dallas Fire Department for web hero use. (Irwin Thompson/The Dallas Morning News)

(Z Irwin Thompson / Staff Photographer)

The person works at Hat Creek Burger Co., at 3321 S. Custer Road. County health officials said those who dined at the restaurant from Aug. 19-22 may be at risk of developing the illness.

Typhoid fever is a life-threatening disease caused by the bacterium Salmonella typhi, according to the Centers for Disease Control and Prevention. Victims experience high fever, stomach pains, headaches and diarrhea, with symptoms usually appearing eight to 14 days after exposure.

Consuming food or water contaminated by Salmonella typhi can cause the illness. To stop the illness from spreading, health officials encourage thorough hand-washing, especially before eating or after using the restroom.

For more information about typhoid fever, visit the CDC website.
Update 8/24/19
It does not take long for society to dissolve into savagery.  What is going to happen to this nation when millions of people across the country lose their jobs, homes and cars?  When we are overrun with foreigners bringing all kinds of communicable diseases and unknown vermin with them.  When millions of people are herded into crowded cities and living in squalor?  In this video you will see that Los Angeles is already looking like a third world nation.
Why are the governments not working to make all countries more civilized and productive, rather than turning the whole earth into a ghetto?  
Watch as epidemics take shape all across the globe.  Disease, bug infestations, all manner of rodents and wild animals will be killing people in huge numbers.  Get ready.  Get close to GOD!
spacer
spacer
SPACER
spacer
Birds Falling from Sky; Bleeding from Beaks – Avian EBOLA

Dozens of birds were believed to have been poisoned after animal rescuers found more than 60 "falling out of the sky" near an Adelaide, Australia primary school.  But necropsy (an animal autopsy) testing shows the birds infected with a Hemorrhagic Virus similar to Ebola – which CAN spread to humans!  When the virus was isolated, officials allegedly issued ORDERS to conceal the true cause to prevent pubic panic.

The birds were found dead or dying near One Tree Hill Primary School, in Adelaide's north, on Wednesday.

Long-billed Corellas — which is a protected species in South Australia — and short-billed Corellas were among those found.

A volunteer from Casper's Bird Rescue who went to investigate reports of the dead birds called for help when about 60 Corellas were found either dead or dying in the area.

Casper's Bird Rescue founder Sarah King said she did not believe any of the birds had survived.

"I got a phone call from that carer quite distressed saying they are literally everywhere falling out of the trees, falling out of the sky," she said.

"It was obvious then that it was a bit more of a situation than we thought … from my understanding none have survived.

Ms King said the animal rescuers had contacted the local city council to make sure it had not used some type of poison which may have killed the birds, and it said only herbicides were used that were not dangerous for wildlife.

One Tree Hill Primary School posted on social media following the find and said there were "no survivors" out of the birds collected.

Photo Credit

"The children in vacation care were very upset at the scene of birds falling from the sky and in pain, with blood coming out of their mouths," the Facebook post said.

Hal Turner Commentary

If this is some type of Human-infection-capable, bird-borne Hemorrhagic virus, there will literally be no way to stop it from spreading.  Birds go everywhere and we think nothing of it. 

Think about the possibilities:  They land on water fountains, drink in lakes and ponds, poop . . . on everything.   Other animals prey on birds . . . would those predators get infected too?   This has "disaster" written all over it.

Folks in Australia should pay close attention to how this is resolved; their very lives may depend on it.

REMINDER: YOU can keep this web site FREE to the General Public by clicking one or more of the 12 ads below which generates Advertiser revenue of two to three cents per click – no purchase necessary by you — and helps offset operating costs for this web site.
spacer
spacer
spacer
US health worker with possible exposure to Ebola evacuated to Nebraska
Update 7/3/19
Please LISTEN to Dr. Drew!  
spacer
EMERGENCY UPDATE :The border is lost.There is no Border Control, were being invaded. Not just by our border now, but the border towns are teeming with immigrants that are not conforming to our way of life
FROM DHS AGENT ON THE BORDER!The border is lost. There is no Border Control, were being invaded. Not just by our border now, but the border towns are teeming with immigrants that are not conforming to our way of life nor are they contributing to help our economy.

We take them to the hospitals for their medical needs and the Border Patrol pays for all of it out of their budget. At least 10 to 20 immigrants a day just in El Paso. Yes, most have serious medical problems and I'm glad that it can be treated however, why can't they recieve this aid in their home country? I'm not in the mood tonight to run the numbers but I know that we give millions if not billions to these countries south of our border and yet they can't take care of their own?

Most of the people coming from Honduras, Guatemala, El Salvador, and Nicaragua are nice and listen to commands; most of them, not all. The ones from Cuba, ironically always dressed the nicest, never dirty, and always complaining about their rights and needs, ya they give us most of our problems. But we can't send them back to Cuba because Cuba doesn't repatriate their own. How about we send them half our prisoners and tell them we wont take them back? That seems like a fair trade.

Let me speak on a topic the MSM gets wrong most of the time. When illegals get here, they get whatever medical treatment and medications they need. Border Patrol sees to it that everyone is treated fairly. But some come over here with life threatening health problems and by the time we get them into an emergency room it's too damn late and they unfortunately die in our custody. Is that our fault CNN? Is it really our fault? It's not moveon.org, the DMC, Beto, or George Soros' fault for funding the whole damn situation and pushing these people north? Nope its ours. Well, if we had it our way, there would be a 100 foot wall surrounded by land mines from sea to shining sea.

What upsets me the most is the amount of children we deal with..we had a group of teenagers and kids from 4 to 12 in a large group walk up to us to give themselves in. They were from Guatemala and Honduras. God knows what those poor children went through to get here but God help the parents if I ever find them.

There is war going on across our border and its spreading north. Some of my Intel buddies in DHS say give it a year and half and we will see crime waves come north, due to the immigration crisis.

Where the hell are you Nancy Pelosi? Hello, you? Hello Democratic Presidential Nominees, come visit us in El Paso and please do some ride alongs and hospital watch with us. But I know you wont. I know your real agendas and it's to destabilize and tear apart our country.

You may very well succeed. Trump, where are you? Come spend a week on this border Mr. PRESIDENT. Please go to McAllen Tx where my brothers say they catch two thousand every weekend. That's just the weekend!

Folks this is all part of an operation and don't you dare think it's not. This is deliberate and meant to weaken us. There's more to come. The only thing we can do besides build a wall is invade northern Mexico and declare it permanent military operations zone. We have to go to war with the cartels and all who stand in our way.

But that's just what the elite want. They want us fired up and ready for a fight. So were at a crossroads. Do we build a wall, close the border and say to hell with it? Or do we invade, destroy all the cartel we can find and create another counter insurgency war like we did in the middle east?

I dont know the right answer, but the wall must come up. Declare the emergency Trump and to hell with Congress.

Jun 11, 2019
U.S. CITIES OVERWHELMED WITH NUMBERS OF ILLEGAL MIGRANTS ARRIVING FROM EBOLA-STRICKEN COUNTRIES
Africans fleeing pandemic being transported throughout America
UPDATE 6/16/19
On this video, if you want to skip all the info about her dead cat, skip to minute 6:17 and pick up the news. I mean no offense to you cat lovers out there.  Most people are only interested in the news briefs.
Ebola has jumped the border from the CONGO to Uganda.   Check it out.  Do your Research!  
You can subscribe to the updates to the Ebola Outbreaks at the following website:
http://www.ebolaoutbreakmap.com/listings/?ls=
UPDATE 6/10/19
Ebola is out of control in the Congo, and they are bringing it here…
spacer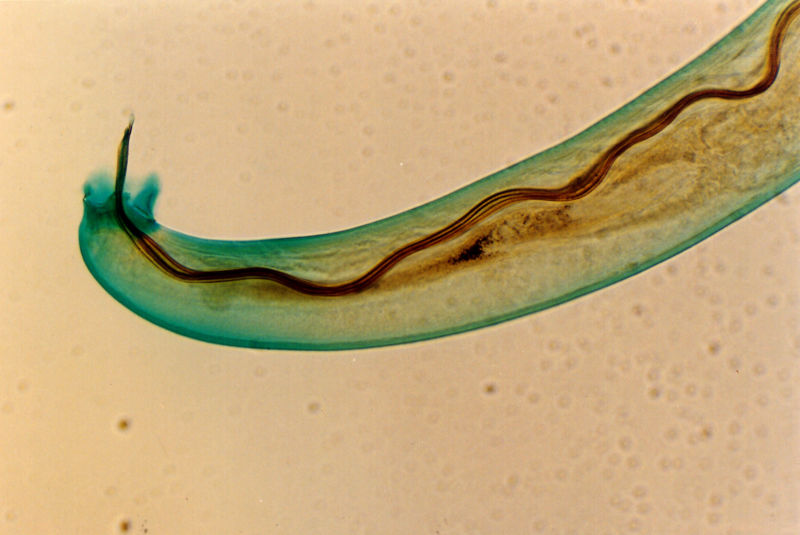 Hawaii's health department has released fresh warnings about a parasitic worm that can infest human brains after officials confirmed that three more visitors to the state picked up the infection.

The Centers for Disease Control and Prevention confirmed three new cases in unrelated adults visiting Hawaii Island from the US mainland, the health department announced. The latest known victims—who became infected at different times—bring the state's 2018 case total to 10 and the 2019 total to five.While there were 17 confirmed cases in 2017, the state counted only two cases total in the prior decade. The new case counts indicate a sustained boom in the parasite's population and spread.

The parasitic worm in these cases is the rat lungworm, aka Angiostrongylus cantonensis. As its common name suggests, the wandering worm primarily takes up residence in rats' lungs, where female worms lay their eggs. Young worms leave the nest early to find their own windy homes, though. Larvae get coughed up into rats' throats then swallowed. The hosting rat eventually poops out the young parasites, which then get gobbled up by feces-feasting snails and slugs (intermediate hosts). When other rodents come along and eat those infected mollusks, the prepubescent parasites migrate to the rats' brains to mature before settling into the lungs and reproducing. The cycle then starts again.

Humans are an accidental host, typically infected when they inadvertently eat an infected slug or snail that has slid into their salad fixings or other produce. Officials have blamed the recent boom in human cases, in part, on an explosion of an invasive "semi-slug," which is particularly good at picking up the parasite.

All in your head

In humans, young worms make their way to the brain as they would in a rat. But the rambling invaders rarely survive long enough to make it to their final destination in the lungs. Instead, they usually die somewhere in the central nervous system. In some cases, the infection is symptomless and resolves on its own. In others, the worm meanders around the brain, and its presence, movement, and death in the central nervous system all contribute to symptoms. Those can vary wildly but sometimes include headaches, neck stiffness, tingling or pain, low-grade fever, nausea, and vomiting. In severe cases, the infection can lead to nerve damage, paralysis, coma, and even death.

Diagnosing the infection can be tricky since there are no specific blood tests that identify the parasite. In Hawaii, officials confirm cases by trying to pick up and amplify fragments of worm DNA from sick patients' cerebrospinal fluid or other tissue (a polymerase chain reaction test). Still, there are no specific treatments and it's unclear how helpful anti-parasitic drugs are at clearing the infection. Patients are generally left to manage symptoms and wait for the worms to die on their own. For these reasons, health officials say prevention is paramount.

"It's important that we ensure our visitors know the precautions to take to prevent rat lungworm disease, which can have severe long-term effects," Hawaii's Health Director Bruce Anderson said in a statement. "Getting information to visitors about the disease is just as critical as raising awareness amongst our residents."

The department recommends that visitors and residents carefully inspect and wash all produce and store it in sealed containers. It also recommends that farmers and gardeners try to control snail and slug populations.

This won't prevent every case, however. Officials noted that a person in one of the latest confirmed cases became infected in December of 2018 after purposely swallowing a slug on a dare. The other two cases, both from 2019, were suspected to be linked to eating homemade salads and "grazing" fruits and vegetables straight from the land.
Update 6/5/19
spacer