The public is accustomed to getting their news in short blurbs that flash across the screes before you even catch their meaning.  They no longer have an attention span that allows them to digest what they are hearing and seeing or reading, let alone discern the depth of its affect on their world.
Americans watch the News on their favorite Network and think they are on top of everything that is happening in the world. Or, worse yet, they get their news from their favorite late night TV host in satire bites.
Well folks, I hate to be the one that has to tell you, you will NEVER get to the truth like that!  It takes hours, sometimes days and weeks and months or even YEARS to find the TRUTH that has been so masterfully disguised and hidden.
In the case of these types of "accidents" which involve very highly toxic chemicals there is a real need to take the time to really view all the information that can be gathered and to look at the situation from every possible angle.  It takes a great deal of digging and evaluating to bring us to the truth.  We cannot afford to just rush through to a quick resolution. There are thousands of lives at stake in the immediate area, but more than that, this event has the potential for ongoing consequences for millions of people, including you and your loved ones.
There are nefarious individuals, groups and organizations that have a heavy stake in how this event is handled.  They have no qualms about dirty dealing.  They don't care about the loss and suffering that occurs do to their conduct.
If you don't think that there are MANY CONSPIRACIES at work in our world than you are numb asleep or mind controlled.  There are so many dark forces at work in every area of our lives.  Some of them working together, some independent of each other, but all with the same goal and guided by the same DRIVING SPIRIT.
I have tried my best to sort through all the lies and deceits in this on going saga of the EXPERIMENT at East Palestine, OHIO.  Yes, I said, experiment because at this point I am convinced that is exactly what is happening there.  That is my personal opinion to which I AM ENTITLED.  You can agree with me or not… matters not to me.  DO YOUR OWN RESEARCH, but do not form an opinion based on nothing but the mainstream rhetoric.
You owe it to the citizens of East Palestine and to yourselves to dig deep.  TRUST me when I say, this will be coming to your neighborhood in one form or another.  Whether you live by a railroad or not.  NO ONE is safe.
I know this is a very long post. I apologize for the strain on your device to view it and for the demand on your precious time to read and digest it.  However, it is my sincere hope that once you have viewed all the information disclosed here, once you see it all in one place and are able to get the big picture, that you will be CONVINCED that this was no accident and that this maybe your final wake up call!!  There are forces at work that are preparing to bring down the hammer.  You will wake up one day soon under the regime of the NWO, with no rights and no hope.  Unless you know the one who is THE HOPE/ HATIKVA.  Yashua HaMashiach!
As usual, all the articles and videos included in this post contain the links to the original.  I mostly pulled excerpts from the original but you can view the articles in full by clicking on the link.  Everything in my posts is for education purposes and edification and encouragement of the body of Christ.  I receive no remuneration.
All the posts in this series:
spacer
spacer
Due to the possible complexity of railroad accidents and the extensive nature of the investigation process
,
a railroad accident investigation often requires 12 to 24 months to complete
. Depending on the circumstances of the accident, the IIC along with other NTSB investigators and party members may travel to the accident site to collect information. The NTSB has the authority to designate organizations, corporations, or agencies as parties to the investigation. Only representatives who can provide technical or specialized expertise are permitted to serve as a party member and report directly to the NTSB. The NTSB will not determine the cause of an accident while on scene.
spacer
More water woes for East Palestine after grocery recall/Rush Hour
spacerspacer
SHOCKING! THE EPA Orders Pause of Toxic Waste Cleanup From East Palestine Ohio
spacer
 spacer
spacer
spacer
spacer
Cornell Emeritus Professor Murray McBride warned, "
The combustion of vinyl chloride that resulted from the accident may have created highly toxic dioxins,
surface soils downwind of the spill site should be tested for dioxin levels particularly where food crops are to be grown.
" 
(OR DOWNSTREAM!!)
East Palestine Fire Department ran a signup for the MyID medical information tracking wearable just days before the Norfolk Southern Railway trainwreck disaster spilled vinyl chloride into the environment. (Image: Facebook Screenshot)
The village of East Palestine rolled out a proprietary, albeit optional, digital ID system just days before a disastrous trainwreck that saw copious amounts of the highly carcinogenic vinyl chloride spilled, and then burned off into the atmosphere by Norfolk Southern Railway as the company raced to get its line reopened.
On Jan. 26, Lisbon, Ohio-based media outlet Morning Journal (archive) reported that East Palestine Fire Department was "hosting a sign up event" for a service called MyID targeting both EP and nearby Unity Township.
The outlet quoted East Palestine Councilman Robert Runnion as stating, "MyID is a program that helps first responders aid victims more effectively and efficiently."
The article added that MyID "touts itself" as a "comprehensive medical ID solution that provides an easy way to access, store and manage your health information."
Morning Journal explained, "How it works is the company sells a variety of products like bracelets, tags, stickers and wallet cards that feature a QR code that can be scanned by medical personnel to get access to your online medical profile in a few short seconds."
"The products allow first responders to scan the QR code quickly in the event of an emergency thereby removing any time delays in accessing important health information related to the person in need of help, or in the event that a person cannot communicate," the outlet added.
MORE ON WEARABLE TECH AND SOCIAL CREDIT SYSTEMS
But the plan had been months in the making, according to WKBN27 news, which ran something of an advertorial for the MyID rollout in East Palestine in October of 2022.
The lead paragraph of the article stated, "East Palestine is known as 'The Place to Be.' It's way ahead of the curve on a program to provide better treatment for anyone in the event of an emergency. We learned how it works and how it could help everyone in East Palestine."
Video: East Palestine switching to 'MYID' emergency service
A video of a television segment accompanying the article showed that the wearables sold by MyID not only included a scannable QR code, but were also RFID tap-enabled.
"Orders will start in January," WKBN27 stated, adding, "The Fire Department has already collected $5,000 in donations to help."
In a second Jan. 26 article published by WKBN27, EPFD Chief Keith Drabick stated, "We're not doing this to gain anybody's information, to try and steal anybody's information. We're doing this to help the public in medical emergencies."
Drabick added, "Anybody that skeptical? Please come on down. Sit down, talk to us. We'll be happy to show you everything that goes on with it. We'll be happy to show you how secure it is."
Darlene Chapman, also with the EPFD, told the outlet regarding the MyID signup event, "We want to bring people in to get signed up, to pick their device that they want, and just so we can see who all is interested in it."
WKBN stated that the devices were not only ready to go, but would be free for the first 250 customers, "People who are ready can sign up and pick their device. It's free. The village has $5,000 in donations to cover the first phase of 250 devices."
According to a Facebook page for the Jan. 29 signup event, 1 person was interested, and 1 person went.
A Facebook Live video published by the East Palestine Park Board on Oct. 1, 2022 also showed Chapman manning a promotional booth for MyID at a local craft fair.
In the video, Chapman showed the session how she could scan a wearable device connected to her own health information.
The MyID app displayed "your diagnosis…your personal information…your emergency contacts…allergies you have…medications that you're on…lists your family physician," Chapman both stated and demonstrated.
Chapman added that, at the time, the EPFD was only doing signups, and hoped to get a proper rollout of the system to takers by November.
The MyID website shows a variety of RFID and QR code-enabled wearables ranging in price from $5 to $95.
A FAQ page on the company website states that its technology is secure because it utilizes Amazon Web Services, firewalls, SSL, and an automatic logout function on its app.
Eyes on the ground
A Feb. 16 Twitter thread by independent journalist Pedro Gonzalez displayed on the ground scenes from East Palestine following the disaster, which showed what appear to be a dozen construction site dumpster-style bins lining the side of the town's roadways at the East Palestine Park.
"I interviewed a family near the park that works at a factory that was close to where the train derailed. Workers are pumping and cleaning this creek all day and night," Gonzalez stated.
Further video showed extensive equipment operating in a local creek.
Gonzalez added that town residents appear to be in the dark about what exactly is being done by the cleanup crews, "…there are conflicting reports about everything on every level. Even locals are in the dark about what's happening literally in their backyard and those in charge aren't helping. It's a huge communication problem."
The journalist showed a video he obtained from a local resident showing cleanup crews transporting the dumpsters out of the city every night between 8:00 and 10:00 p.m. "like clockwork."
He added that the cleanup crews refused to talk to him, and that town residents he spoke with say that although the crew is polite, they won't speak with the residents, either.
Clear and present danger
Although network media has attempted to downplay the severity and danger of the chemical spill, a Feb. 15 "Tip Sheet" issued by the University of Cornell quoted Emeritus Professor Murray McBride as warning that vinyl chloride is "highly mobile in soils and water."
The Tip Sheet advised farmers and residents to "test wells and soils where crops are grown."
McBride explained, "Several industrial chemicals, including vinyl chloride and butyl acrylate, were released in large quantities into the air, surface waters and soils at the site of the derailment."
"The vinyl chloride release from the rail cars is of special concern because of the particularly high toxicity of this chemical to humans," he added.
The Professor noted that the chemicals can also "persist for years in groundwater."
McBride also warned that the burnoff of the chemical spill by Norfolk Southern Railway as it raced to get the line reopened was also not a trivial matter for the local environment.
"Because the combustion of vinyl chloride that resulted from the accident may have (Absolutely without a doubt)  created highly toxic dioxins, surface soils downwind of the spill site should be tested for dioxin levels particularly where food crops are to be grown," he stated.
spacer
Wednesday, February 22, 2023 by: Ethan Huff
Bob Moore, a local 70-year-old farmer and longtime East Palestine resident, told the independent media that he ignored local news reports prior to the disaster urging residents like himself to sign up for MyID, allowing them to receive a biometric tracking device capable of relaying updates to first responders about their health conditions amid an emergency or "major disaster" not unlike the one that occurred in real life a week later.
The timing of the MyID rollout, Moore explained, is nothing short of suspicious – almost like the whole thing was planned as a false flag event.
"It was exactly a week before the derailment happened," Moore explained. "The people were asked to go to the local fire department in downtown East Palestine to get that MyID."
"They began monitoring your physical activity, your heart rate, your respiration, anything you might be exposed to. I see this as the kind of sensor you would put on an astronaut or on an athlete that you wanted to track to see how he'd react to stress or being winded, or in this instance chemical exposure. It's a monitoring device."
(Related: The company hired by Norfolk Southern to conduct toxicology assessments on the train derailment chemical release has a history of questionable and potentially fraudulent behavior.)
Was East Palestine a "test town" for the release of biometric tracking bracelets?
On January 26, WKBN, a local Ohio news affiliate, announced that East Palestine would begin making "an important medical device available to all 4,700 residents" starting on January 29, just five days before the derailment.
"The MyID program is ready to roll out in East Palestine. It's a medical information system that helps first responders provide care," WKBN reported – watch the news report below.
"MyID provides wearable devices or key FOBs that have QR codes. Emergency responders use a camera phone to access important medical information."
The announcement upset Moore, who said it reminded him of the Wuhan coronavirus (Covid-19) "vaccine" rollout under Operation Warp Speed.
"I completely ignored it," Moore said about the announcement.
"But the way the media played it up – it was like East Palestine was a test town that they volunteered to be part of, that they were chosen and were going to implement it right after Jan. 23. I do find it odd. I find it a coincidence that we are having coincidences pile up around here."
Moore further speculated about the rise in disasters at food factories and egg farms on top of the train explosion and MyID rollout. He believes the biometric bracelets are possibly a way for the government to track people in the midst of a major disaster.
"The fact that the program exists indicates that somebody somewhere knows something and wants to get data," he said.
"Every piece of data that the government collects, that DARPA, large corporations, and multinational corporations collect, can always be turned against the citizen. Everything is vulnerable to weaponization and the most sacred thing in any weaponizing is data."
spacer
16 sensors that are present in fitness bands and smart watches that you need to know..
Read more at:
http://timesofindia.indiatimes.com/articleshow/78033264.cms?utm_source=contentofinterest&utm_medium=text&utm_campaign=cppst
Any typical fitness band or smartwatch comes with around 16 sensors inside.  These sensors along with other components like battery, mic, display, speakers, etc. and other high-end software make up the fitness band or smartwatch.  Here are the sensors inside these wearables that you should know.
Ambient light sensor to tweak display brightness.
3 axis accelerometer detects movement and tracks directions, can track forward and backward movement, sense gravity and determine body's orientation, position and rate of speed change.
Altimeter detects changes in height; how much you are climbing stairs or going down a slope.  Helps measure calorie count.
Optical heartrate sensor that detects heart rate per minute. It uses light to detect the speed of blood flow on the wrist
SpO2 monitor to measure blood oxygen levels, measuring the reflection of red and infrared cells measuring the variation to estimate  the level of SpO2
Bioimpedence sensor to measure respiratory rate sleep, heartrate, water level and more.  The battery charger electrodes in the device sends electrical deliver small currents to your skin to measure the resistance.
Poximity sensor to let the device know when you are near it and activate it.  It helps save the battery.  It's main job is to activate the display screen.
Compass – helps map applications and provide a sense of direction for the device
ECG Sensor to detect every electrical impulse your heart sends out with every heartbeat using the electrodes within the device.
GPS gauges the amount of activity, the direction and location, guides the Map applications. (A TRACKING DEVICE)
Gyroscope measures the angular velocity, used to detect motion and track the accurately, '
Gesture sensors detect wrist motion.  Used to give the device coded messages/directions.
UV sensor to measure exposure to sunlight and UV levels
Magnetometer works with GPS locator and Maps applications and compass to pinpoint your exact location
Electrodermal activity sensor to measure stress along with a heart rate tracker, ECG and skin temperature sensor. It detects small electrical changes in the sweat level on your skin
Skin temperature sensor to detect slight temperature changes that might signal that you are getting a fever, or detect the start of menopause
spacer
"Well, if you don't like your job, then just quit," said Nina Farahan from Duke University School of Law. She asked the audience, "But what if, there's nowhere to go? What if everywhere has ubiquitous monitoring?"
adjective
Being or seeming to be everywhere at the same time;

omnipresent.

Existing or being everywhere, or in all places, at the same time; omnipresent.
Being everywhere at once: omnipresent.
Wearable devices that collect employee brain waves for the purposes of artificial intelligence-driven data analysis to monitor the productivity, loyalty, and romantic inclinations of staff will soon become the new normal, according to a presentation at the World Economic Forum's Davos 2023 event.
The segment was titled Ready for Brain Transparency? and was moderated by the CEO of the Atlantic, Nicholas Thompson and Nita Farahan from Duke University School of Law.
Thompson introduced the segment as a preview of technology that will, "Use brainwaves to fight crime, be more productive, and find love" as he prompted the audience to pay attention to an animated short that served as an introduction.
The animation depicted a woman working on a computer who had just met her deadline to complete a critical memorandum. During the process, AI was able to determine her stress level was rising as the deadline approached, and so her computer was intervened with, delivering an instruction to take a "brain break."
The short also included portions straight from science fiction dystopia.
In one instance, the woman was distracted, glancing at a new co-worker she was attracted to during her writing job, but was sternly rebuked by the AI with a reddened popup that warned, "Reminder: INTRA-OFFICE ROMANCES ARE STRICTLY FORBIDDEN."
In another instance, the animation celebrated that the woman's performance bonus was linked to whether her brain wave metrics were in line with company edicts, including her sleep patterns.
As the clip concluded, Farahan walked on stage and asked a small audience appearing to be composed of a few dozen viewers, "What do you think? Is it a future that you're ready for?"
The response could be described as restrained and muffled jeering.
"You may be surprised to learn that it's a future that has already arrived," Farahan chipperly stated. "Everything in that video that you just saw is based on technology that is already here today."
One of the key portions of the presentation was a technological innovation underwritten by advancements in AI, allowing the humans who command the machines at present to decode the brain activity of those they monitor.
During her speech, Farahan took a page out of the playbook of the Communist Party as she reduced the existence of human beings to the level of being merely matter, "After all, what we think, what we feel, it's all just data. Data that in large patterns can be decoded using artificial intelligence." 
And this data was to be collected by "wearable devices that are like Fitbits for your brain," she said.
The devices presented included headbands, hats, earbuds, and headphones.  (wrist watches, bracelets)
Even, "Tiny tattoos that you can wear behind your ear," will be used for brain wave surveillance, Farahan added.
Farahan's presentation revolved around "one of the most compelling use cases" for the technology-at-large being the workforce, as she levered viewers and her audience to accept the notion by providing a photo-based example of a trucker who was said to have attempted a 20 hour 1,500 mile non-stop trip before crashing into cars.
According to Farahan, wearable brain surveillance technology would have alerted the trucker's employer that he was falling asleep.
She was happy to note that no less than the Chinese Communist Party is already using the technology in the Beijing-Shanghai high speed train "where train conductors are required to wear hats that have sensors that pick up their brain activity."
"Employees are already having their brain activity monitored," Farahan leveled with her watchers, before attempting to spin the development into a social advancement that "very well may be something we want to embrace as a society."
But the use cases for employers are not just the safety-based form that nobody would be so brazen to disagree with. Farahan stated that brain surveillance is already "used to monitor productivity of employees," using the example of an Amazon warehouse.
"Whether or not they're taking breaks or unscheduled breaks is the kind of thing that employees resist, unionize against, rise up against, and undermines morale," she noted.
Farahan said, "Well, if you don't like your job, then just quit."
"But what if, there's nowhere to go? What if everywhere has ubiquitous monitoring?" she asked.
"During the pandemic what we found is that 80 percent of companies admitted that they used at least some forms of so-called 'bosswear' technology to monitor the productivity of their employees," Farahan pointed out.
And really, collecting and analyzing brain waves is just the next step in our normal lives, Farahan added, because, "Surveillance is part of our everyday lives. Surveillance for productivity is part of what has become the norm in the workplace."
"And maybe with good reason," she said as she cited Salary.com's Wasting Time at Work Survey as finding that 9 of 10 employees "admit they waste at least some time at work every day."
The survey, which can be found online and was last conducted in 2014, stated, "The number of people in this year's survey who reported wasting time at work every day is up to a whopping 89% — a 20% increase compared to last year."
Specific data, however, showed that 31 percent of that group self-reported spending half an hour per day "on non work-related tasks," while another 31 percent self-reported spending an hour.
Farahan said the AI monitors not just whether you're working, but how focused you are, "When you combine brain wave activity together with other forms of software and surveillance technology, the power becomes quite precise."
The presentation stated that the best way to mitigate employee resistance and rebellion against the shift in workplace paradigm is to provide the devices on an optional basis to employees who want to discipline themselves accordingly.
The book The Nine Commentaries on the Chinese Communist Party, which has led to more than 407 million people renouncing vows made to the Party, the Young Pioneers, or the Communist Youth League, which are mandatory for participation in Chinese society, provides an apt description of the portion of CCP's nature and operational methodology that Davos and the public-private partnerships it represents appear to be emulating.
In the section On the Unscrupulous Nature of the Chinese Communist Party, the book states, "Another iniquitous characteristic of the CCP is manifest in its changing the definition of cultural concepts and then using these revised definitions to criticize and control people."
"If you join the Party, it will control all aspects of your life, including your conscience, subsistence, and private life," the authors continued.
The book further states, "It dictates all matters, from ones as important as who should be the chairman of the country or the minister of defense or what regulations and rules will be made, to as small as where one should live, with whom one can marry, and how many children one can have."
"The CCP has mustered all imaginable methods of control." (And the whole world is following their lead.)
spacer
Check out some of my related posts below:
Published: Feb. 24, 2023 at 1:54 PM CST
The study compared samples from North Carolina after Hurricane Florence in 2018 and samples from the East Palestine train derailment in February of 2023. The comparisons showed that BTEX (Benzene, Toluene, Ethylbenzene, and Xylenes) levels are considered normal. Those chemicals are considered volatile and are typically associated with petroleum products.
Unfortunately, the study also showed that nine out of approximately 50 reporting chemicals from the EPA are higher than normal. Texas A&M went on to explain that "if these levels continue, they may be of health concern (especially acrolein)."
DANGEROUS FIRE and EXPLOSION HAZARD. * Acrolein is a DOT Poison Inhalation Hazard (PIH). IDENTIFICATION Acrolein is a colorless or yellowish liquid with a piercing, disagreeable odor that causes tearing. It is used in making plastics, drugs and tear gas.
On the cellular level, 
acrolein
exposure has diverse toxic effects, including DNA and protein adduction, oxidative stress, mitochondrial disruption, membrane damage, endoplasmic reticulum stress, and immune dysfunction.
Source
Acute Health Effects
The following acute (short-term) health effects may occur immediately or shortly after exposure to Acrolein:
* Contact can severely irritate and burn the skin and eyes with possible eye damage.
* Breathing Acrolein can irritate the nose and throat.
* Exposure to Acrolein can cause dizziness, lightheadedness, nausea, headache, and passing out. Higher concentrations can cause unconsciousness and death.
* Breathing Acrolein can irritate the lungs causing coughing and/or shortness of breath. Higher exposures can cause a build-up of fluid in the lungs (pulmonary edema), a medical emergency, with severe shortness of breath.
Chronic Health Effects
The following chronic (long-term) health effects can occur at some time after exposure to Acrolein and can last for months or years:
Cancer Hazard
* Acrolein may cause mutations (genetic changes). Whether or not it poses a cancer hazard needs further study.
* Many scientists believe there is no safe level of exposure to a carcinogen.
Reproductive Hazard
* There is limited evidence that Acrolein is a teratogen in animals. Until further testing has been done, it should be
treated as a possible teratogen in humans.
Other Long-Term Effects
* Permanent lung damage may occur after a high exposure or repeated lower exposures.
More analysis is expected to be done over the next few weeks, where the study will look into two main questions: "Are there other chemicals in the air that EPA isn't monitoring? What about locations were EPA doesn't have a monitor?"
February 25, 2023, 10:04 PM
Federal teams are going door-to-door to check in with residents of East Palestine, Ohio, and conducting health surveys as part of the federal government's response to the toxic train derailment that has fueled anxiety about the safety of the air and water in the town, according to a White House official.
The teams are providing informational flyers with federal and local resources and completing the surveys after President Joe Biden directed the move, according to the official.
This latest step comes as frustrated locals in East Palestine complain about feeling sick and raise long-term health concerns after the Norfolk Southern train wreck earlier this month caused toxic chemicals to seep into the water, air and soil.
The two-page flyer, obtained first by CNN, includes emergency resources for residents as well as details on how to schedule a free health assessment or arrange testing for a private well or drinking water. It also includes the number of a dedicated poison control hotline for questions related to the train derailment, and details on the next federal US Environmental Protection Agency-led public meeting at 6 p.m. March 2 in the Palestine High School Auditorium.
The flyers are being handed out by members of the EPA, Federal Emergency Management Agency, and the (CDC) Centers for Disease Control and Prevention with the goal of reaching 400 homes by Monday, according to the White House official. The health surveys are being conducted by the CDC.  (sounds like a sampling size for a study to me. DATA gathering.)
Biden on Friday directed agencies to go door-to-door to check in with residents after he received an update on the federal government's response to the derailment from senior officials, including Transportation Secretary Pete Buttigieg, Health and Human Services Secretary Xavier Becerra and the heads of the EPA and FEMA, according to the official.
The President currently has no plans to visit Ohio and on Friday defended his administration's response to the crisis, which has drawn criticism from Republicans, including East Palestine Mayor Trent Conaway, who told Fox News earlier this week that Biden's decision to visit Ukraine while the situation was unfolding in Ohio was "the biggest slap in the face, that tells you right now he doesn't care about us."
The-CNN-Wire
™ & © 2023 Cable News Network, Inc., a Warner Bros. Discovery Company. All rights reserved.
spacer
Officials assure residents that tests prove it's safe. But locals complain of everything from headaches, respiratory problems and rashes to pain in their teeth.
EAST PALESTINE, OHIO — Residents suffering ailments in the aftermath of the recent train derailment here came to a makeshift clinic Tuesday with their symptoms, stories, and, perhaps more pointedly, their frustrations.
   It's been three weeks since the derailment resulted in a massive toxic spill and a faint chemical smell still fills the air. Local hospitals and clinics have treated hundreds of people for a wide range of ailments associated with the spill, including headache, respiratory problems, eye irritation, rashes, and dizziness.
In response to residents' increasing frustration over their chase for straight answers, Ohio Gov. Mike DeWine called for a new Health Assessment Clinic, which opened Tuesday at a downtown church.
   The first patient (noon sharp, appointment only) was Matthew Stokes, 43, a welder for CeramFab, a manufacturing company overlooking the train tracks. He was there for the initial clean-up effort, when, "they took one scoop of dirt, and the senior maintenance guy [with me] had to take a knee. I had to grab hold of something. I can't explain it. I've never been exposed to toxic stuff."
   His symptoms are typical, but he added, "Even my teeth hurt. I can't breathe. I got the shit in me."
   He's fortunate to live out of town, but like many residents here, he's also trying to return to normalcy, with schools and businesses recently reopened. But normalcy for him just got a new definition. On Friday, he came home to learn that his wife is pregnant. He worries not only about today, but a decade from now. "It's in the air. You can't fight what you can't see."
   He was told to carefully monitor his symptoms.
Even as people share stories with each other about physical symptoms that just won't subside, officials' have assured residents that the land, air and water around the small eastern Ohio town of East Palestine have passed safety testing.
   But patients have run out of patience. The clinic's schedule was booked solid today.
  "The goal of our clinic is to help residents navigate their health concerns," Columbiana County Health District spokeswoman Laura Fauss said Tuesday, nearing the end of day one. "We are planning to hold this clinic through Saturday with an option to extend into next week and beyond if necessary."
   Local, state and federal officials, meanwhile, are growing frustrated with railroad officials.
   "Let me be clear," Environmental Protection Agency administrator, Michael S. Regan, said in the statement released Tuesday. "Norfolk Southern will pay for cleaning up the mess they created and for the trauma they've inflicted on this community." He visited here last week.
   No one was immediately injured after the train derailment and in the controlled release of the liver cancer-causing chemical called vinyl chloride, which produced an ominous plume of dark gray smoke that lasted days and drew gasps across the US. Railroad officials said the vent-and-burn was done to avert a more catastrophic explosion, which could have sent shrapnel flying over a mile radius.  (How dare they claim that no one was injured.  Hundreds of people are suffering who were perfectly healthy prior to the incident.  Not only that, many of the symptoms will not show up for years)_
   The spill that prompted a days-long public evacuation killed about 3,500 small fish across seven and a half miles of streams. Many residents live along those streams. Pets also have been affected with skin and respiratory issues. Long-term effects are, for now, unknowable.
  This much is known: Toxic chemicals have reached the Ohio River. The Ohio spans nearly 1,000 miles from Pittsburgh to St. Louis, providing drinking water for more than five million people, according to the Ohio River Foundation, a suburban Cincinnati non-profit organization. The EPA says, though, the chemicals in the river have sufficiently dissipated to make it safe.
Residents here are most worried about the effects reaching their kitchens and living rooms. Particularly when it comes to their children.
   "It was definitely scary, for sure," said Logan Gruber, taking a brief break from hitting groundballs to his 10-year-old daughter, Layla, on Sunday at East Palestine Park not far from the derailment.
   "Honestly," he said, "the worst part was worrying about the kids, how they're going to handle it. Right now everything seems fine."
   Asked if he had faith that his hope would endure, he said, not much. That's a strong undercurrent here in East Palestine.
   "In 20 years, who knows what's going to happen?" he said, hitting a hard grounder to shortstop that Layla fielded cleanly. "This stuff is all in the creeks and streams, and it's going to leach down [into the soil] over time."
   Those perceptions bring great challenge to officials like Ohio Department of Health Director Bruce Vanderhoff, MD. He is, in a sense, swimming upstream.
     The clinic, set up at First Church of Christ, is staffed by registered nurses and mental-health specialists. A toxicologist is available either on site or by phone.
   The clinic lives up to its name of health assessment. It is essentially triage.
   Ted Murphy was hopeful to get some mental-health care. When the spill occurred, he called his elderly mother, Darlene, who lives on East Market Street, about 75 yards from the spill.
   "I looked out and there was all this fire," she recalled, waiting outside the clinic for her son, who was being seen. "I called my son back and said you better come home."
   Her symptoms of a headache, raspy throat, and dry eyes are relatively minor. She stayed inside throughout the chaotic days that followed prior to the evacuation. She said she is OK and mainly kept the appointment to appease Ted and his sister. Clinic workers told her to keep in touch.
   Soon, her son emerged. Symptoms: Sinus trouble, sore throat, and emotional distress, partly owing to concern for his mother.
   "An evaluation was all that was, to see where your mental status is at and everything," he said. "There was no [physical] testing."
   He grew more frustrated as he spoke, his voice straining.
   "I'm an emotional damn wreck," he said, "stressed out."
   He is not alone.
Dams installed to help restrict contaminated water
While some waterways in the area were contaminated – killing thousands of fish downstream – officials have said they believe those contaminants to be contained.
After crews discovered the contaminated runoff on two surface water streams, Sulphur Run and Leslie Run, Norfolk Southern installed booms and dams to restrict the flow of contaminated water, the EPA said.
Despite assurances from officials that the water is safe, Walker said she won't let her children drink tap water.
"There's a big concern because they're young. They've got their whole life ahead of them," Walker told CNN affiliate WOIO. "I don't want this to impact them down the road. I want them to have a long, happy life."
spacer
The railroad company behind a disastrous derailment in Ohio is a financial backer of a controversial police training facility in Georgia that has drawn protests from environmental groups.
Norfolk Southern gave $100,000 to a campaign to build a police facility (dubbed "Cop City") in an Atlanta forest, financial documents show. As residents of East Palestine, Ohio grapple with financial fallout from the derailment, activists in Atlanta are drawing comparisons between the two environmental battles.
"I didn't experience first-hand what happened in East Palestine, and people there will not necessarily experience, first-hand, the tearing down of this forest," an Atlanta activist told The Daily Beast. "But these are inextricably tied together. They're part of the same system. We face the same consequences to our lives and our loved ones."
In early November, three months before the derailment in East Palestine, another set of Norfolk Southern vehicles sat ablaze. But this fire, which damaged three construction vehicles in Atlanta, was a deliberate act of arson, according to activists who took credit for the fire.
"This excavator belonged to Norfolk Southern, a supporter of the proposed Cop City Project in ATL," the self-proclaimed perpetrators announced on a blog that month. "It was decommissioned by fire. Fire heals all. Fuck northfolk southern railways."
The saboteurs had turned to arson after a protracted standoff with Atlanta officials. Since April 2021, when Atlanta announced plans for a $90 million, 85-acre police-training facility in the South River Forest, residents have expressed environmental concerns about the planned deforestation.
"The city's tree canopy, which is the most extensive of any metropolitan area in the United States and a city treasure, is our best hope for resilience against the worst impacts of climate change," read an August 2021 letter by the Sierra Club's Georgia chapter and 15 other groups that protested the development for environmental reasons.
The open letter didn't prevent the project from moving forward. Neither did hours of pushback in public hearings, legal challenges under the Clean Water Act, or protests against Cop City's sponsors—a long list of foundations and corporations including Norfolk Southern. A 2022 financial report from the Atlanta Police Foundation, which is overseeing the project, shows a $100,000 donation from Norfolk Southern.
It's unclear when Norfolk Southern made the donation. Neither the APF nor the railroad company commented on the six-figure contribution.
Norfolk Southern is headquartered in Atlanta. But while arsonists burned three Norfolk Southern construction vehicles in November, the railroad company was engaged in a more nationwide fight.
In late 2022, railroad workers threatened to go on strike, demanding paid sick days and a better scheduling model. Financial records reveal that Norfolk Southern spent at least  $70,000  lobbying Congress to avoid a strike.
The then-looming threat of a railroad worker walk-off prompted columnists and historians to revisit the history of U.S. rail strikes, which have seen bloody alliances between rail companies and law enforcement. "In multiple cities, armed company guards opened fire on striking workers, killing several and escalating the conflict even more," the New York Times wrote in September of a notorious 1922 rail strike. "Governors in several states called out the National Guard to assist strikebreakers."
The 2022 labor dispute, however, ended bloodlessly, with President Joe Biden signing a deal that blocked a strike but did not award sick leave. Many of the workers' key complaints remain unresolved, labor leaders say.
After the crash in East Palestine, railroad unions were quick to point to issues like understaffed crews and cuts to maintenance teams. At the time of the crash, the Norfolk Southern train had a crew of two full staffers and one trainee, Fritz Edler, a special safety representative for the Railroad Workers Union, told The Daily Beast.
"That's the very minimum [to operate safely] depending on what's in the train," Edler said. If one crew member is operating the locomotive, and the crew needs to take measures like splitting cars, "a single person can't do it, even though the industry keeps pushing for that."
Norfolk Southern repeatedly lobbied last year against legislation that would require at least two crew members on freight locomotives. Edler also said railroad companies have cut back on maintenance, which might have otherwise detected the broken axle that's being eyed as the cause of the East Palestine crash.
"It's a hedge fund method of organizing the Class I railroads exclusively around lowering the operating ratio," Edler said. Rail companies "do whatever they can do to show Wall Street that they've lowered their operating ratio. A lot of times that means getting rid of people or selling off equipment, deferring maintenance, things of that sort."
Sean Wolters, an activist who lives near the planned Cop City site, connected Norfolk Southern's lobbying expenses to its donation to the police training facility.
"Norfolk Southern has worked very hard to reduce the power that their workers have; the power to go on strike or have sick days," Wolters told The Daily Beast. "They've been trying to maximize profits, to please shareholders on Wall Street, to the detriment of their own workforce. In order to ensure that this kind of discipline of the workforce can be enforced, you need a workforce."
The apparent money-cutting methods, from a rail company that posted record revenue numbers and paid its CEO more than $4 million last year, rubbed some East Palestine residents the wrong way after a Norfolk Southern train derailed there this month, leading to the release of carcinogenic chemicals such as vinyl chloride.
Following the derailment, Norfolk Southern announced financial aid for nearby families, including $1,000 checks for residents of the 44413 zip code, where East Palestine is located. A Norfolk Southern spokesperson told The Daily Beast that the railroad had distributed "over $2.2 million in direct financial assistance to more than 1,530 families and a number of businesses to cover costs related to the evacuation. Those include reimbursements and cash advancements for lodging, travel, food, clothes, and other related items."
But some residents say the funds pale beside what they anticipate to be long-term expenses. East Palestine resident Nathen Velez who lives and works near the train tracks was one of the derailment's first witnesses. Velez and his family have spent approximately $3,000 on Airbnbs since the National Guard evacuated residents earlier this month, Velez's friend Ty Boor told The Daily Beast. (Boor has been running an online fundraiser to cover the Velez's expenses. In a description for the fundraiser, which has raised $6,600, he lambasts Norfolk Southern for its profits and its cost-cutting measures.)
The Velez family and other locals are considering leaving East Palestine, Boor said. But the family worries that the derailment two streets from their house has caused their home value to crater, making the mortgage "south of value-less," Boor said.
Regulatory bodies like the Environmental Protection Agency have begun testing air and water around the derailment site, with varying results, most of them showing chemical readings within safe levels. Still, experts have urged bottled water and caution as testing continues.
"Nobody trusts that," Boor said of some initial testing, citing the huge number of fish found dead in local streams, which authorities have attributed to the chemical leak. "The fish are belly-up. They almost look like they have chemical burns on them—nobody's fooled in this town."
In East Palestine and Atlanta, demands for answers have led to tense encounters with the law.
While covering a news conference days after the East Palestine derailment, NewsNation reporter Evan Lambert was arrested during a live news shot. Police told Lambert that he was "out of line for talking when the governor was talking" the New York Times reported. They made Lambert lay on the ground, where they handcuffed and arrested him for criminal trespass and resisting arrest. His charges were later dropped.
In Atlanta, meanwhile, protests against Cop City have ended in terror charges and one activist's death. Since the domestic terrorism charges were handed down in December and January, legal experts have expressed concerns that the charges were a "politically motivated" overreach, intended to quash unruly protests (like the burning of Norfolk Southern construction vehicles). 
"When I saw the experience of people in East Palestine, trying to ask for justice, to be done right by this company that poisoned them, and having my own experiences with poisoned water, I felt their pain," May told The Daily Beast. "The company refused to see them face-on."
Though separated by hundreds of miles, East Palestine and Atlanta are connected—as is every town "where we might face a derailment like this," she said.
spacer
2 million gallons of toxic water.
Deer Park waste disposal company will house toxic wastewater from Ohio train derailment, TCEQ says
DEER PARK, Texas (KTRK) — As clean up continues from the train derailment in East Palestine, Ohio, a private company in the Houston area has agreed to store and dispose the toxic liquids.
The Texas Commission on Environmental Quality (TCEQ) told ABC13 in an email that Texas Molecular in Deer Park is receiving the liquid waste for storage and disposal.
"TM Deer Park is authorized to accept and manage a variety of waste streams, including vinyl chloride, as part of their RCRA hazardous waste permit and underground injection control permit," a spokesperson for the agency said.
Several of the train cars that crashed were carrying vinyl chloride, which erupted into a massive blaze, ABC News reported.
"It's an organic compound, and it's very, very toxic," Dr. George Guillen, the executive director of the Environmental Institute of Houston, said. "You certainly wouldn't want to get it in your system."
Texas Molecular's website reads that they provide "responsible and safe treatment and disposal solutions for even those most challenging industrial hazardous aqueous waste and wastewaters."
The private company specializes in deep well injection, which allows them to inject the hazardous waste thousands of feet into the ground for disposal.
Guillen, who also serves as a biology and environmental science professor at the University of Houston-Clear Lake, said that is a common practice, and there should be minimal health risks to Deer Park residents.
"This injection, in some cases, is usually 4,000 or 5,000 feet down below any kind of drinking water aquifer," he said. "Could it come up some day? Yes, maybe, but hundreds of years from now or thousands of years from now."
Guillen said the risk lies in the transport of the chemicals for more than 1,300 miles from East Palestine to Deer Park.
SEE ALSO: Video of Ohio train derailment shows wheel bearing in 'final stage of overheat failure,' NTSB says
Deer Park resident Tammy Baxter has a similar concern. She first heard that the waste may be transported to the city she lives in from a video circulating on social media.
"It was a TikTok where they were calling out for truckers," Baxter explained. "The rumor behind the call for truckers was that this was what they were transporting. I made a call to the mayor's office in Deer Park."
Baxter said she expected a return phone call dispelling the rumor. Instead, it was confirmed.
"I am disturbed," Baxter said. "I am shook by the information."
SEE ALSO: Ohio train derailment aftermath: How worried should people be about hazardous chemicals?
Both Guillen and Baxter brought up the possibility of a crash during the transport that could cause another hazardous situation.
"There has to be a closer deep well injection," Baxter explained. "It's foolish to put it on the roadway. We have accidents on a regular basis. Do they really want to have another contamination zone? It is silly to move it that far."
When asked for comment, Texas Molecular told ABC13, "We communicate directly with our stakeholders including the City of Deer Park, The Deer Park Citizens Advisory Council, the Deer Park Local Emergency Committee, our employees, the TCEQ, the EPA, and local elected officials."
ABC13 also reached out to the Environmental Protection Agency (EPA) to find out exactly what chemicals were being transported and when but has not heard back.
For more on this story, follow Mycah Hatfield on Facebook, Twitter and Instagram.
spacer
Toxic wastewater used to extinguish a fire following a train derailment in Ohio is headed to a Houston suburb for disposal.
"I and my office heard today that 'firefighting water' from the East Palestine, Ohio, train derailment is slated to be disposed of in our county," Harris County Judge Lina Hidalgo said in a Wednesday statement.
"Our Harris County Pollution Control Department and Harris County Attorney's have reached out to the company and the Environmental Protection Agency to receive more information," Hidalgo wrote.
Tweet
I heard the news today about East Palestine "firefighting water" being sent to Harris County and will continue pushing for information for our community.

The wastewater is being sent to Texas Molecular, which injects hazardous waste into the ground for disposal.
The Texas Commission on Environmental Quality told KTRK-TV that Texas Molecular "is authorized to accept and manage a variety of waste streams, including vinyl chloride, as part of their … hazardous waste permit and underground injection control permit."
Is the TCEQ implying that whoever is shipping this waste to Texas Molecular is not required to notify anyone, get any kind of permissions or authorization to carry that waste across the country and deposit it at Deer Park without any warning or clearance??
The company told KHOU-TV it is experienced in managing this type of disposal.
"Our technology safely removes hazardous constituents from the biosphere. We are part of the solution to reduce risk and protect the environment, whether in our local area or other places that need the capabilities we offer to protect the environment," the company said.
Whose solution?  Who authorized them?  Where do they get their authority?
The fiery Feb. 3 derailment in Ohio prompted evacuations when toxic chemicals were burned after being released from five derailed tanker rail cars carrying vinyl choride that were in danger of exploding.
"It's … very, very toxic," Dr. George Guillen, the executive director of the Environmental Institute of Houston, said, but the risk to the public is minimal.
How does that make any sense?  How can they be" very, very toxic" and yet pose little or no threat to the public?
"This injection, in some cases, is usually 4,000 or 5,000 feet down below any kind of drinking water aquifer," said Guillen, who is also a professor of biology and environmental science at the University of Houston-Clear Lake.
Listen to Harris County Judge Lina Hidalgo speaking on the Deer Park company being contracted to dispose of wastewater from an Ohio train derailment:
FULL NEWS CONFERENCE: County Judge says wastewater from Ohio derailment
Both Guillen and Deer Park resident Tammy Baxter said their greatest concerns are transporting the chemicals more than 1,300 miles (2,090 kilometers) from East Palestine, Ohio; to Deer Park, Texas.
"There has to be a closer deep well injection," Baxter told KTRK. "It's foolish to put it on the roadway. We have accidents on a regular basis … It is silly to move it that far."
Transportation Secretary Pete Buttigieg, who visited the derailment site Thursday, has warned the railroad responsible for the derailment, Norfolk Southern, to fulfill its promises to clean up the mess just outside East Palestine, Ohio, and help the town recover.
Buttigieg has also announced a package of reforms intended to improve rail safety while regulators try to strengthen safety rules. [APNews]
spacer
TEXANS have been raising concerns about chemical plants and chemical accidents, and chemical shipments for years.  Especially in relation to Deer Park.
spacer
On Sunday, June 22, 1997,
at approximately 10:07 a.m. Central Daylight Time,
a violent explosion and large fire occurred at the Shell Chemical Company plant in Deer Park, Texas
. The explosion was felt and heard over ten miles away, and the ensuing fire burned for approximately 10 hours. As a result of the explosion and fire, extensive damage
spacer
On January 22, 2014 The chemical was reported to be Mercaptan was released into the air out of a rail car in the Lubrizol Corporation plant in Deer Park, Texas. Cases At Shell's Deer Park Refinery. There have been several serious accidents at the Deer Park refinery. , there was a fire at Shell's Deer Park. In November 2010, a fire at Shell …
These Texans Are Sick of Chemical Fires and Toxic Spills in Their Backyard
A community along the Houston Ship Channel ramps up its fight against heavy industry and lax oversight after another petrochemical factory blaze closes local schools and causes a spike in respiratory illness.
Texas
Molecular/Deer Park, TEXAS
is a Class1 Deep Well. Since 2017

 To view the video on the website: CLICK HERE
DEER PARK, Texas – In picturesque North Carolina, along the seemingly pristine Cape Fear River, a chemical company called Chemours was caught discharging an industrial byproduct called GenX and it showed up in the drinking water.
Now, that chemical is being brought to Texas from North Carolina. KPRC 2 Investigates looked into why it's being brought here and what's being done with the chemical once it arrives.
spacer
BATTLEGROUND PLANT by AUBREY CALAWAY  JULY 30, 2021, 8:00 AM, CDT  In Deer Park and other chemical corridor communities, the slow seepage of toxics can affect families like mine for generations.
spacer
Jun 27, 2022
When the United States went through the Industrial Revolution, its citizens and factory owners had no idea the magnitude of change it would bring. New products, new ways of using and producing energy, and major technological advancements took the country and the world by storm. With the increased demand for energy, power plants and chemical plants were quickly constructed and required to work hard. To meet quotas, these plants often cut corners and put their workers at risk. This led to terrible chemical plant disasters.
Over the past three years, Texas has seen its fair share of chemical plant disasters which have led to a significant loss of life, horrific damages, and serious injuries.
Why Is It Important That We Recognize These Explosions?
Chemical plant explosions, unlike other work injuries, not only affect the employees but also the surrounding areas/communities. The United States has the highest number of deaths and injuries caused by plant explosions. With temperatures reaching well over 1,000 degrees during an explosion, the threat of severe injury and loss of life is serious and spreads to more than just the employees working at the plant. Because of the risk and threat to human life, it is important to study these events so that individuals can be on the lookout for injuries or illnesses that may be caused by such an event. Understanding these can help you get the compensation you deserve should a similar event ever occur in your area.
spacer
February 23, 2023
There was a fire at the Pemex refinery in
Deer
Park
, 
Texas.
 The fire occurred at Pemex's distillation unit. Reports indicate the refinery was shutdown Thursday night as a result. It is unclear if anyone was injured in this incident.
There have been a number of incidents at industrial and manufacturing plants
.
spacer
Apparently Texas is not the only place where they are shipping their toxic waste:
Spacer
Story by Patty Coller • Thursday, February 23, 2023
DEER PARK, Texas (AP) – Toxic wastewater used to extinguish the fire following the train derailment in East Palestine is headed to a Houston suburb for disposal, according to the Associated Press. Most of the contaminated soil is going to Michigan.
The wastewater is being sent to Texas Molecular, which injects hazardous waste into the ground for disposal.
In addition, Ohio EPA said that the process to remove the contaminated soil from the site of the derailment began Thursday.
Under the direction of the Ohio EPA, Norfolk Southern brought in large dump trucks to move contaminated soil to U.S. Ecology Wayne Disposal, a licensed hazardous waste disposal facility in Michigan. This will be a continuous effort to properly manage and safely dispose of the waste.
So far, 4,832 cubic yards of soil have been excavated from the ground and more may be removed as cleanup proceeds. When the process begins to dig up the tracks and remove the soil underneath, that soil will be hauled away immediately and taken to a proper disposal facility.
A total of 1,715,433 gallons of contaminated liquid have also been removed from the immediate site of the derailment. Of this, 1,133,933 gallons have been hauled off-site, with most going to Texas Molecular. A smaller amount of waste has been directed to Vickery Environmental in Vickery, Ohio.
Copyright 2023 Nexstar Media Inc. All rights reserved. This material may not be published, broadcast, rewritten, or redistributed.
spacerpacer
HOUSTON, Jan. 10, 2023 /PRNewswire/ — VLS Environmental Solutions, a Houston-based environmental services company and a portfolio company of I Squared Capital, has acquired Texas Molecular, one of the largest independent providers of industrial waste sequestration services in the United States. With the acquisition, VLS has expanded its environmental services capabilities into hazardous waste processing and sequestration to serve the diverse and growing needs of its industrial customers across North America.
With facilities in Deer Park and Corpus Christi, Texas, Texas Molecular specializes in handling, treatment, and sequestration of various liquid hazardous and non-hazardous industrial wastes. The company manages over 75 million gallons annually under its EPA RCRA and UIC Class 1 Hazardous Waste permits using industry-tested and efficient technology to sequester waste safely and permanently. Texas Molecular has a long track-record of operational excellence and safety performance that VLS is committed to maintaining. Chris Lobue and Jimmy Bracher have joined VLS to spearhead the company's expansion into hazardous waste processing and sequestration, with Chris joining VLS as Vice President of Hazardous Waste and Jimmy as Vice President of Hazardous Waste Sales.
John Magee, Chief Executive Officer of VLS, commented, "We are excited to expand our suite of environmental services to include hazardous waste processing. This acquisition is a great strategic fit for VLS and consistent with our vision of building a leading environmental services platform in North America. Chris, Jimmy, and their team have earned the trust of their customers for more than four decades by providing safe and reliable waste sequestration for a wide variety of waste types and we welcome them to the VLS team."
"This acquisition is a big win for all the stakeholders involved, including our customers, vendors, and employees," said Chris Lobue, Chief Executive Officer of Texas Molecular. "Becoming part of VLS will allow our customers and employees to benefit from a larger environmental services platform with greater resources to support growth. We couldn't be more pleased with the outcome."
The combined company has over 1,000 employees and 38 locations nationwide. The acquisition of Texas Molecular is the eleventh acquisition by VLS since 2017 and third in the last twelve months. VLS is actively pursuing both organic and inorganic opportunities to continue to expand its environmental services capabilities to support the waste processing needs of its customers.
Brown Gibbons Lang & Company served as exclusive financial advisor and Nathan Sommers Jacobs P.C. & Kelley Drye & Warren LLP served as legal advisors to Texas Molecular. Houlihan Lokey served as exclusive financial advisor and Kirkland & Ellis LLP served as legal advisor to VLS and I Squared Capital.
About VLS Environmental Solutions
VLS Environmental Solutions is a leader in sustainability solutions, with three divisions providing industry-leading services. The company's Waste Services division provides customized waste processing solutions for hazardous and non-hazardous industrial and commercial waste, including landfill diversion and sustainability programs, solidification of liquid waste, recycling, wastewater treatment, and waste sequestration. The company's Railcar Cleaning and Repair Services division provides specialty cleaning services for difficult-to-clean products, including chemicals, hardened materials, and pressurized gases, and comprehensive repair services for certified full-service repairs, tank car qualifications, and maintenance. The company's Marine Services division offers state-of-the-art barge cleaning, repair, and gas-free facilities for various chemical solvents and downstream petroleum products. VLS has over 1,000 employees in 38 locations across North America. For more information about VLS, visit www.vlses.com.
About I Squared Capital
I Squared Capital is an independent global infrastructure investment manager with over $36 billion in assets under management focusing on utilities, digital infrastructure, energy, transport, environmental infrastructure and social infrastructure in North America, Europe, Latin America and Asia. Founded in 2012, the firm has offices in Miami, London, New Delhi, Hong Kong, Singapore, Sydney and Taipei.
Media contact 
Keith Rensink
VLS Environmental Solutions
(404) 290-3182
keith.rensink@vlses.com
Andreas Moon, Partner and Head of Investor Relations
I Squared Capital
andreas.moon@isquaredcapital.com
SOURCE VLS Environmental Solutions
spacer 
Zero Landfill Recycling, Waste-to-Energy Services, Industrial Recycling Facility-IRF, Oil Recycling, Wastewater Treatment, Railcar Cleaning, Drum/Tote Management, Bulk Liquid Management, Solidification & Landfill, Vac Truck Services, Shredding & Product Destruction, Universal & Electronic Waste Recycling, Transportation-Bulk & Containerized, On-site labor & Waste Management Programs, and Marine Services.
POSTED BY CHRIS VOLOSCHUK |

FEBRUARY 09, 2023
The acquisition of the waste management company is the 12th by VLS since 2017 and the fourth in the last 12 months.
VLS Environmental Solutions LLC, a Houston-based environmental services company and a portfolio company of I Squared Capital, has acquired Phoenix, Arizona-based waste management solutions company SRE Environmental.
SRE Environmental is a provider of turnkey transportation services

for the management of all types of liquid waste, solid waste, and specialty freight

. SRE Environmental was founded in 2005 and is based in Phoenix, Arizona.  Source
According to VLS, SRE manages millions of gallons of commercial and industrial wastewater throughout the western U.S. utilizing its fleet of tanker trucks and other related transportation equipment. The company also offers solid waste management solutions and other industrial services to serve the needs of its clients.
RELATED: VLS Environmental acquires Texas Molecular
VLS says that SRE's evaporation ponds provide safe, economic and low carbon disposal solutions for compatible wastewaters. Using solar evaporation as the sole source of treatment, the facility is designed for zero discharge and zero processing. The company says this provides clients with an environmentally friendly and low-emission option for the treatment and disposal of compatible wastewaters.
"We are thrilled to join VLS," says Gary Pedersen, CEO of SRE. "This immediately expands our suite of services for our current clients, and we look forward to providing expanded best-in-class environmental solutions to all VLS clients across our growing footprint."
The combined company has over 1,000 employees and 40 locations nationwide. The acquisition of SRE is the 12th by VLS since 2017 and the fourth in the last 12 months. Financial terms of the acquisition were not made public.
VLS, which consists of three divisions providing waste services, railcar cleaning and repair services and marine services, says it is actively pursuing both organic and inorganic opportunities to continue to expand its environmental services capabilities to support the waste processing needs of its clients.
spacer
What is ESG (Environmental, Social, and

Governance

)?
ESG is a framework that helps stakeholders understand how an organization is managing risks and opportunities related to environmental, social, and governance criteria (sometimes called ESG factors).
ESG is an acronym for Environmental, Social, and Governance. ESG takes the holistic view that sustainability extends beyond just environmental issues.
While the term ESG is often used in the context of investing, stakeholders include not just the investment community but also customers, suppliers, and employees, all of whom are increasingly interested in how sustainable an organization's operations are.
Key Highlights
ow governance structures can be amended to maximize stakeholder well-being.
ESG, Finance, and Investing
ESG really went mainstream when the framework became an integral part of many institutional investors' playbooks. There are a growing number of ESG rating agencies that assign ESG scores, as well as new and evolving reporting frameworks, all of which are improving the transparency and consistency of the ESG information that firms are reporting publicly (often called ESG disclosure).
The capital markets can be a powerful tool to create change. By restricting access to capital (or making the terms under which it's available less favorable), bad actors may be incentivized to improve performance across E, S, or G measures. Conversely, rewarding companies and their management teams that are performing well against ESG factors encourages continued progress and improvements.
Many ESG investment vehicles have emerged, including green bonds, mutual funds, ETFs, and index funds (among others). These publicly traded instruments make it easier for investors to align their investment decisions more closely with their own beliefs and values around E, S, or G factors.
The ouroboros or uroboros is an ancient symbol depicting a serpent or dragon eating its own tail. The ouroboros entered Western tradition via ancient Egyptian iconography and the Greek magical tradition. It was adopted as a symbol in Gnosticism and Hermeticism and most notably in alchemy.

 Wikipedia

;
VLS Recovery Services has announced it is rebranding to VLS Environmental Solutions. The company says it changed its name to better describe its current business model as a sustainability solutions provider.
VLS says it plans to build on its reputation in the environmental services space of helping customers meet their sustainability goals and enacting change on a global basis.
According to a news release, the genesis of this change was first seen in its 2020 introductory environmental, social and governance (ESG) report, which outlined the high environmental standards VLS relies on to earn the support of the communities in which it works, reduces the potential for conflict with governmental agencies, build loyalty and limit injury, waste and business liability.
VLS says despite the name change, customers can still expect the same partnerships, services and commitment to sustainability.
The company's new website is www.vlses.com. The old website, www.vlsrs.info, will continue to be available, but will now redirect to the new site.  Any clients with questions can contact their account manager for further details.
VLS says it has served and protected the environment by providing customers with sustainable solutions since 2007. It has grown to 27 locations across the United States and into Mexico, with more than 750 dedicated employees.
spacer
Questions?

Please don't hesitate to get in touch with any questions!

CLIENT SUPPORT CENTER (CSC)
pacer
VSL GLOBAL Korlátolt Felelősségű Társaság
Translation  VSL GLOBAL LIMITED LIABILITY COMPANY
spacer
spacer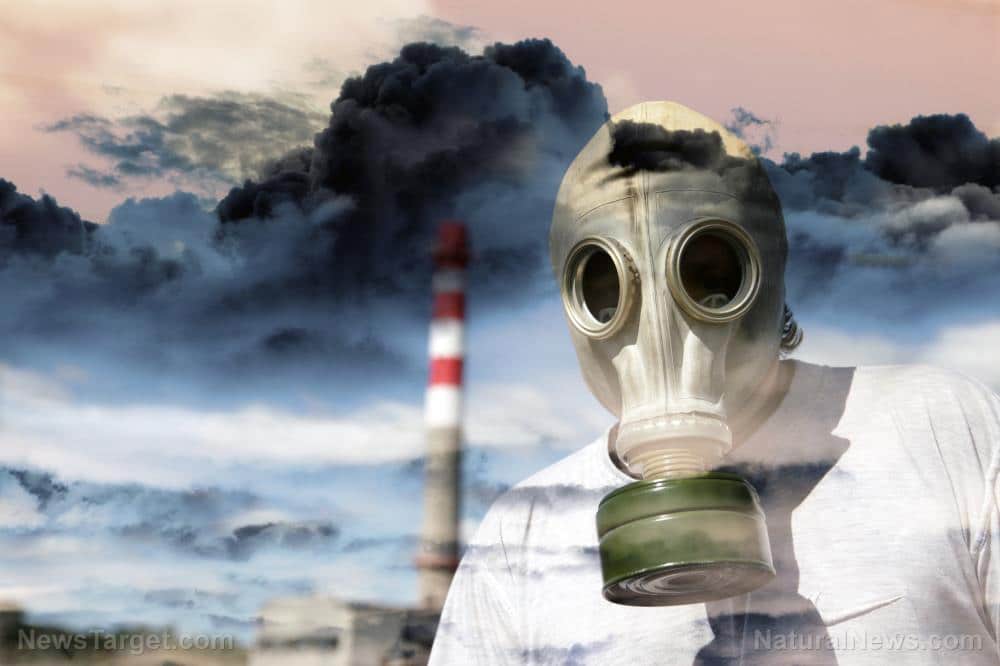 ---
(Natural News)
The residents of the small town of East Palestine, Ohio, which is unquestionably Trump Country, are increasingly complaining of worsening health issues following a massive chemical spill and burn-off after a train derailed there on Feb. 3.
As a result of the Norfolk South train derailment and toxic explosion, Wade Lovett has been experiencing difficulty breathing. In fact, his voice now resembles that of someone who has inhaled helium, the New York Post reports.
"Doctors say I definitely have the chemicals in me but there's no one in town who can run the toxicological tests to find out which ones they are," Lovett, 40, an auto detailer, told The Post in a very high-pitched voice. "My voice sounds like Mickey Mouse. My normal voice is low. It's hard to breathe, especially at night. My chest hurts so much at night I feel like I'm drowning. I cough up phlegm a lot. I lost my job because the doctor won't release me to go to work."
Despite struggling with health issues, Wade Lovett and his fiancée, Tawnya Irwin, aged 45, spent last Thursday distributing bottled water to residents affected by the train derailment, The Post reported. They collected fresh supplies of water from a residence on East Clark Street, which has become the center of East Palestine's grassroots campaign to combat the upheaval caused by the disaster, affecting approximately 4,700 individuals and their pets, the outlet said.
At the forefront of the fight for their community is 46-year-old Jami Cozza, a lifelong resident of East Palestine who has 47 close relatives living in the area. Many of them are grappling with health problems resulting from the chemical fire, as well as the emotional burden of their town being dubbed the new "Love Canal" by a scientist who visited the area on Thursday. The Love Canal was a neighborhood in Niagara Falls, New York, that gained notoriety in 1978 because individuals were falling sick due to residing above a contaminated waste site, the outlet's report continued, adding:
Her eyes fill with tears when she talks about how her 91-year-old widowed grandmother tried to clean the chemicals off the furniture in the house she's lived in for 56 years — before giving up and moving to a hotel room where she can't sleep at night.
Evacuation orders were lifted on February 8, but many locals say they got unexplained rashes and sore throats when they returned home. The creeks that dot the town still ripple with the telltale rainbow color of contamination if you throw a rock in them. 
Meanwhile, The Wall Street Journal reports that there are increasing concerns about food production in the area being tainted for years to come.
In recent days, social media has become a platform for people to voice their concerns regarding the broader chemical impacts of the disaster. Several individuals took to Facebook to inquire about the safety of drinking Giant Eagle water bottled in the southern region of East Palestine.
Some claimed to have contacted the company directly to voice their concerns. In response, the grocery chain announced on Tuesday that it would remove water items bottled in Salineville, Ohio, located roughly 25 miles from East Palestine, from their store shelves, the outlet noted.
According to an independent assessment of Environmental Protection Agency data carried out by Texas A&M University, nine air pollutants have been identified at levels that may lead to long-term health concerns in and around East Palestine. The findings, released on Friday, appear to contradict previous assertions made by state and federal regulators regarding the air's safety in the area.
"Not only am I fighting for my family's life, but I feel like I'm fighting for the whole town's life. When I'm walking around hearing these stories, they're not from people. They're from my family. They're from my friends that I have grown up with," Cozza told The Post. "People are desperate right now. We're dying slowly. They're poisoning us slowly."
Sources include:
CLOSING COMMENTS:
I am convinced that they fully intended to create an experiment/case study in East Palestine in order to collect data to feed to AI for the purpose of re-evaluating the VSL for determining future laws and regulations as well as policies and procedures for their holding companies for the structure of their global economy.  They plan to monitor these folks an the surrounding area on-going. 
I also believe that they meant to devastate the agricultural area surrounding East Palestine, killing livestock, marine creatures and poisoning the plant life.  They are destroying our food sources both to depopulate and to gain control via starvation. 
The "THEY" referenced are the GLOBALISTS.  Which includes the rich elite as well as those who join them in their plot to take control of the WORLD.  
IF YOU DON'T BELIEVE THERE IS A PLOT TO TAKE OVER THE WORLD…READ THE BIBLE. or just give it a little time… YOU ARE ABOUT TO WITNESS IT!